Hi! I got bored on spring break so here's how to add these little things to your pockets!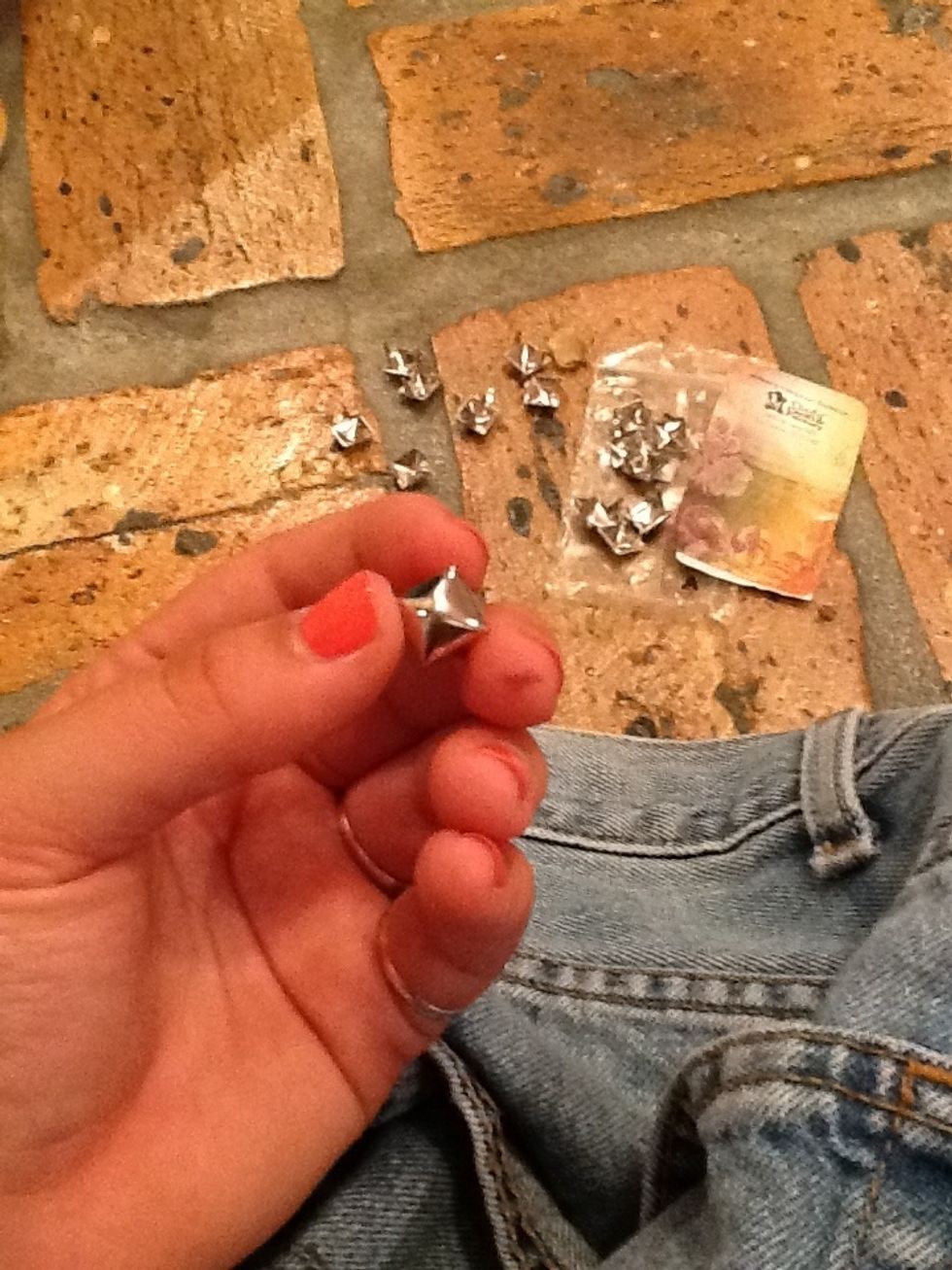 Grab a few packs of these from Hobby Lobby.
Decide where you want to add them on your pockets. I chose the top corners.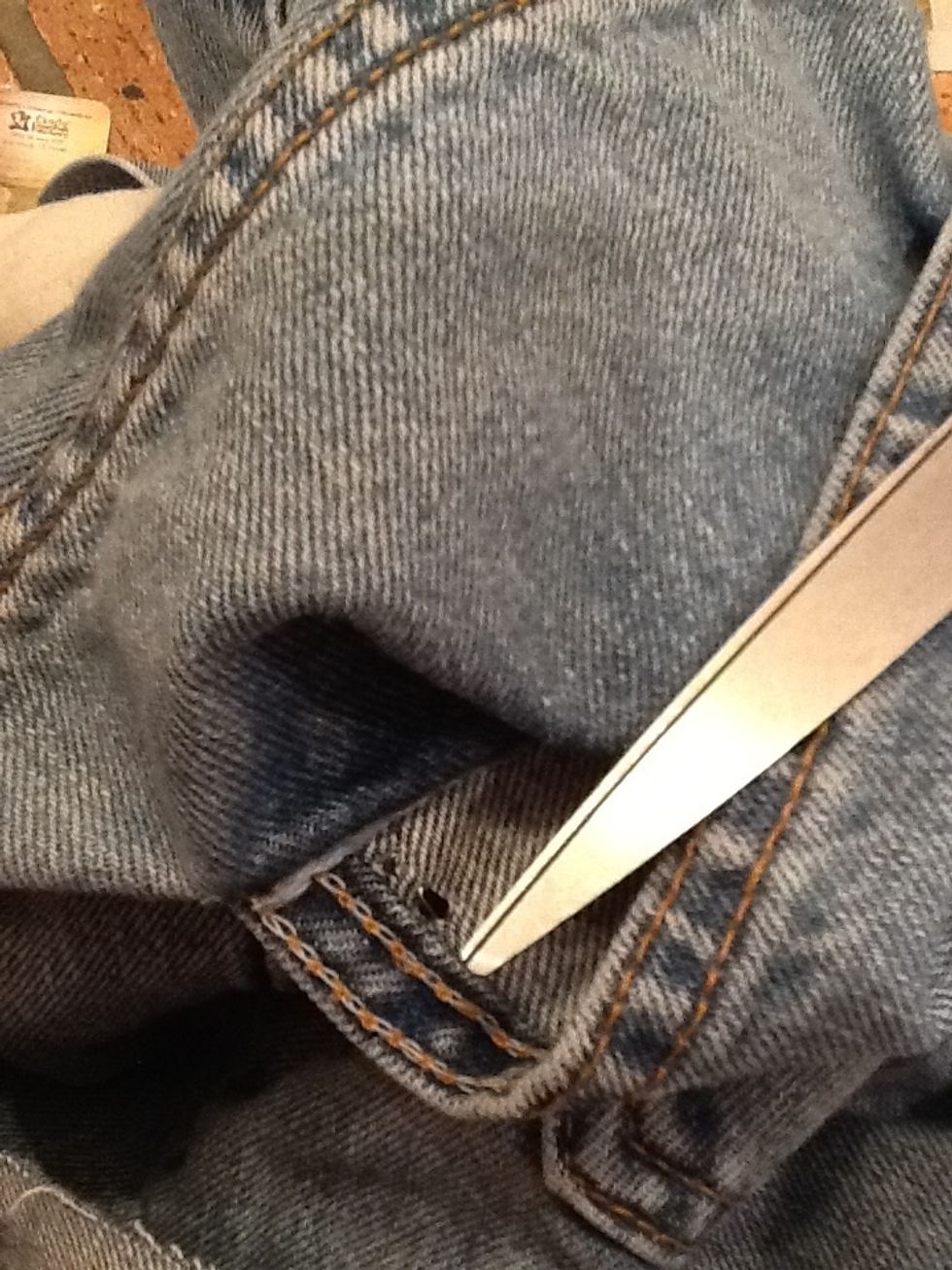 Use the scissors or your fingers (I recommend the scissors) to push the prongs down to hold in place.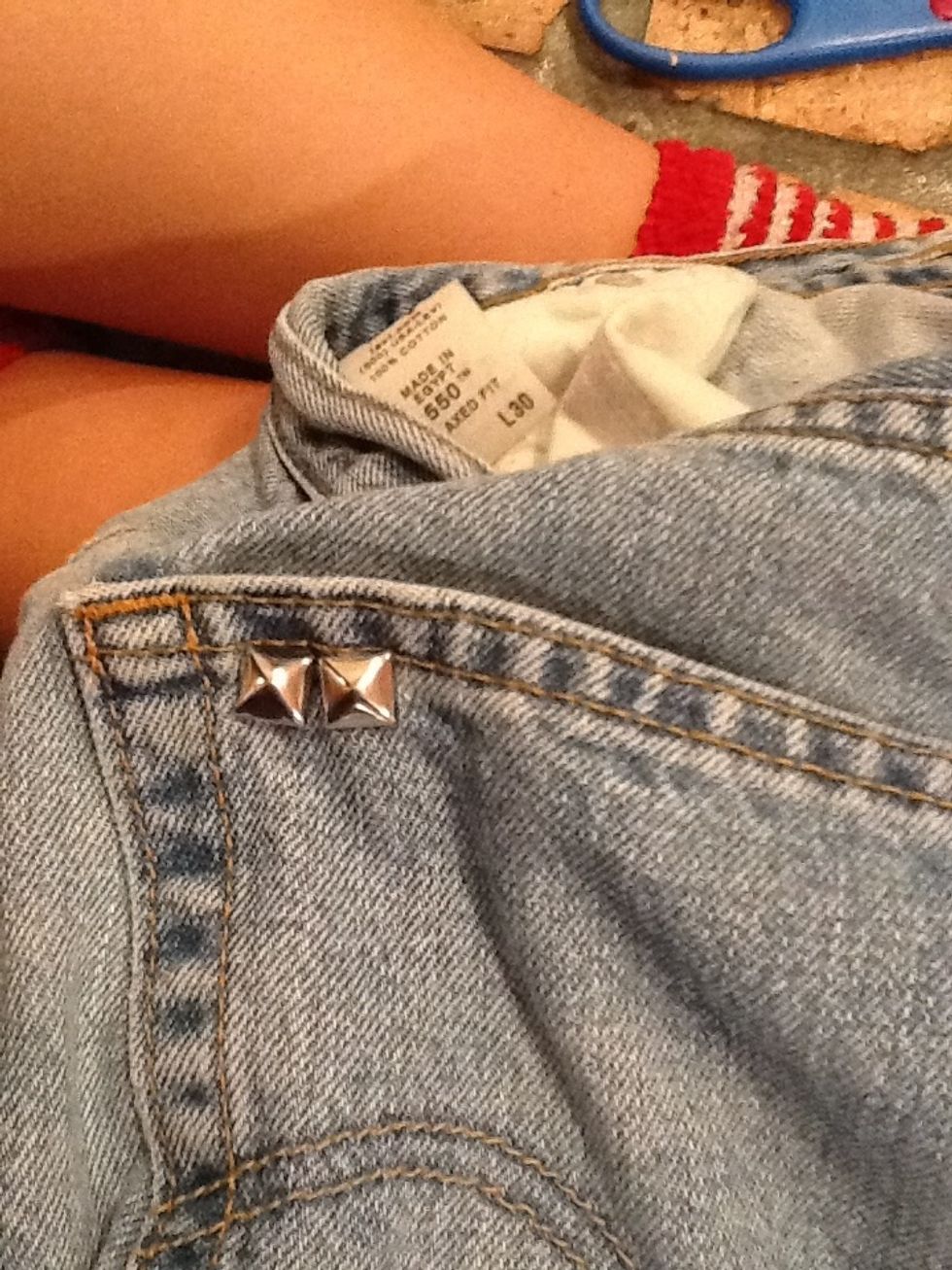 Continue the process until you have what you want!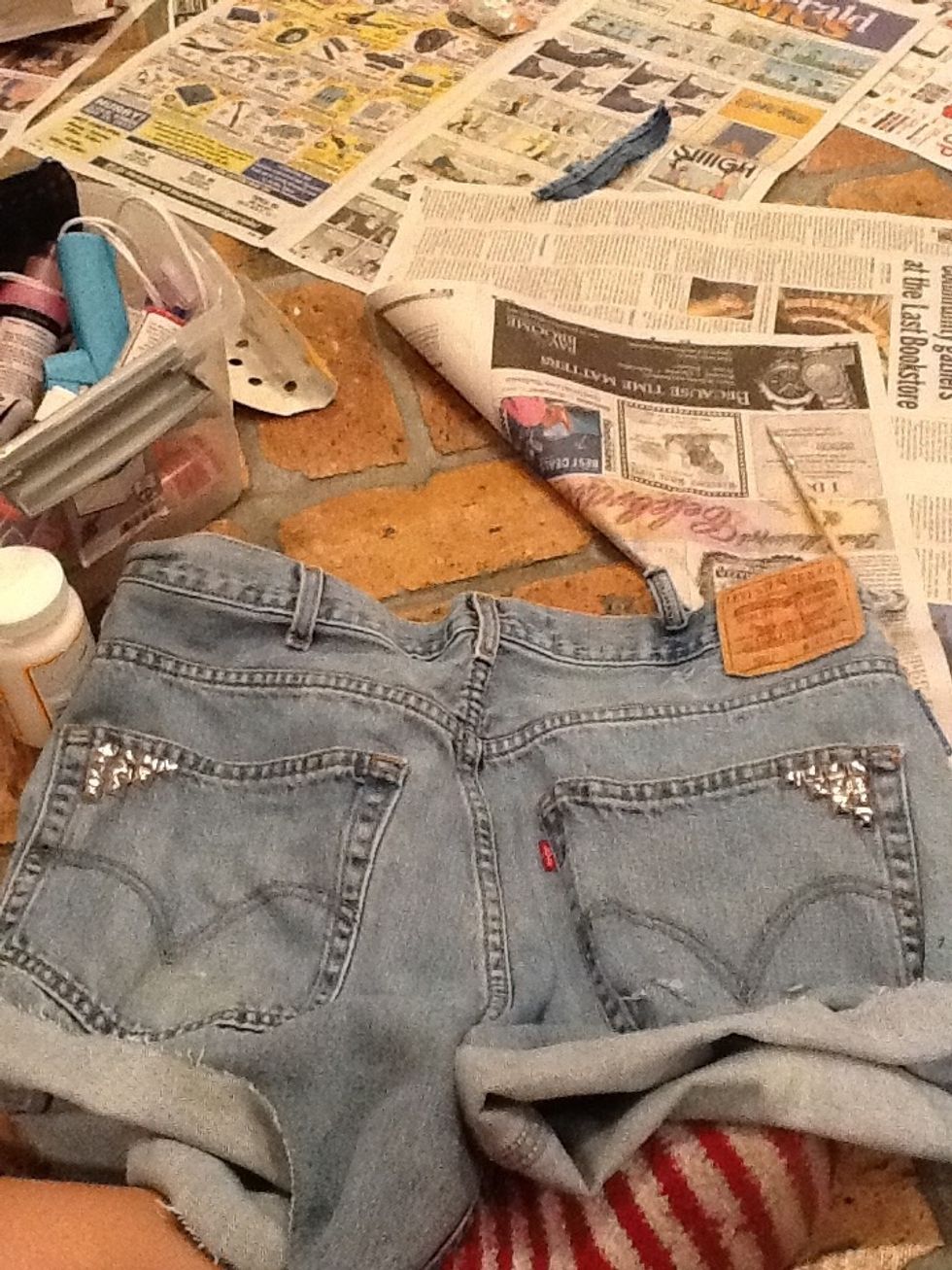 Done! PS: I'm not finished styling my shorts so yes I know they are ugly still. THANKS! (: I hope I helped.
Jeans/ jean shorts
"Pyramid Spots" -Hobby Lobby
Scissors