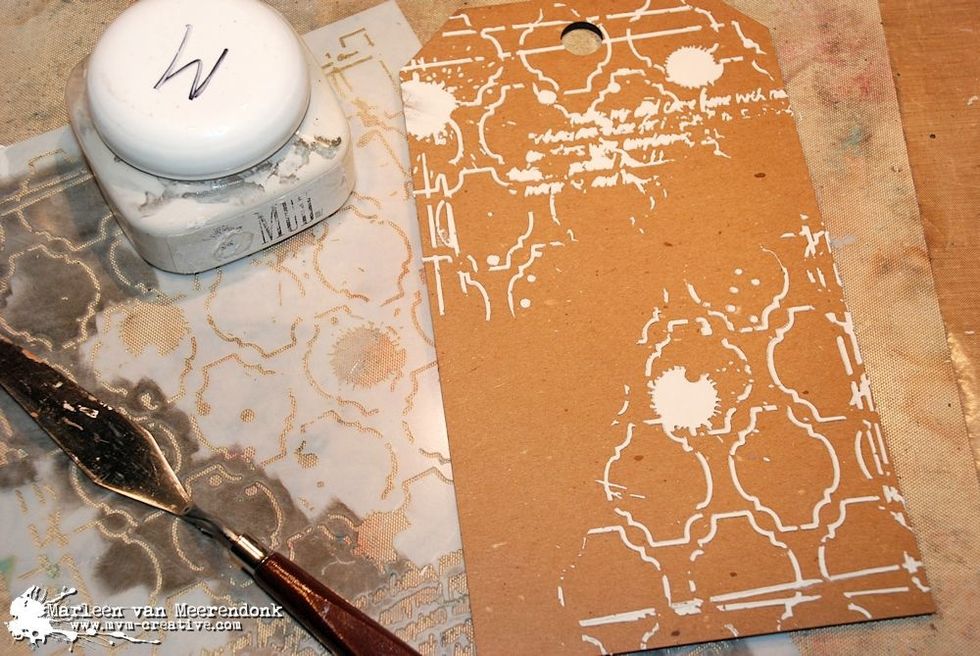 Add with the Key Hole stencil the Mud paste to a chipboard tag.
Add some Sandstone with your finger to the edges.
Dab with a brush Velvet to the tag and blend the colors .
Mix the warm colors to get a kind of terracotta color.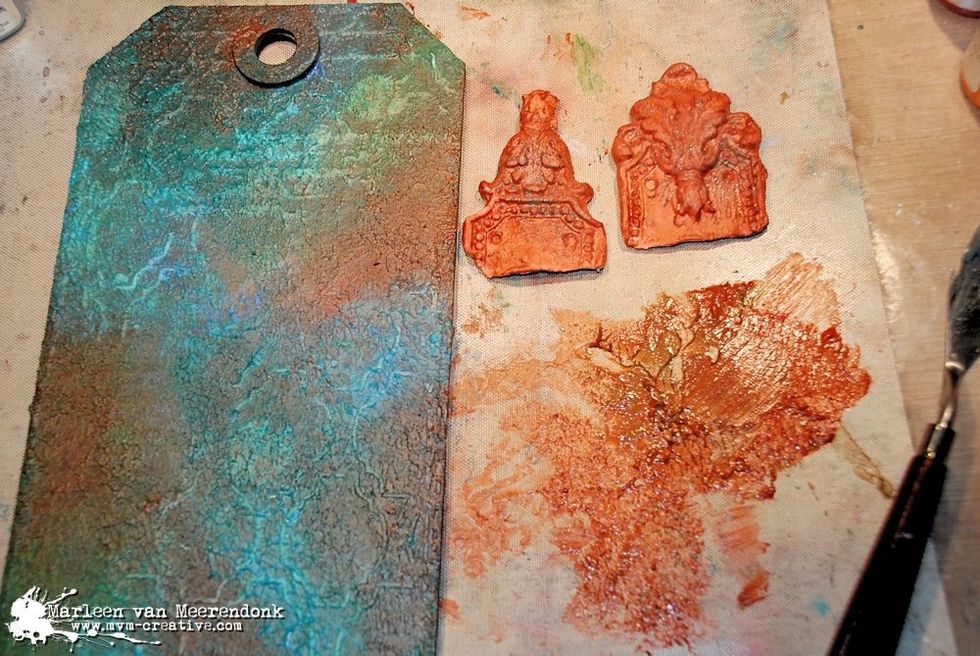 Dab at the tag and some paperclay ornaments.
Mix some Stone effects Sandstone with Copper mica. Dry brush the tag with this mix. The Mud (add with the stencil) will popup.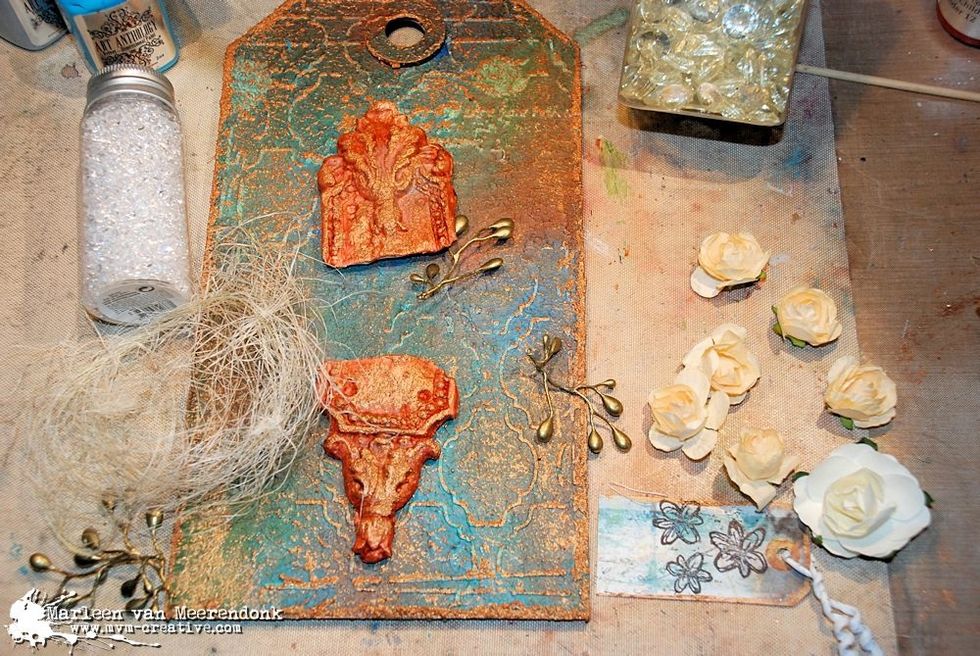 Add the mix also to the paperclay ornaments. Collect your embellishments and stick them on the tag.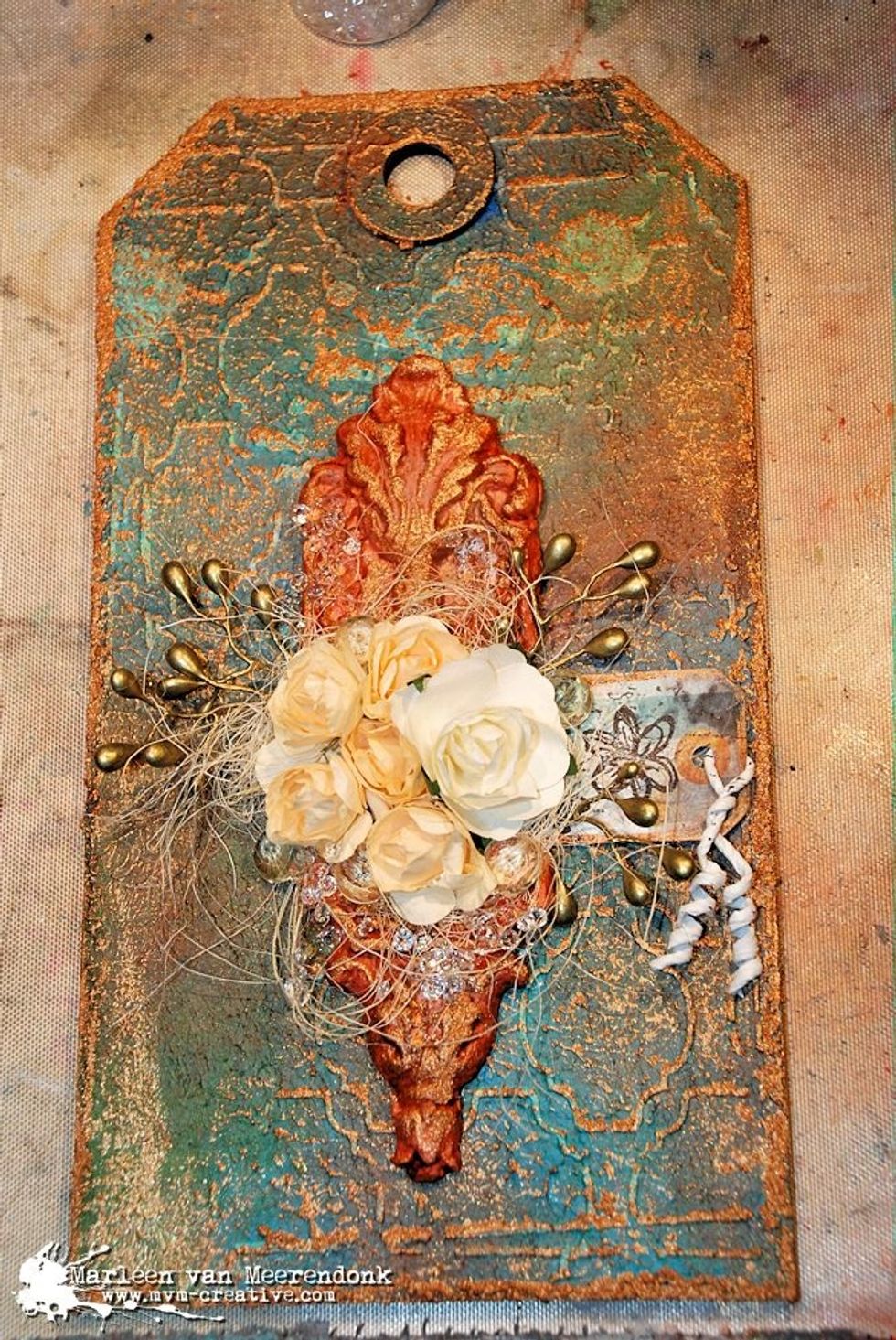 Add some clear glue and add some crystals.
Spray the flowers and dry.
Spray a little Raider.
Add with glue some micro beads.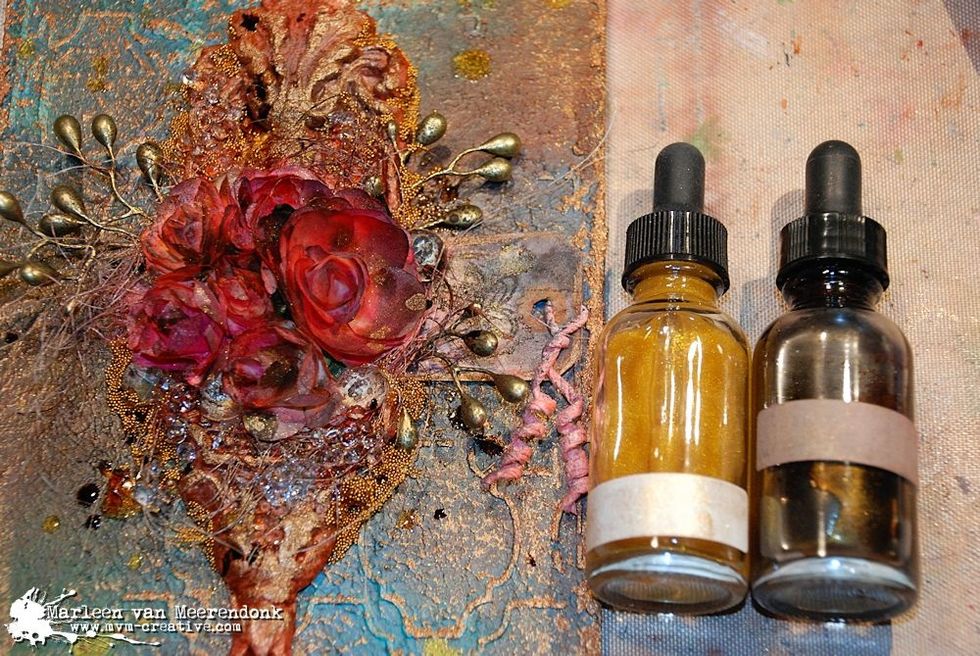 Splash some Minx.
The finishing touch! Add some gesso splashes!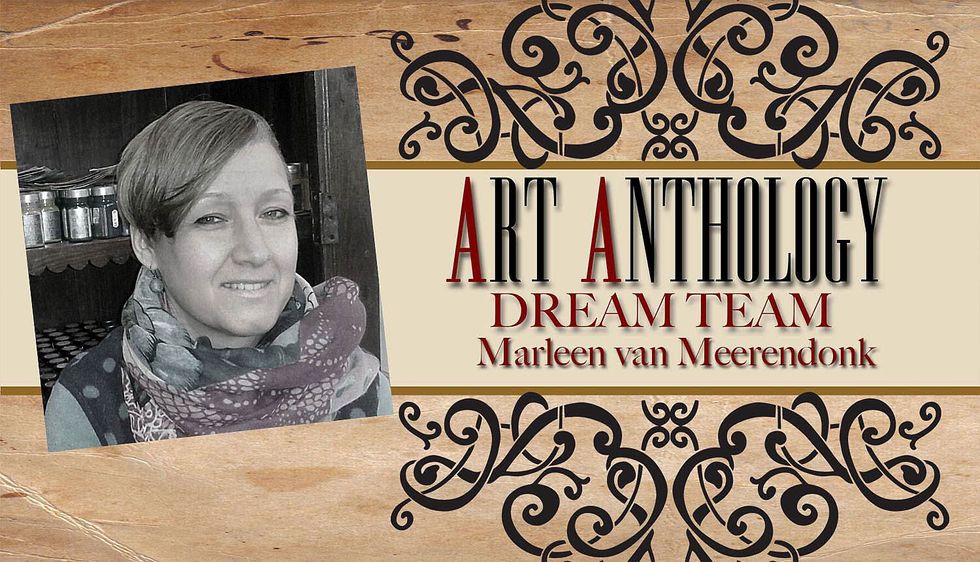 Thanks for watching! For more detail photos and more ART visit the Art Anthology blog http://wp.me/p4DD9n-4sL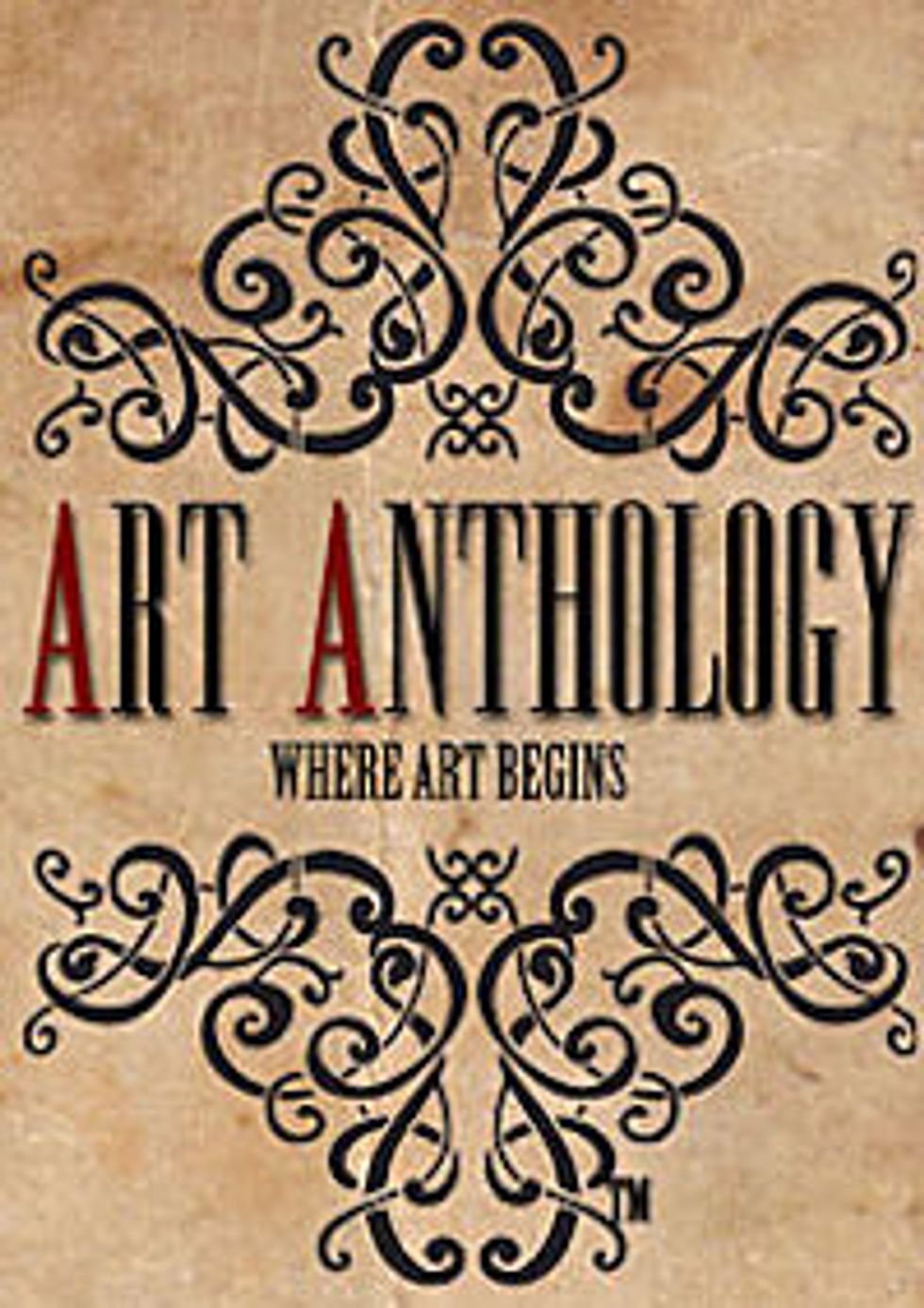 For more inspiration check out Art Anthology on Pinterest and YouTube. Join our Facebook group Art Anthology's Adventures in Art, where you can share your creations! www.artanthologyinc.com/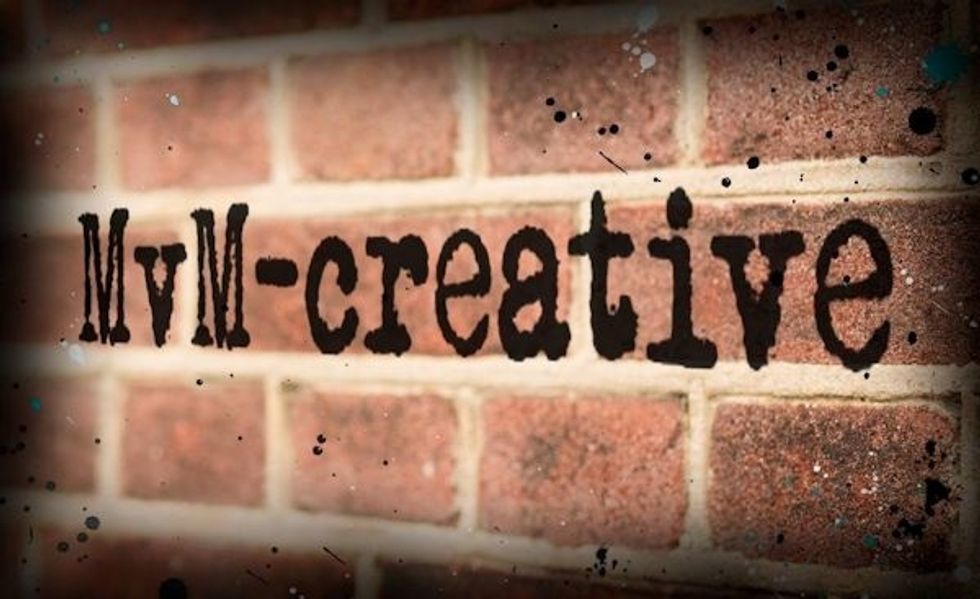 For more info about me , visit https://mvm-creative.com
Art Anthology:
Velvet: Aloha, Lagoon, Reef, Shamrock
Velvet: Tango, Kona, Desire
Colorations: Sedona, Raider, Salmon, Patience
Fairy Dust: Gilded Gold
Minx: Gold Dust, Decadent
Stencil: Keyhole 8x12
embellishments
Mud
Stone Effects: Sandstone
Gold Mica powder
Art Anthology
Art Anthology is a manufacturer of dimensional mediums.\n\nCome chat with us in our Facebook Group: Art Anthology Adventures in Art