How to add lace trim to shorts
Quickly spruce up an pair or shorts with delicate detailing for a few bucks!
195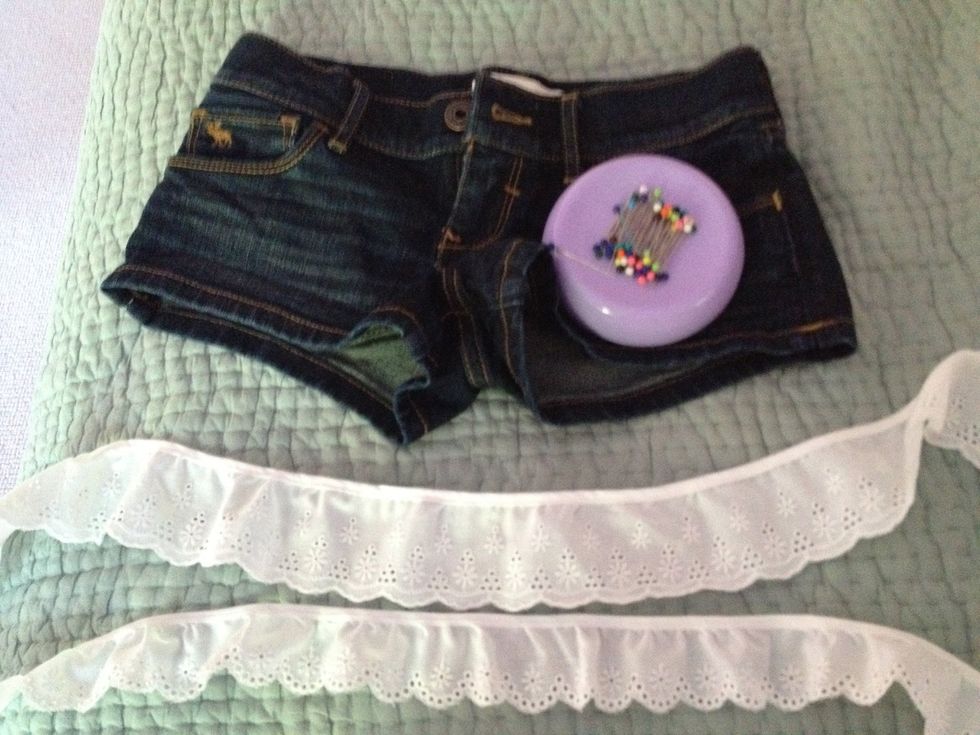 Gather materials. Here I have two different lengths of lace I bought from Joann Fabric. Measure leg opening and x2 to see how much lace is needed.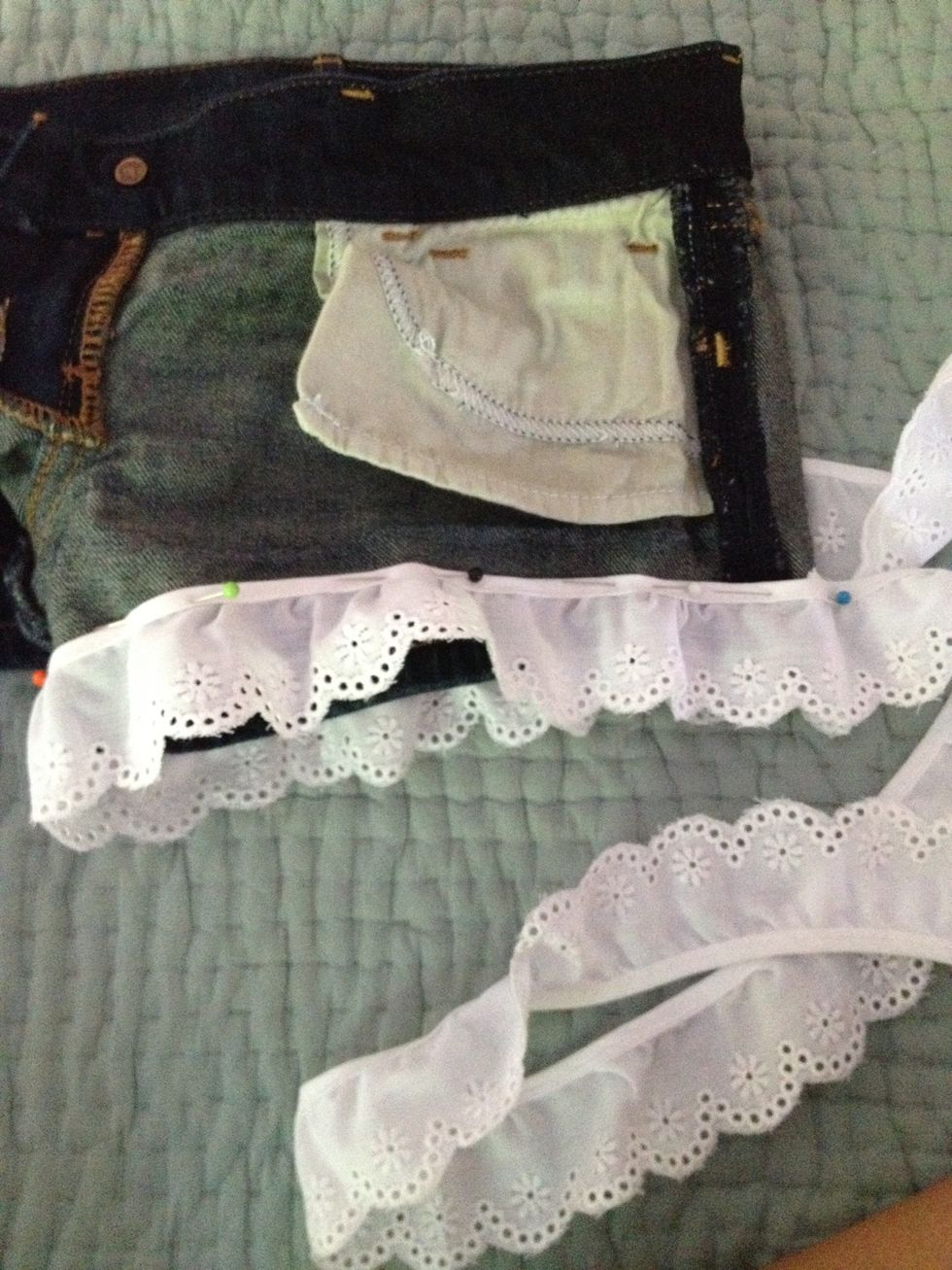 Turn shorts inside out an pin lace about 1/2 an inch above the edge of the shorts. Go all the way around to connect the lace to the beginning.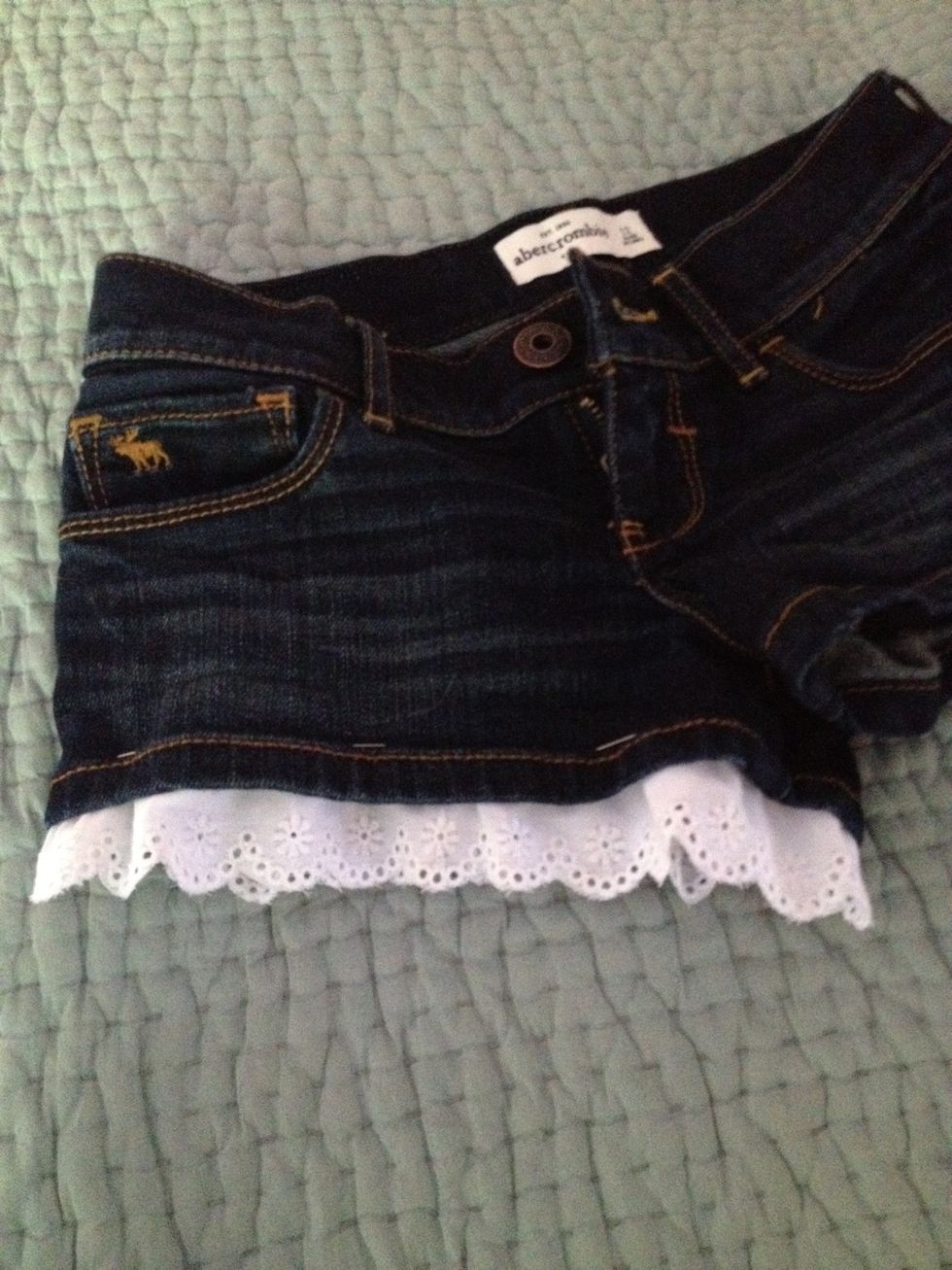 Turn shorts right side out to preview what they will look like sewn. Make sure to not cut the lace until you are sure it fits all the way around If you are happy with it, cut lace repeat step 2.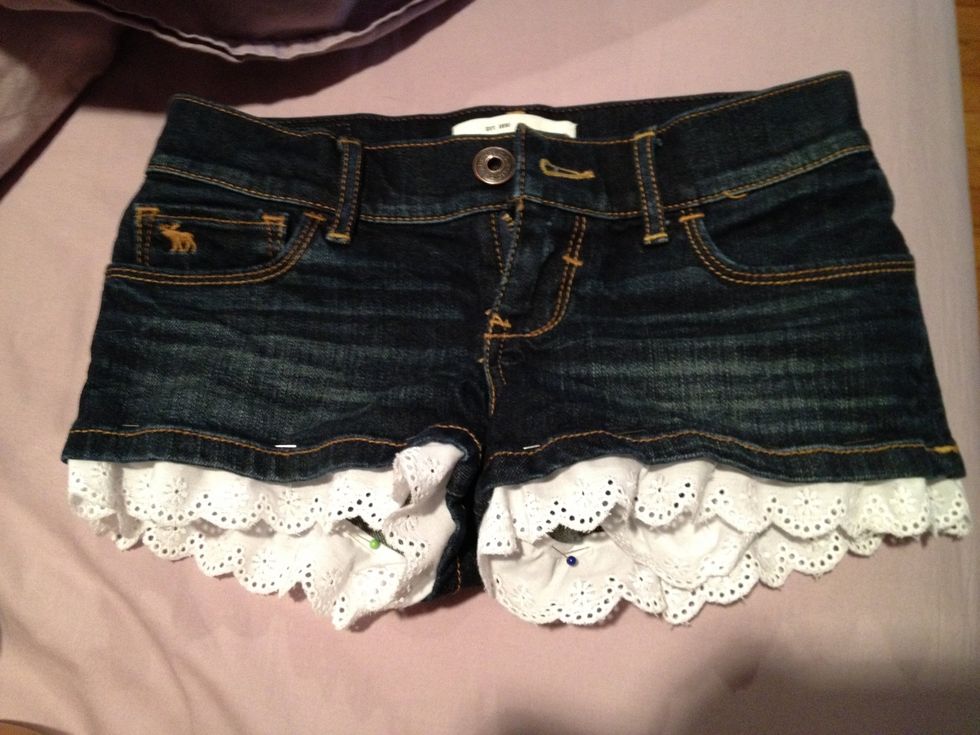 Preview final product before sewing.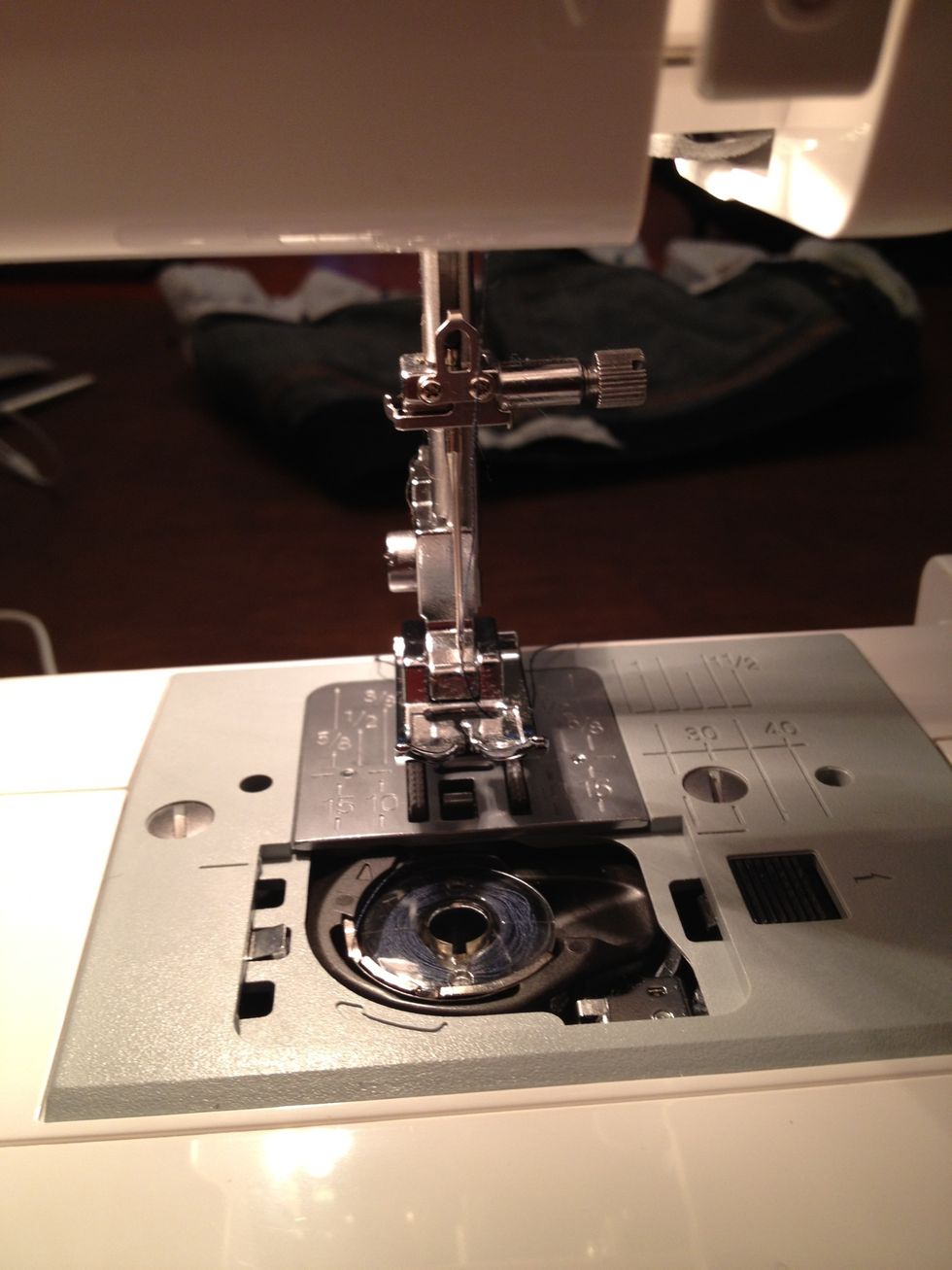 Thread sewing machine with string that matches the color of the shorts. (sew by hand if you don't have a machine)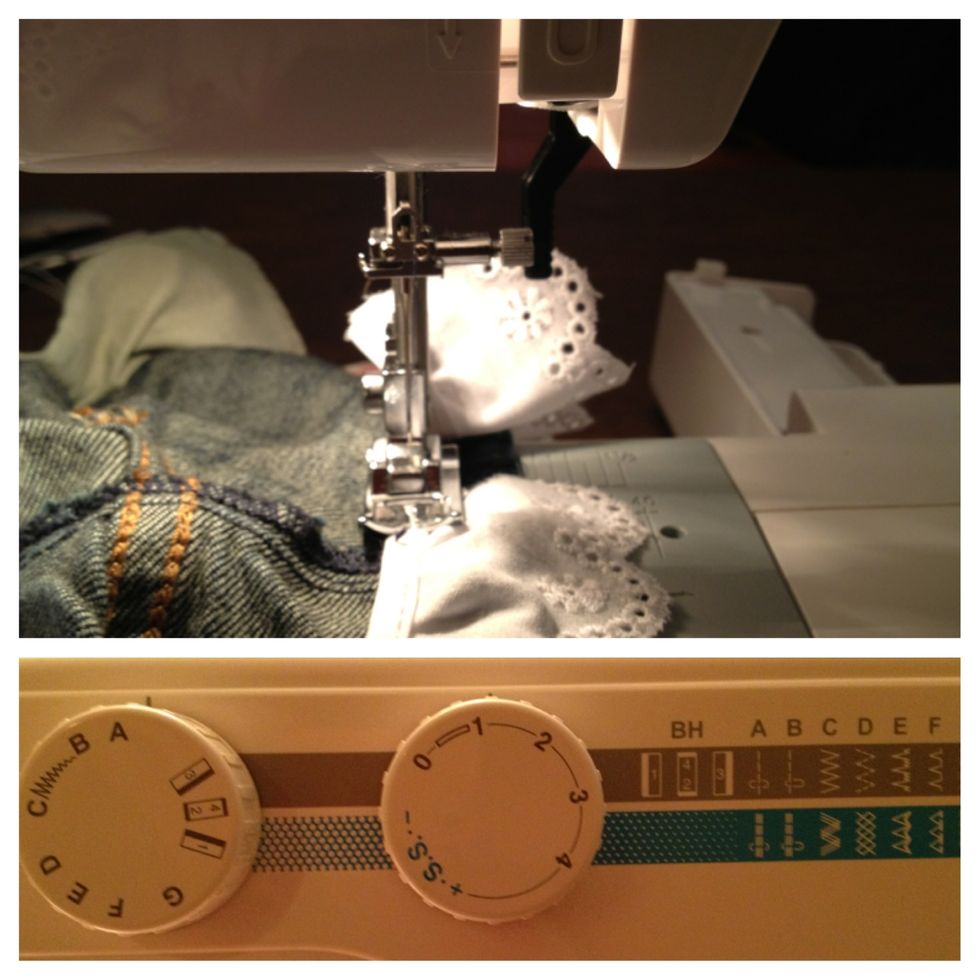 To keep things simple I'm using a straight normal setting on my machine (as seen above)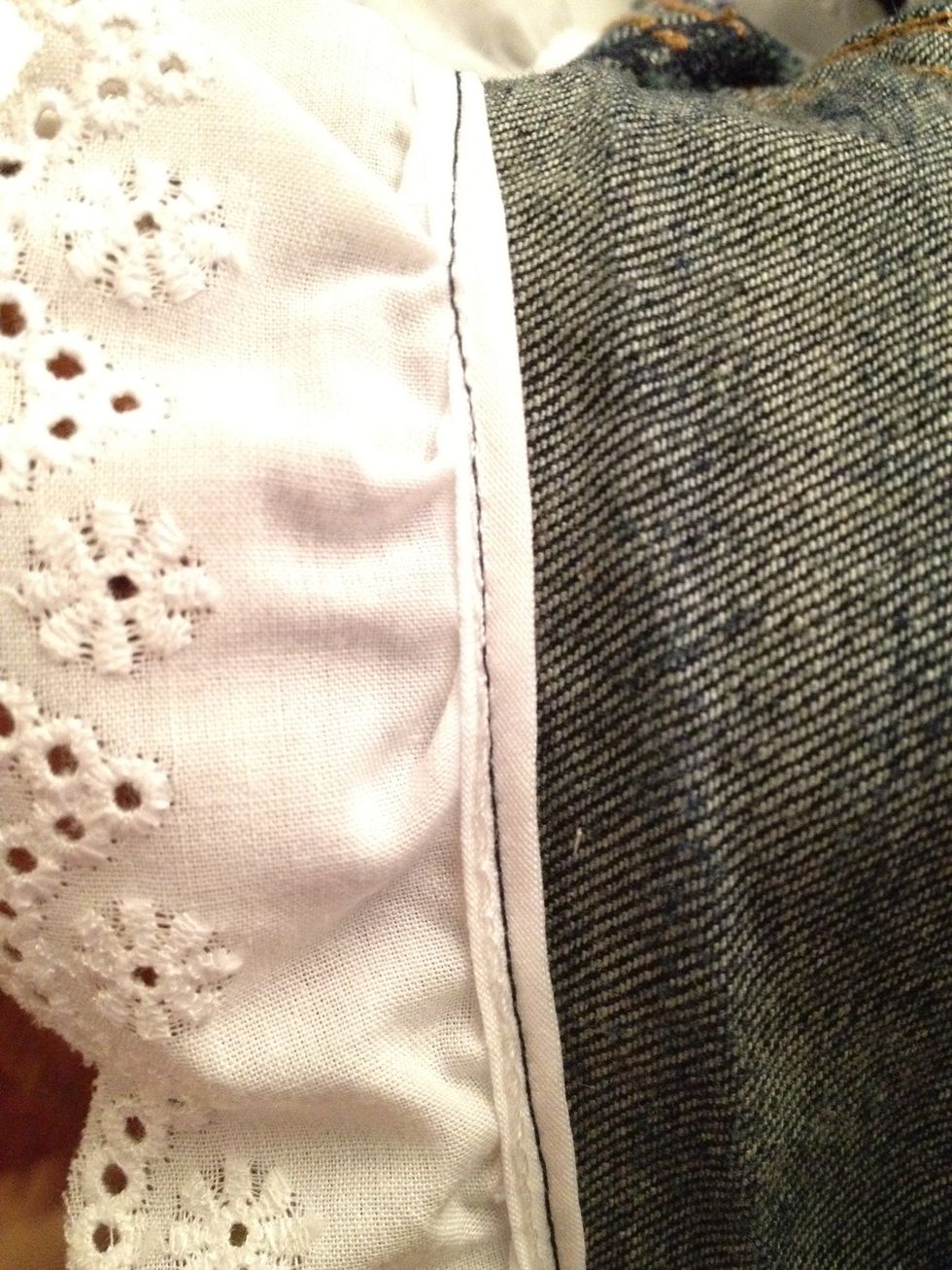 Once you finished sewing one leg hole, do the other. Don't forget to backwards stitch over the last stitch so that it's secure.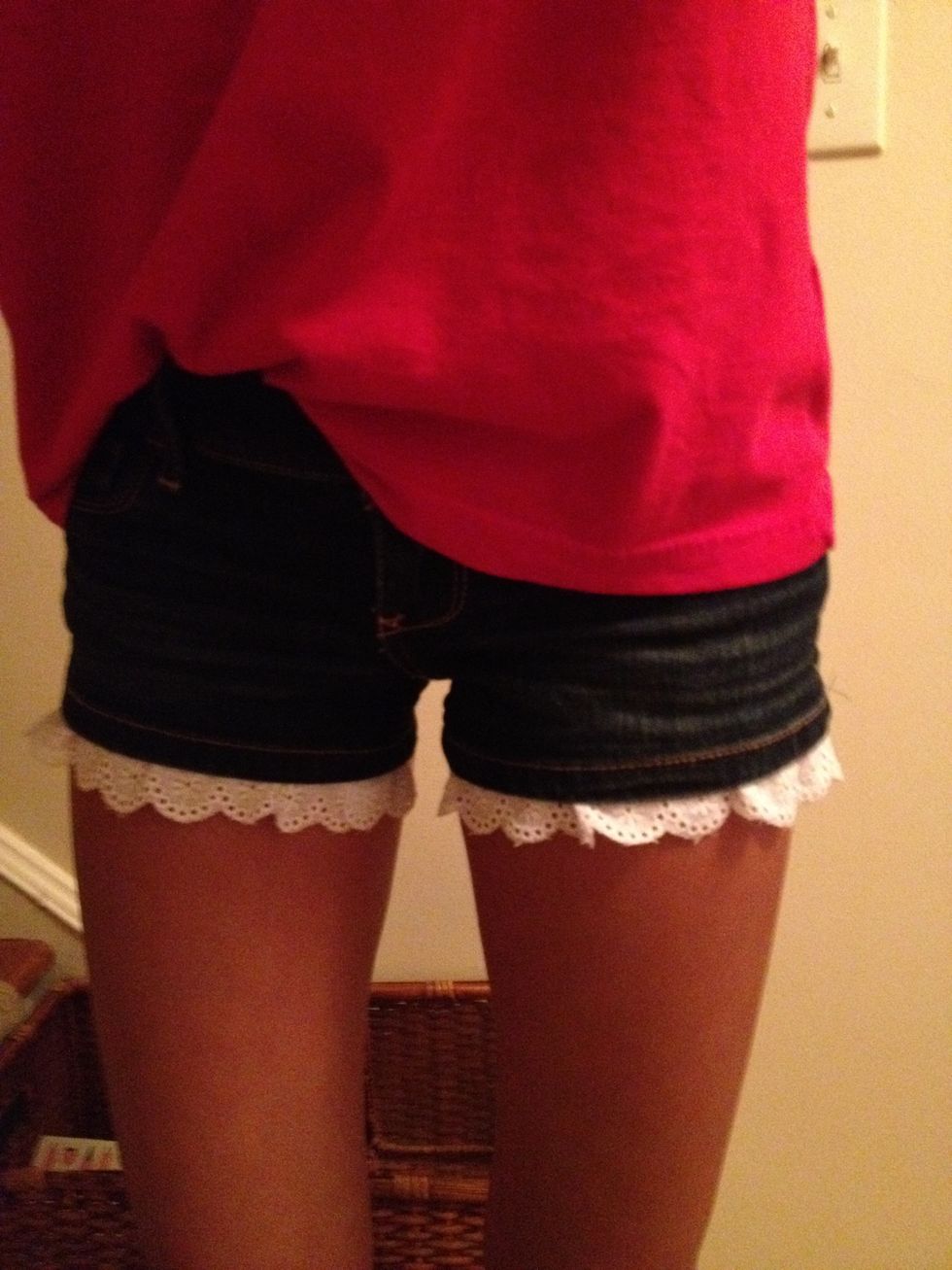 You're finished!
1/2yd Lace "ribbon"
1.0 Shorts (try thrifting)
20.0 Pins
Thread, a color that matches the shorts
Sewing machine (optional)