Add Interest to Your Simple Background Paper
2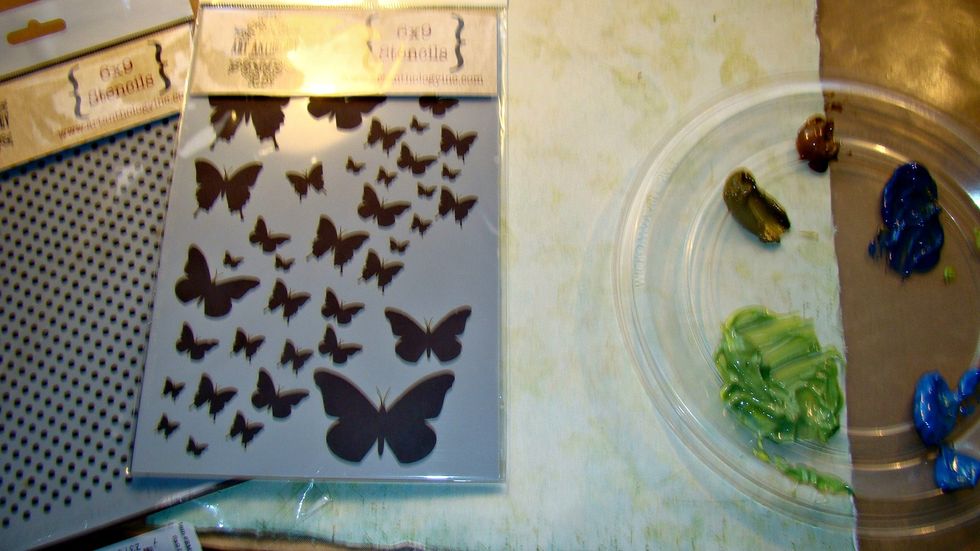 I had this green paper forever and decided to change it up using my AA stencils and some velvet paints which are dimensional so they work great with stencils. Randomly add your paint to your paper.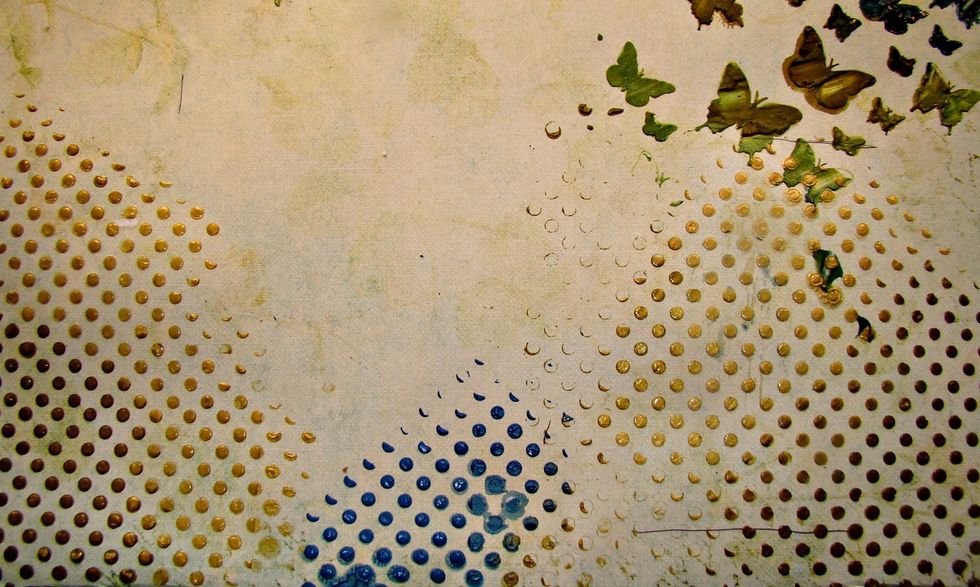 Here is a photo after adding the paints.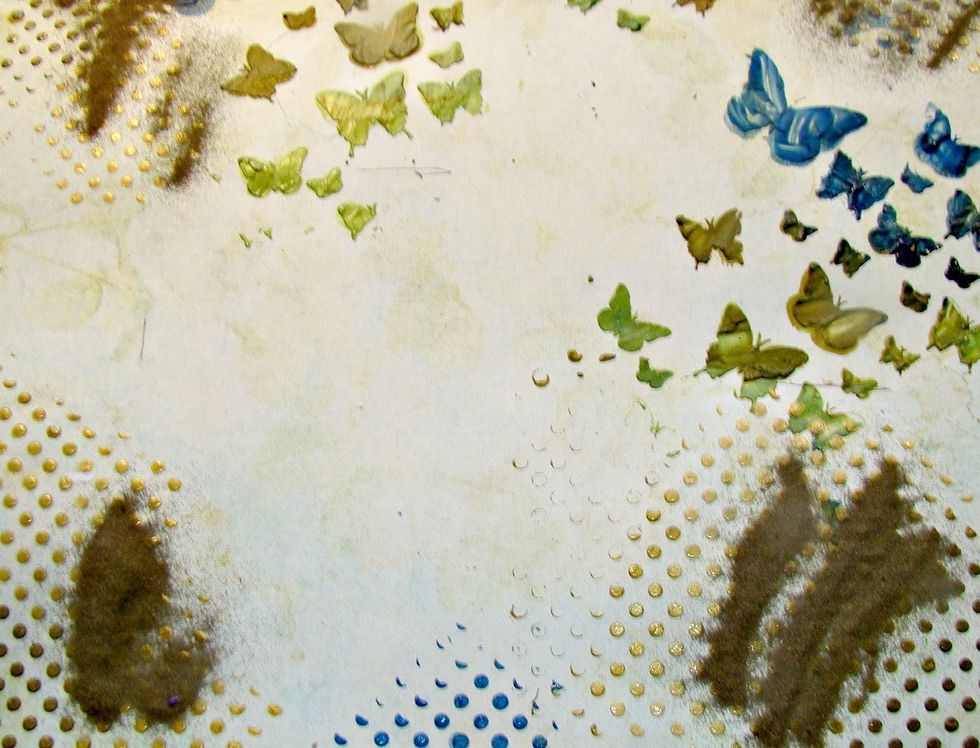 While the paint is still wet I sprinkled on Gold embossing powder and heat set. Because the paint is still wet, the powders will bubble up a bit, but I like this effect, it adds more texture.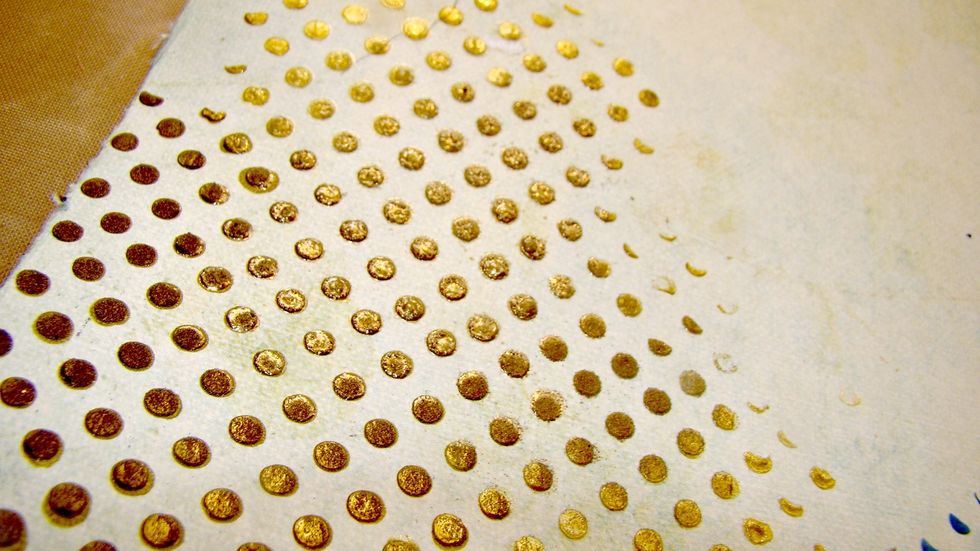 Here is the effect of the embossing powders over the paint... Pretty right ?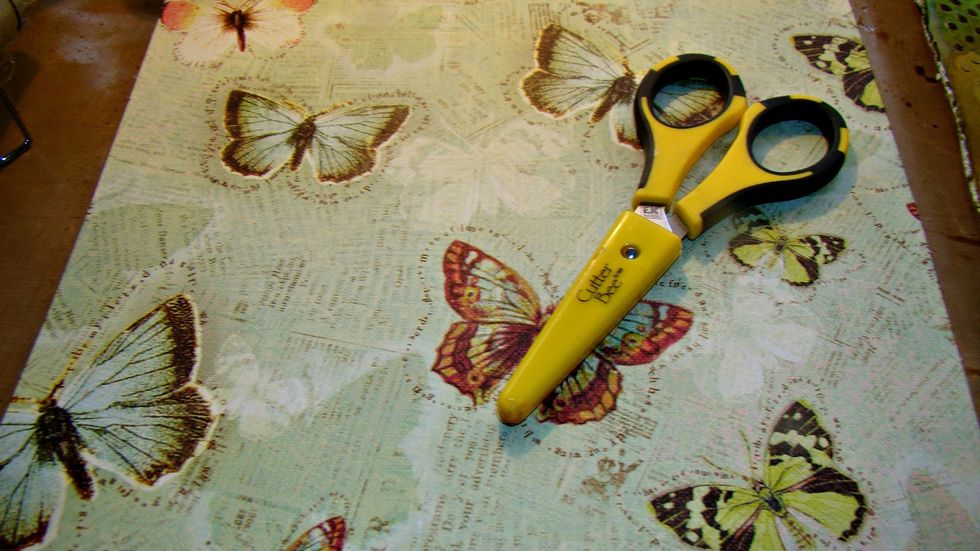 Cut some butterflys out of other scrapbook paper to add as embellishments to my page.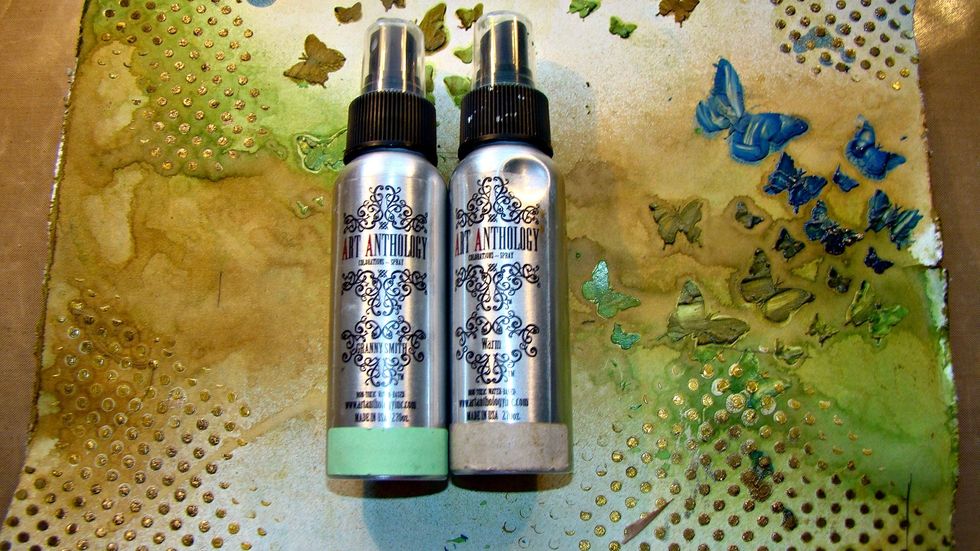 Using Coloration sprays is easy to add beautiful sheen and added dimension to your background papers. Add one color at a time and dry so they won't blend together.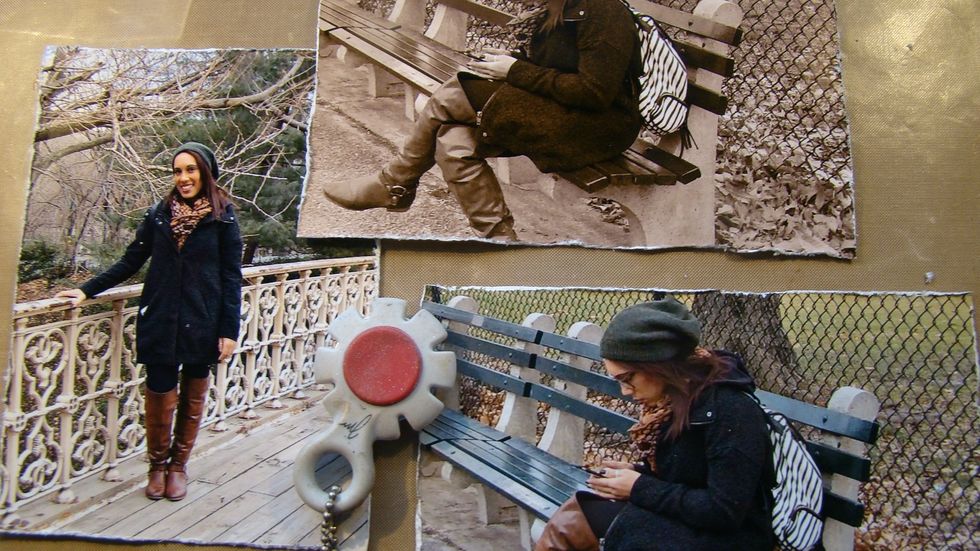 Using a distress tool or your scissors, distress the edges of your photos as well as all the edges of your background paper.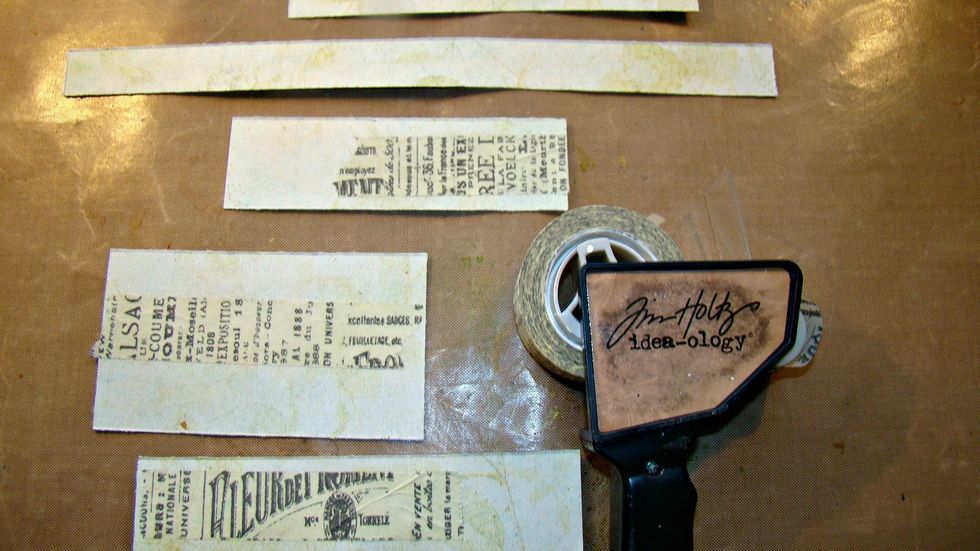 Taking scraps of scrapbook paper, cut different lengths and add washi tape, these will be mounted under your photos.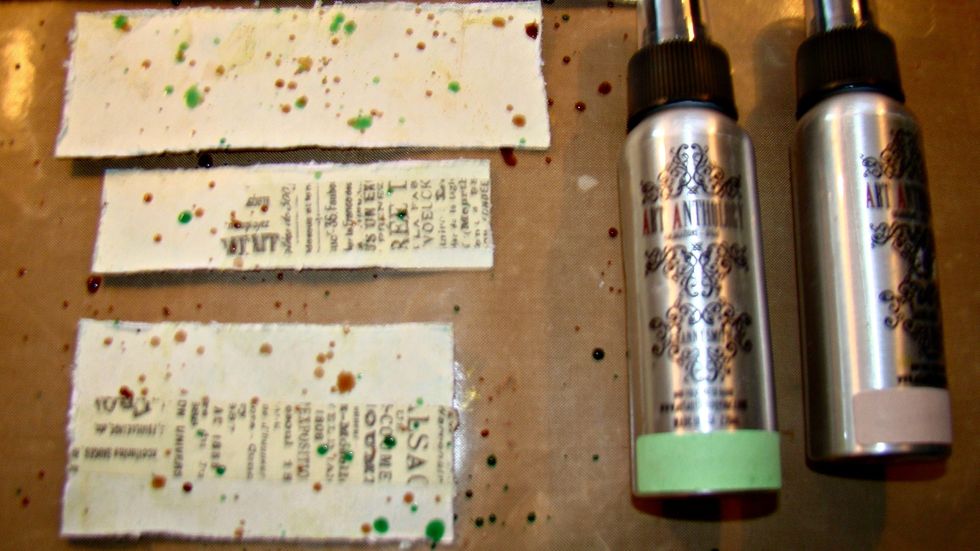 Once again using your Coloration sprays. remove the nozzle and splatter the paints on your scraps of paper.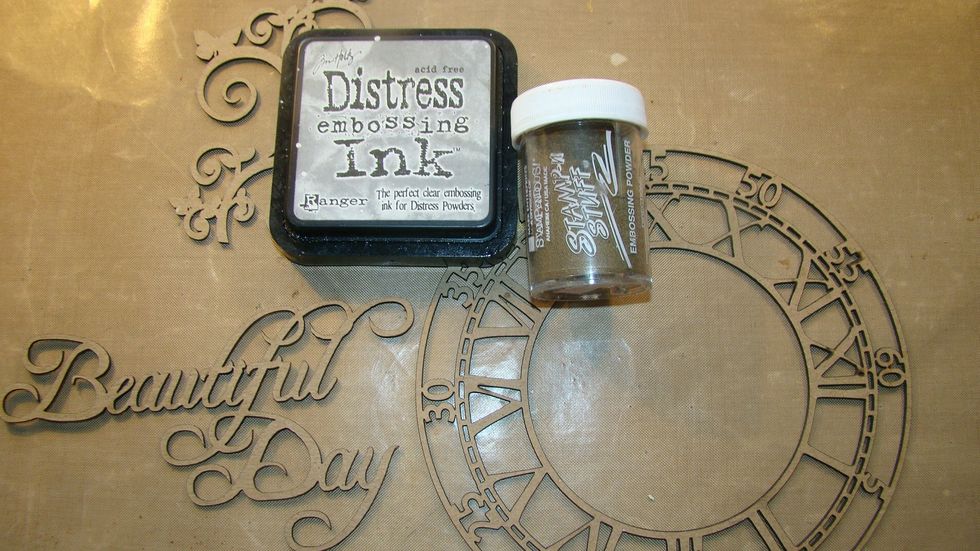 Now let's decorate your chipboard pieces by simply adding embossing ink to them and then the powder is heat set.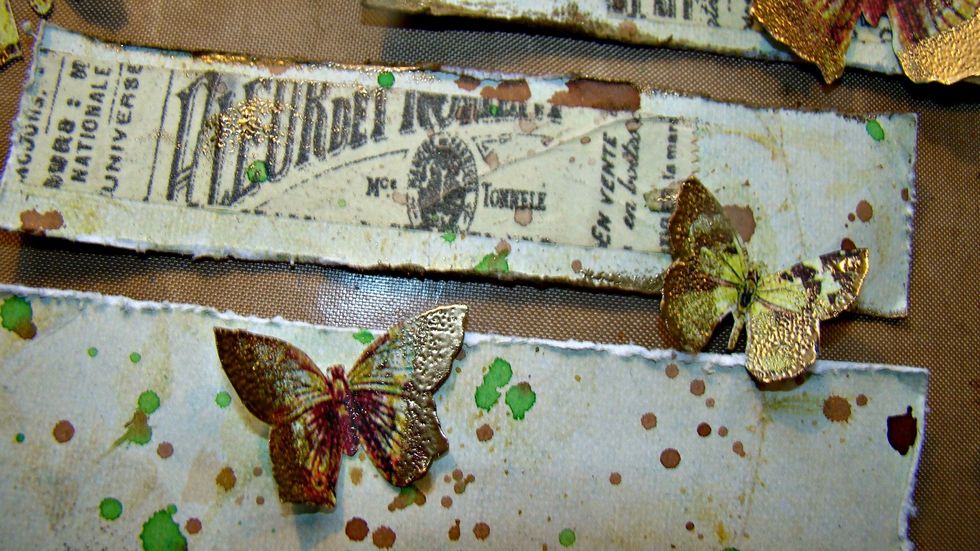 I then added the gold embossing powder to the wings of the butterflys and also some of the edges of my scraps of paper that will go under my photos.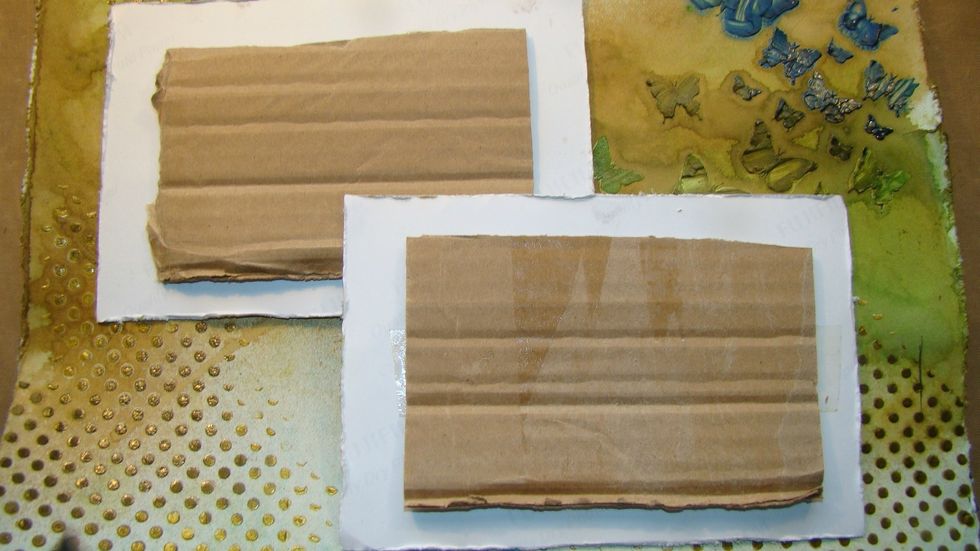 I always like to add pieces of cardboard under my photos. This gives space for adding my scraps of paper or embellishments. It provides my photos a 3D look. Then adhere your photos to your layout.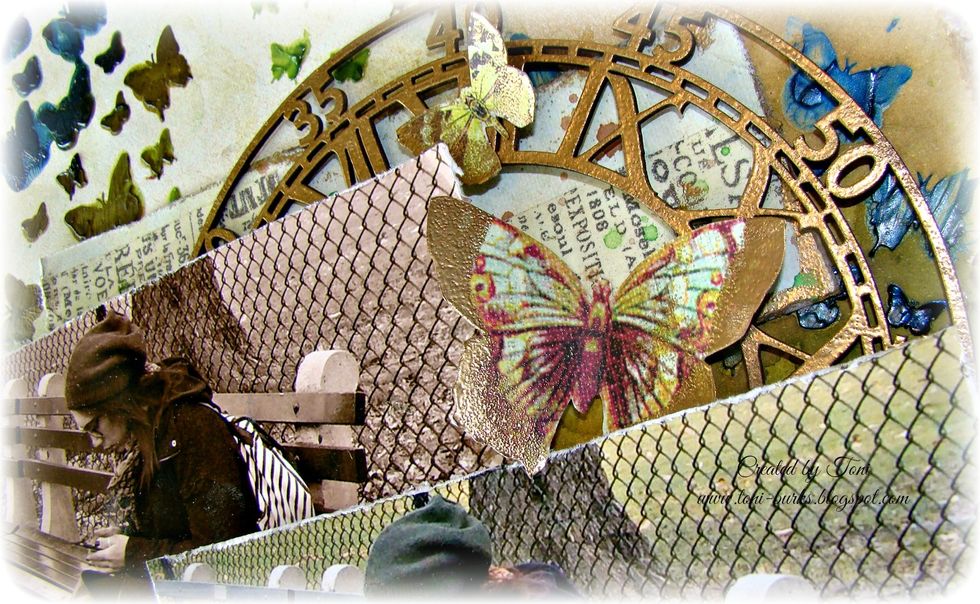 I hope you enjoyed this tutorial and that it gave you some new ideas for those old scrapbook papers we all have lying around.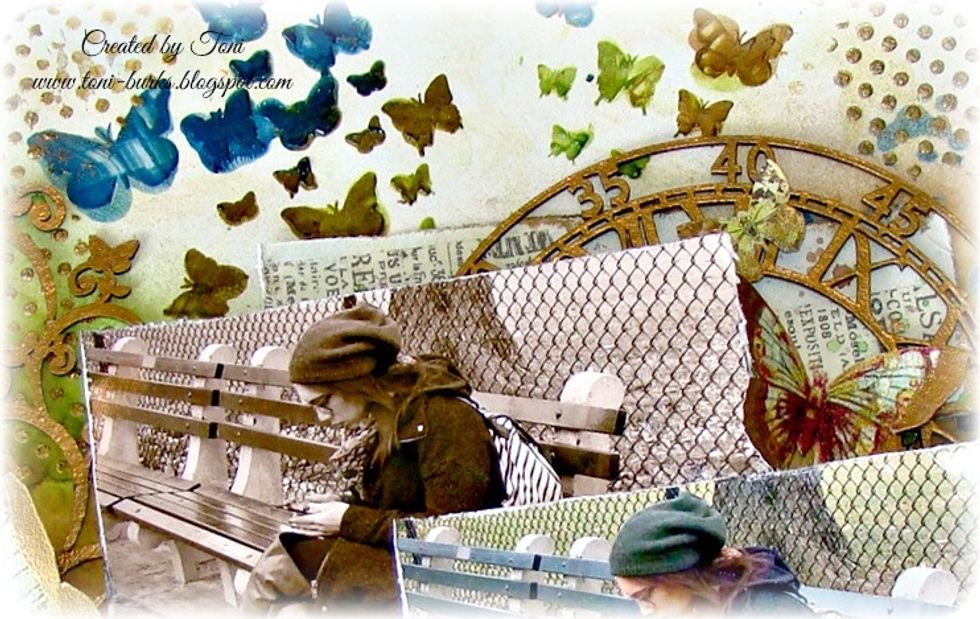 It doesn't take much to add interest to your photos and makes viewing so much more fun. That's the wonder of scrapbooking.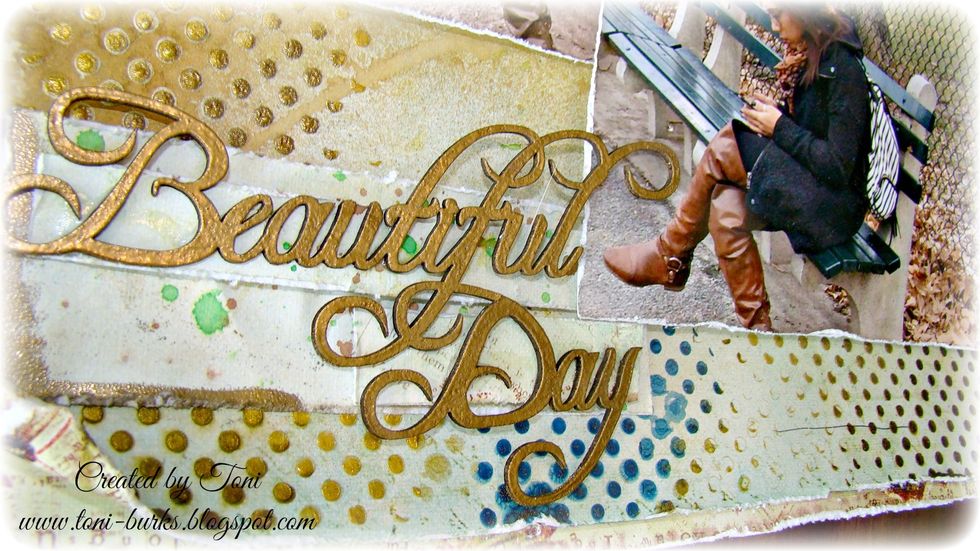 Wishing you a Beautiful Day... xoxo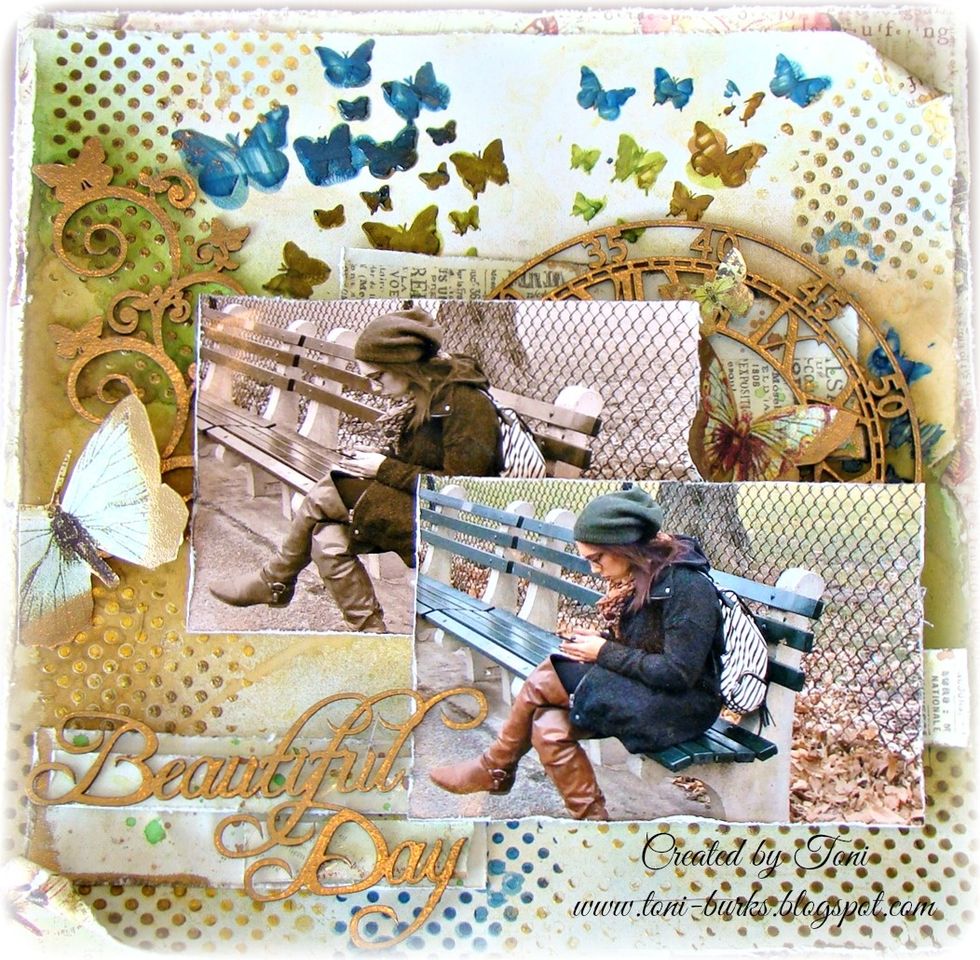 For more inspiration visit us @http://artanthologyinc.com/blog/ and our store @ http://www.artanthology.net/
Also follow us on Facebook @ https://www.facebook.com/groups/741057632686564/?ref=bookmarks and Pinterest @ https://www.pinterest.com/artanthology/
Scrapbook paper
Stencils of choice
Coloration Spray-Warm, Grass
Velvet - Reef, Basil, Kona, Limeaid
Adhesive
Washi Tape
Chipboard pieces
Embossing Glue
Embossing Powder
Art Anthology
Art Anthology is a manufacturer of dimensional mediums.\n\nCome chat with us in our Facebook Group: Art Anthology Adventures in Art