How to add indirect lighting to any shelf using lego+led
You want to highlight something, maybe your LEGO collection? Here is an idea for you!
134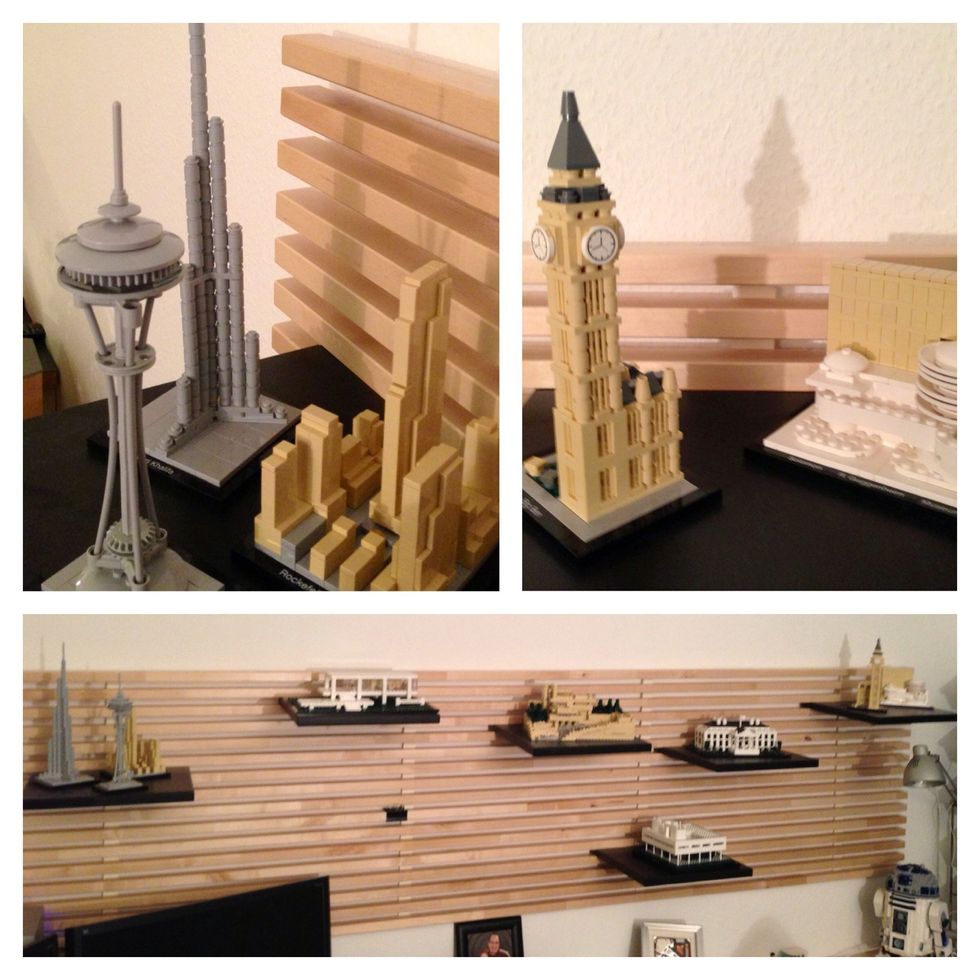 So you have some shelves you want to illuminate.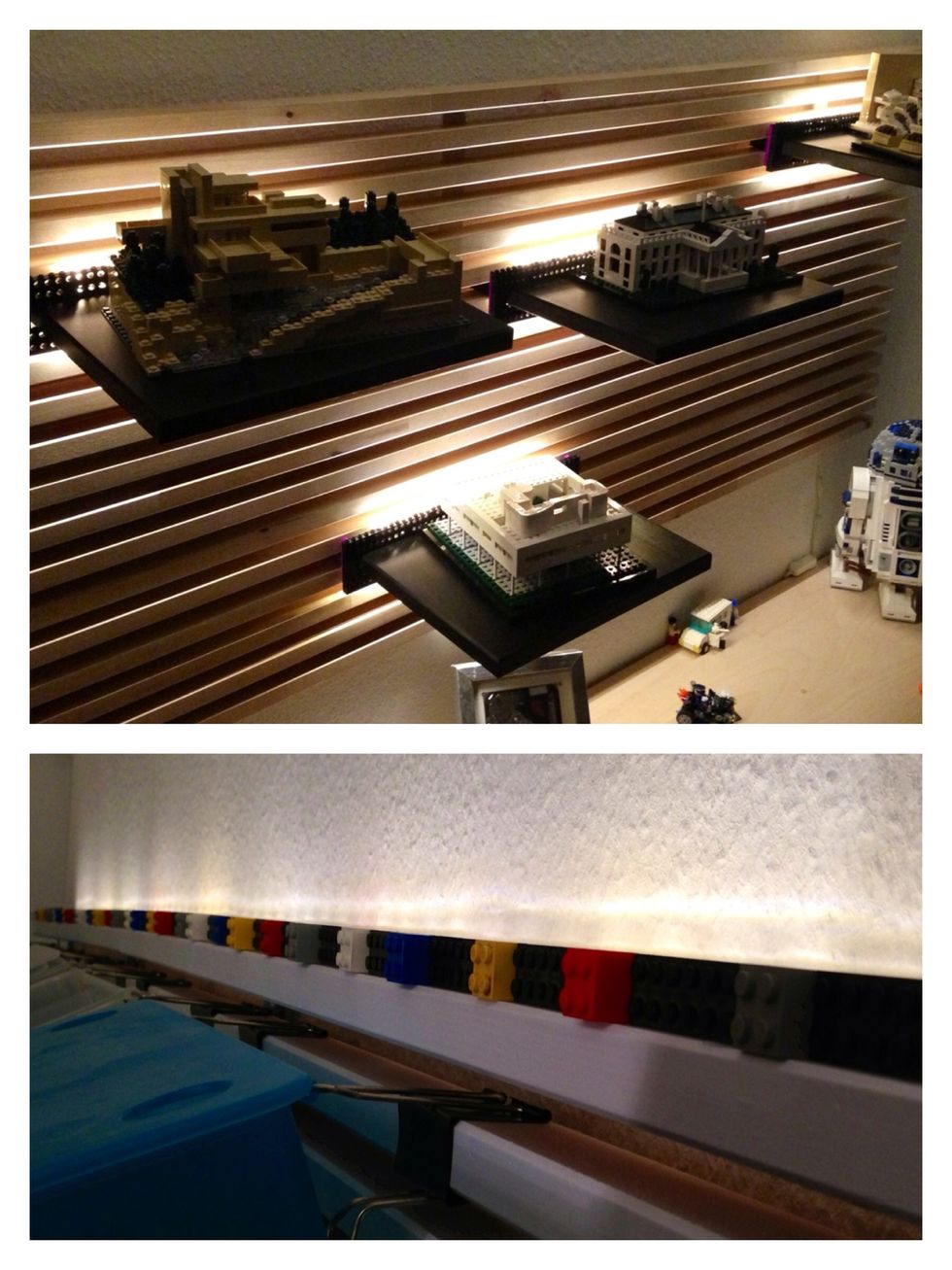 Use LEGO to disguise LED strips and block the light from blinding you. Here is how to do it:
First: Attach LED strips to the shelves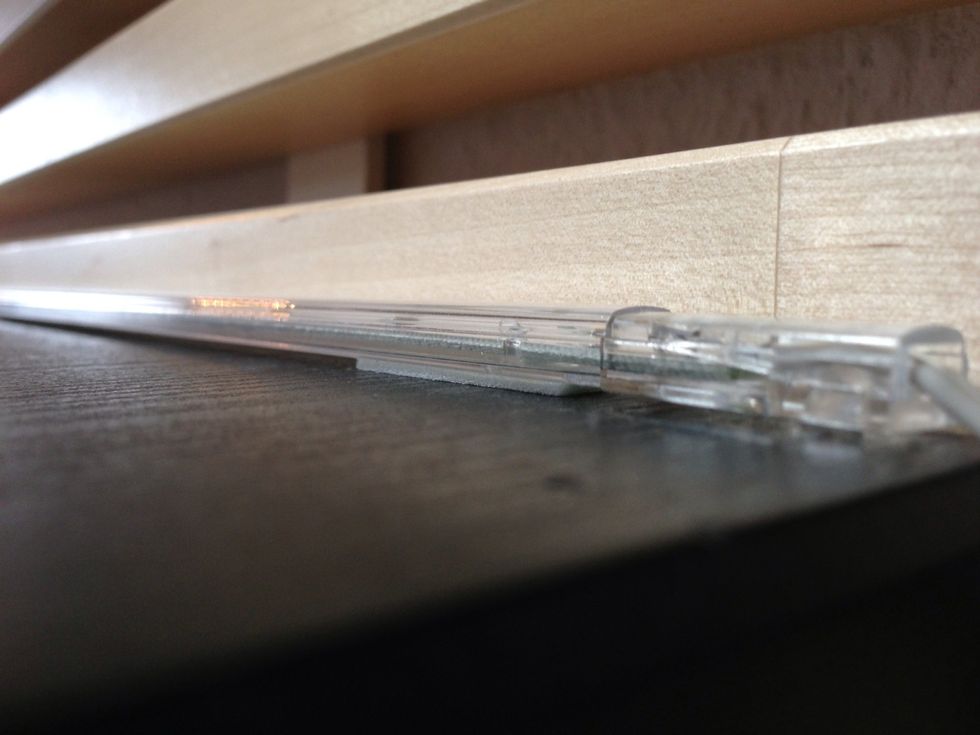 Putting an LED strip on the shelf is easy but it looks really ugly.
I even added a strip to the top and bottom of the shelves.
Second: Build a frame using LEGO to block the light & hide the LED strips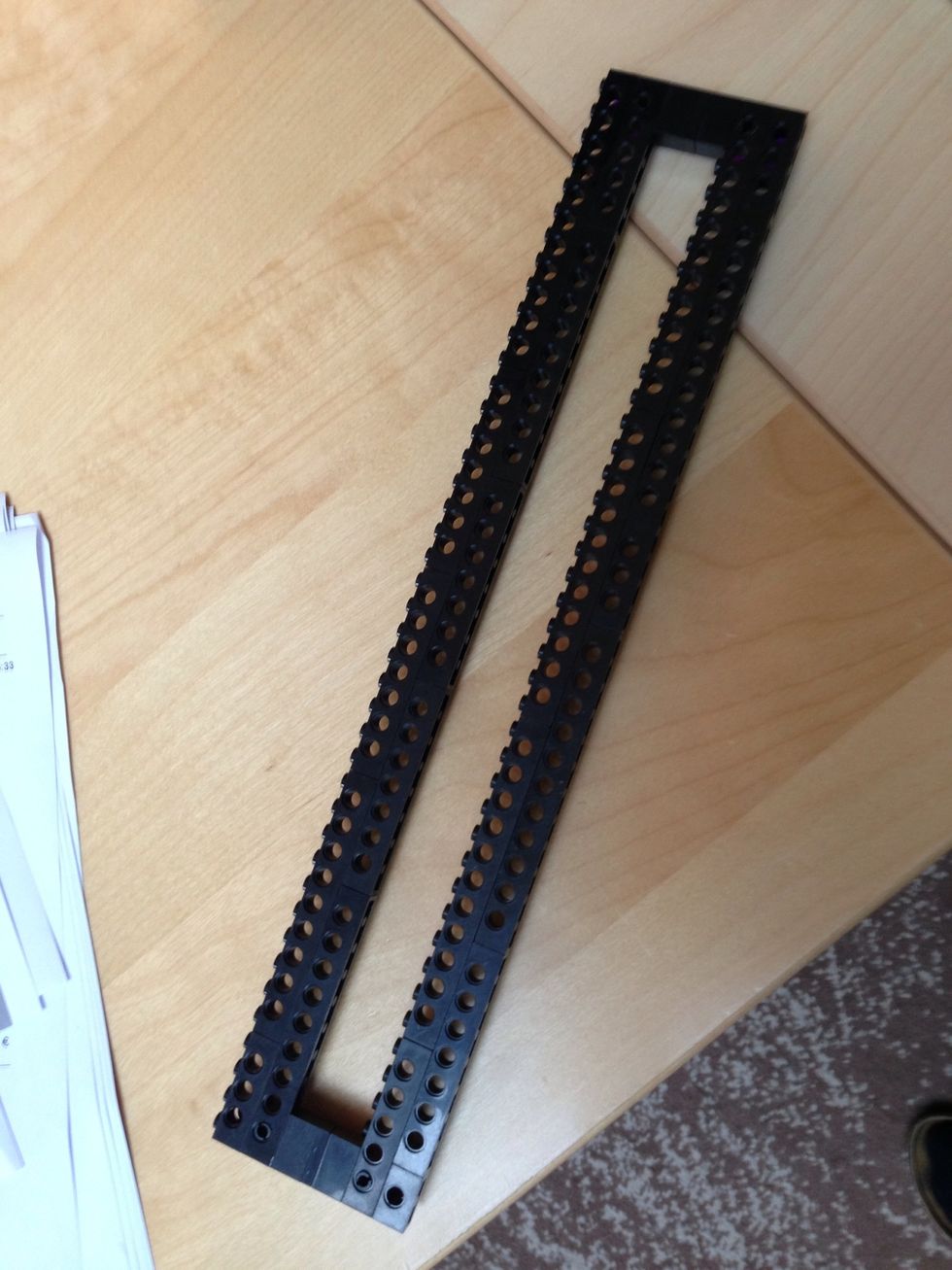 Later I came up with the idea to build a frame that fits the dimensions of the shelves. Using LEGO Technic bricks even allows light to shine through.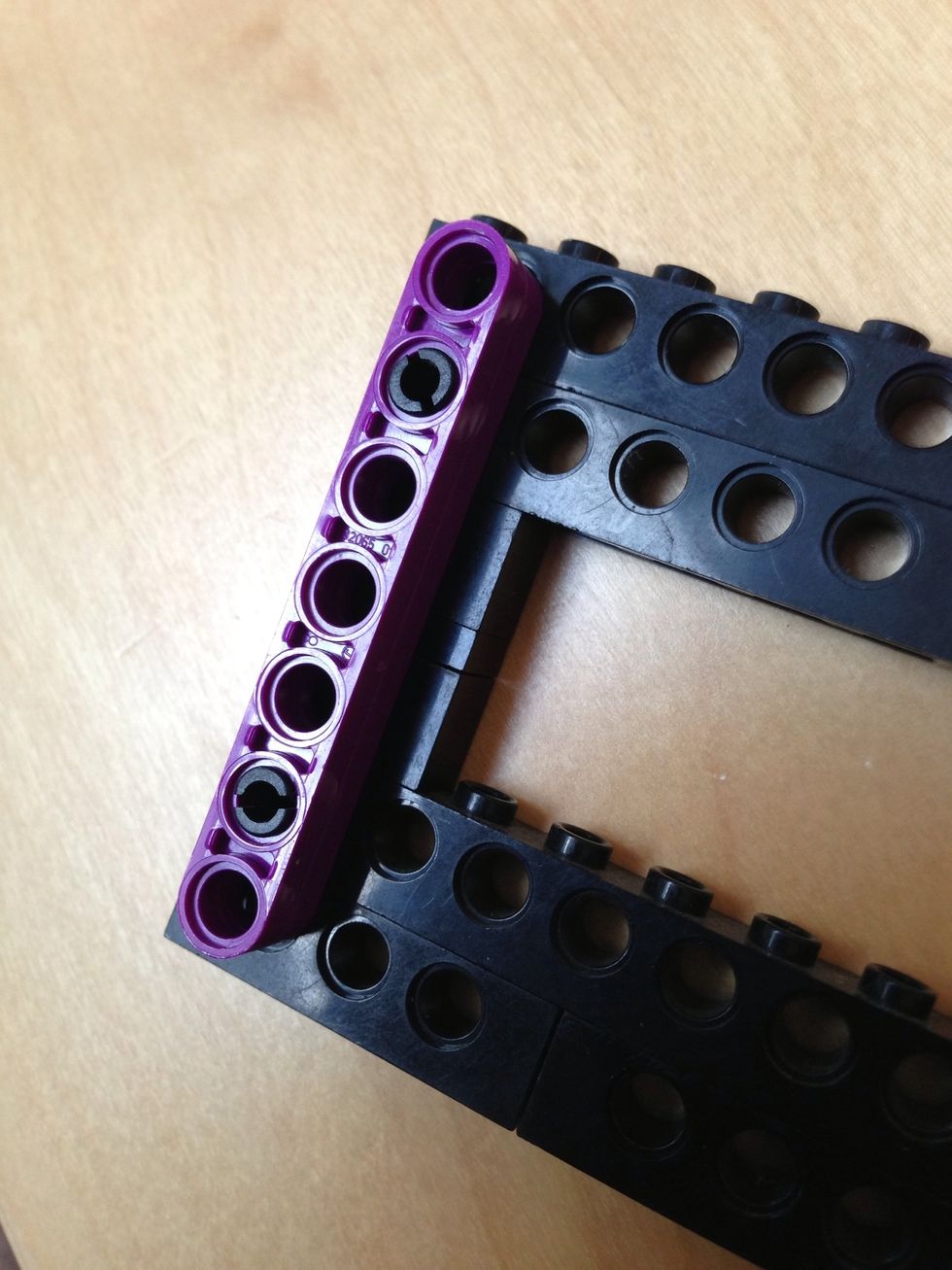 Reinforce weak spots where needed.
Third: Add the frame to the shelf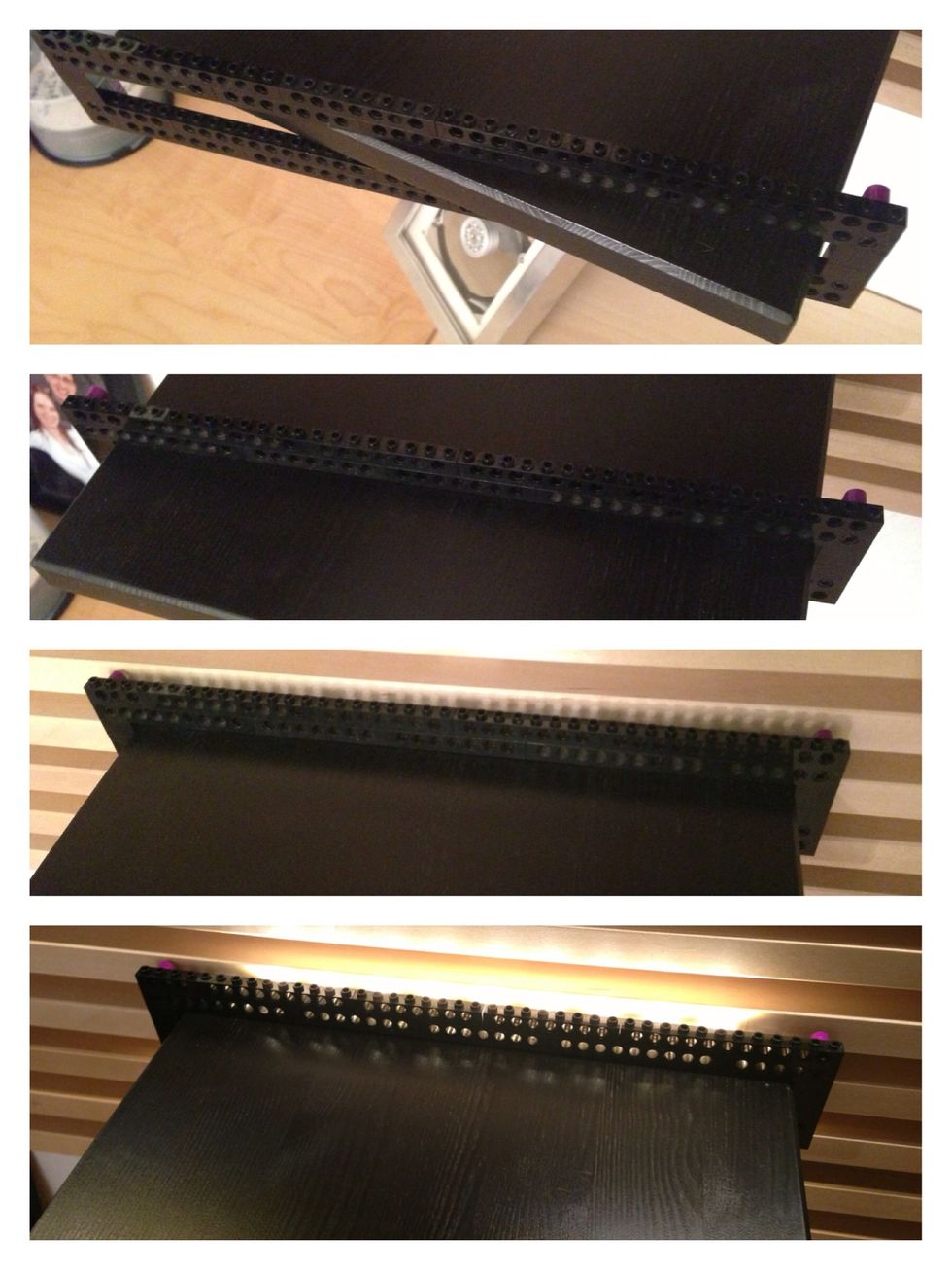 Slide the frame onto the shelf.
Using LEGO you are able to adjust to any height of wood!
Last: Wait until it is dark to check out the amazing result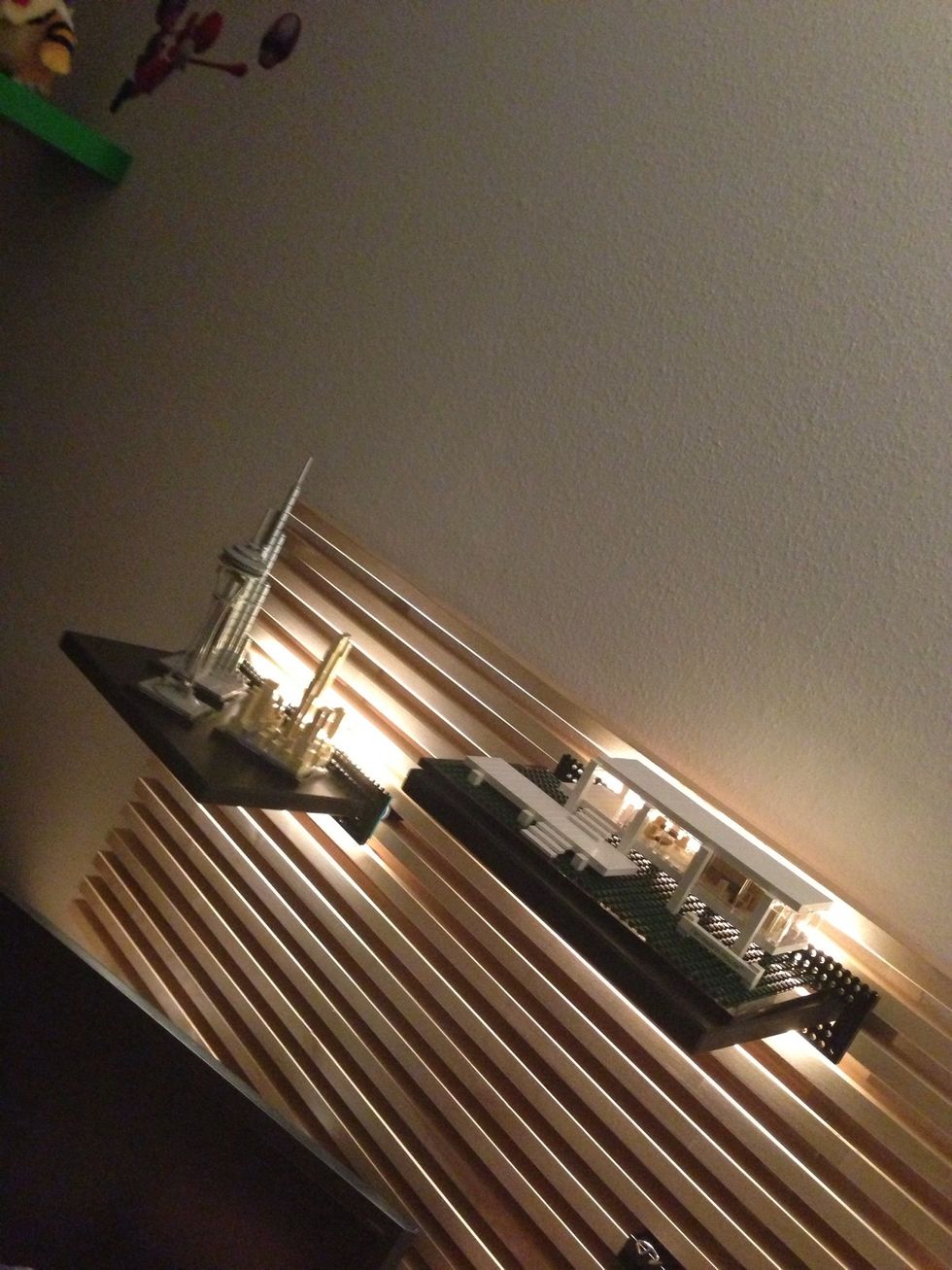 It makes a nice indirect lighting for your collection or whatever you want to highlight.
The down-facing lights provide a lot of light for late-night work sessions without blinding you while sitting there.
By adjusting the distance between the LEGO frame and the LED strip you can even control the brightness & the reach of the light beam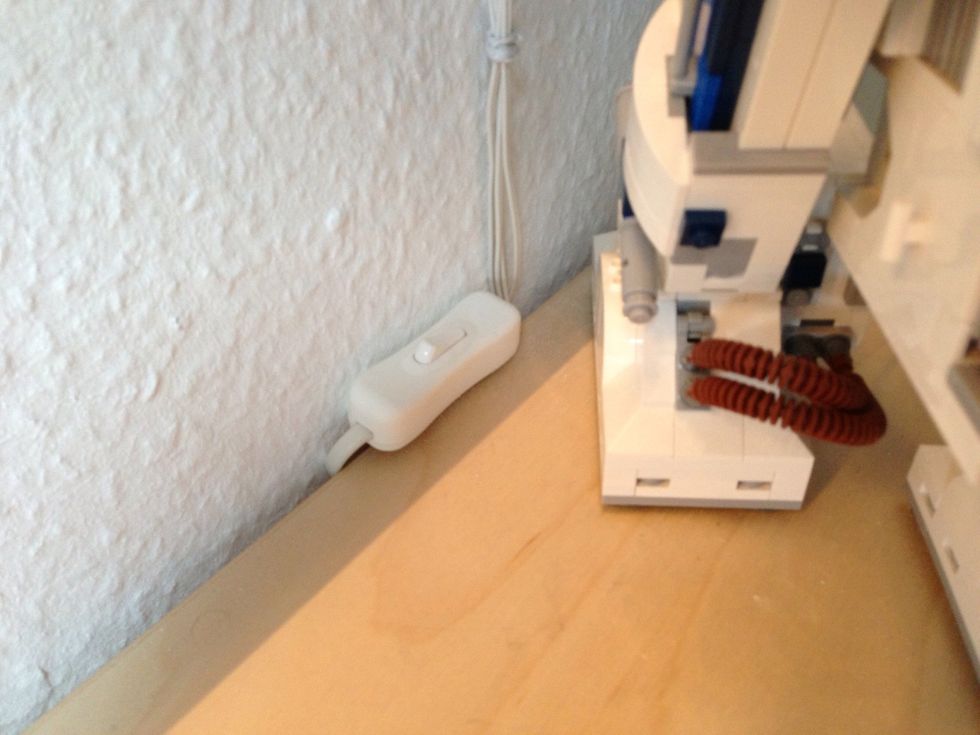 You can put the switch in a small corner...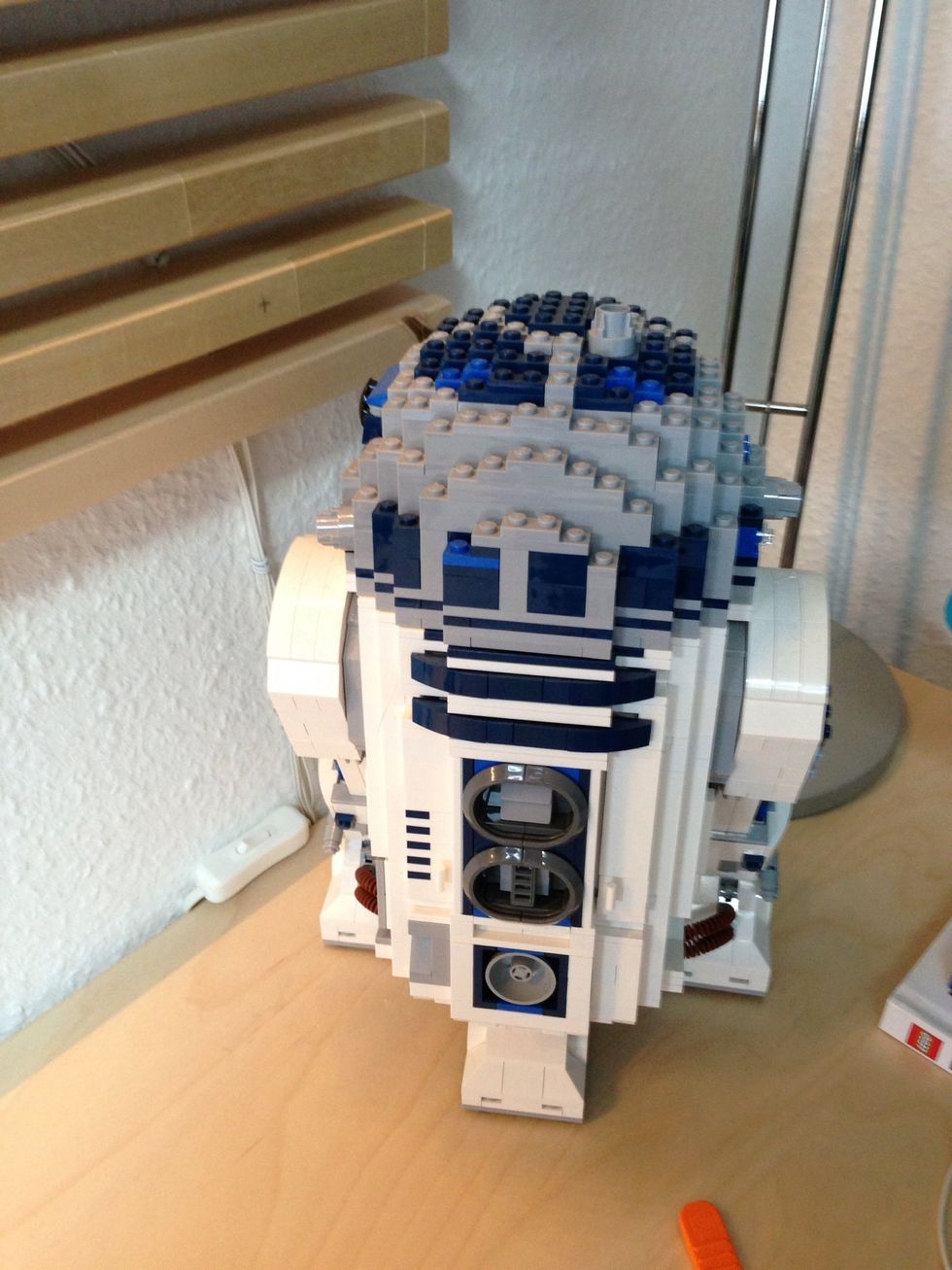 In case you manage to train R2-D2 to operate the switch, please tell me how you did it!
For a 2.6 meter long LED-strip on top of my LEGO-shelf I wanted to apply the same method.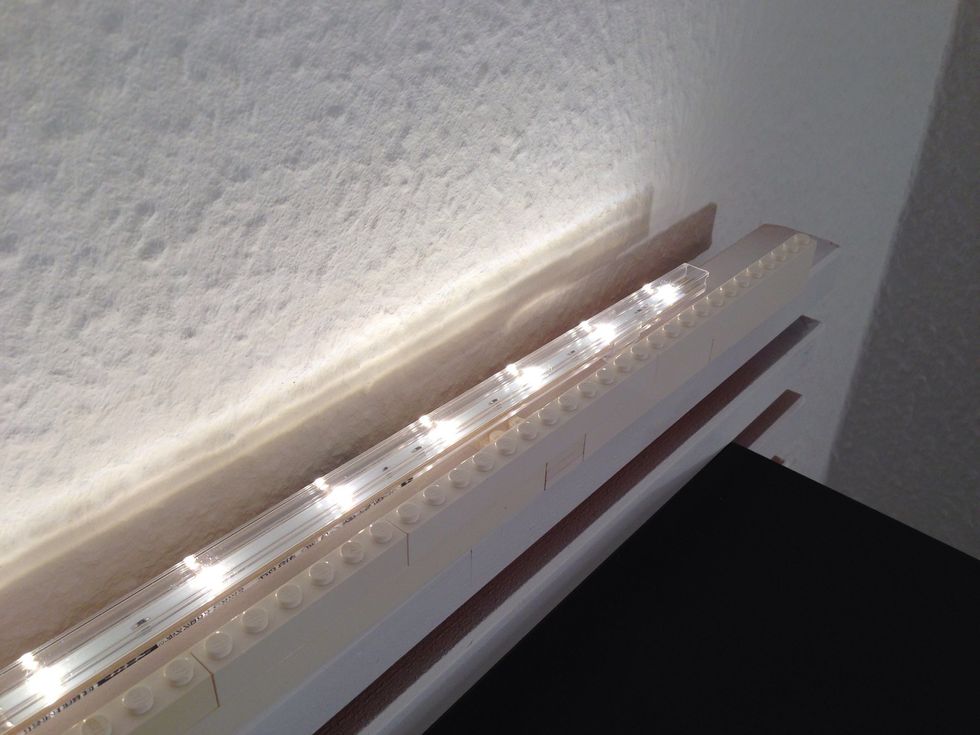 I tried to use a wall of stones to hide your LED-strip - you could simply place it in front of it.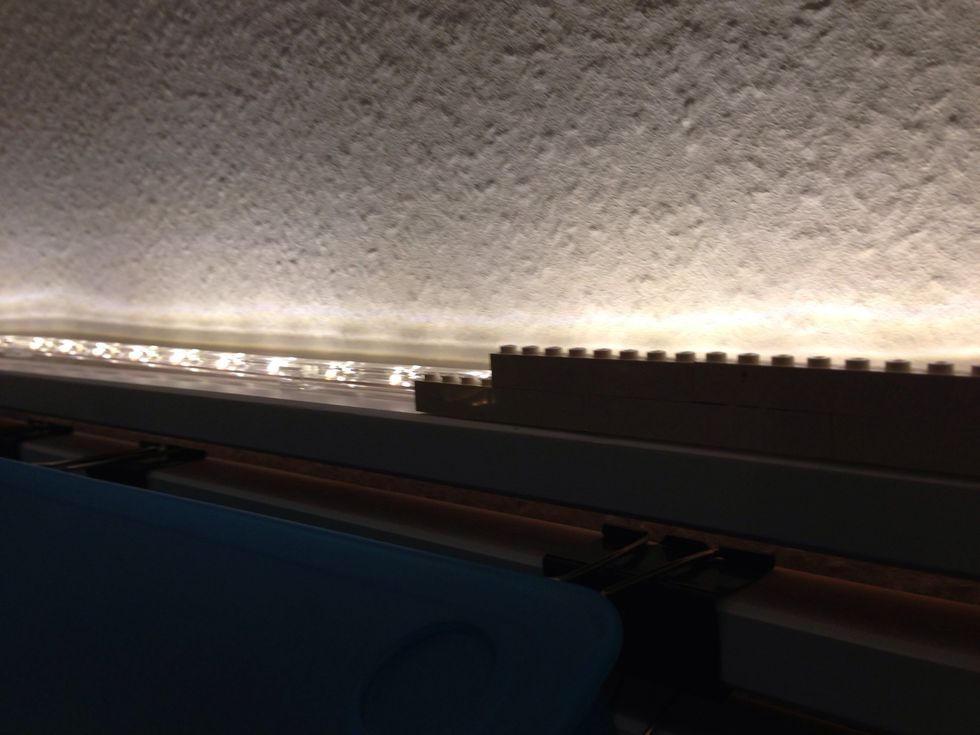 Sadly after 2.1 meters, I ran out of bricks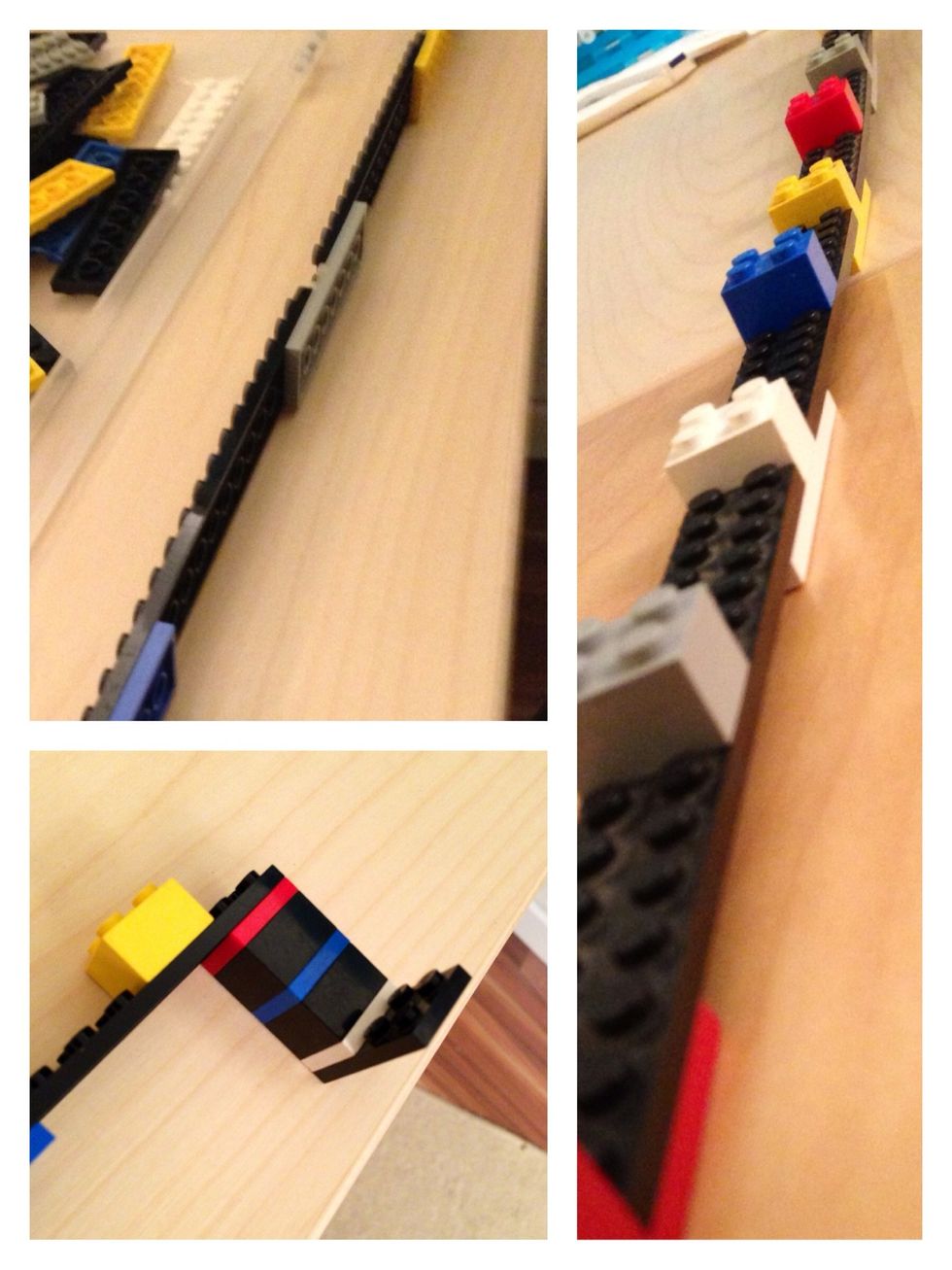 So I switched to plates. While assembling them I added a little colour to the long strip. At both ends a little hook is attached.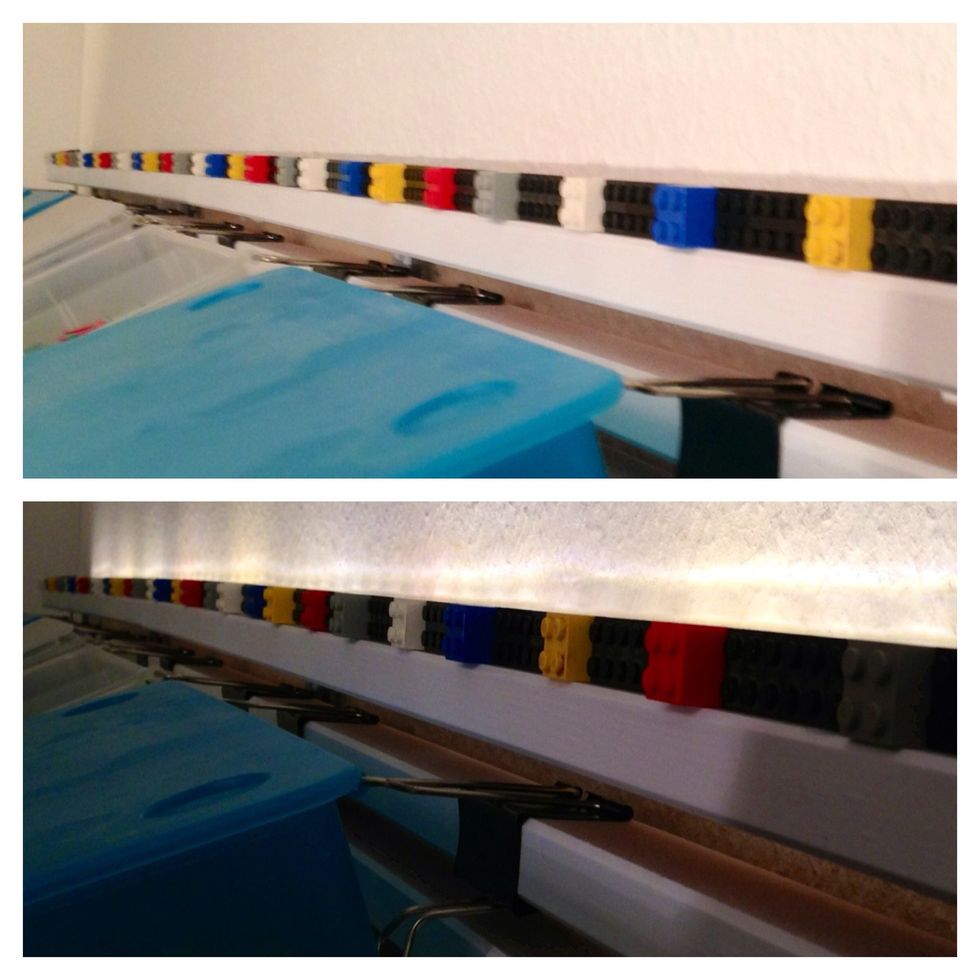 I just put it in front of the LED strip and it looks good!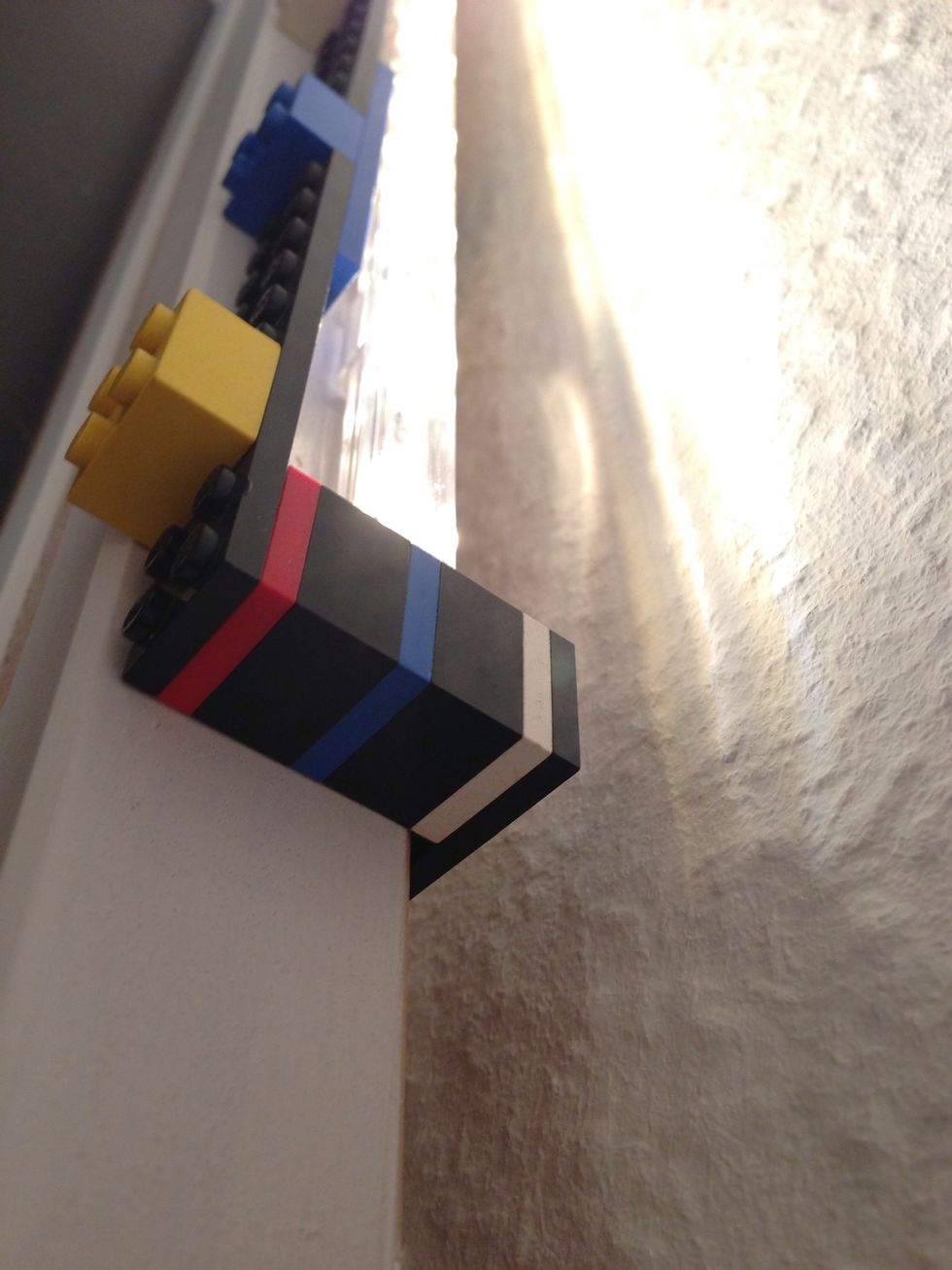 The hook is securing the plates from falling down.
Now it's your turn: Add some indirect lighting to your rooms!
Martin Storbeck
I'm an IT-Consultant by day, but at night (and on weekends) I become a biker, IKEAhacker and LEGO-enthusiast, currently bringing the qlib to life