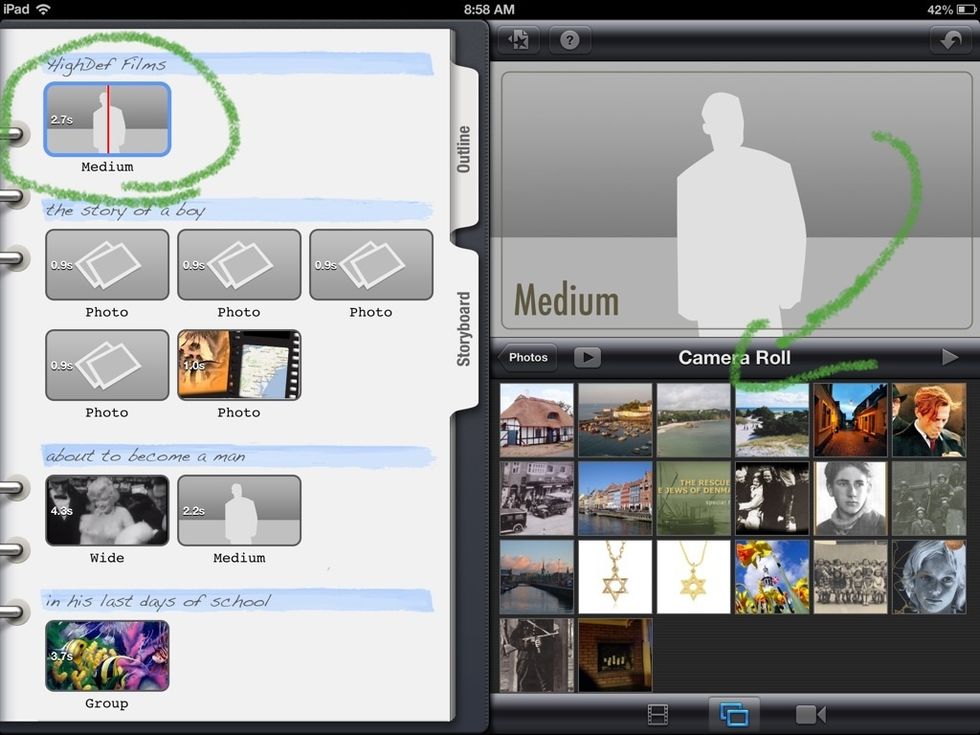 Select the frame where you want the image. Notice the blue outline and red line. Under Photos, make sure the middle photo icon is selected.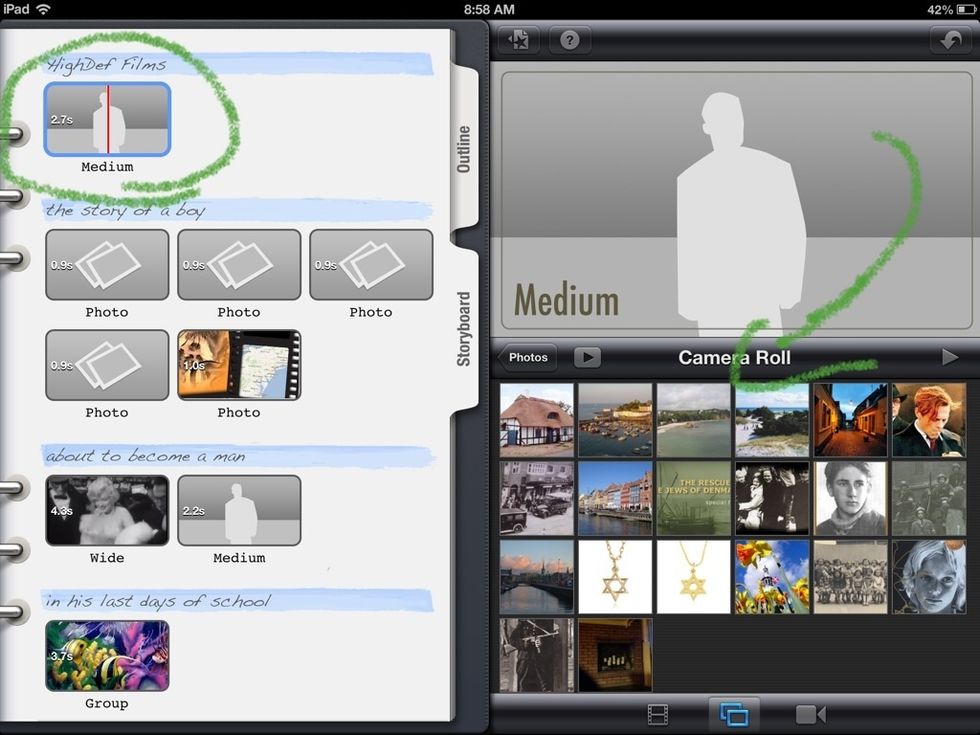 Tap on a photo to add it to youriMovie.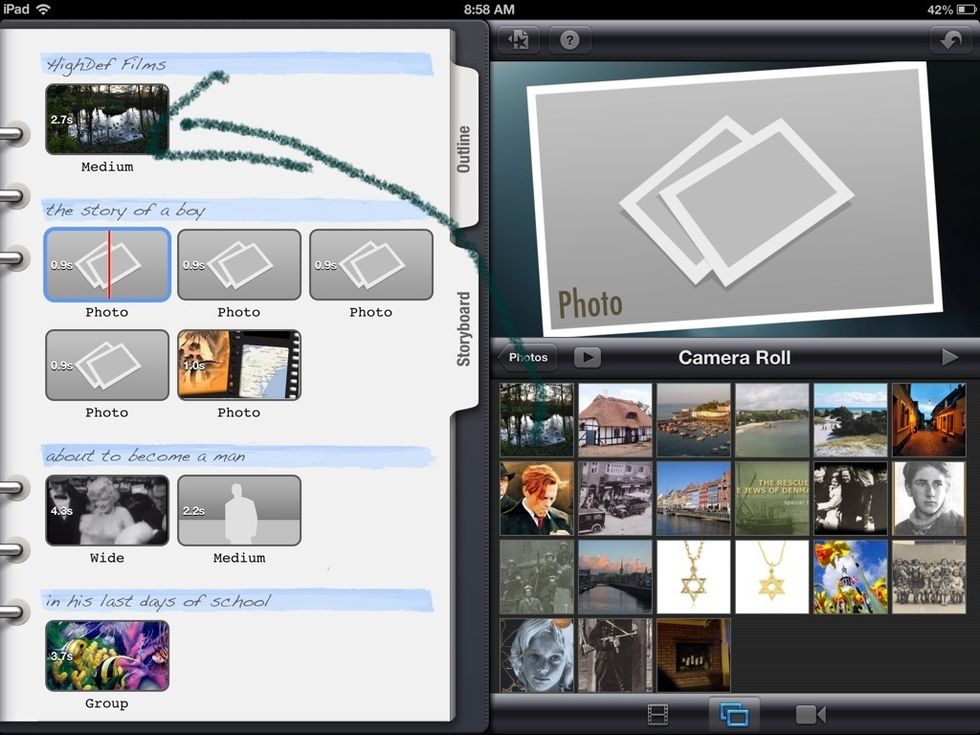 The photo will jump into the frame .
To delete or edit a frame, select the image and notice the Edit Shot. You can delete the photo or change the start and stop points.
The creator of this guide has not included tools