Add Grip to Your Infants/toddlers Shoes
733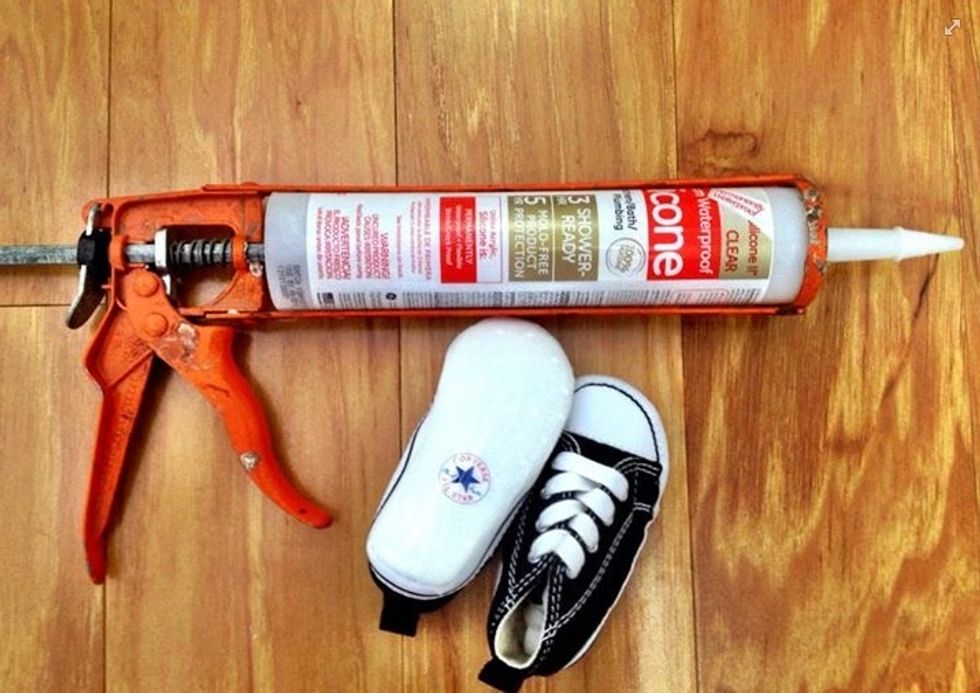 Pretty simple, zig zag a small bead of caulk on the bottom of the soles of your kids shoes and with your gloves on smoothen out the bead so it's flat and even.
Now just let it try in well ventilated area. I suggest doing it in the garage where the baby cannot breath or touch the wet silicone. Once dry it's very grippy and very flexible.
Note: This is only for fabric soled shoes and intended for early walkers on slick surfaces. Do not use on rubber soled shoes.
1.0 Clear Waterproof Silicone Caulking
1.0 Optional Caulking gun
1.0 Pair of fabric soled shoes
1.0 Pair of latex gloves
San Francisco, California