The scarf the fringe is being added to is my Long & Short Cable Keyhole Scarf. Which I will be posting on my blog The Craft Table. crafts-table.blogspot.com
50
I used a DVD case to wind my yarn around because the width of the case matched how long I wanted my fringe to be. You can also use cardboard & cut it to match the length you desire.
Wrap yarn around DVD one time for each piece of fringe you need. Shhh don't tell hubby I used his Clint Eastwood movie! He already got upset when I used his coffee mug as a guide for a mug cozy.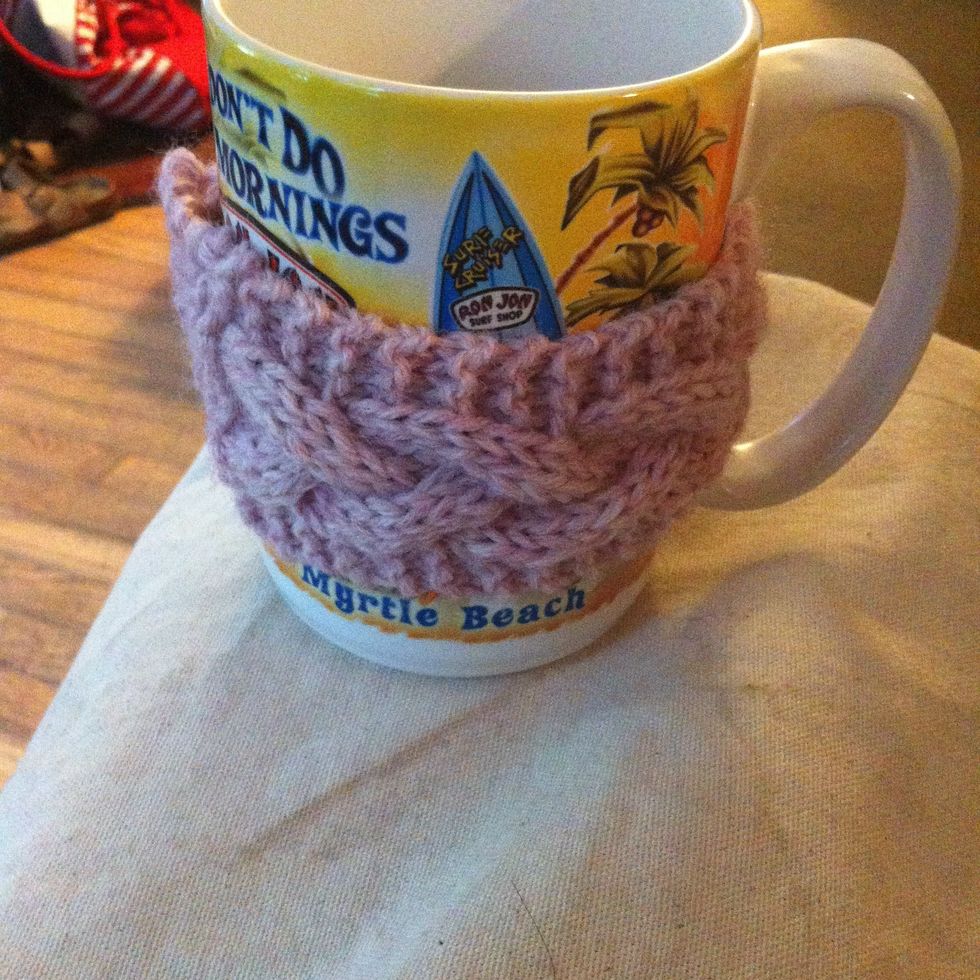 The uhh, manly mug I kind of defaced with a pink chunky cabled cozy that I think looks real pretty. Unfortunately Hubby didn't agree😞.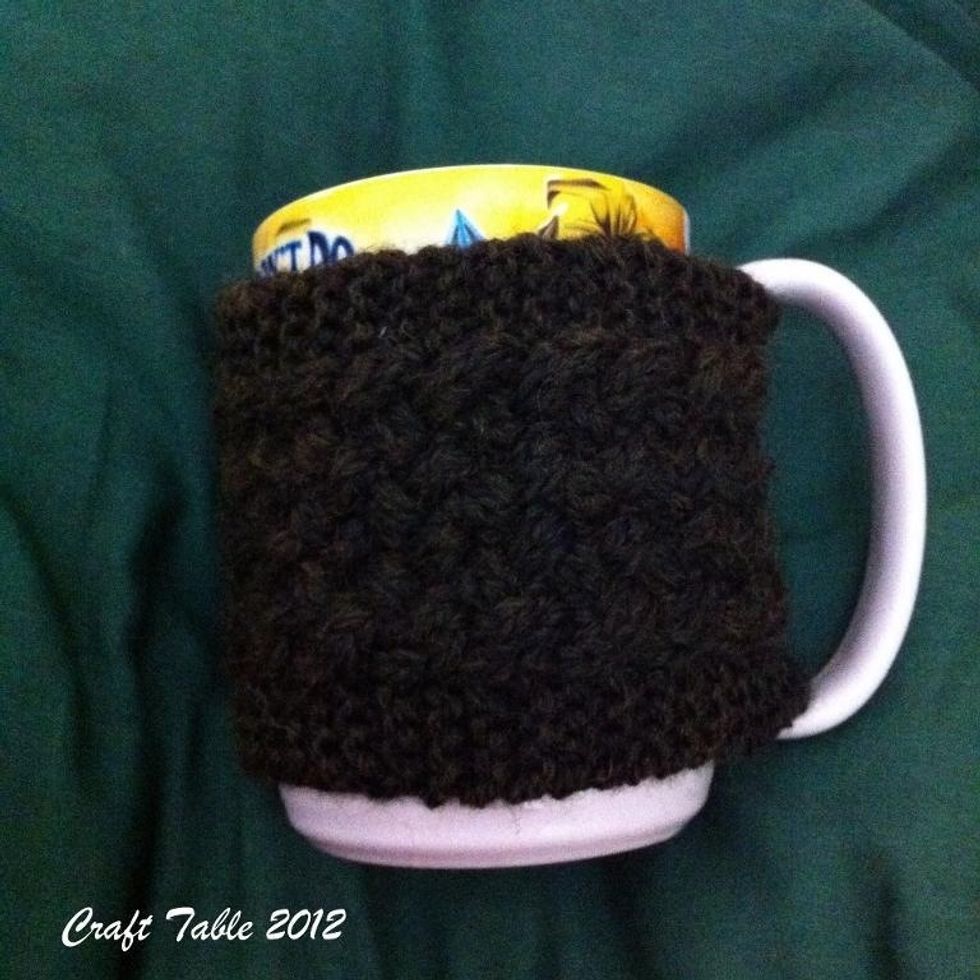 Yea I did it again made another cozy & used hubby's mug. Now I have been banned from making anything else for it. Hehe or that's what he thinks!😜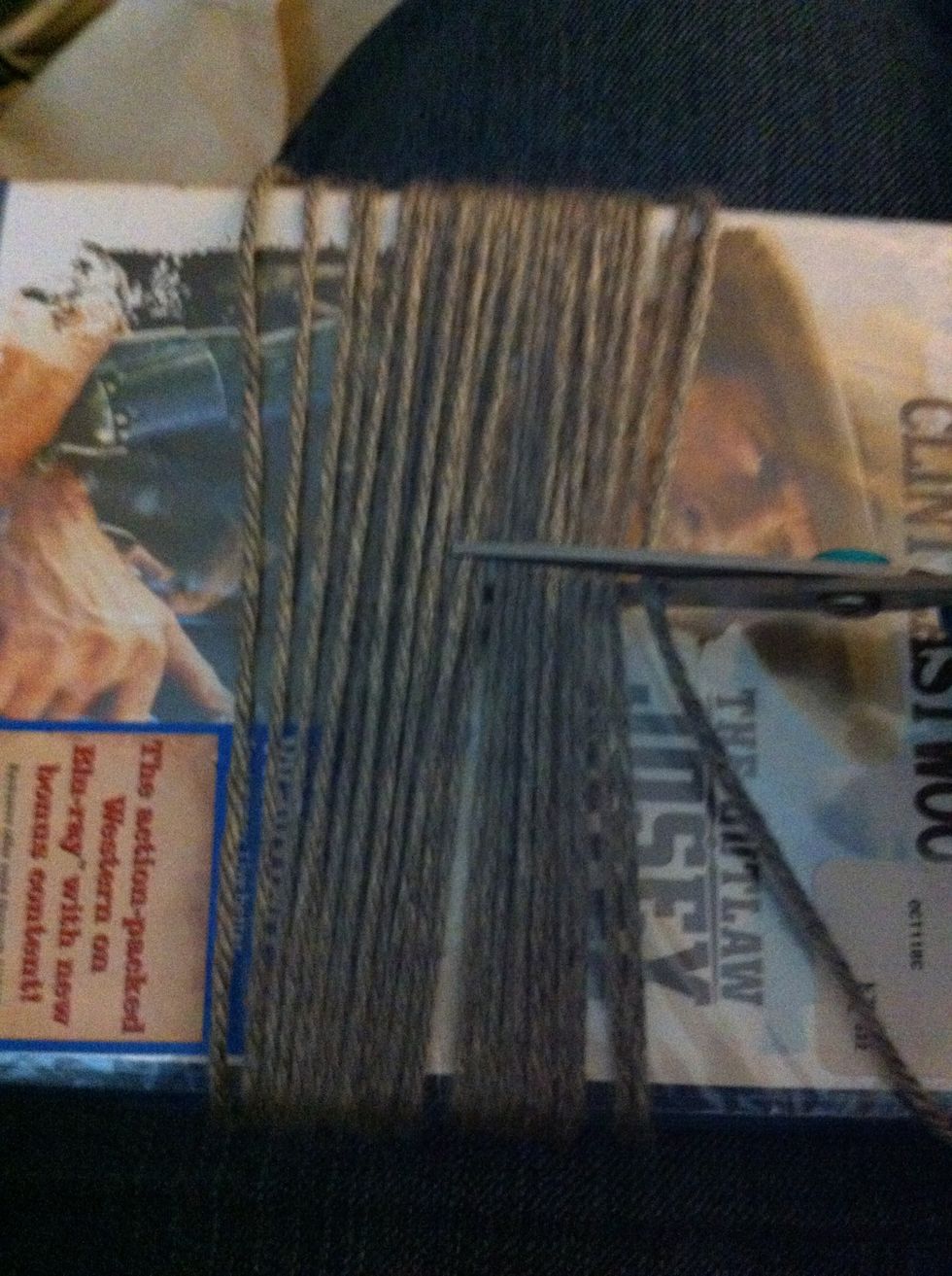 After you have the desired amount of wraps cut in a straight line across the yarn.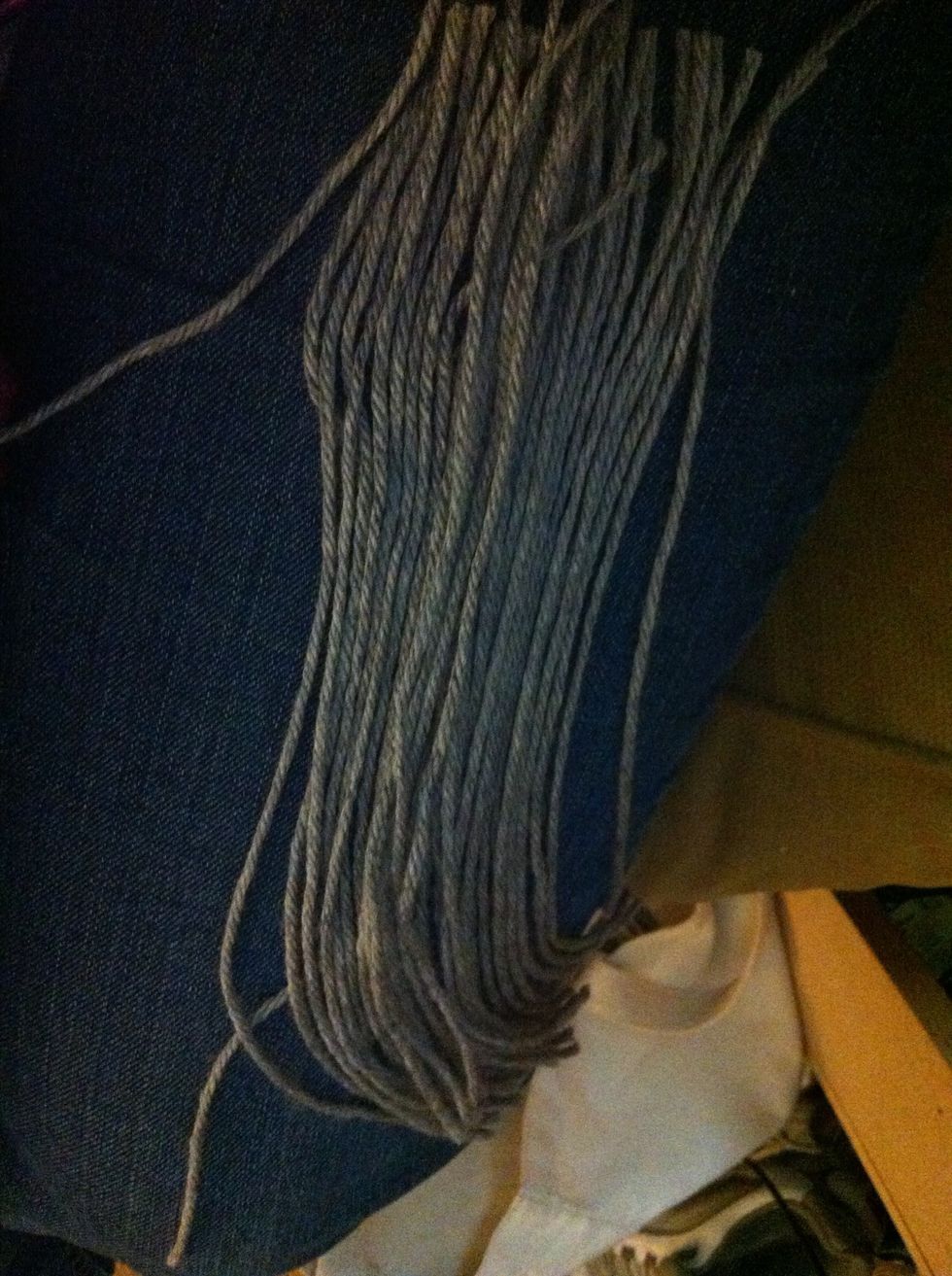 Each piece of fringe once folded in half will match up with the length that you wanted.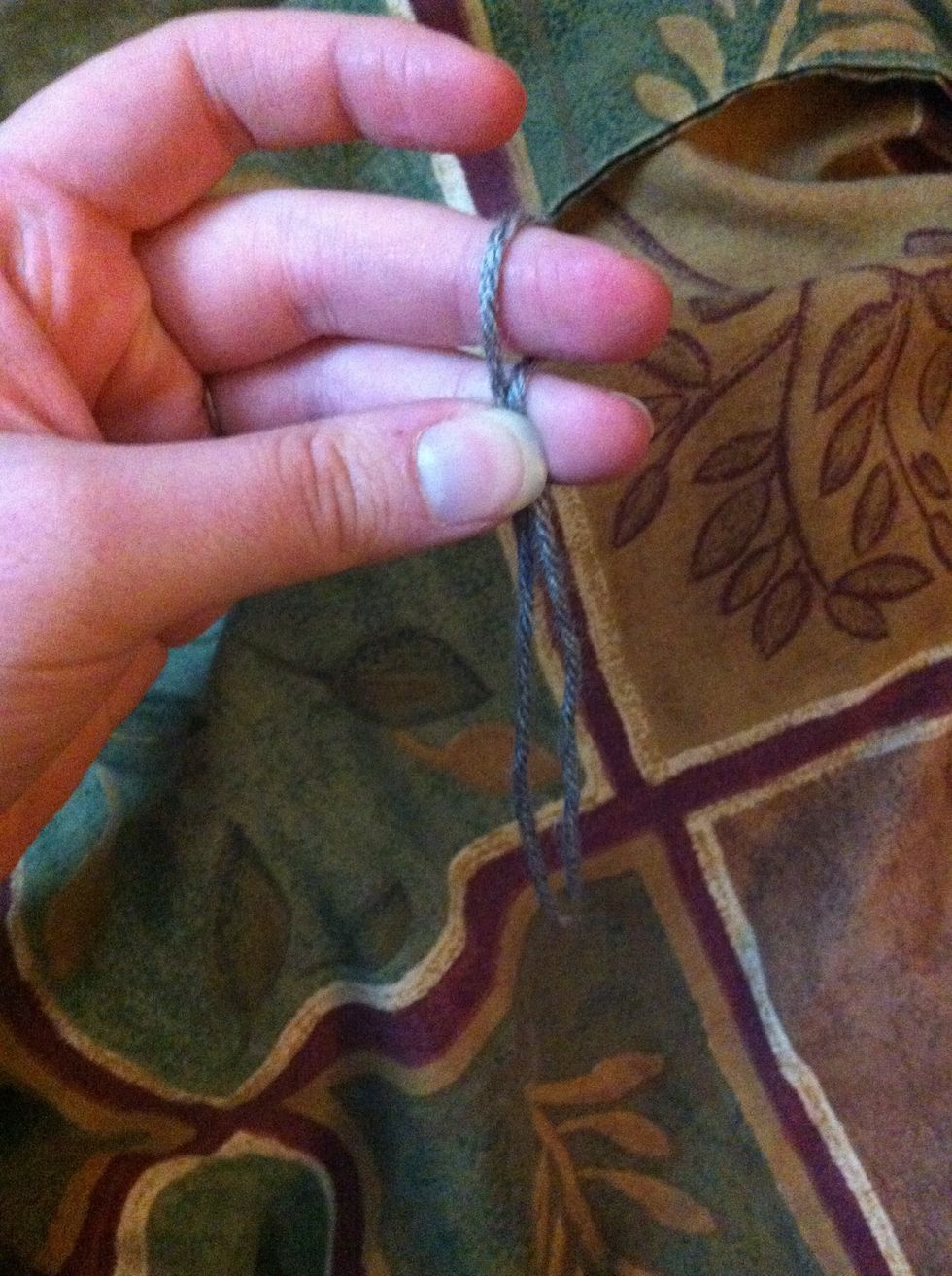 Fold your fringe in half.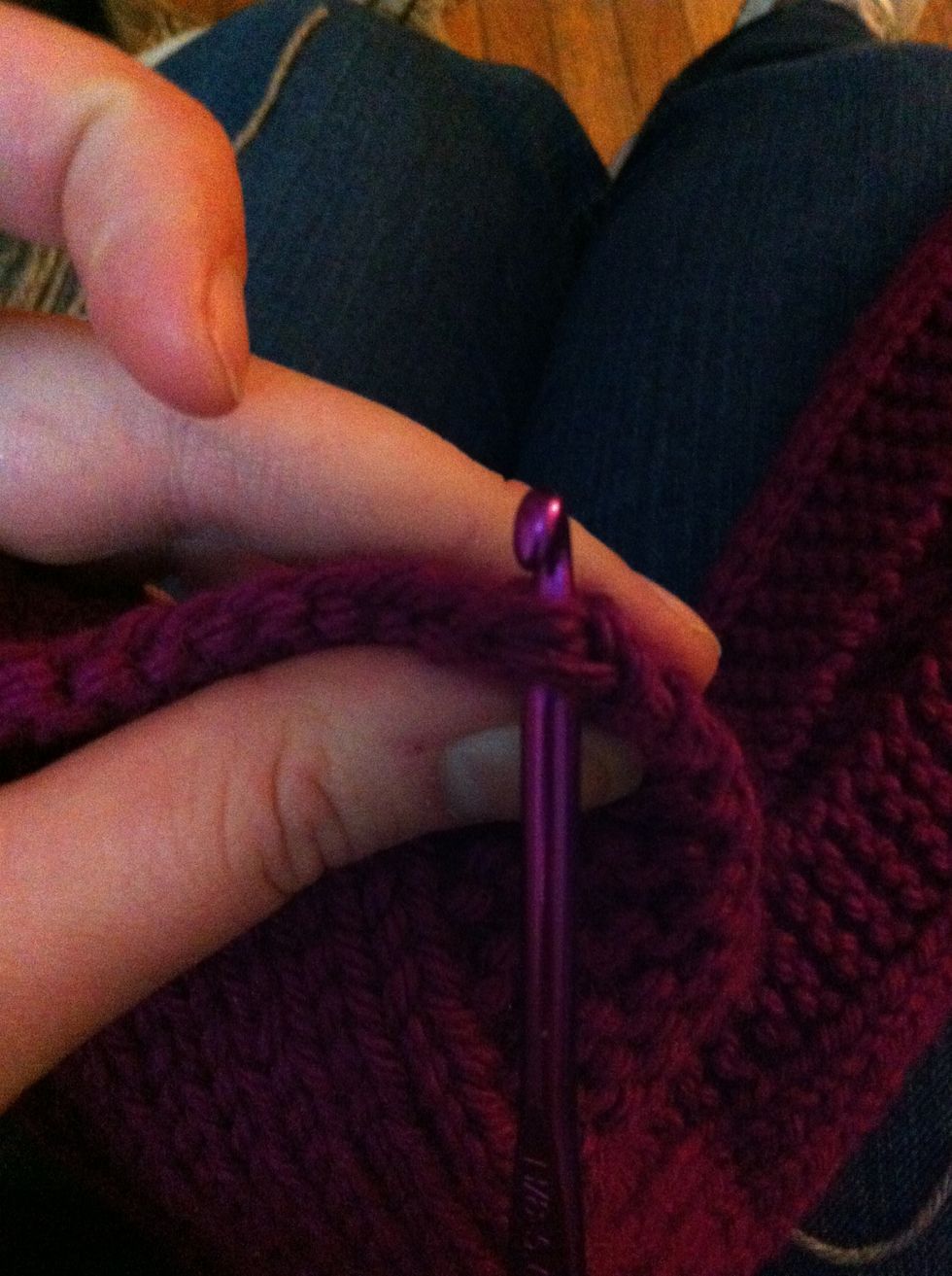 Place crochet hook through first hole in your knitted/crocheted item.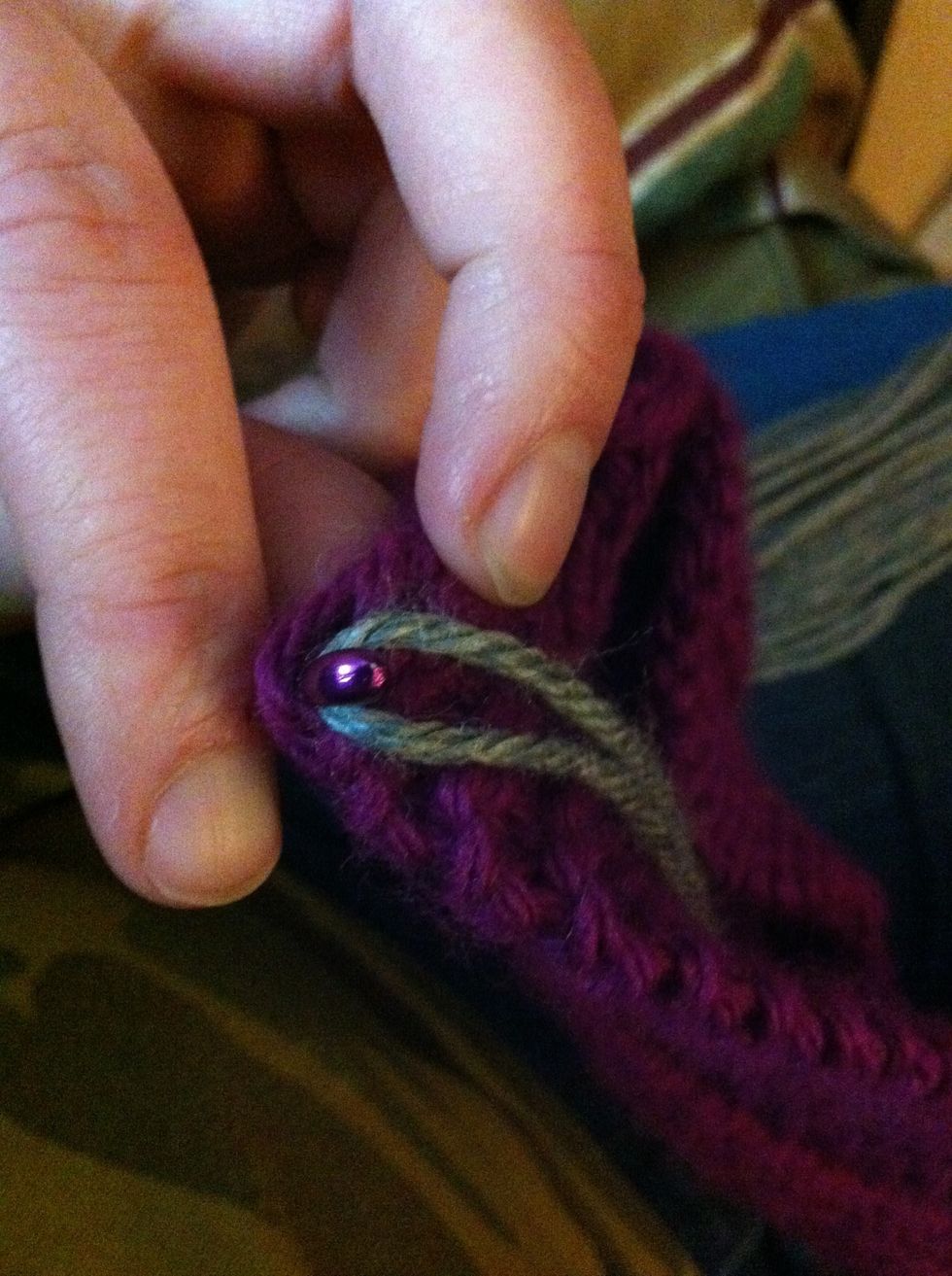 Put fringe loop around crochet hook.
Grab loop with your crochet hook and pull it through the hole. Don't pull it all the way through!!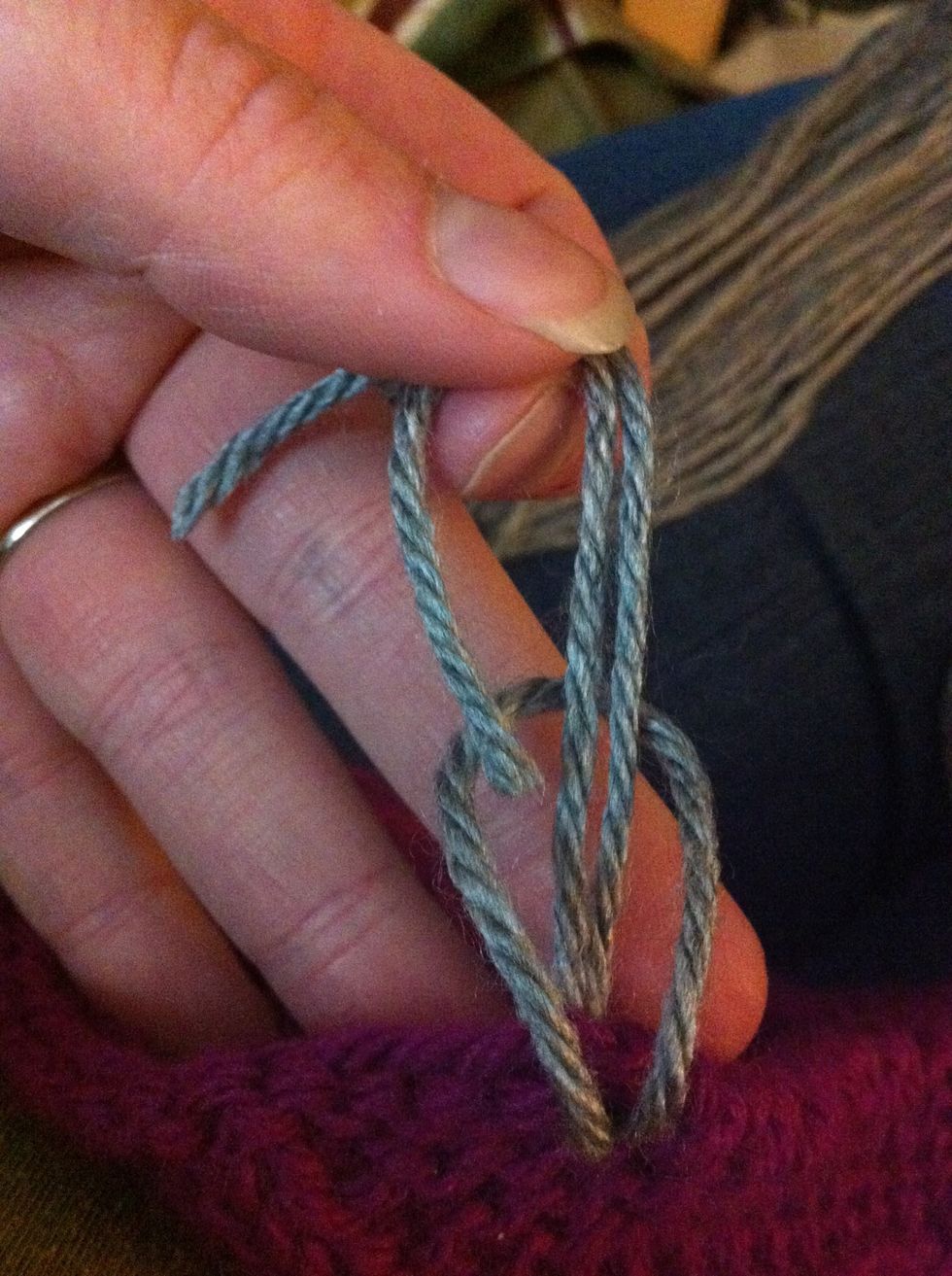 Pull it through enough so that you can put the ends through the loop.
And than pull but not to rough otherwise you'll stretch your item out.
Repeat all steps until you have completed adding your fringe. This scarf is my Long & Short Cable Keyhole scarf that I will be adding to my blog hopefully this weekend!
I am going to try & put up a guide by next weekend for one of my mug cozies. Let me know which you would like the pink chunky cable or green woven cable (if choosen will redo in lighter color).
Yarn
Dvd Case or cardboard length
you want fringe to be
Scissors
Crochet hook
Something to add fringe to
Maureen Uebelhoer
Army wife who loves to cook, sew, crochet, knit, make jewelry and whatever else I can do to get myself into trouble with. Follow me on instagram: m_j511