How to add custom vibrations to your contacts.
Add Custom Vibrations to Your Contacts.
1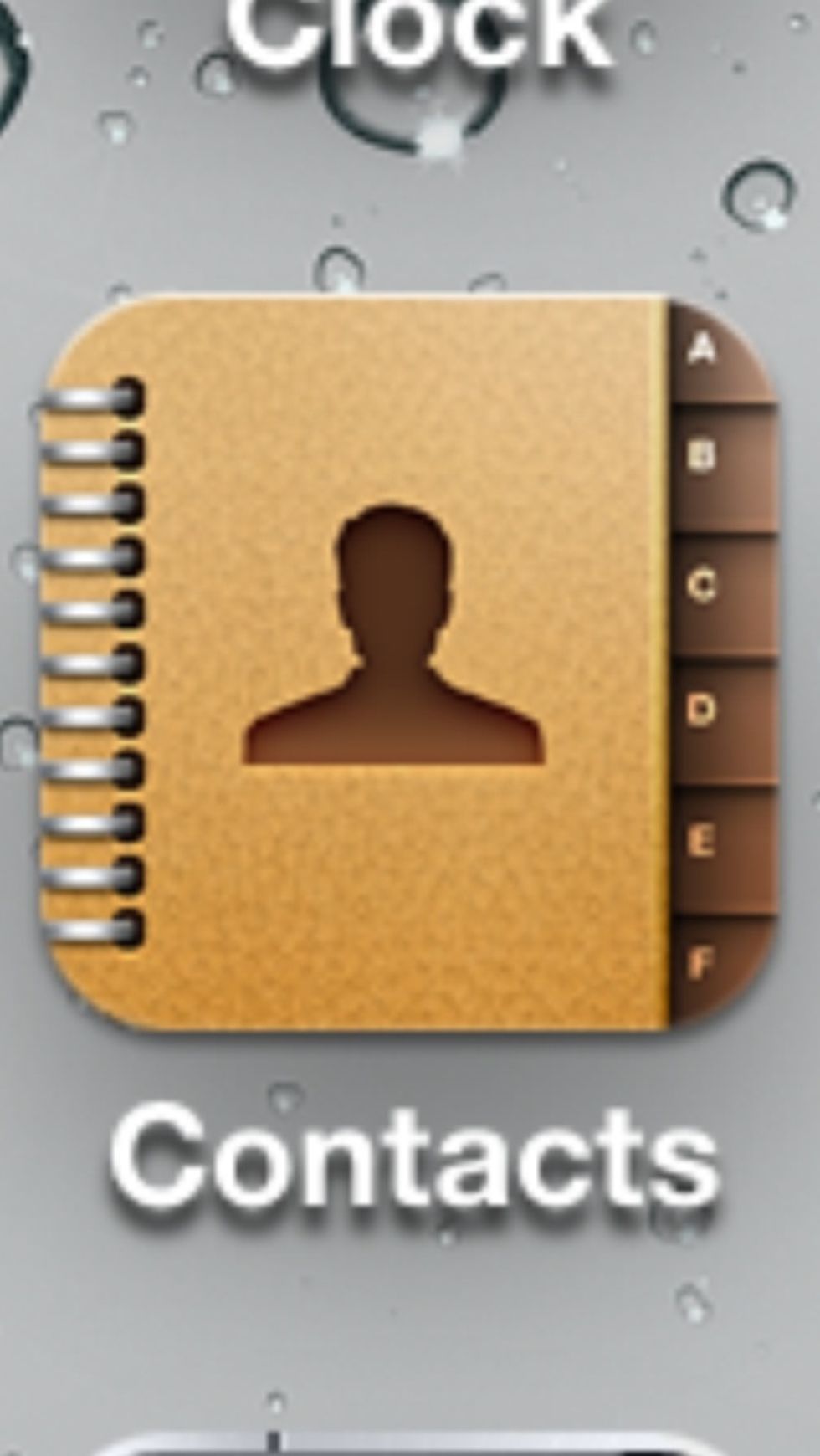 Click on Contacts.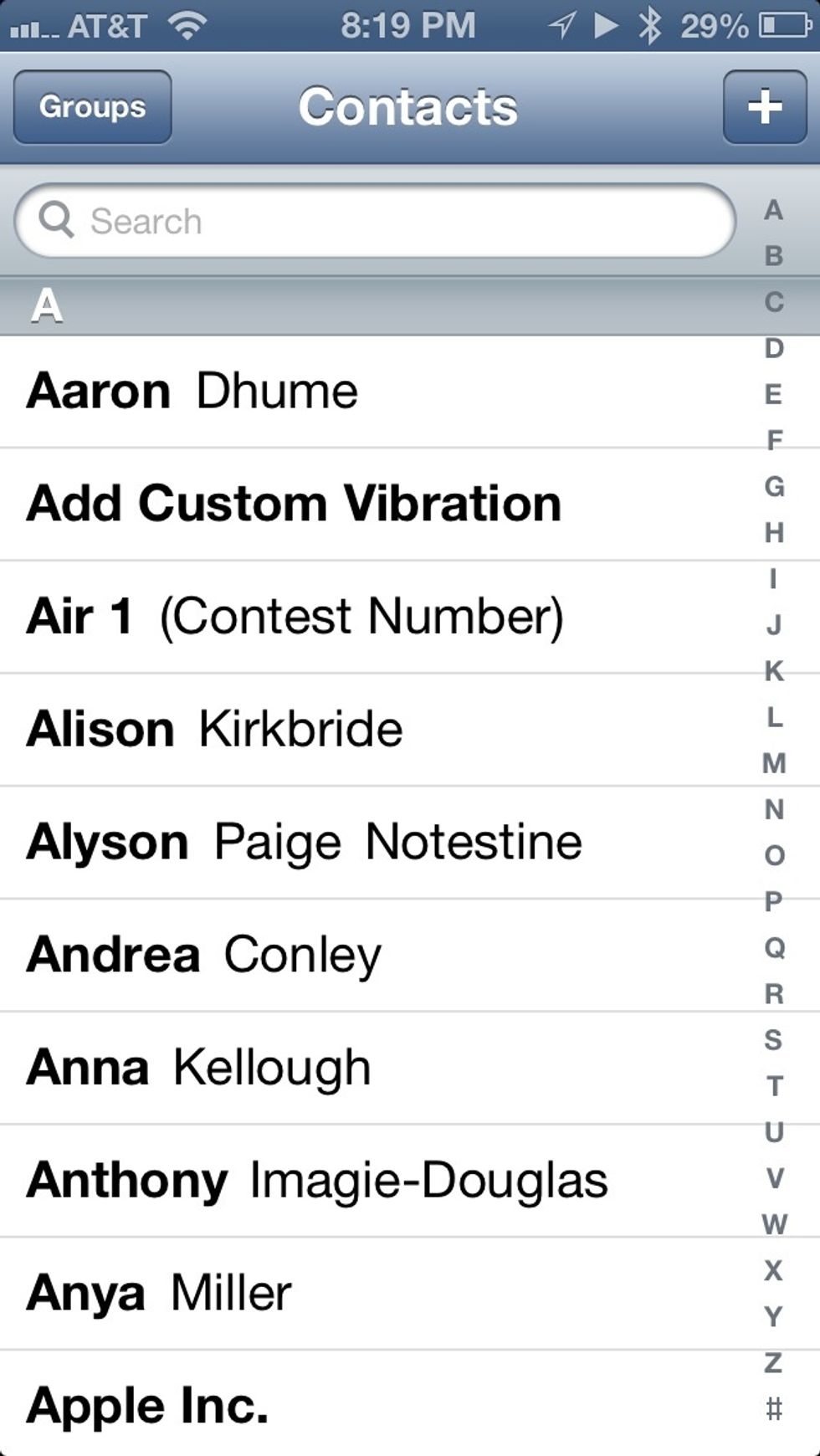 Select the contact that you want to add the custom vibration to (I chose Add Custom Vibration for this demonstration)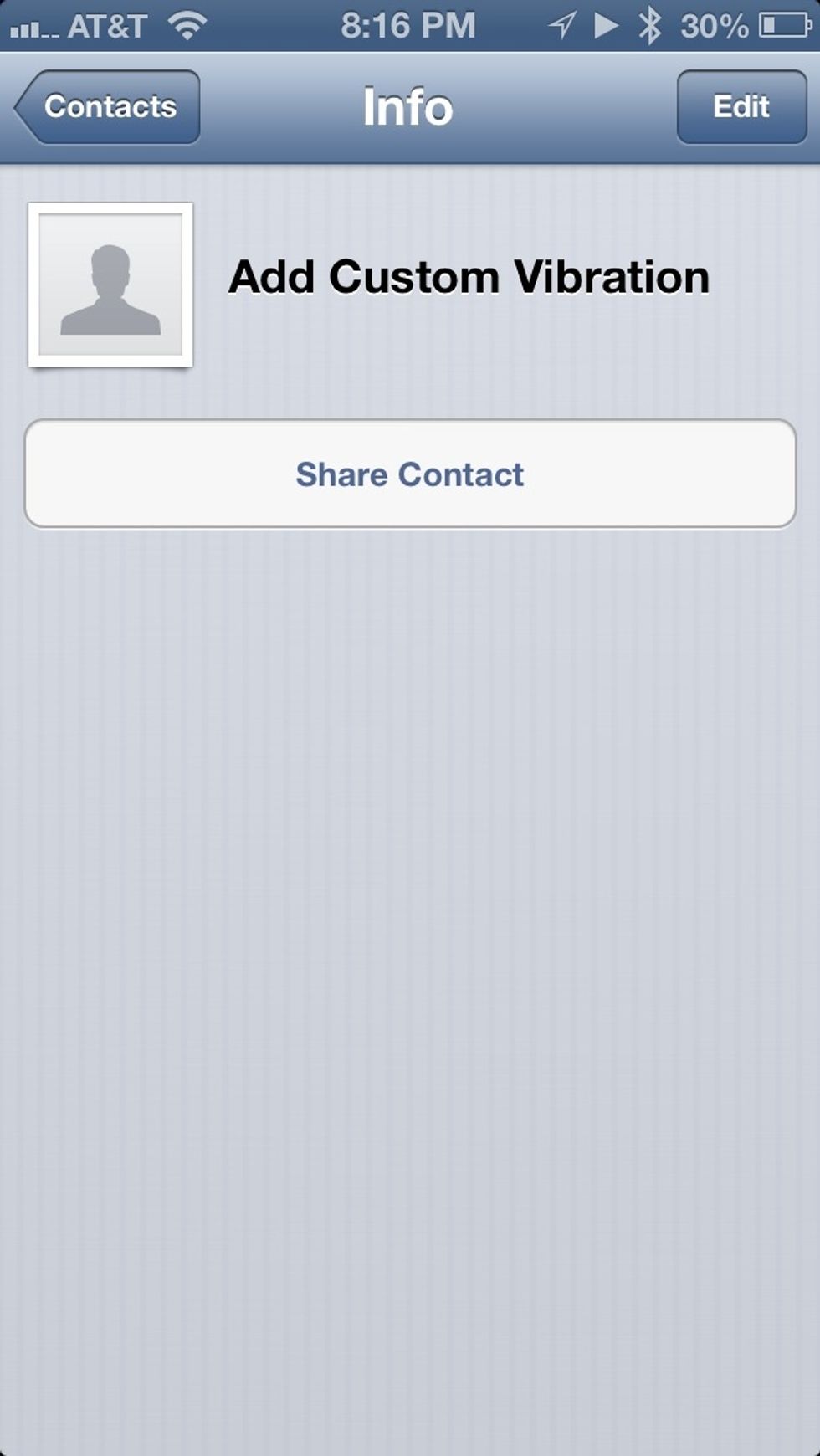 Click on Edit in the top right corner. (Click on image to enlarge)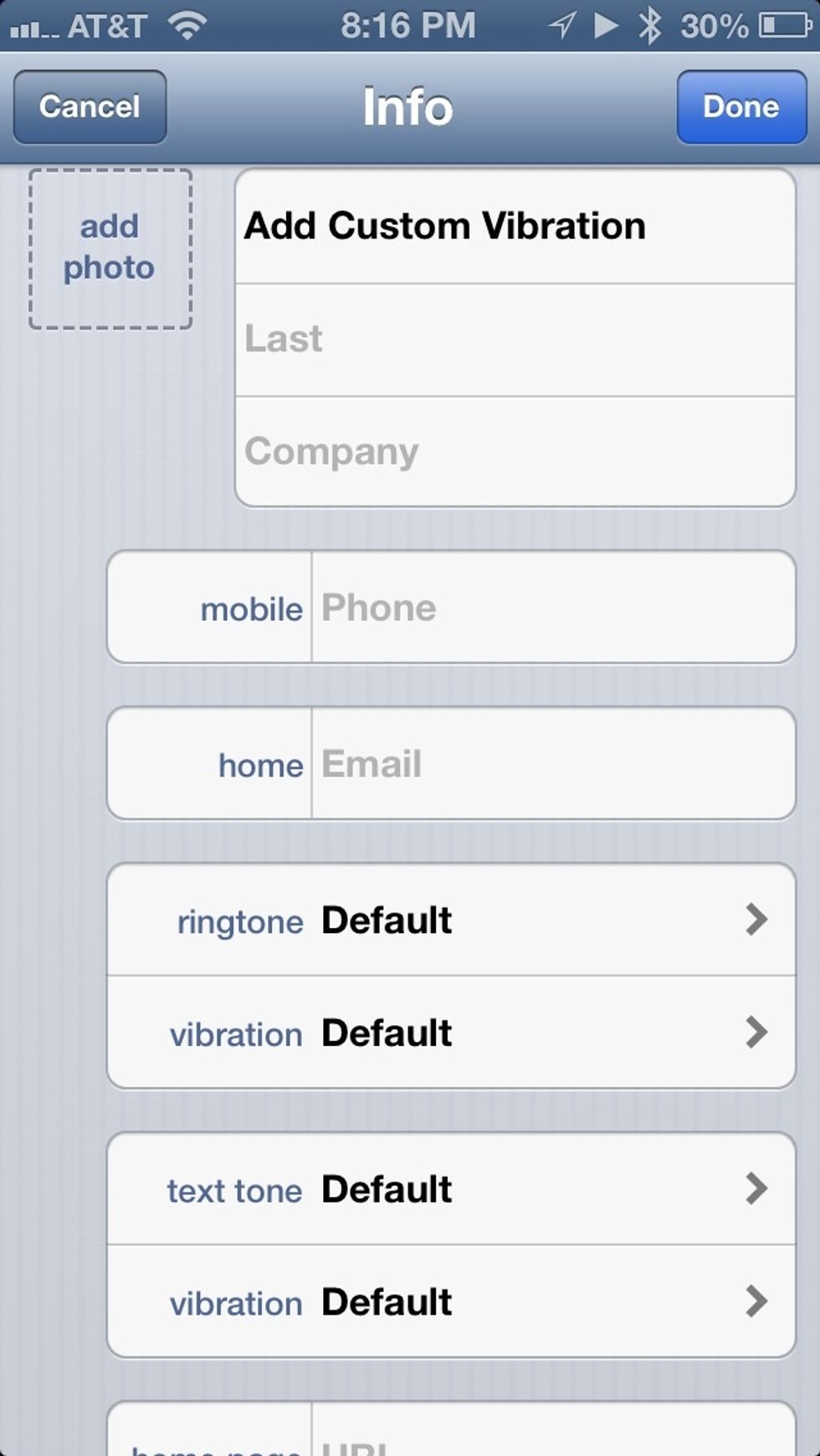 Click on vibration.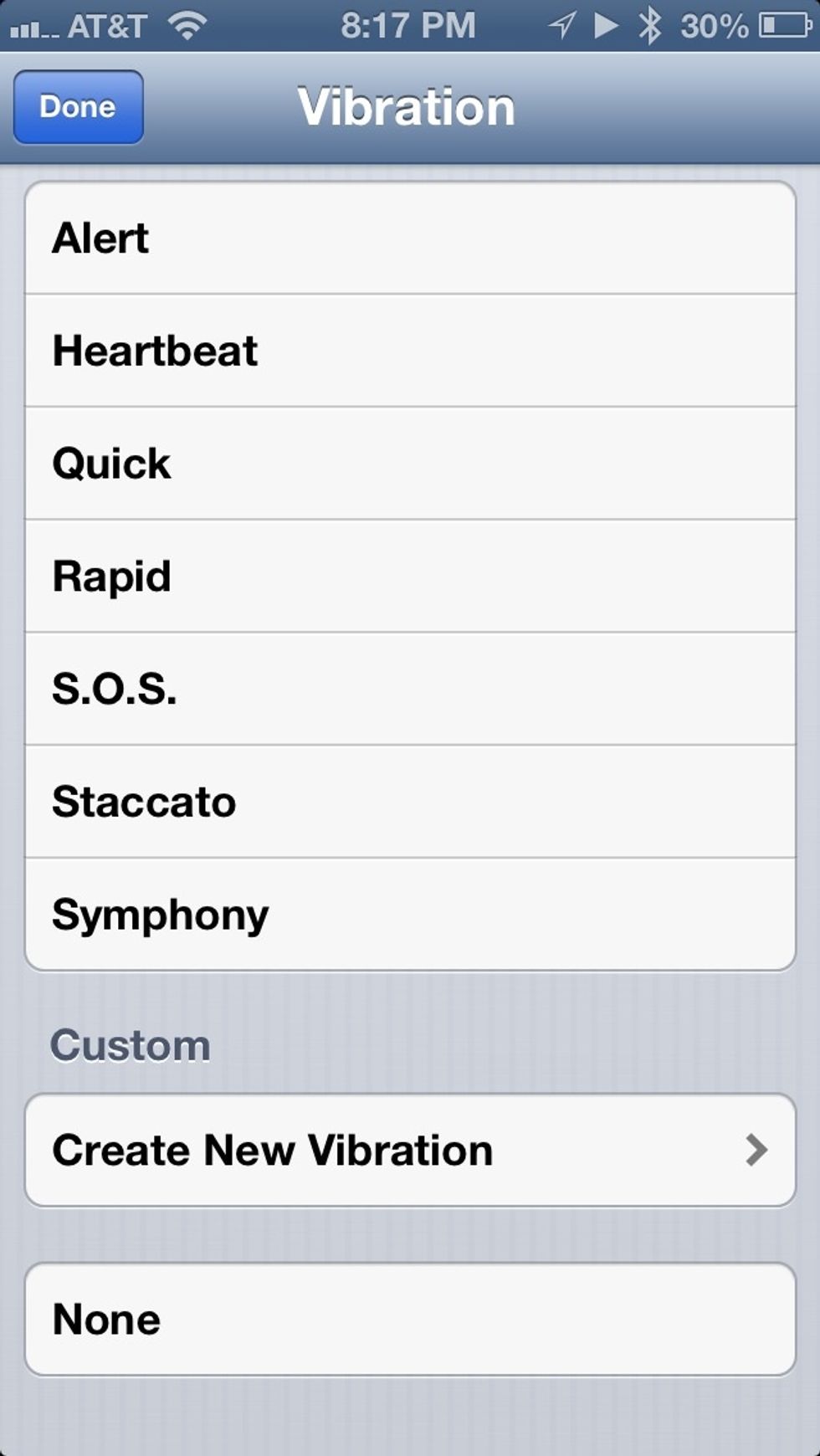 Scroll down and click on Create New Vibration.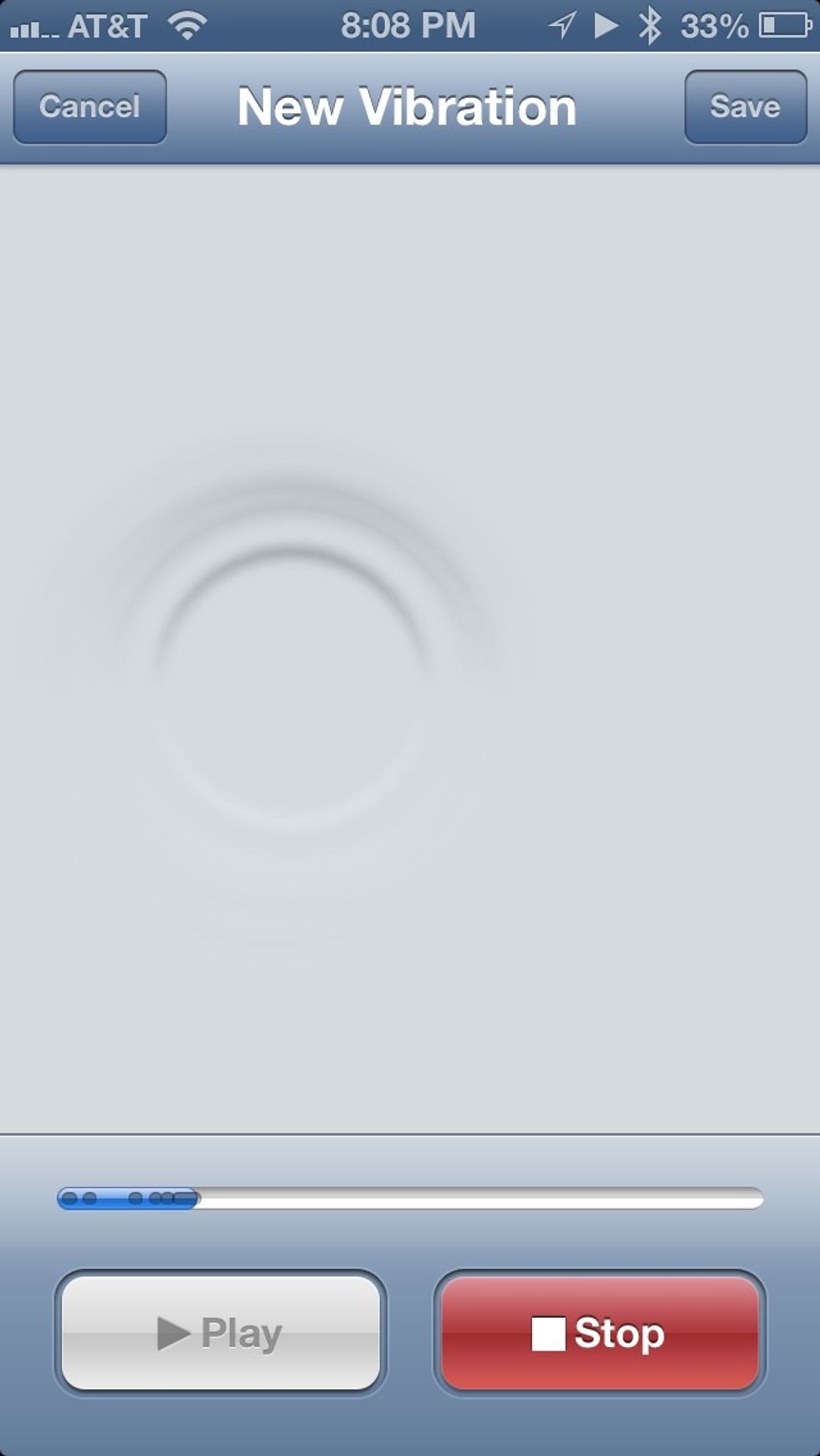 Start creating your vibration by pushing down on the screen and lifting your finger off the screen. (Click image to enlarge)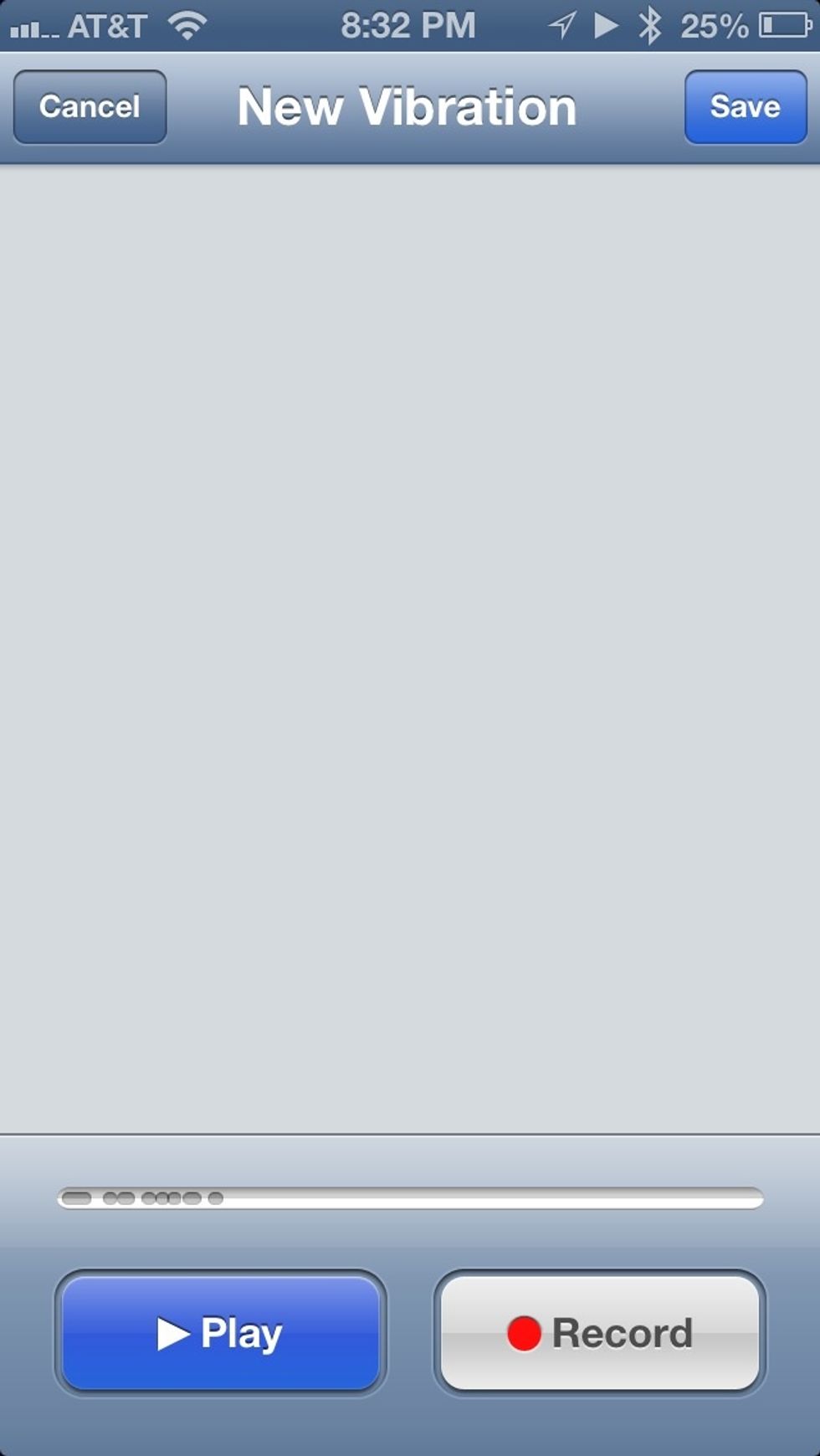 When you're finished, click stop. If you like it, click Save in the top right corner. If not, click Record and start over. (Click image to enlarge)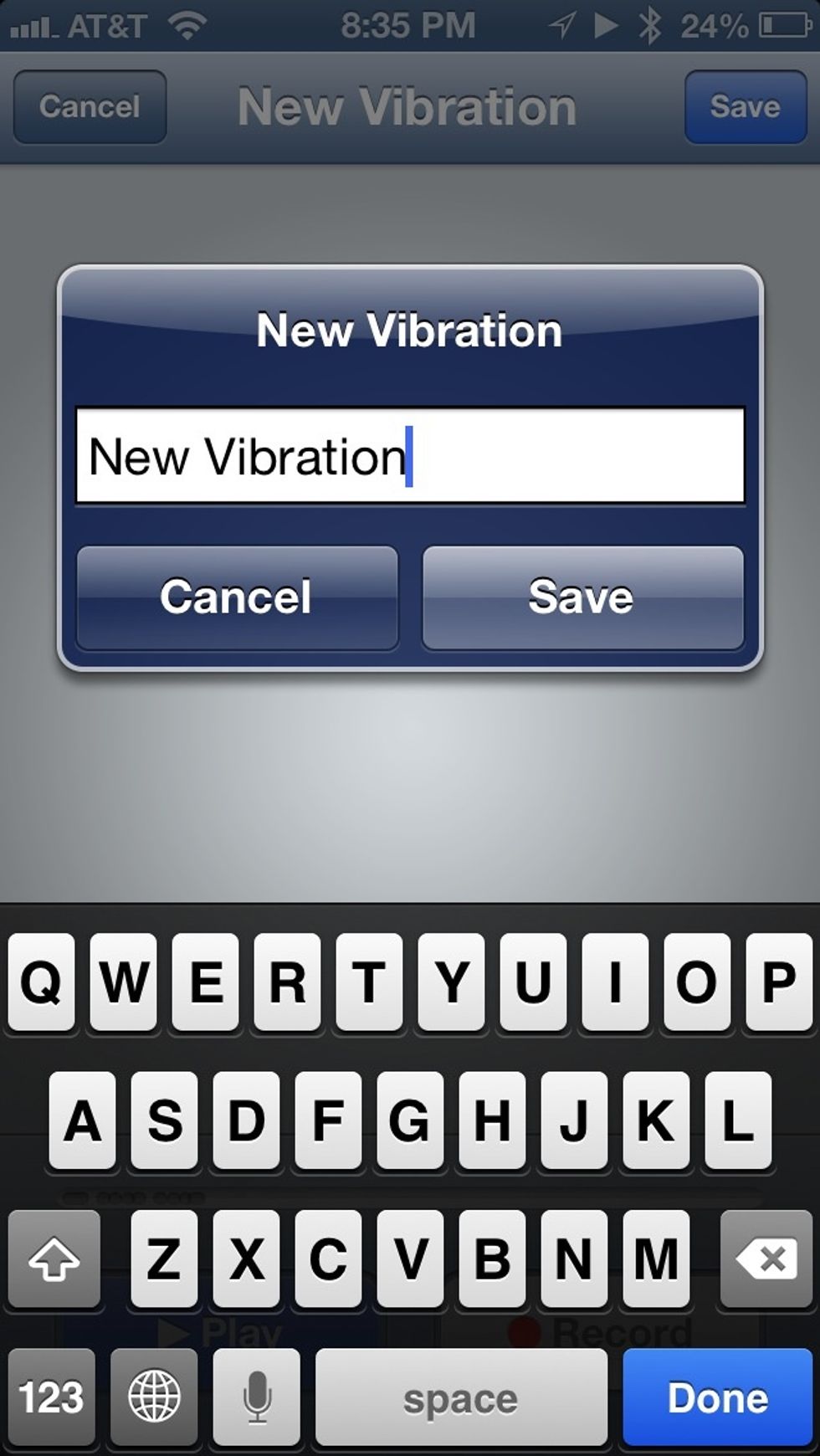 Once you click Save, you will be prompted to name your vibration. You can name it anything you like. Click Save when you are happy with the name.
Now your custom vibration is in the list of vibrations. Make sure it is selected and then click Done in the top left corner. You're done!
The creator of this guide has not included tools