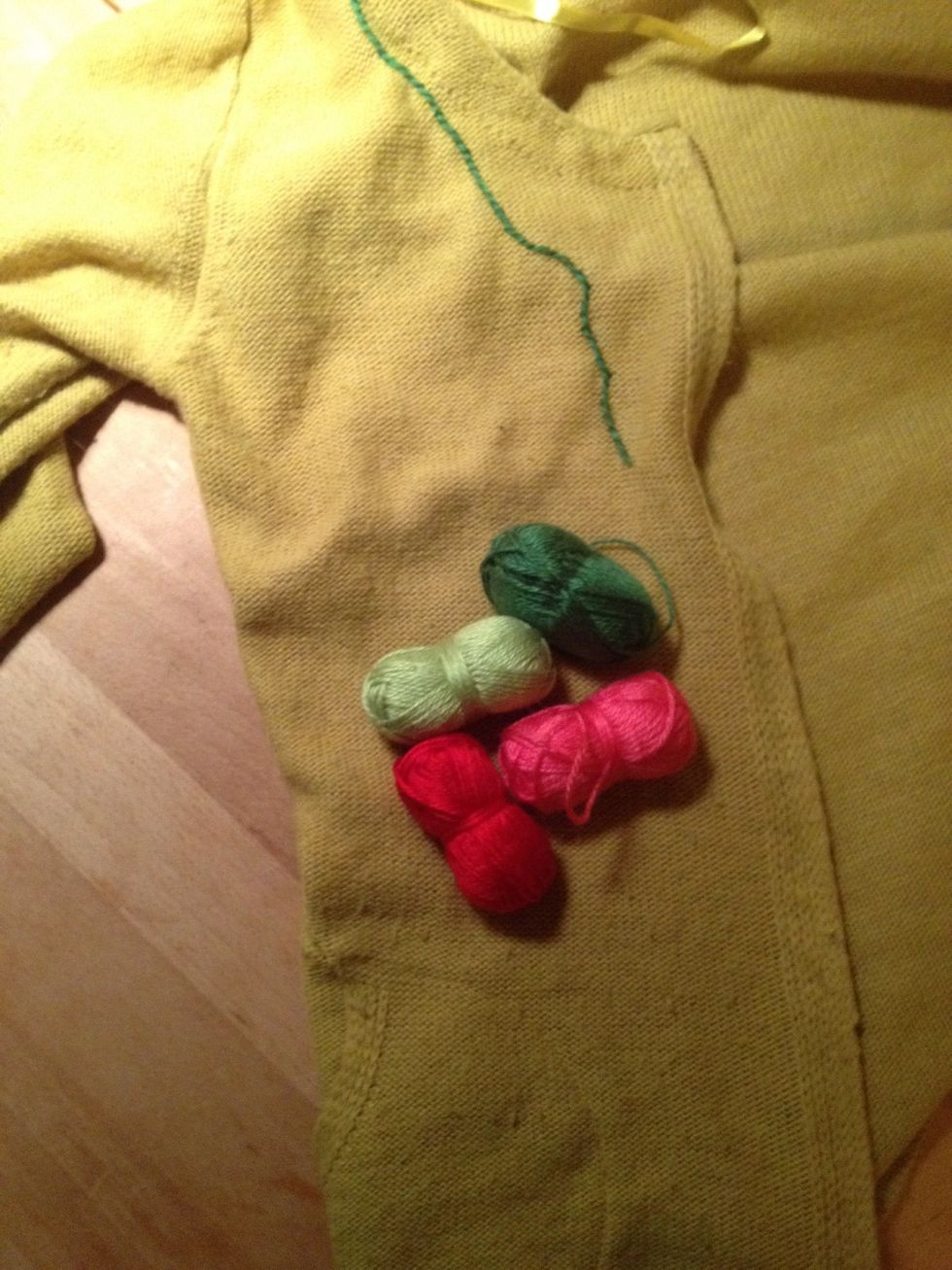 I've just started embroidering, and I needed an easy beginner project. This old lime green friend is going to be my first attempt.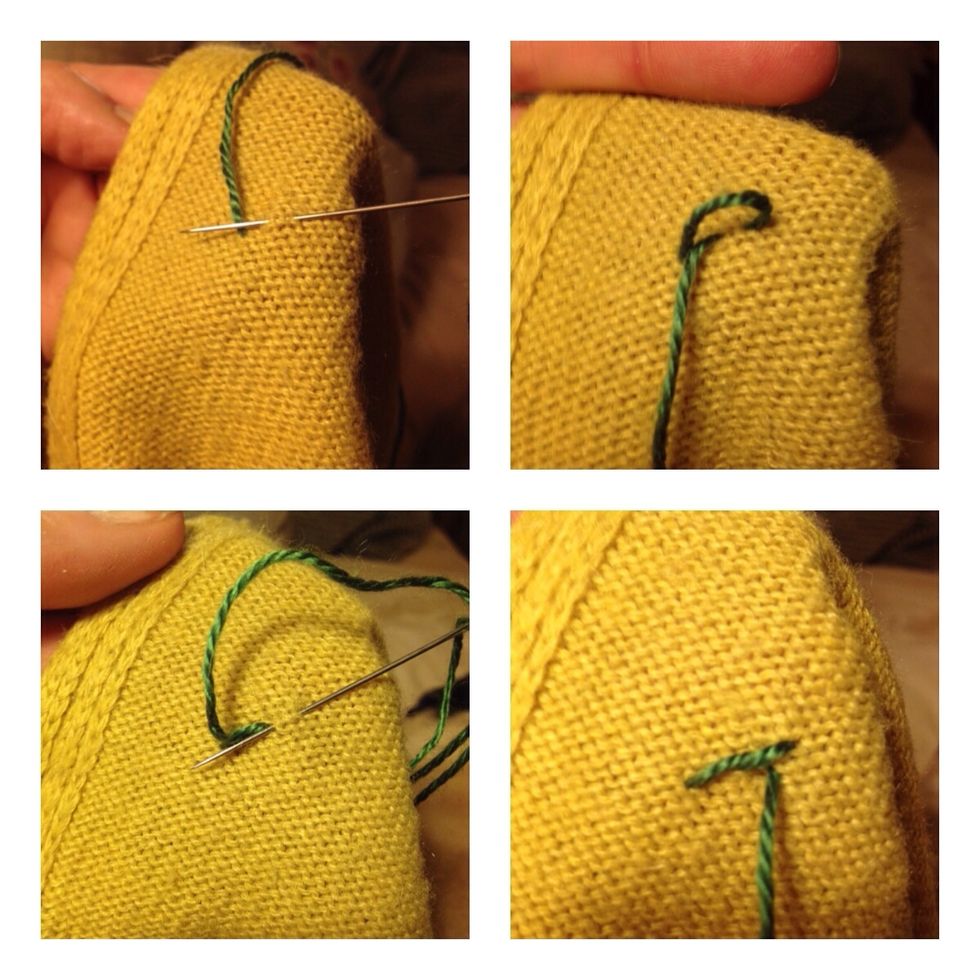 I wanted a flower motive, so I started by making a long line of stem stitches. This is how to make them.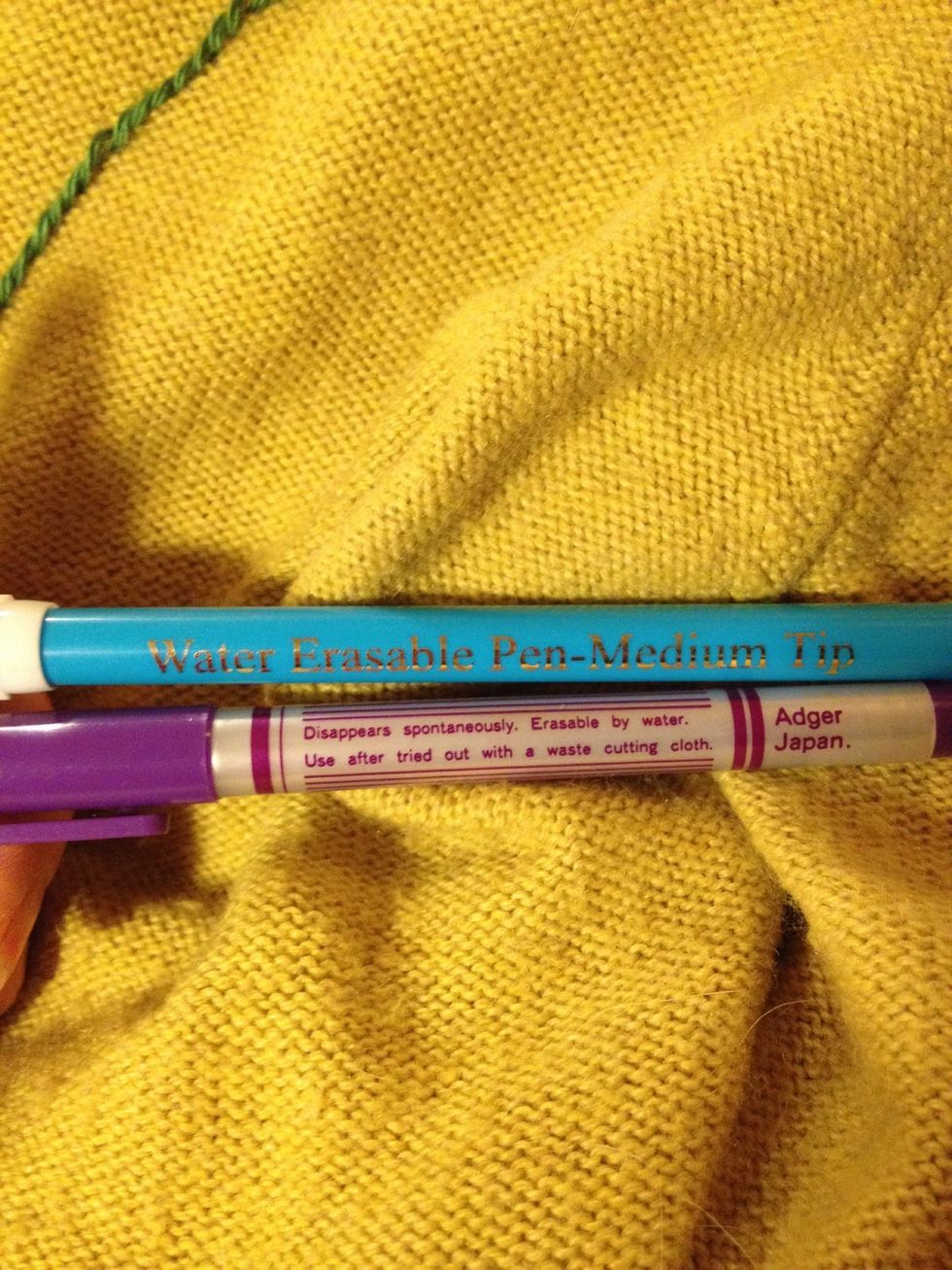 After making the stem for my flowers, I wanted to mark, where to place the flowers. I used the water erasable pen. The other pen simply disappeared before I was done embroidering.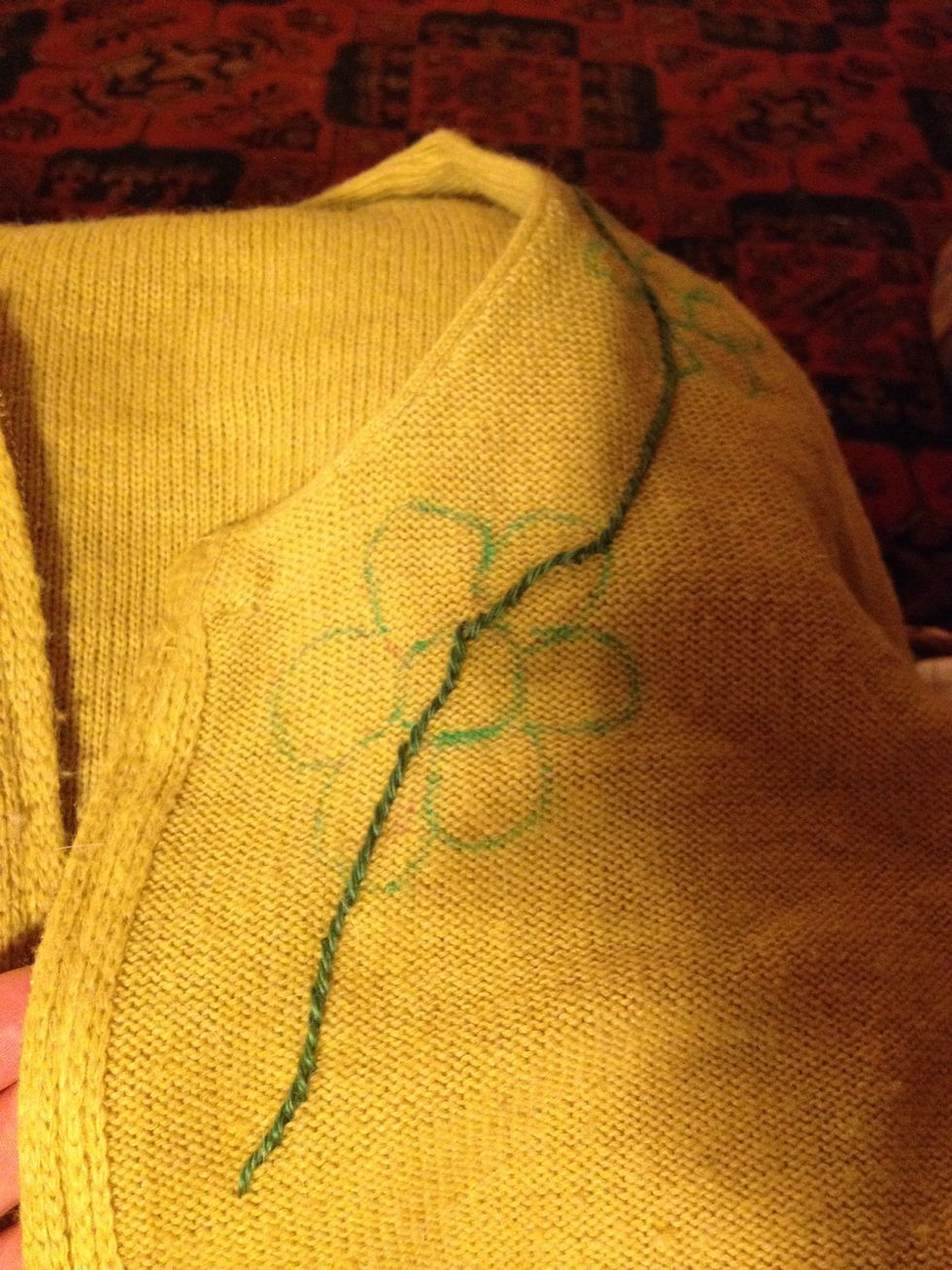 Next time, I'll do the flowers first.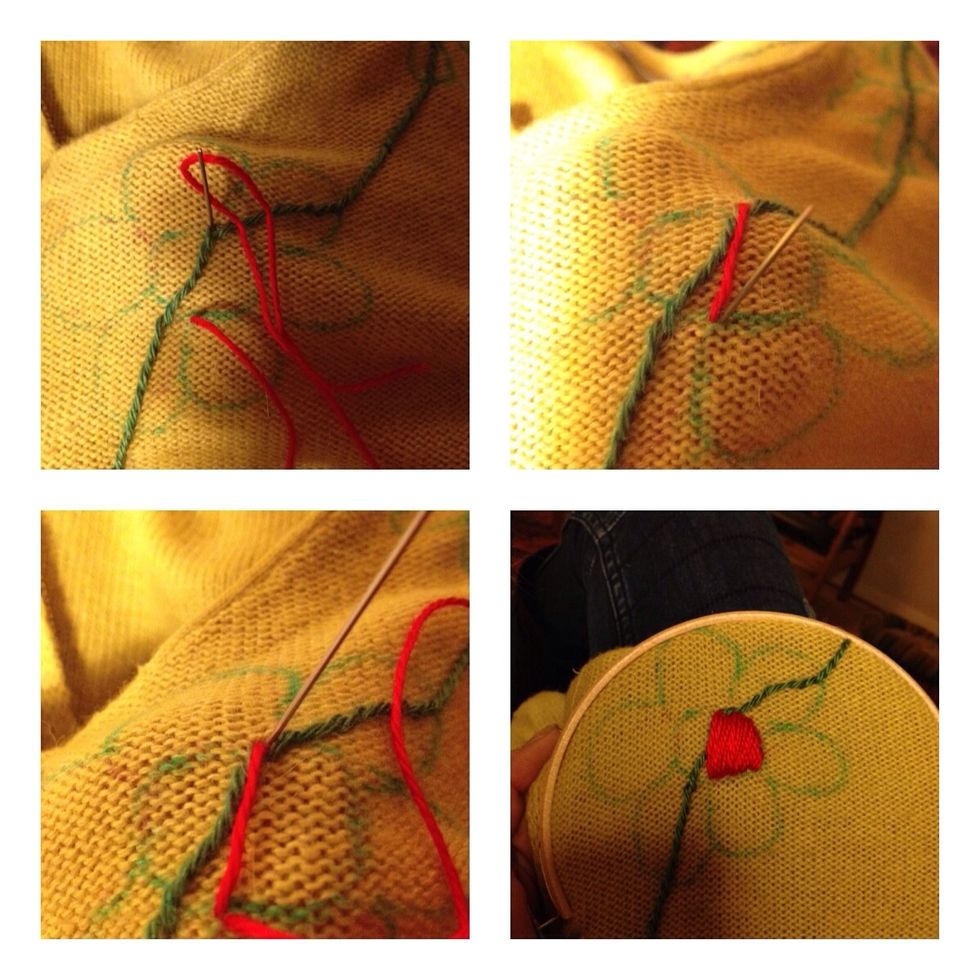 Satin stitch. I found that a embroidery hoop made it easier. Place the screw so, your yarn don't get caught on it.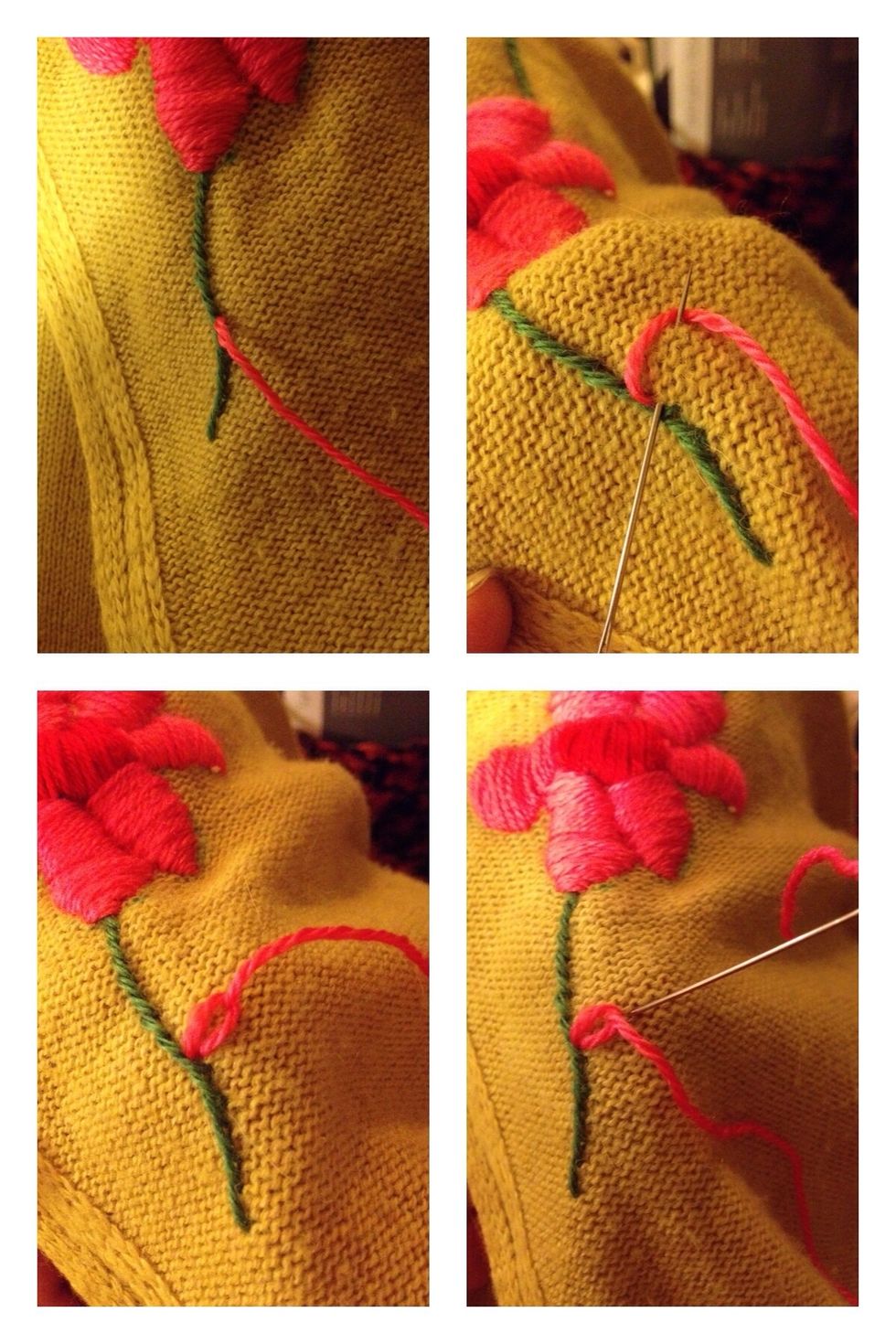 Lazy daisy stitch.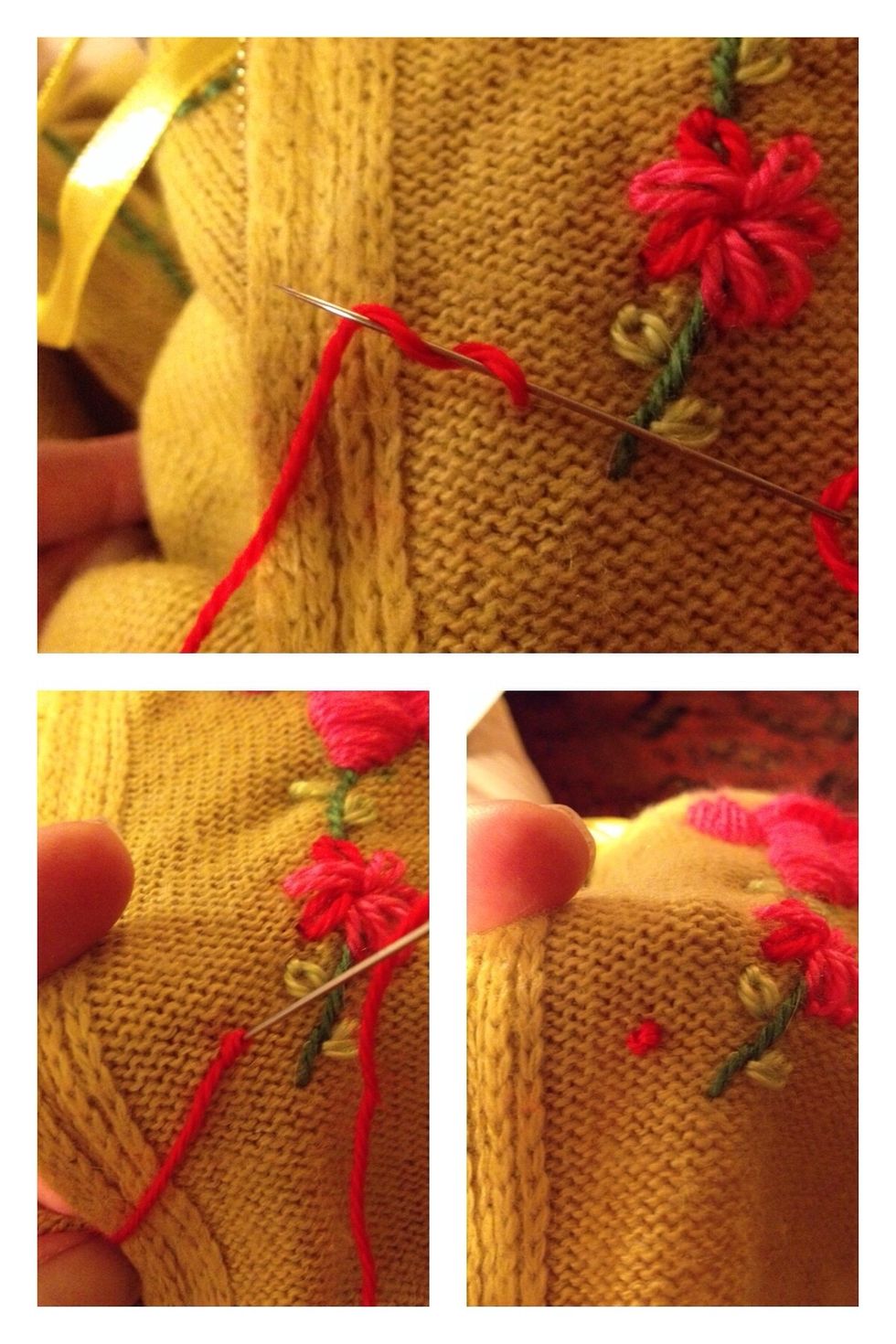 French knot.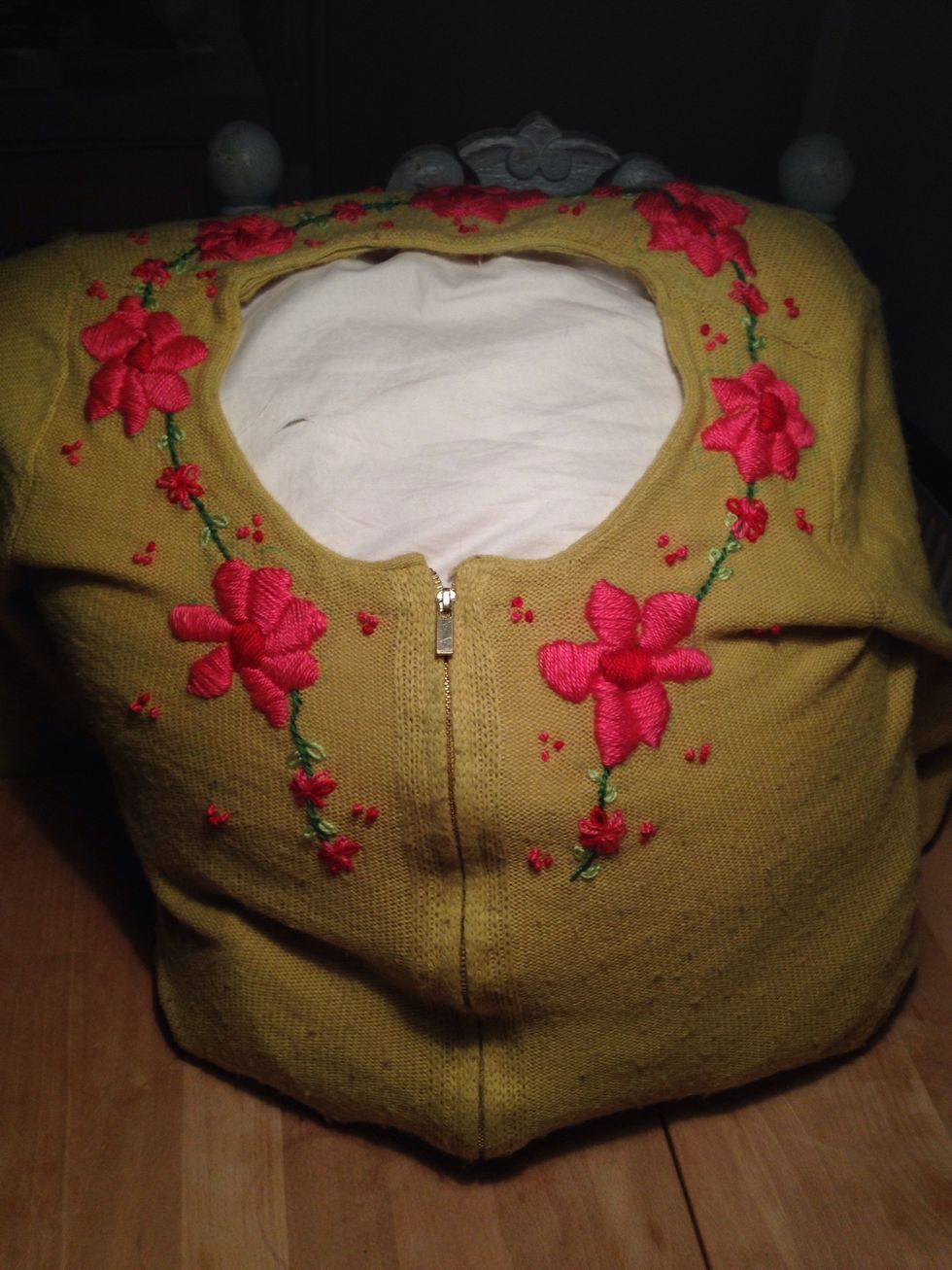 My very first embroidery attempt. The flowers looks like a blindfolded 3 year old made them, but it was great fun making this, and great practice. My husband is currently hiding all his sweaters. 😄
Old cardigan
Bright coloured yarn
Embroidery hoop
Embroidery needle
Water resolvable marker.