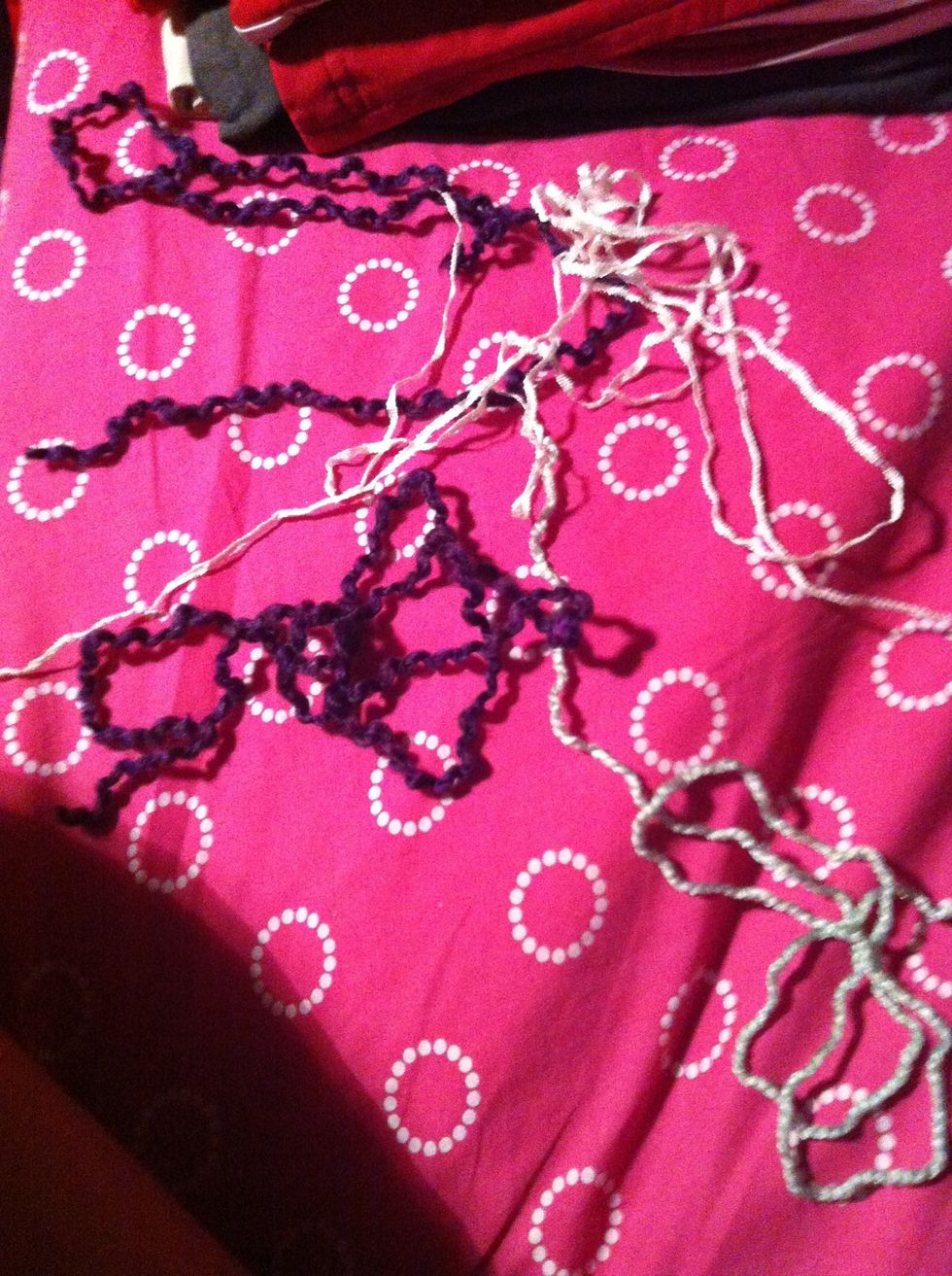 Gather your yarn. You can use ribbon but I like yarn because it is softer.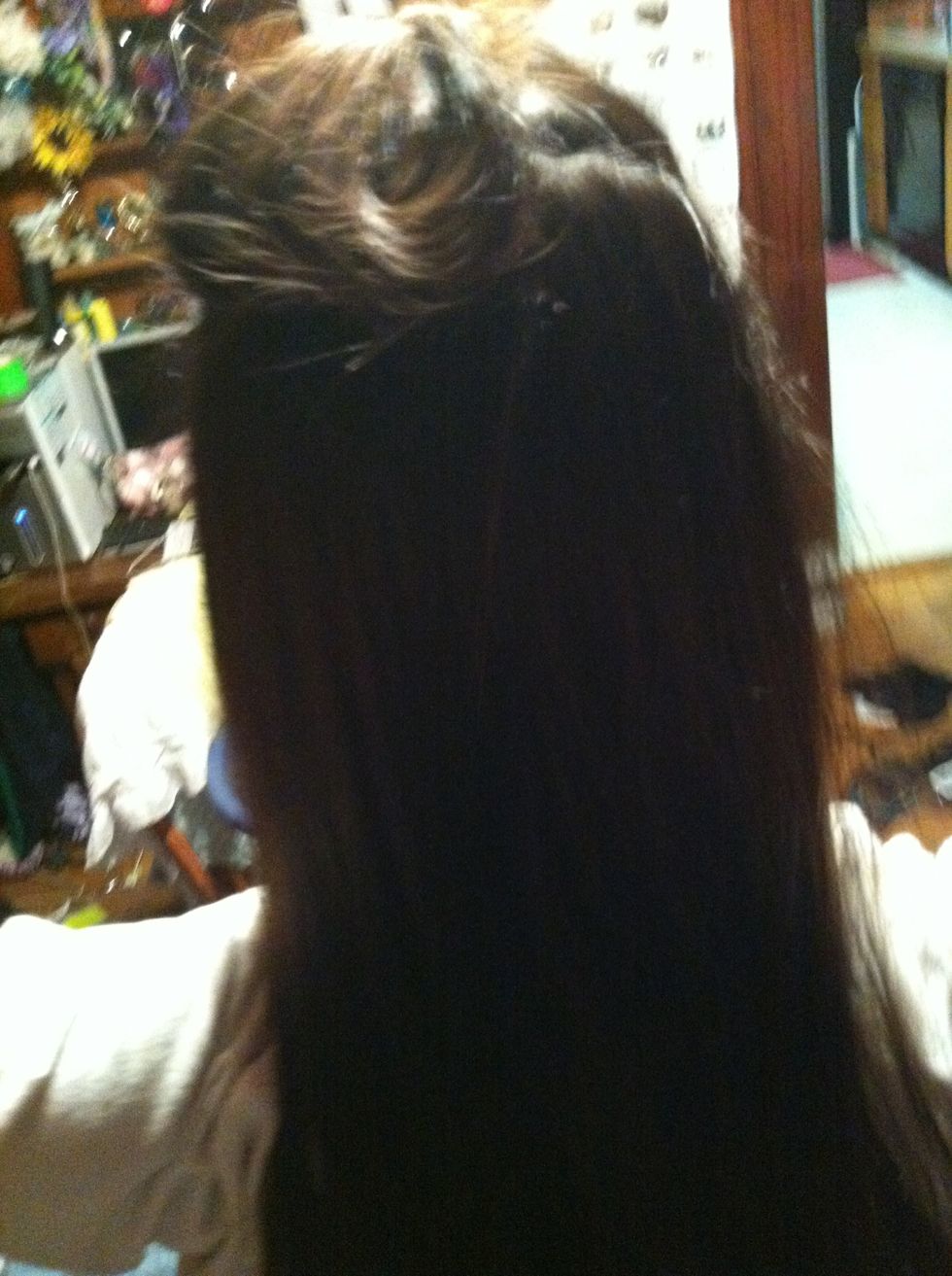 Put the top layer of your hair up (as if you were going to tease it) This will hide where you put in the yarn.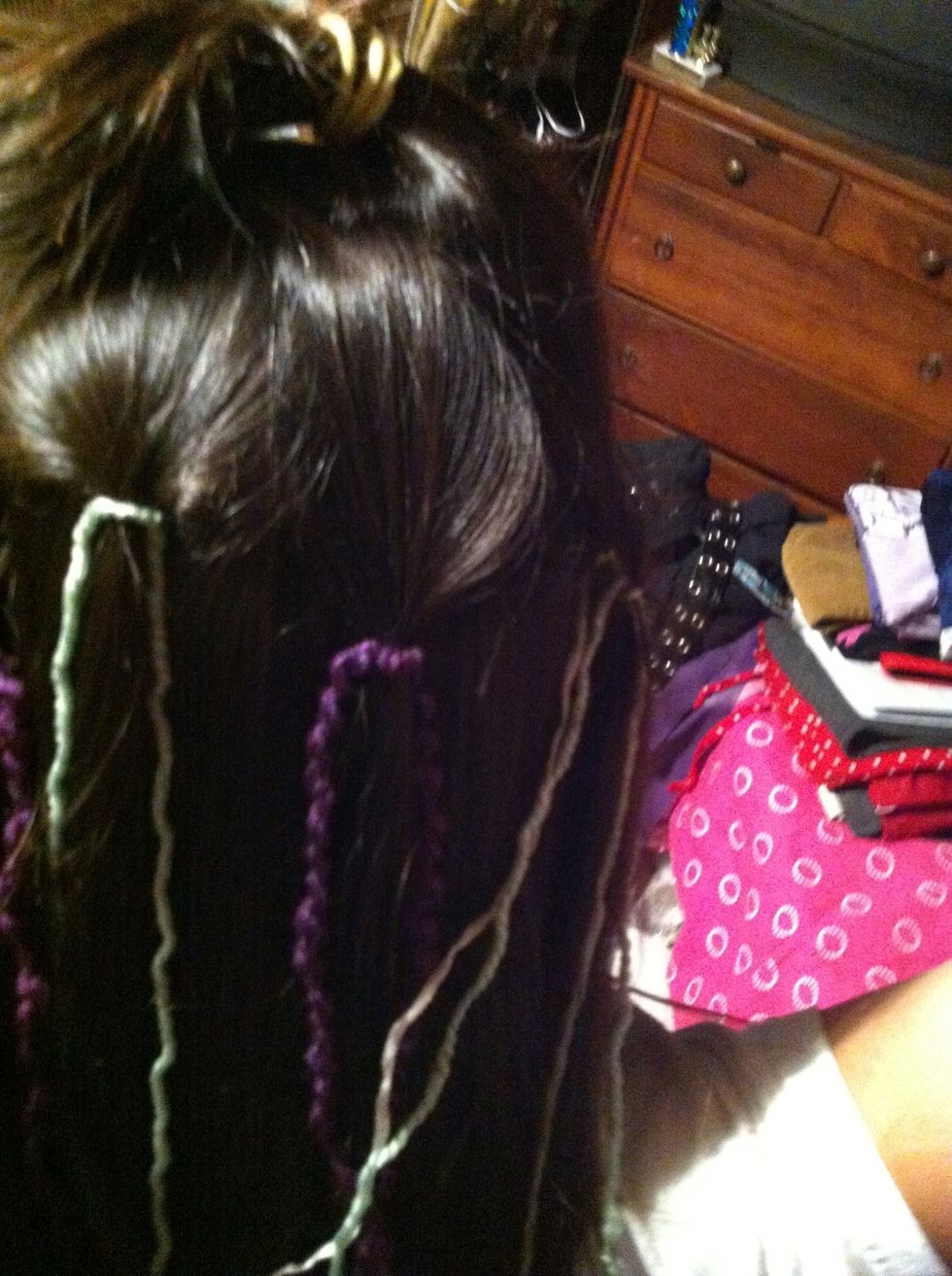 To the yarn onto different (small) sections of your hair.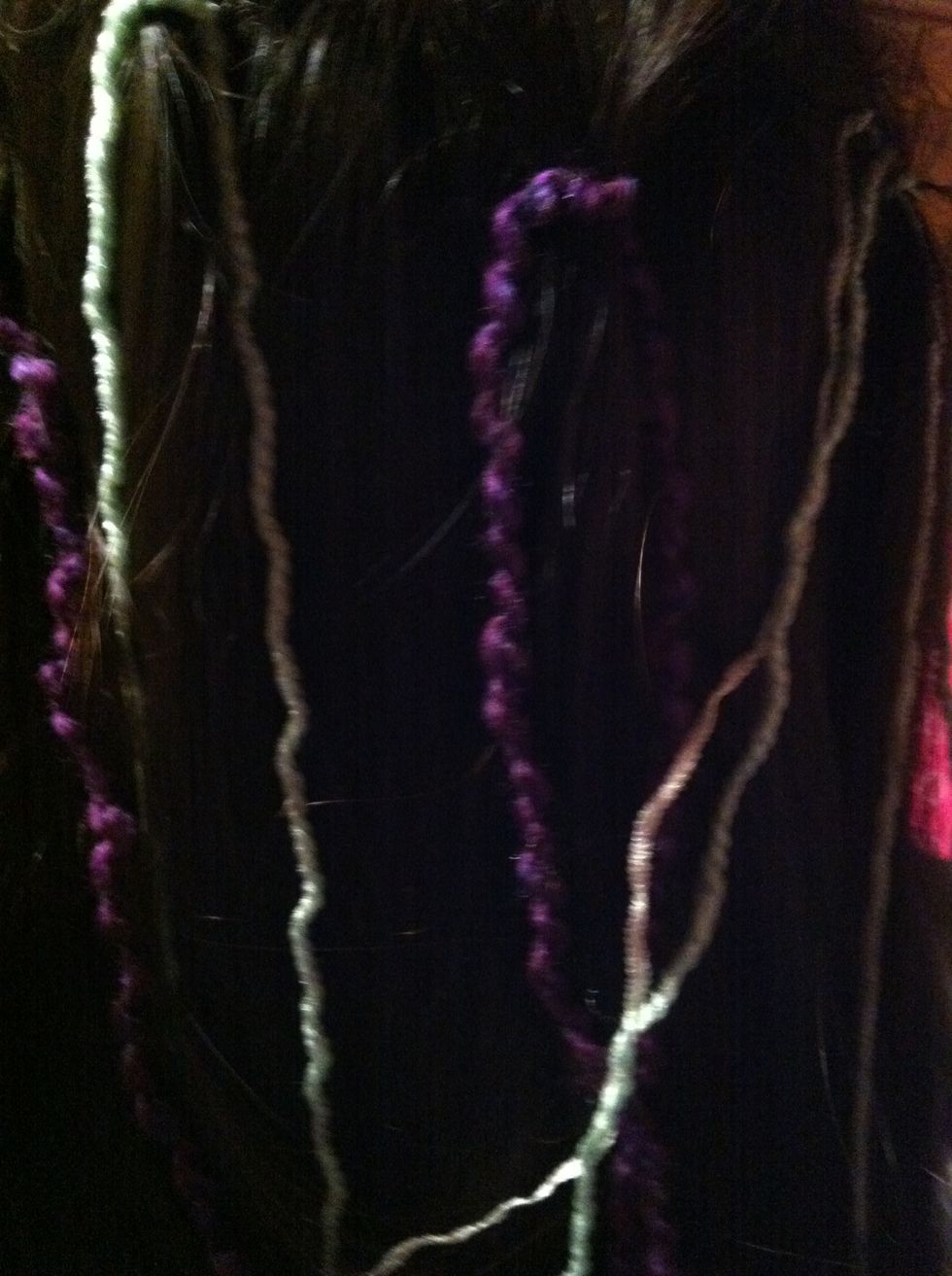 It should look something like this. Sorry my yarn isn't bright... I used all of it to make a tapestry for art class. :/
Put your top layer of hair back down.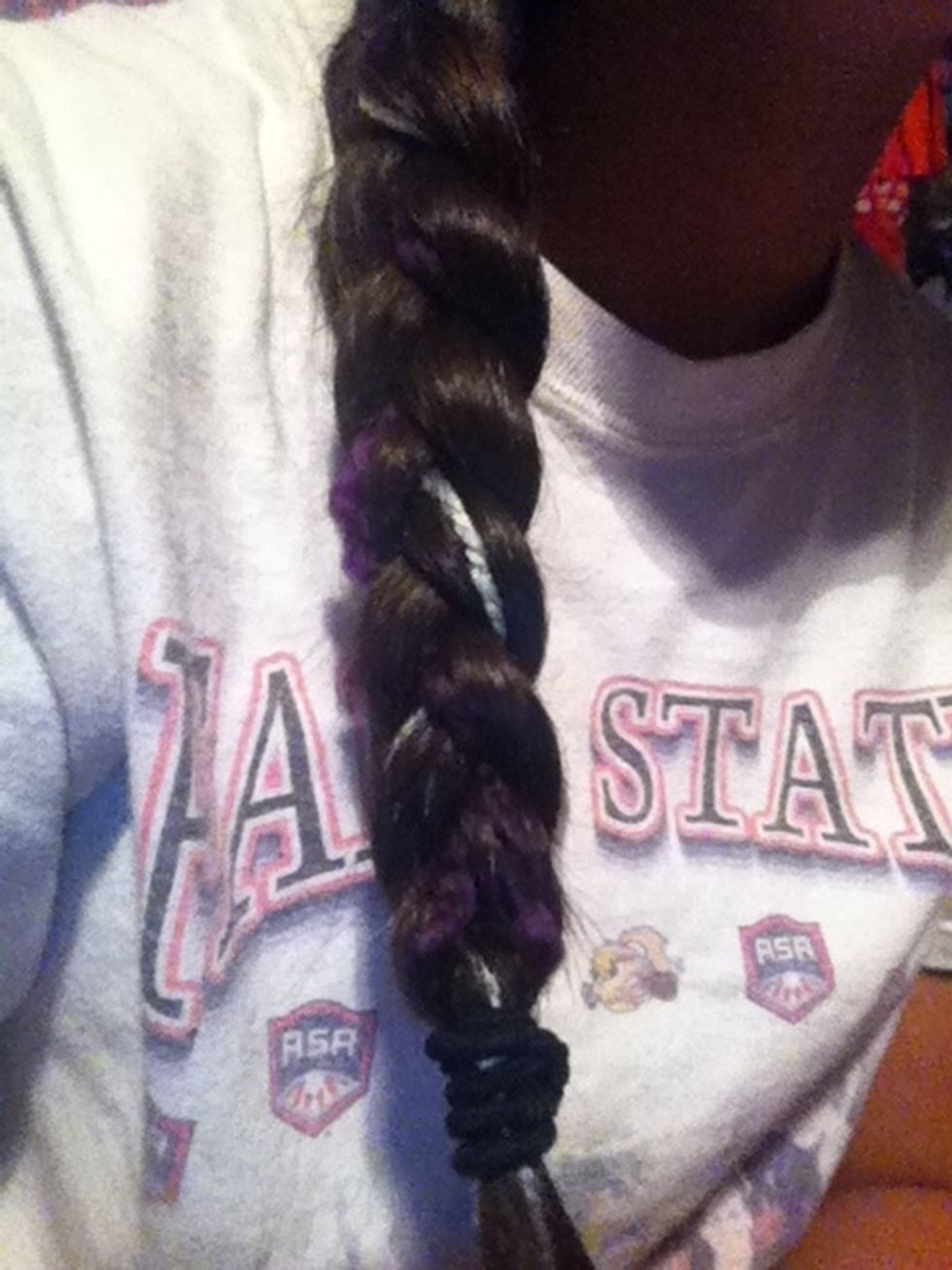 Now braid as regular! Fishtail braids tend to look better, but I'm in a hurry so just a normal braid will have to do.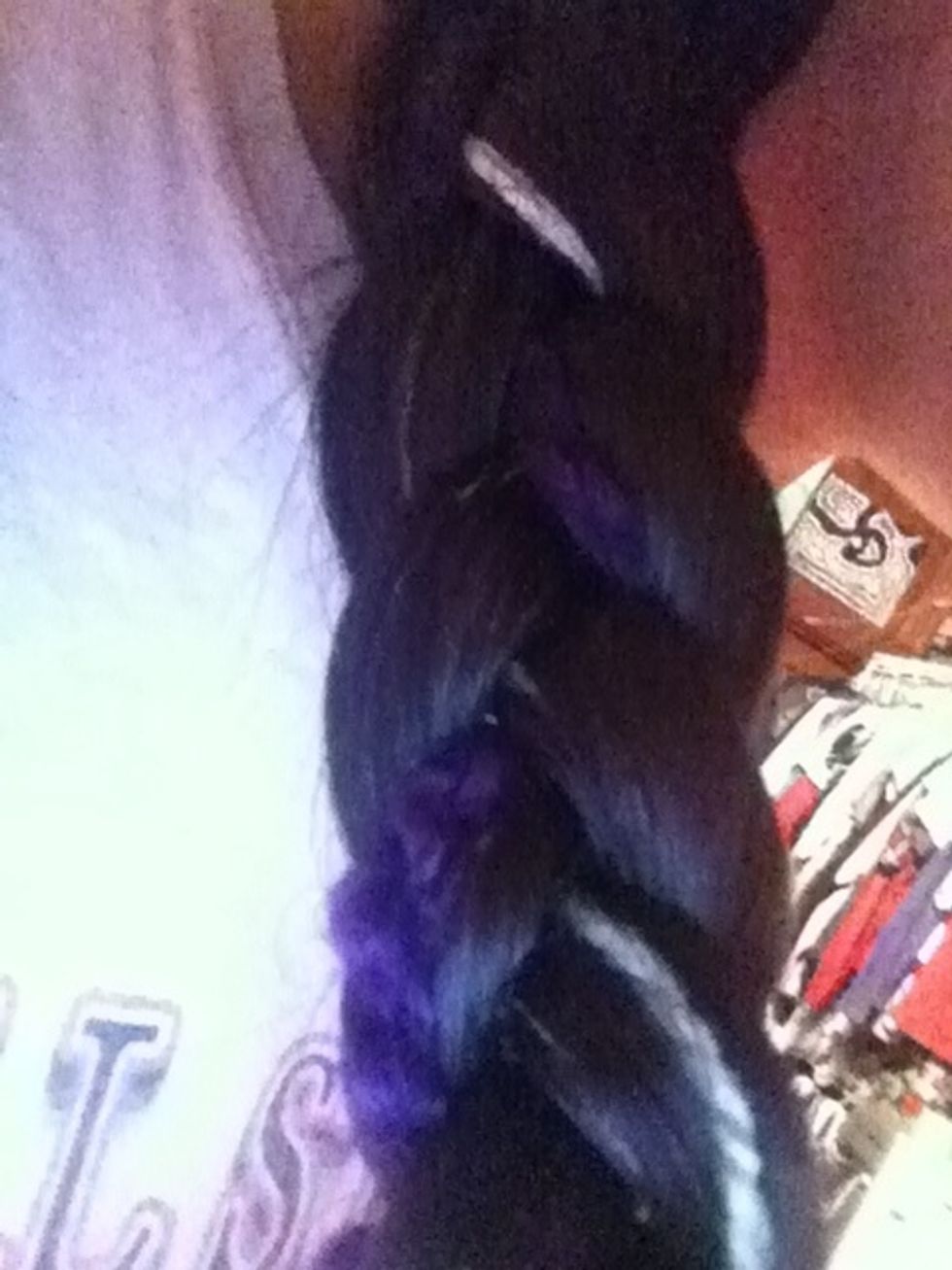 Up close. You can't really see the purple because my hair is so dark. But again... No bright yarn. :/ But I have a picture of a fishtail braid with bright yarn coming up! :D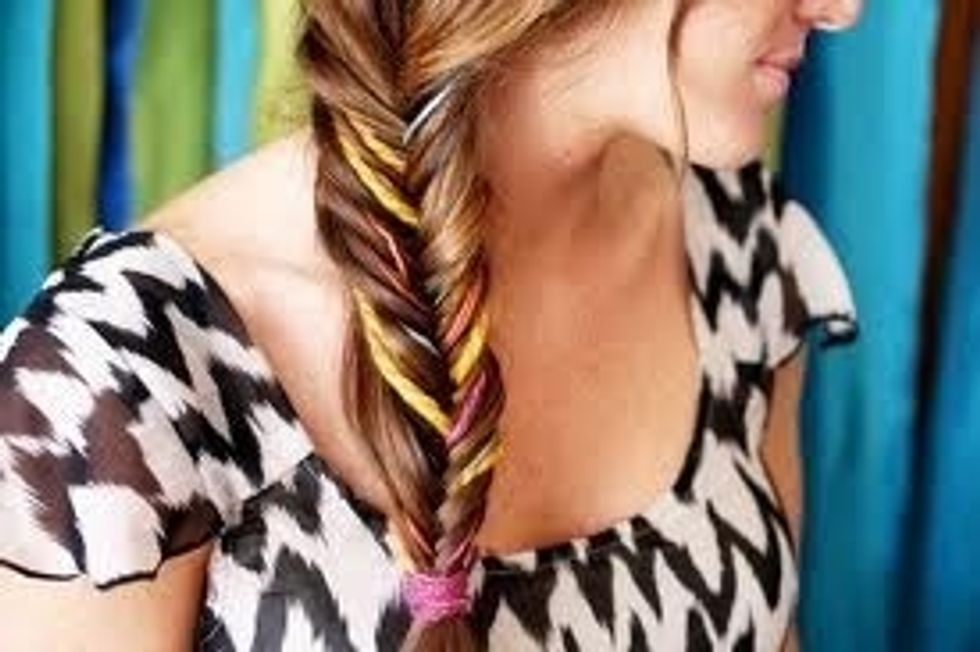 Fishtail with bright yarn! :) It looks really good & is SUPER easy to do!
For those of you who have a little extra time try braiding 3 different colors into one & then tying onto your hair. ;)
Taylor Butcher
I love to make new things out of what I already have! :) I also love running, other sports, dressing up & going out or dressing down & going outside. :)