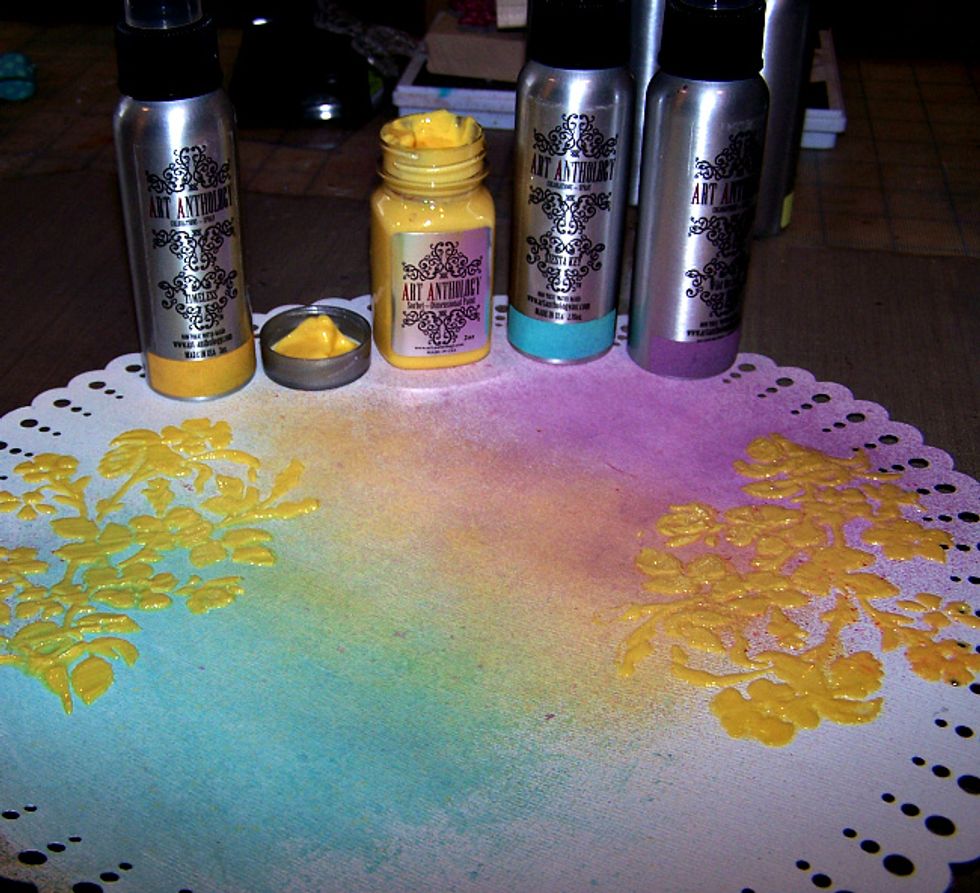 Spray background with Colorations of choice and add Stenciling with Sunshine Sorbets and stencil of choice.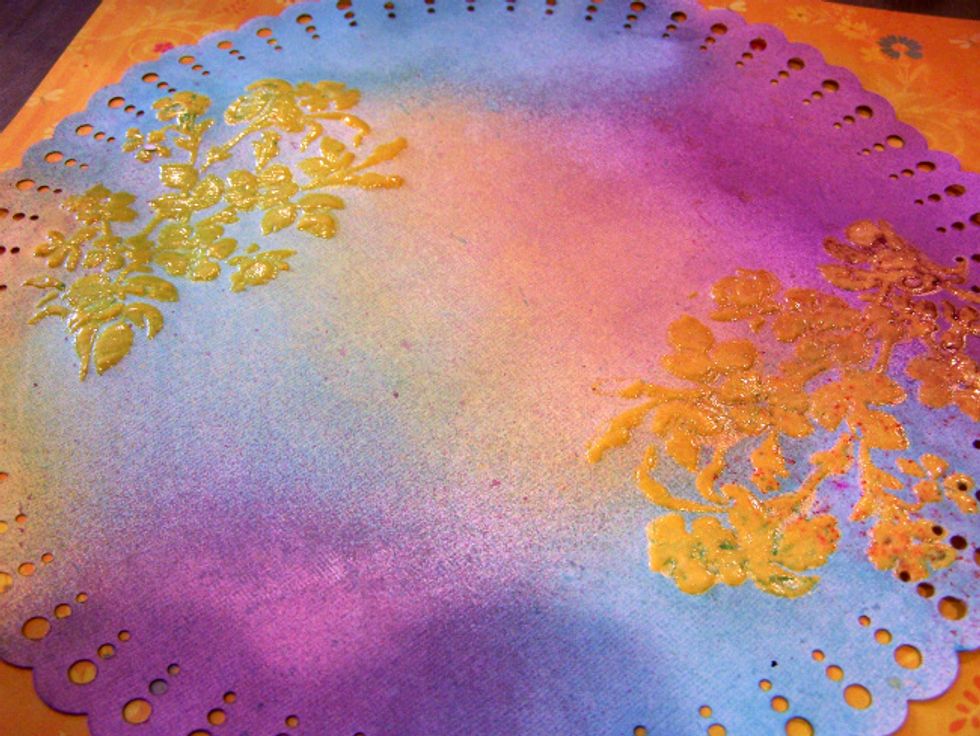 Finish spraying the background wiping off excess and blending colors with a paper towel.
Adhere to background paper. Add splatters using Colorations Peacock Feathers and Minx Radiance.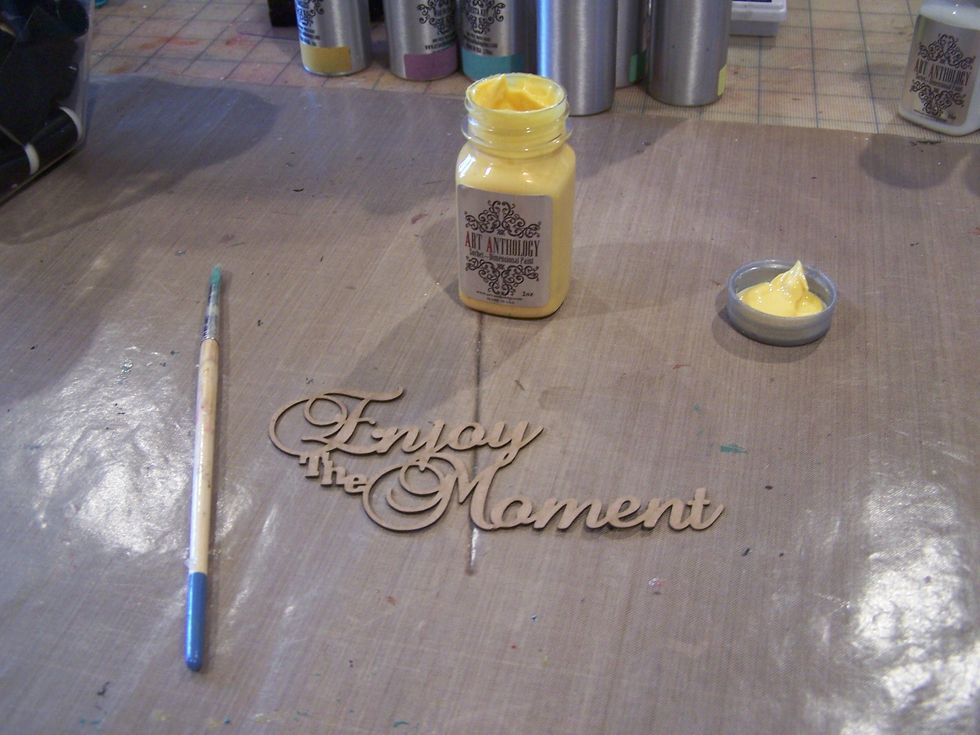 Paint Your chipboard words with Sorbet. I started off using Sunshine Sorbet and felt it didn't add enough of a contrast so I ended up using Viridian Sorbet.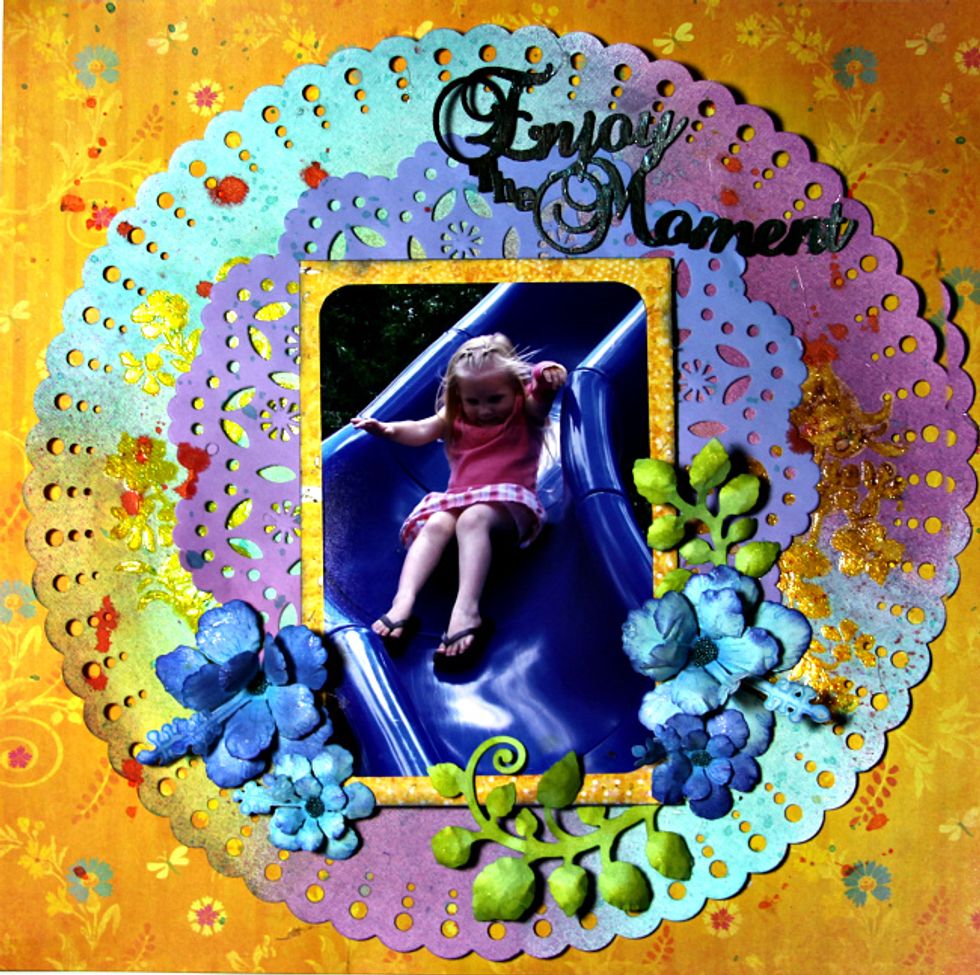 Finish up your layout by adding the photo, hand made flowers and chipboard title.
Art Anthology Sorbets
Art Anthology Colorations
Art Anthology Art Anthology Minx
Stencil of Choice
White punched card stock circle
Colored Doily
Handmade flowers
Art Anthology
Art Anthology is a manufacturer of dimensional mediums.\n\nCome chat with us in our Facebook Group: Art Anthology Adventures in Art