How to add bold & italics font to iphone emails.
Always wanted to spice up your email, by adding ,Bold, italic and Underline fonts. I"ll show you how in this short guide.
1059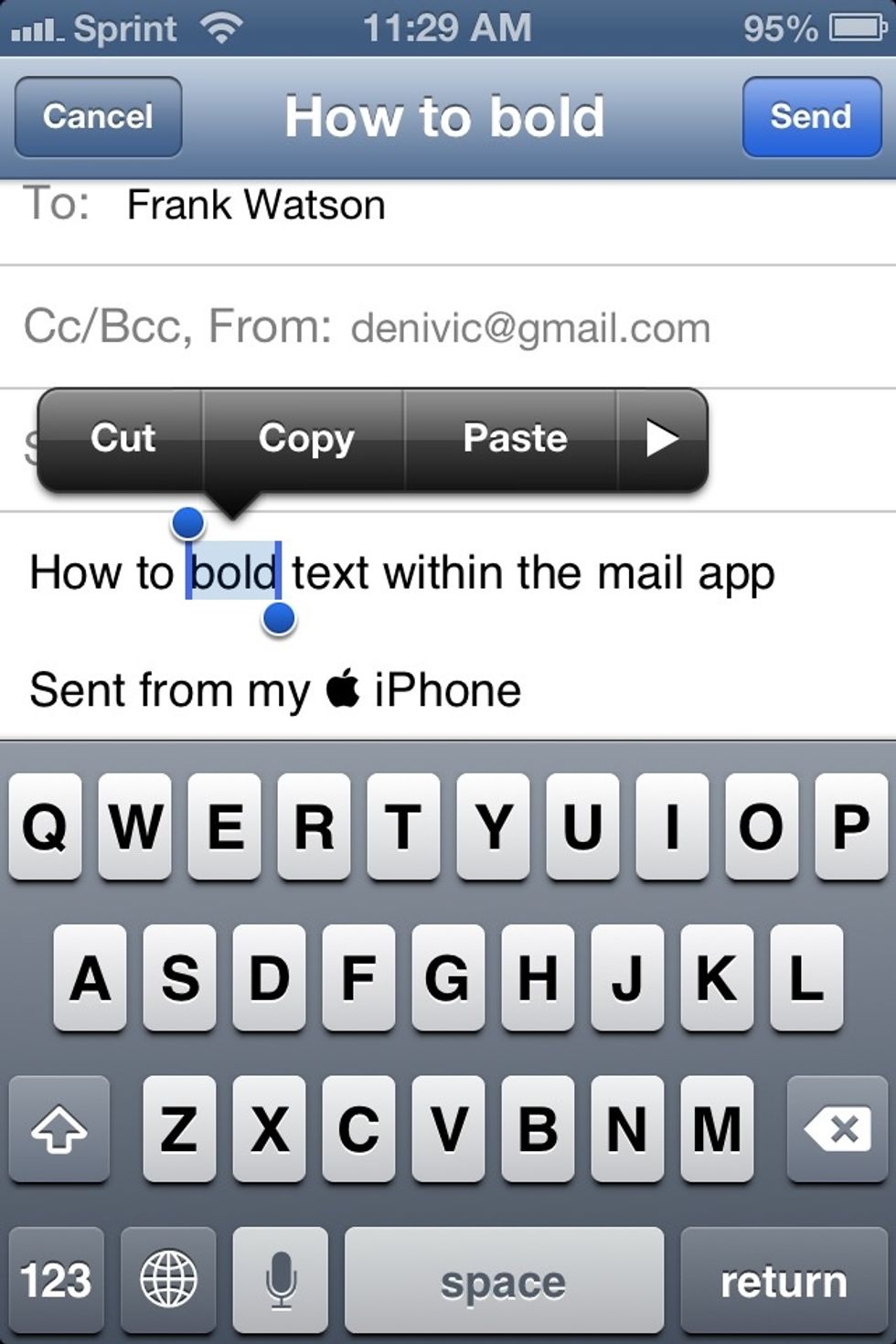 Compose an email...Next, highlight the word or text you want to "Bold". Click the arrow in the menu bar. (These options are only available in the body of the email)
Next, click on BIU (Bold, Italics, underline)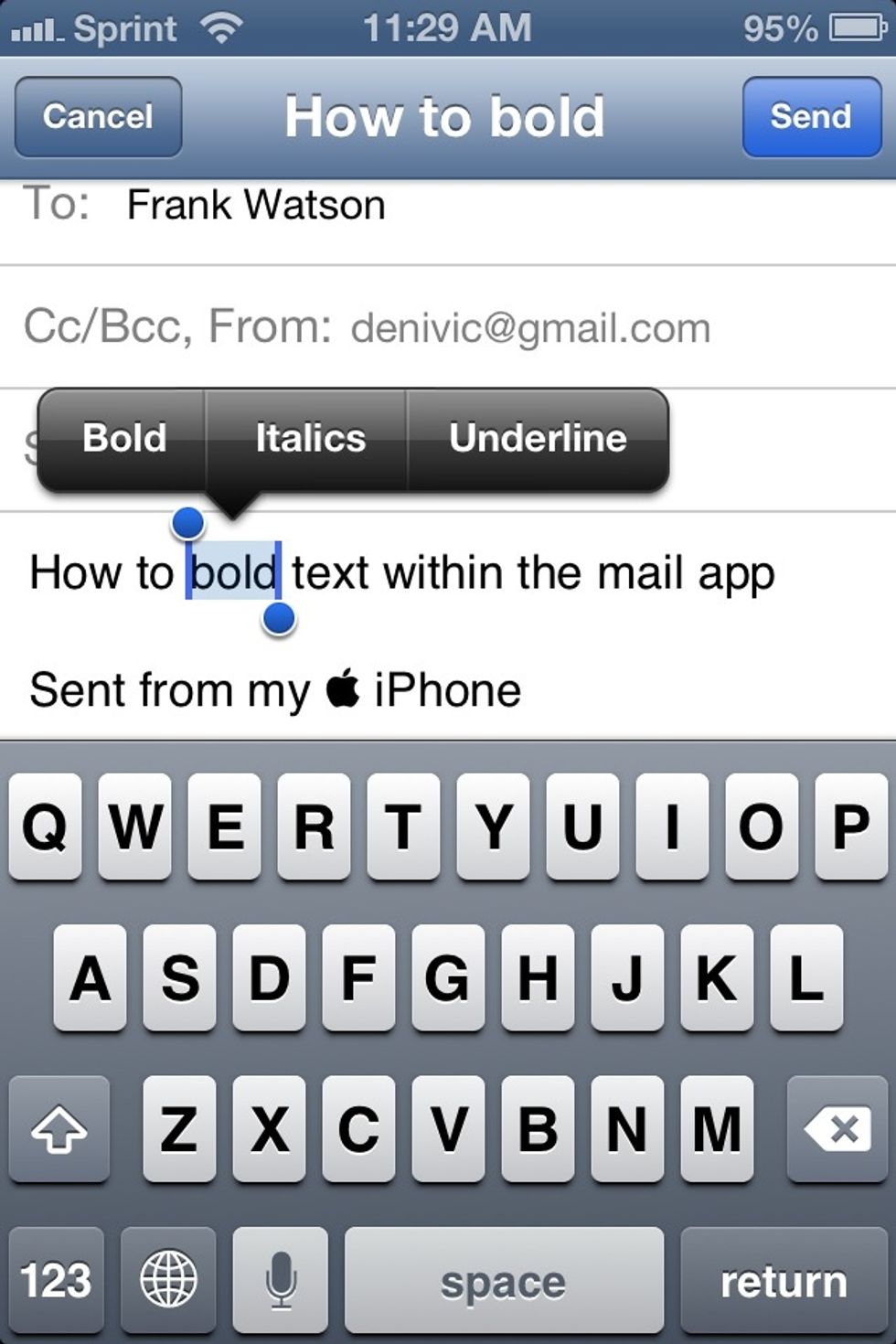 Now you should have the options to Bold, italicize and underline your font.
Finally, you're done. I provided some examples above of what the fonts look like in the email.