How to add and edit a banner on your cs cart store
Add and Edit a Banner on Your CS Cart Store
16
In this SnapGuide we will be showing you how to add banners into your CS Cart store. To start, login into your online CS-Cart store.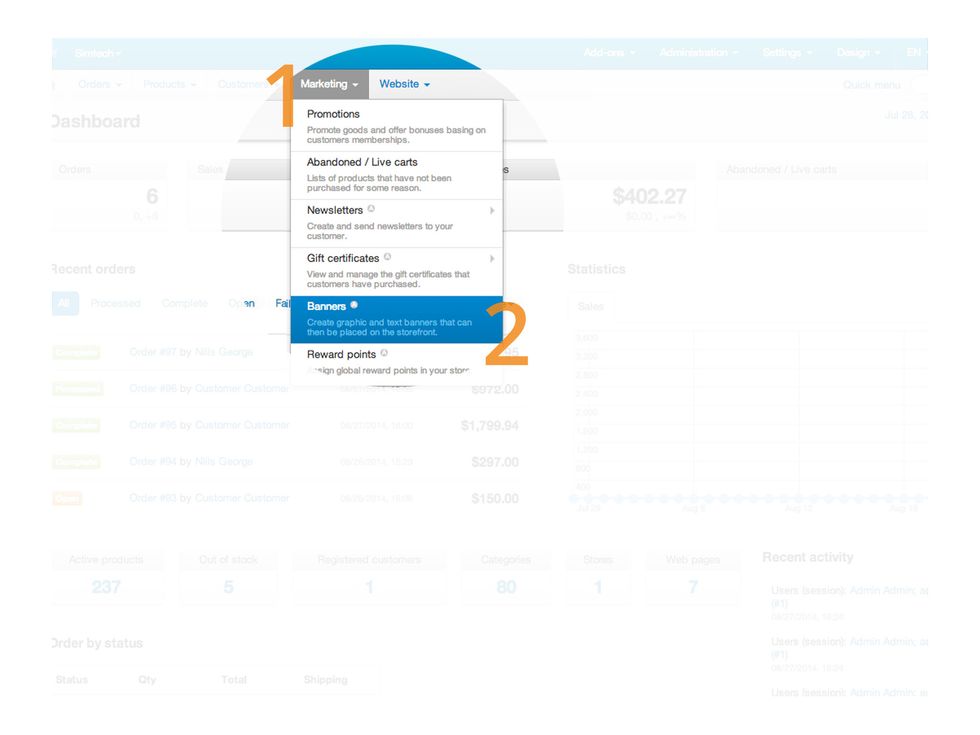 Once you have logged in, you will want to go to the dropdown 'Marketing' and then select 'Banner'.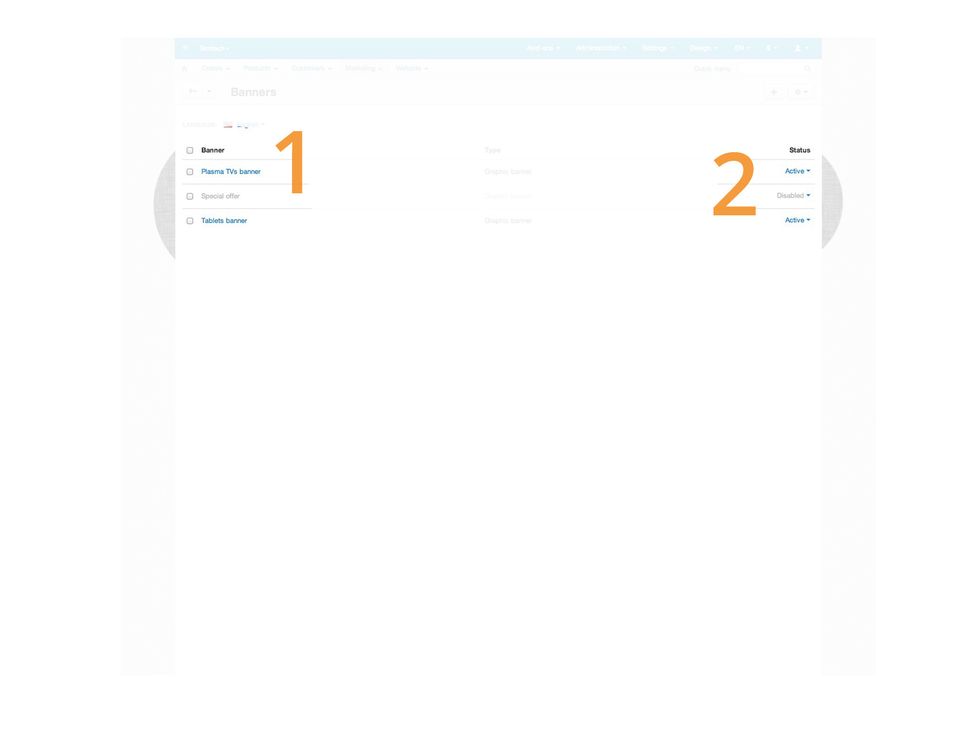 A list of any current banners that you have in your store will appear, this will be empty if you haven't added any . This area will show you the name of your banners and if they are active or not.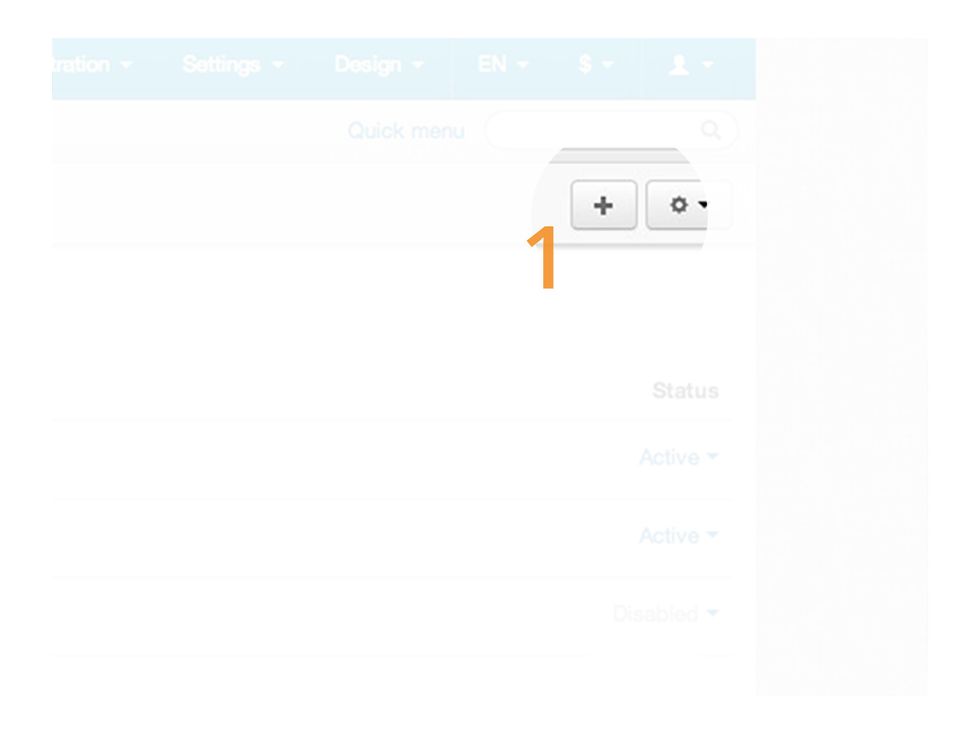 Let's begin with adding a new banner. Click the plus symbol on the top right hand corner of the page to create your banner.
You can now upload and name the banner. You must also decied if the banner will be active or not. You can also set where in your slider your new banners sits.
As you can see the banner has now been uploaded and is currently active. To tell if a banner is active or not, a active banner will have blue text and a disabled banner will appear faded and be grey.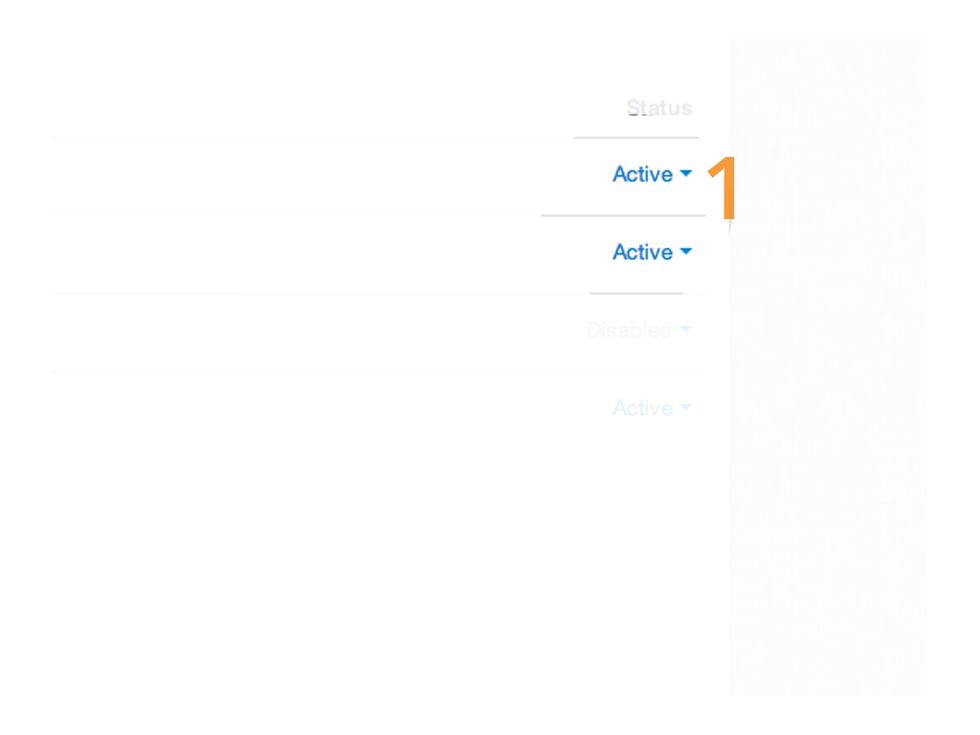 We will now show you how easy it is to activate and deacitave your banners. Find the banner your would like to deactivate and scroll to the right hand side of the page and click 'Active'.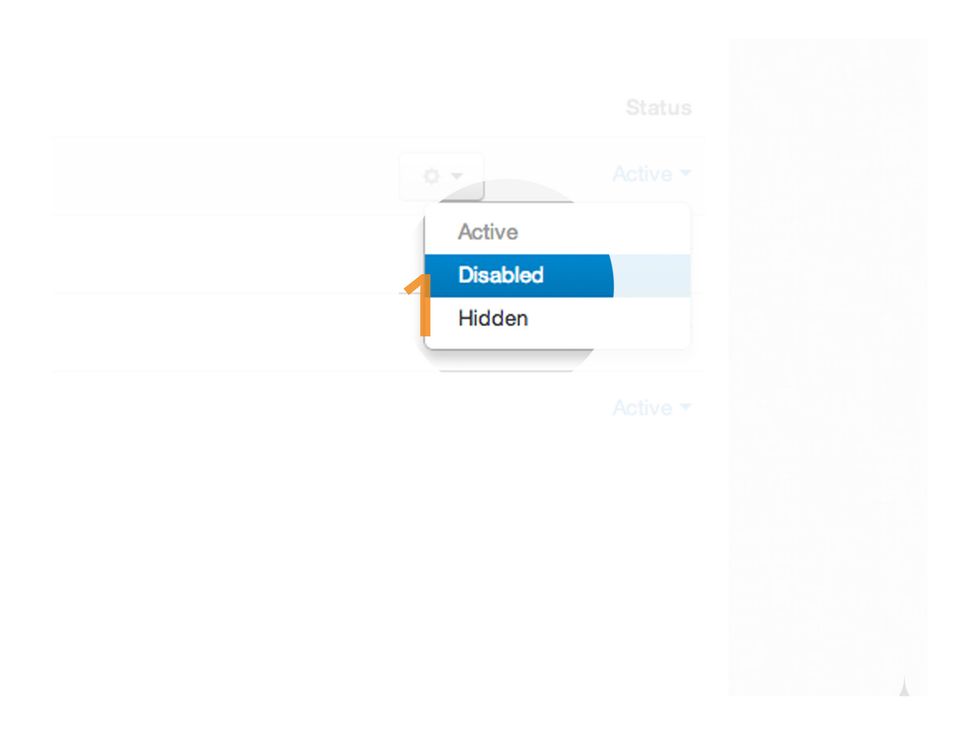 A little drop down will appear. You can hide the banner which will keep it active but will now appear on any pages, or disable it complete, which means it will not appear anywhere.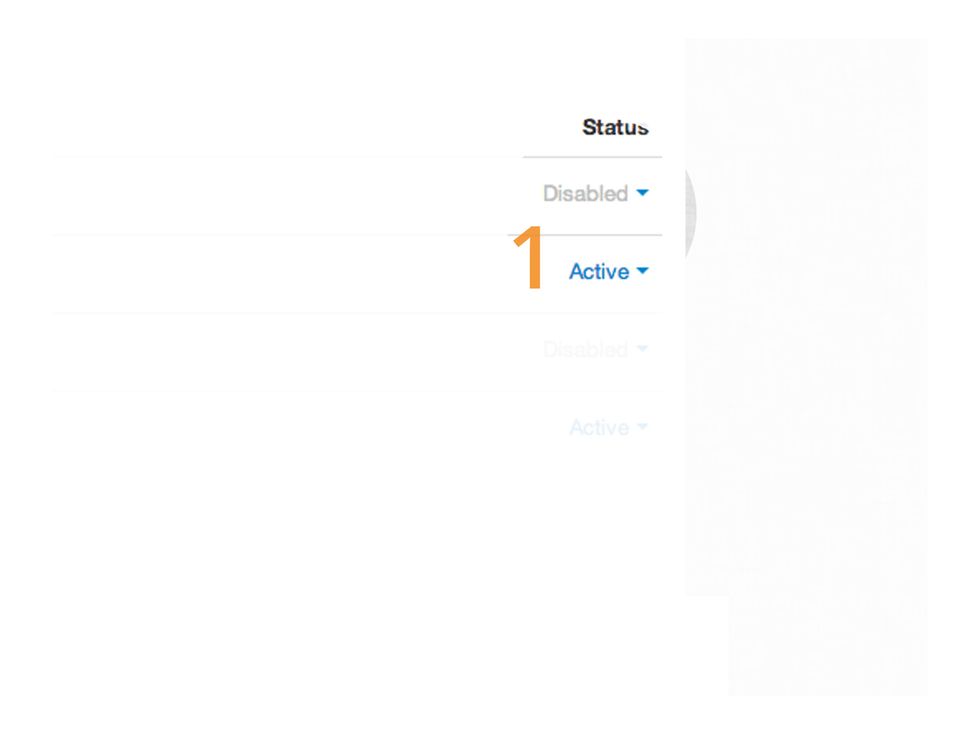 Once you select how you would like it to appear, simple click and you will see that it will have changed. As you can see our banner is now disbaled.
CS Cart
Version 4
www.cs-cart.com
Csl Web Design
We are creative web designers, developing websites & ecommerce sites that are easy to update to help you do business better. Silverstripe and Documentum fans.