Firstly, make sure you've got the latest version of the 'My Dashboard' App. You can download it from the App Store by visiting http://bit.ly/1f24gnc!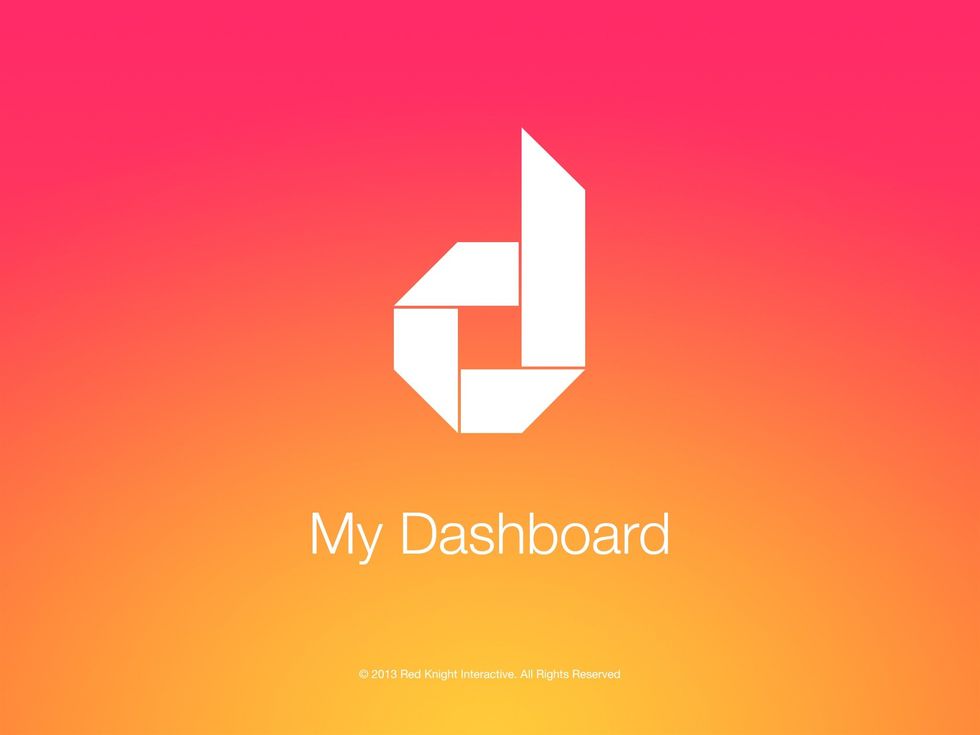 Firstly, open the App!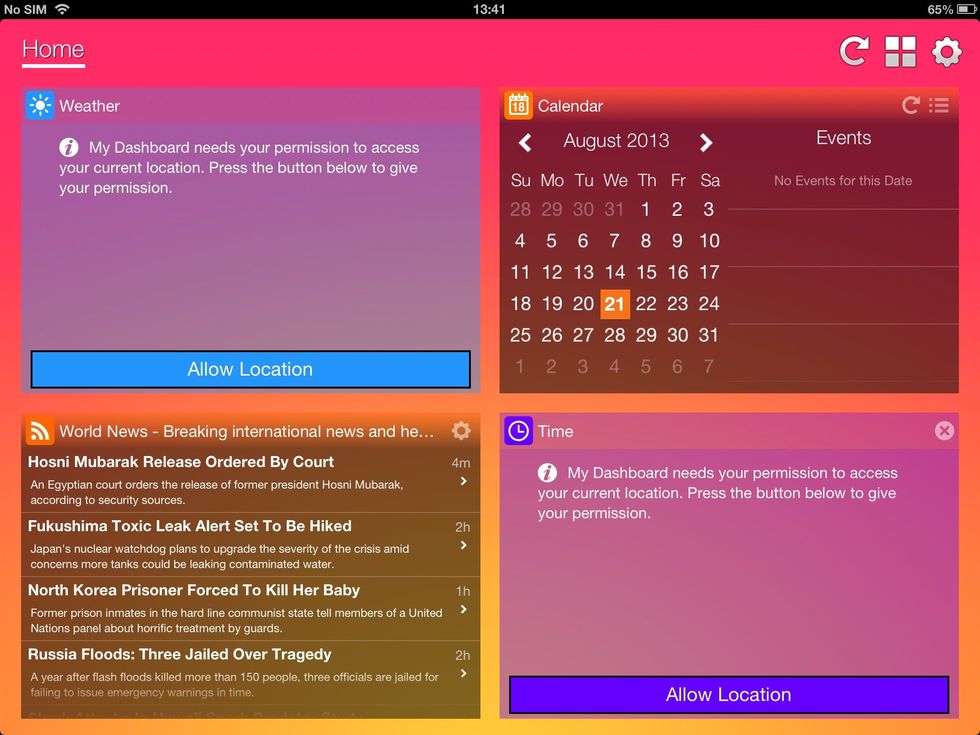 You'll see several content sections on the page. We call these 'Panels'. Tap the Panel Overview button in the top-right of the display (four cubes).
You'll see an overview of the placement of your Panels and the content within them. Tap the (X) to delete a Panel.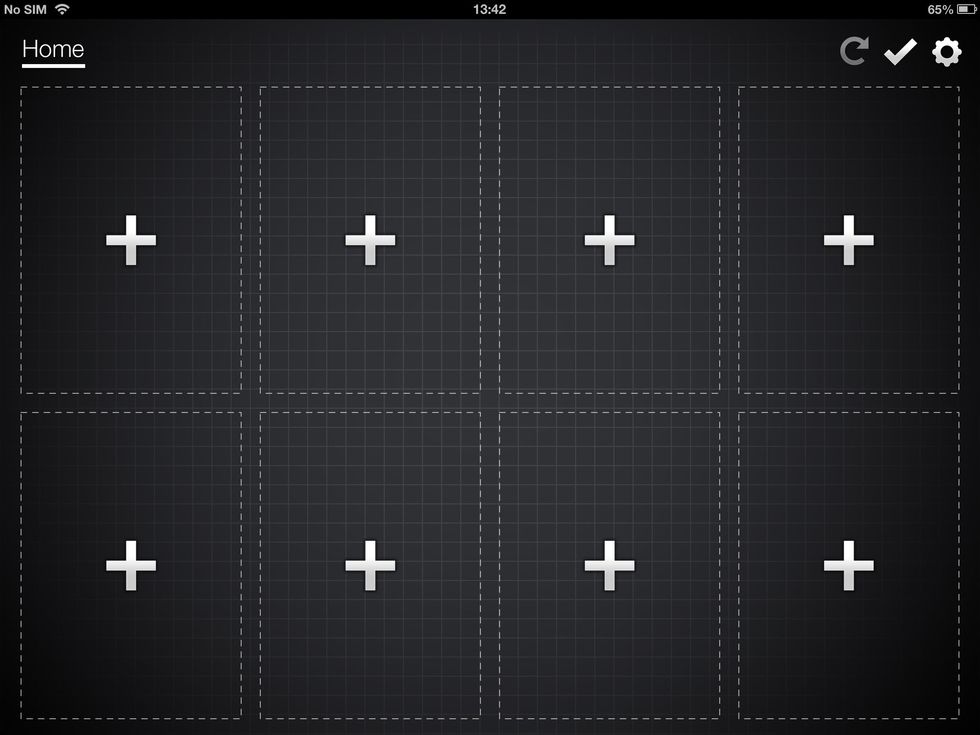 Here's a blank canvas for us to work with. You'll see the Screen is split into 12 Panel spaces. We can change that later! Tap a (+) to add a new Panel to your Screen.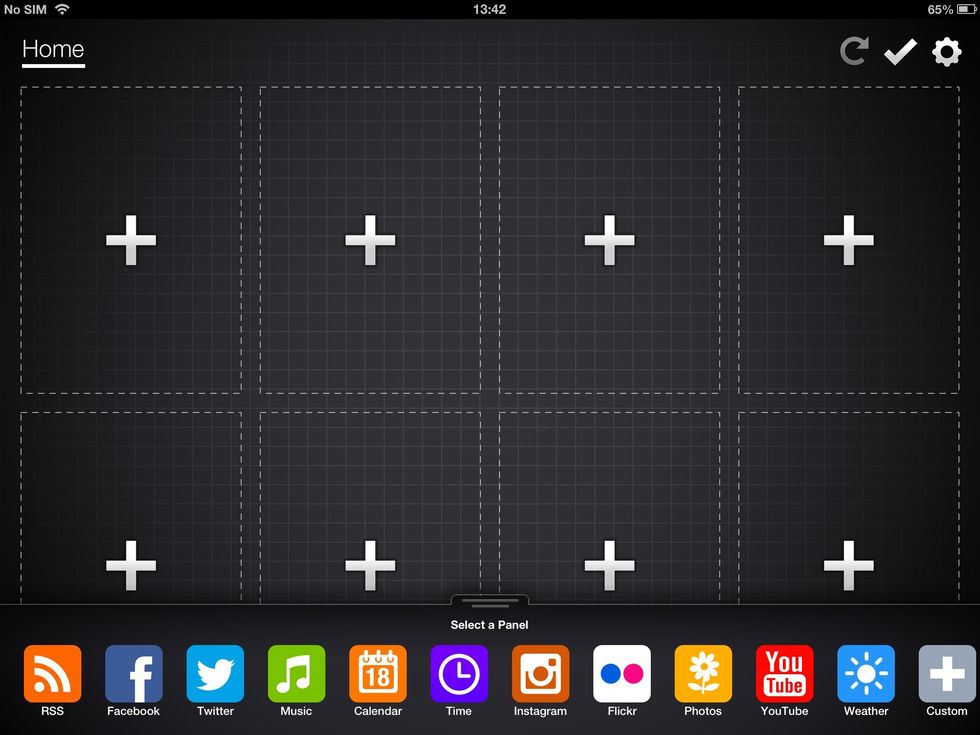 You'll see that a tray appears at the bottom of the Screen. In the tray, you'll see a list of the most popular Panels. Tap on one to add it to your Screen. Tap 'Custom' to see more!
The Panel will install itself onto your Screen. You can repeat the last step until you are happy with how your Panels look. Tap the tick in the top-right of the Screen to confirm you choice of panels.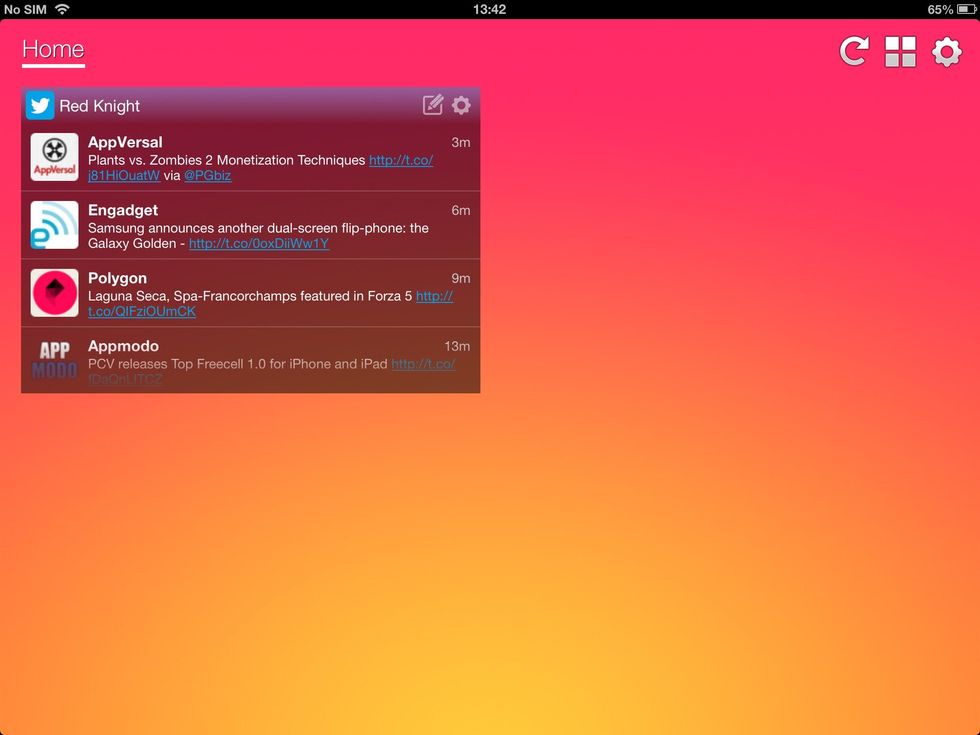 And that's it! Your Panel is alive. For some Panels (like Twitter), you'll need to provide some further information (e.g. Username and Password) to get them working.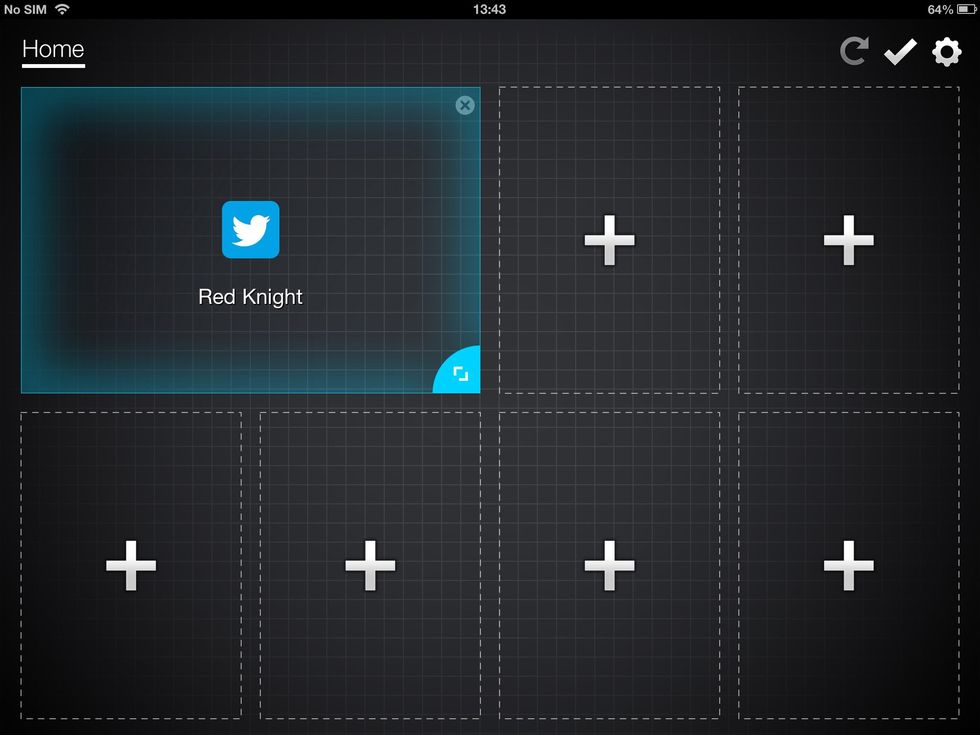 You can edit how your Panels look by tapping the Panel Edit button and dragging the bottom-right of the Panel.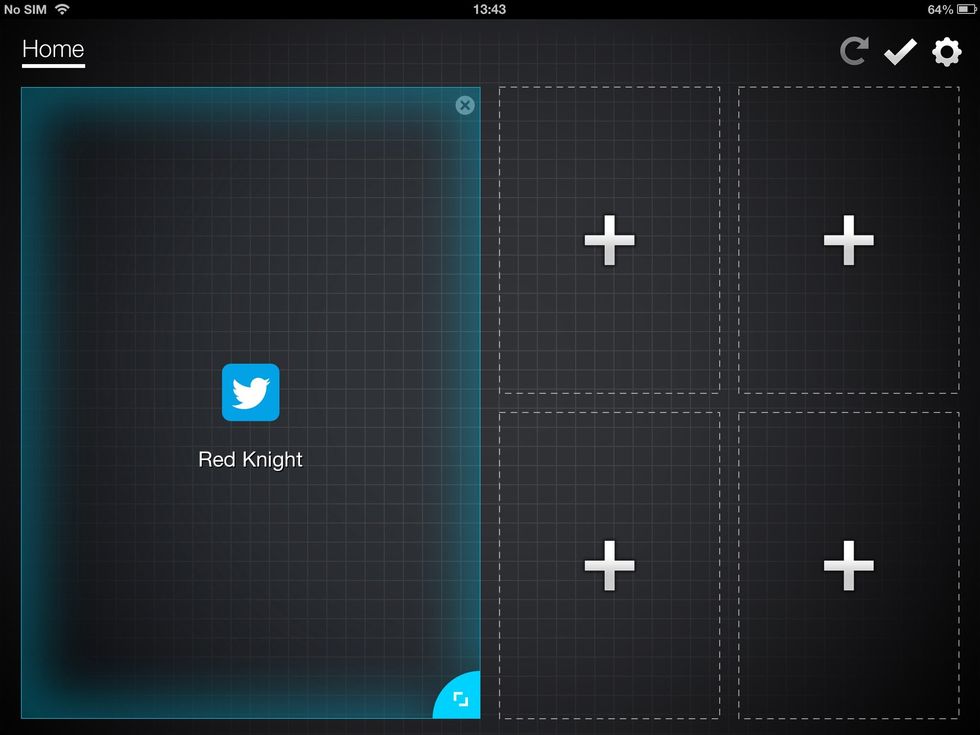 You can make Panels taller by dragging up and down.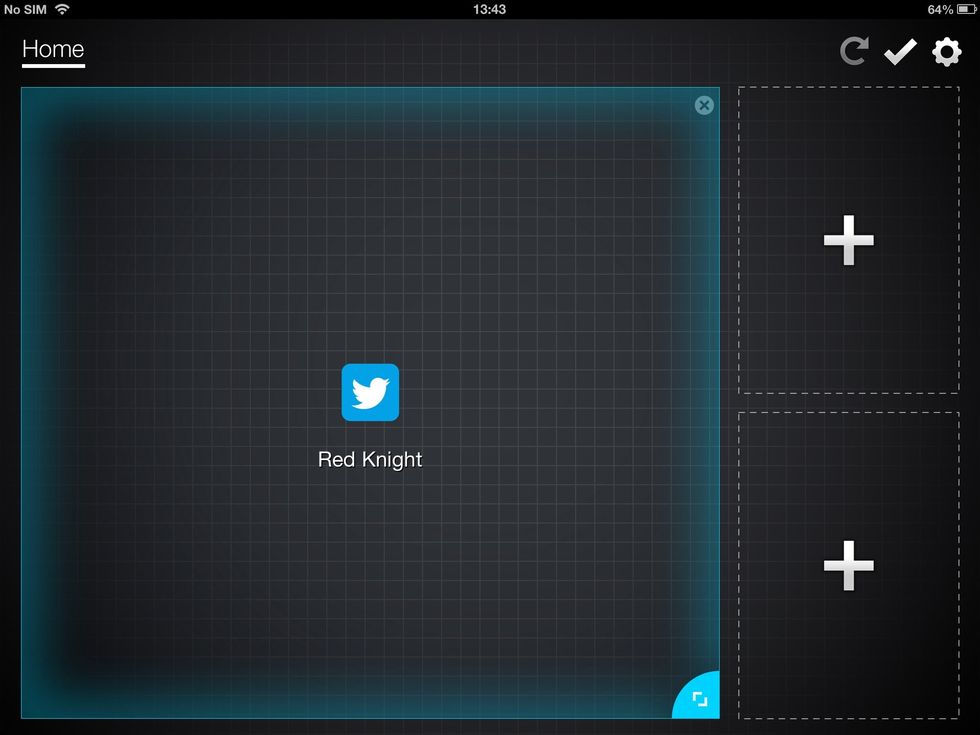 Or wider by dragging left and right.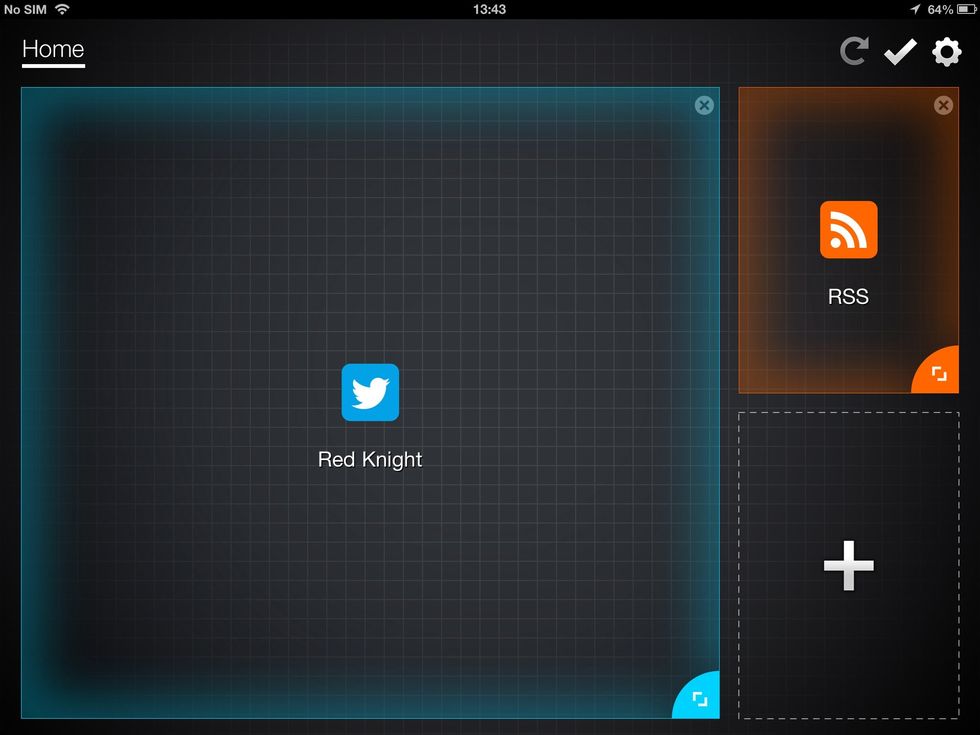 You can keep adding other Panels until you get the best organisation for your own needs.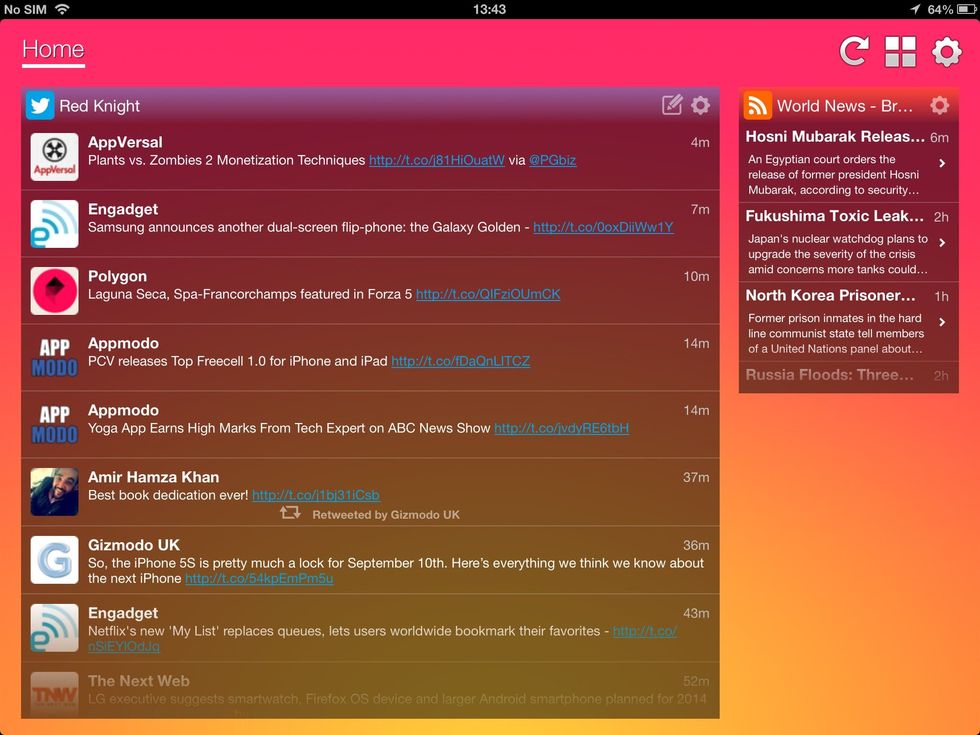 Just tap the tick in the bottom-right and away you go. It's your Dashboard - go edit!
The creator of this guide has not included tools
Red Knight
Red Knight Interactive is an independent mobile App developer. Follow us for the latest developments, release information and support of our Applications.