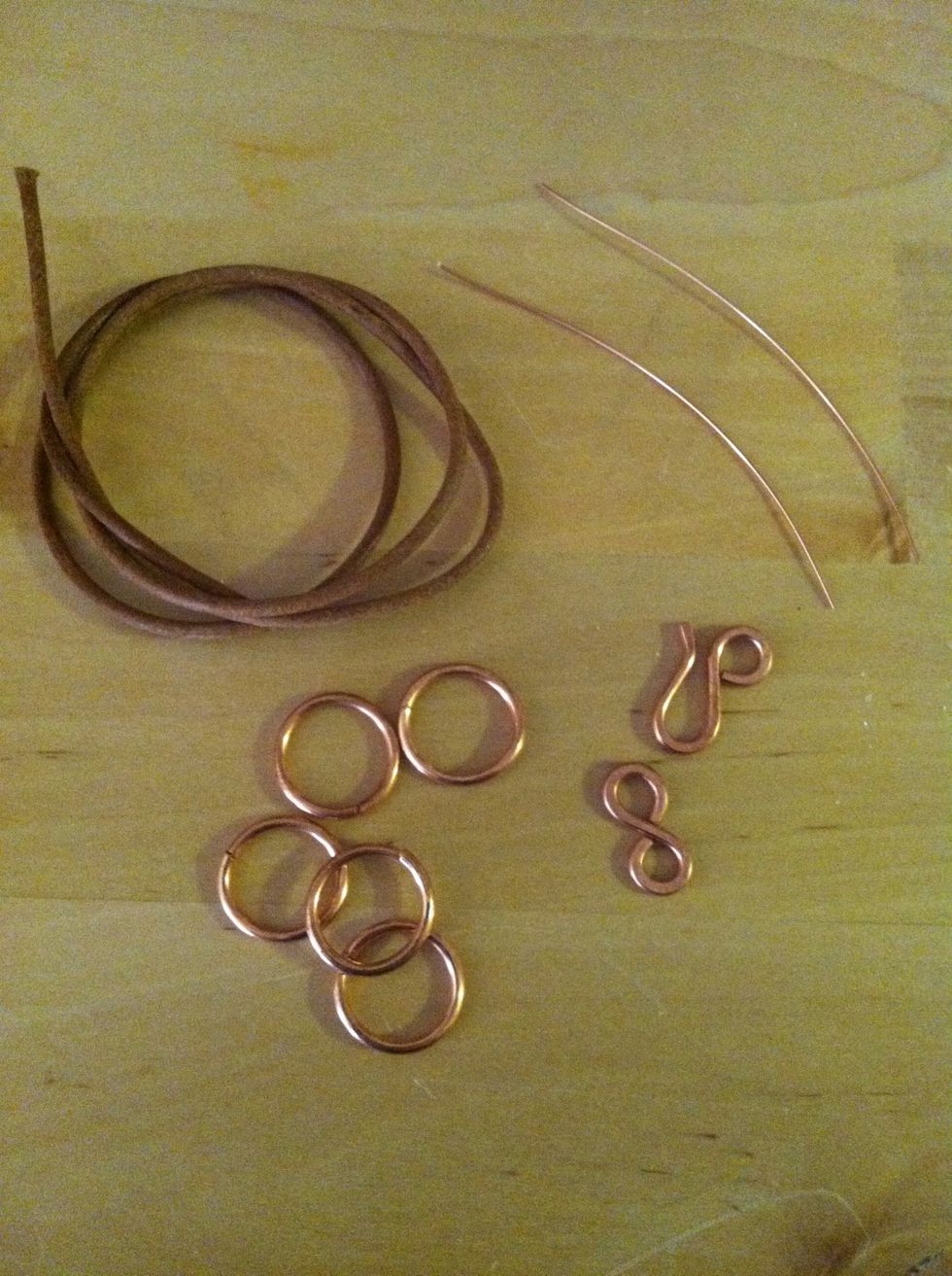 Gather supplies together.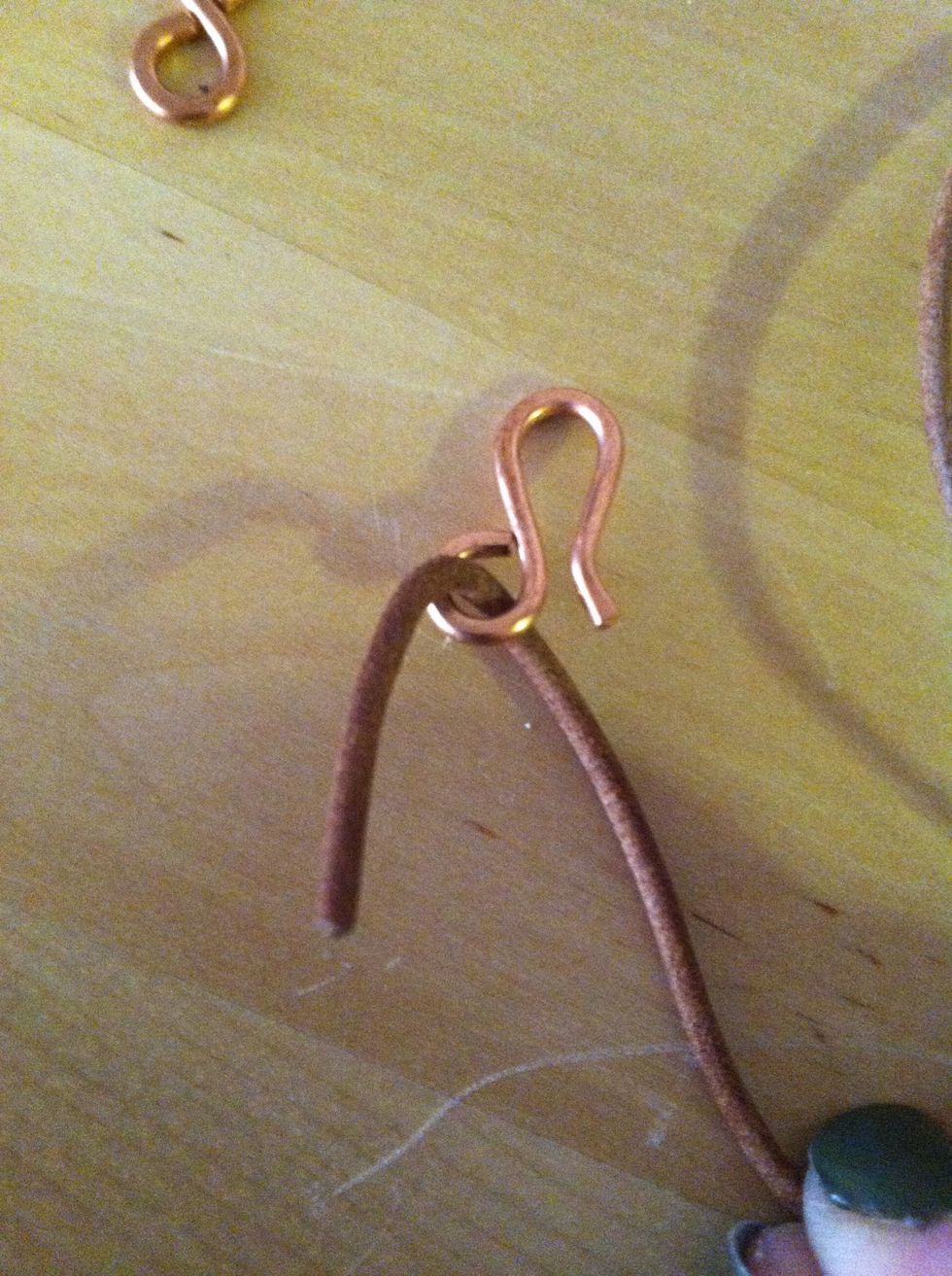 Thread one end of the cord through one end of the clasp. Bend leather so about 1/2" overlaps.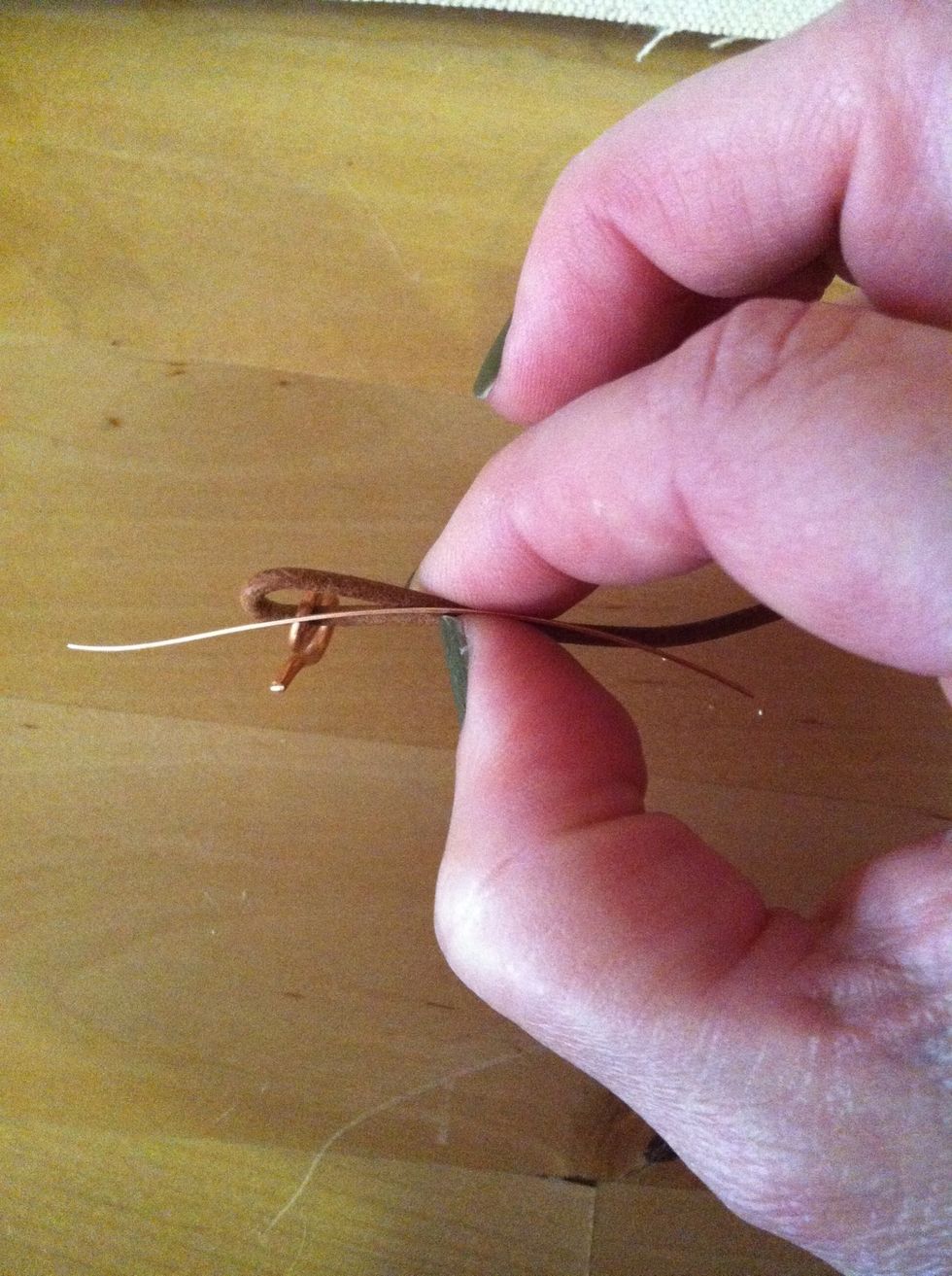 Lay the wire along the loop of leather and pinch everything together with your fingers. There should be about half of the wire sticking out from both ends underneath your fingers.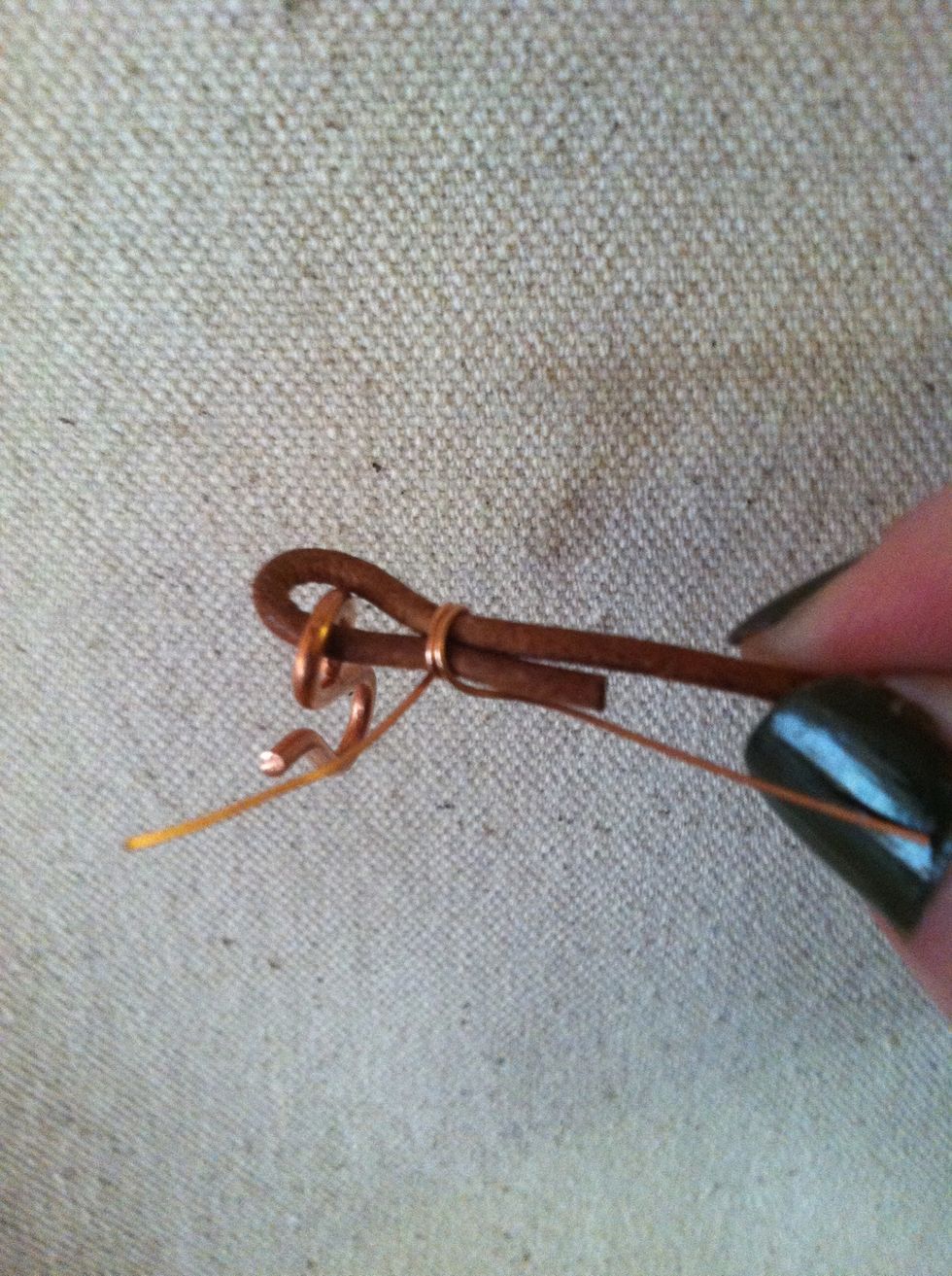 Make a tight wrap around the leather with the end of the wire that is closest to the clasp. . Continue wrapping until no more wire remains.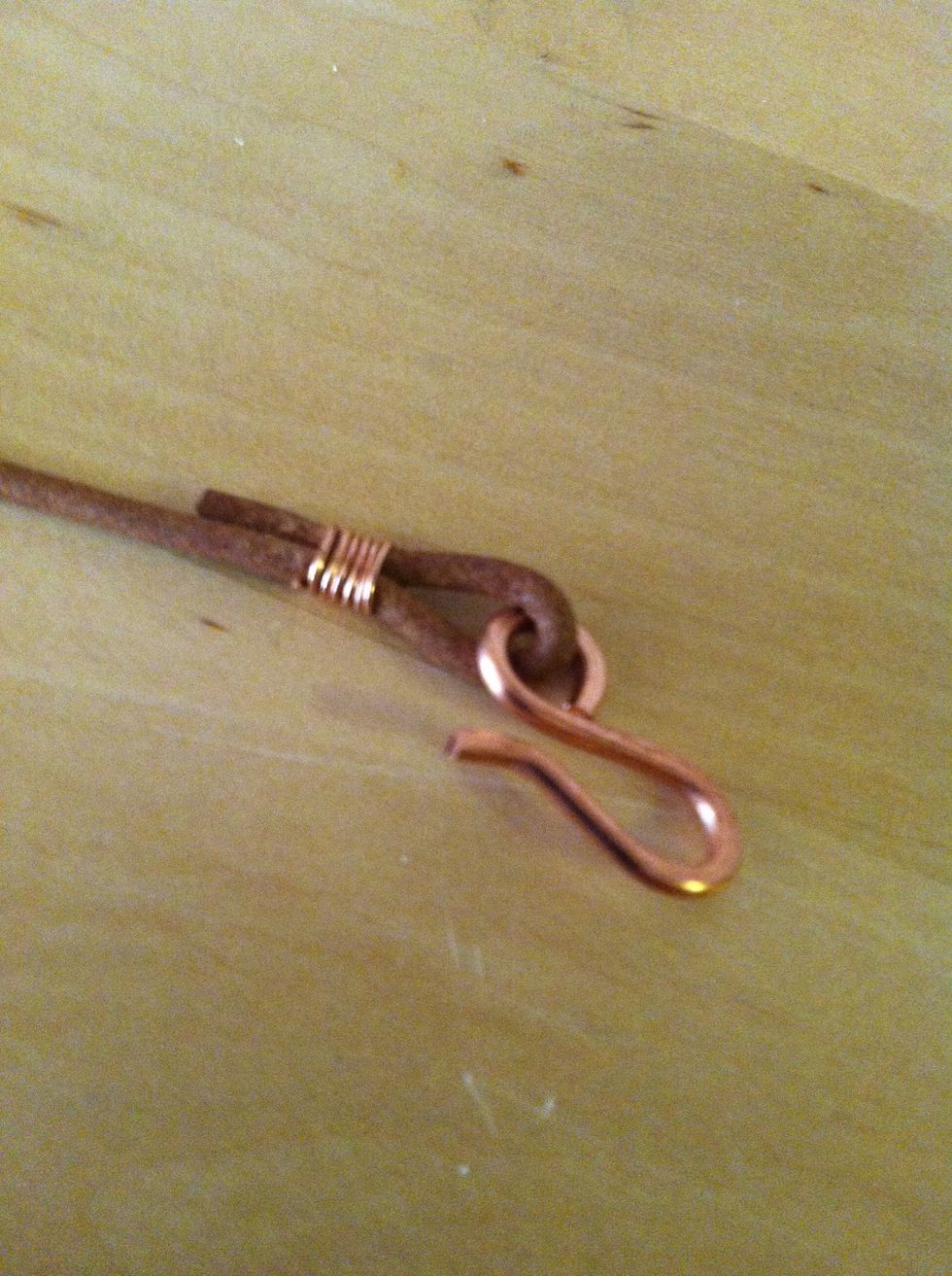 Continue wrapping with the opposite wire until both ends are wrapped tightly around the leather.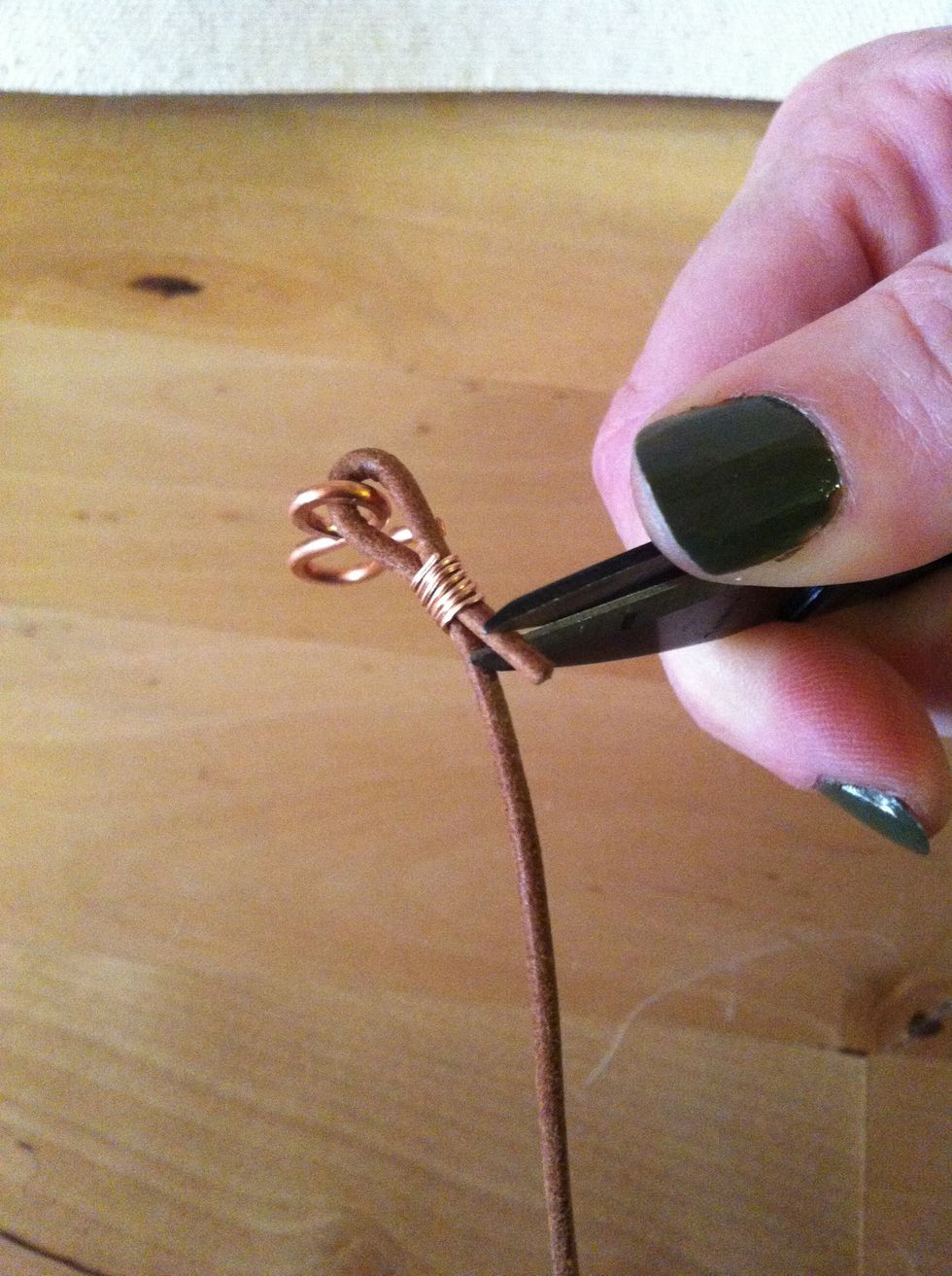 Clip the end of the leather so just a short bit hangs below the coil.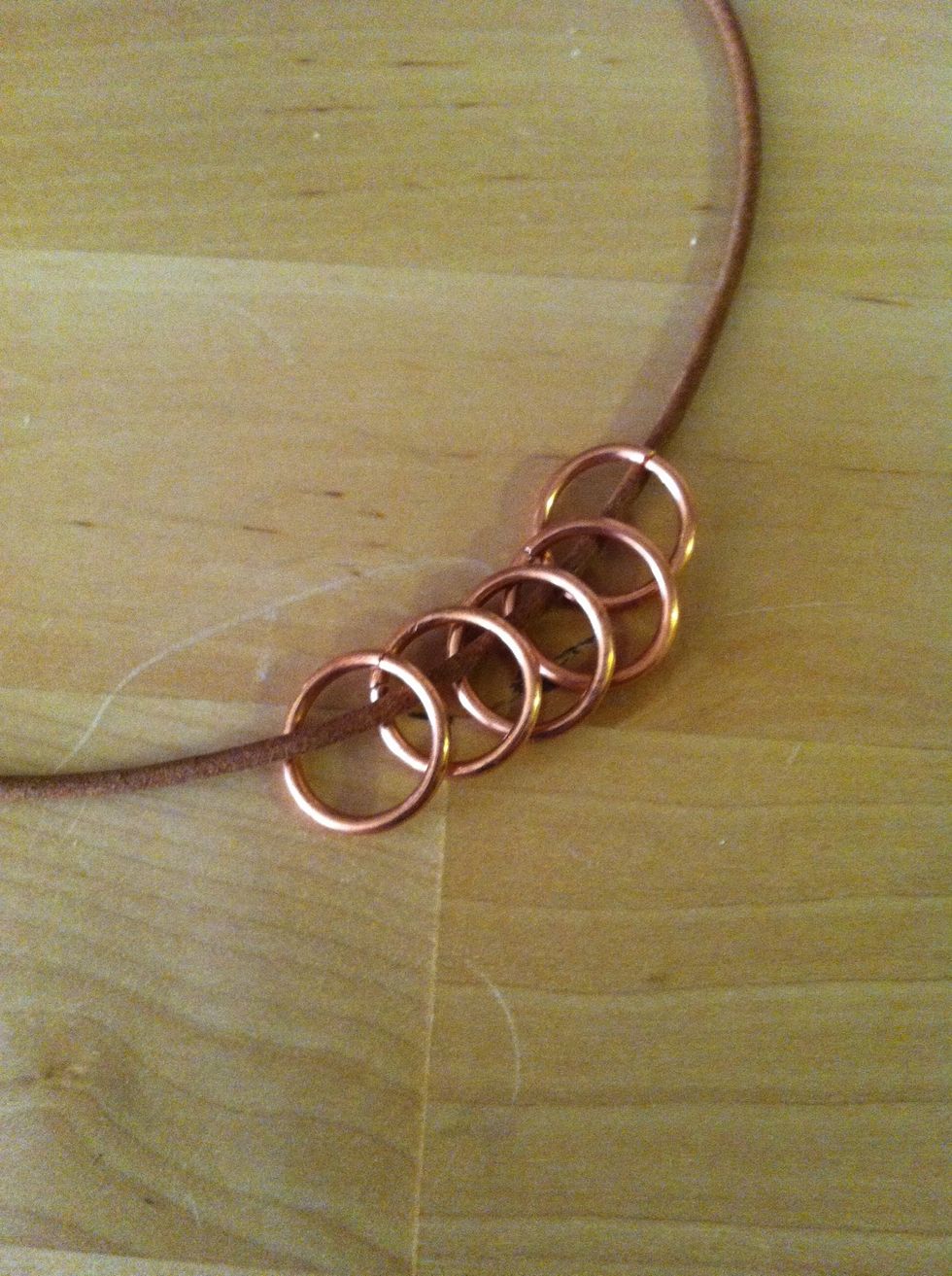 Slide the jump rings on the cord. (Or use a pendant of your choice.)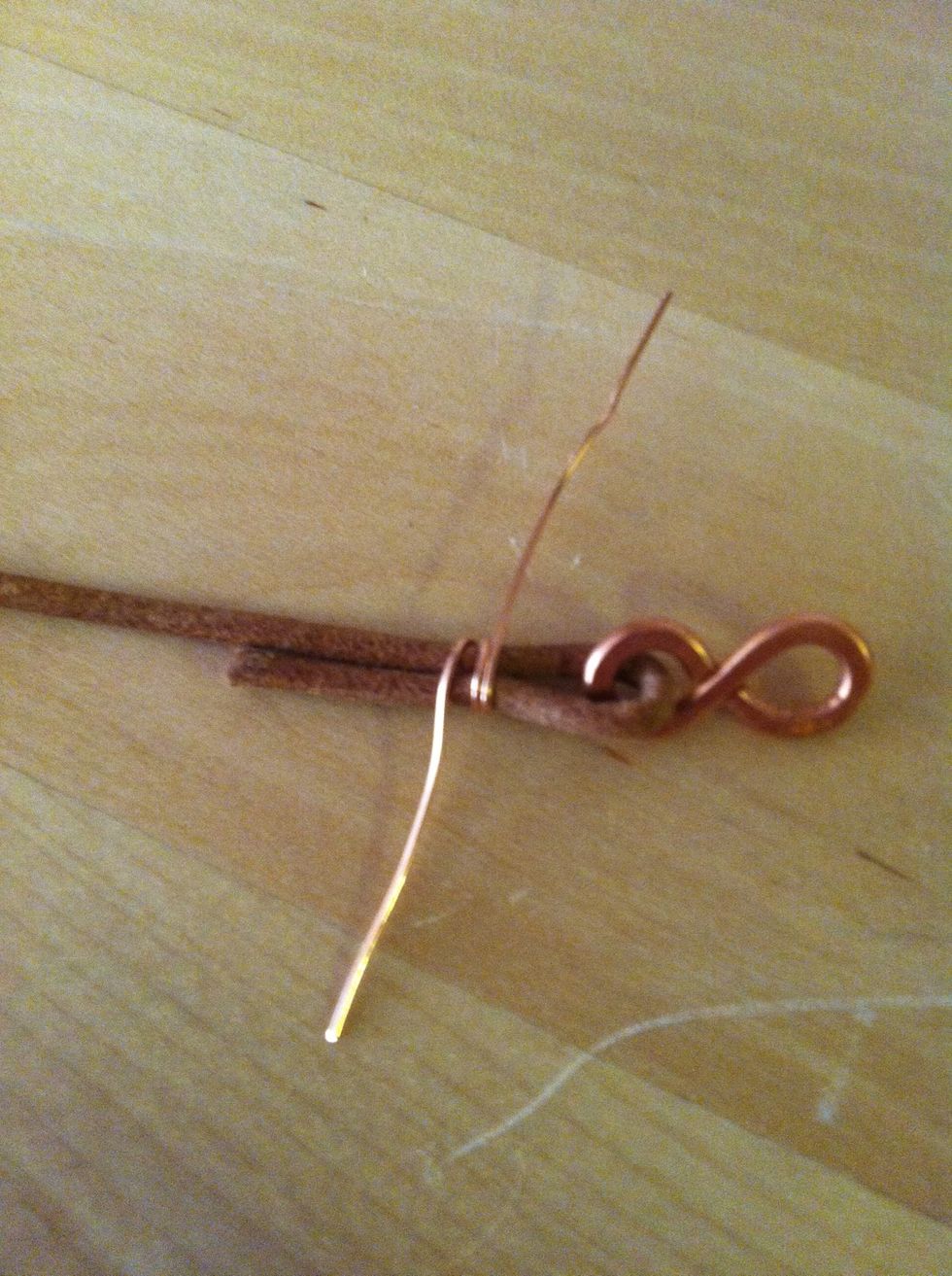 Repeat with other side.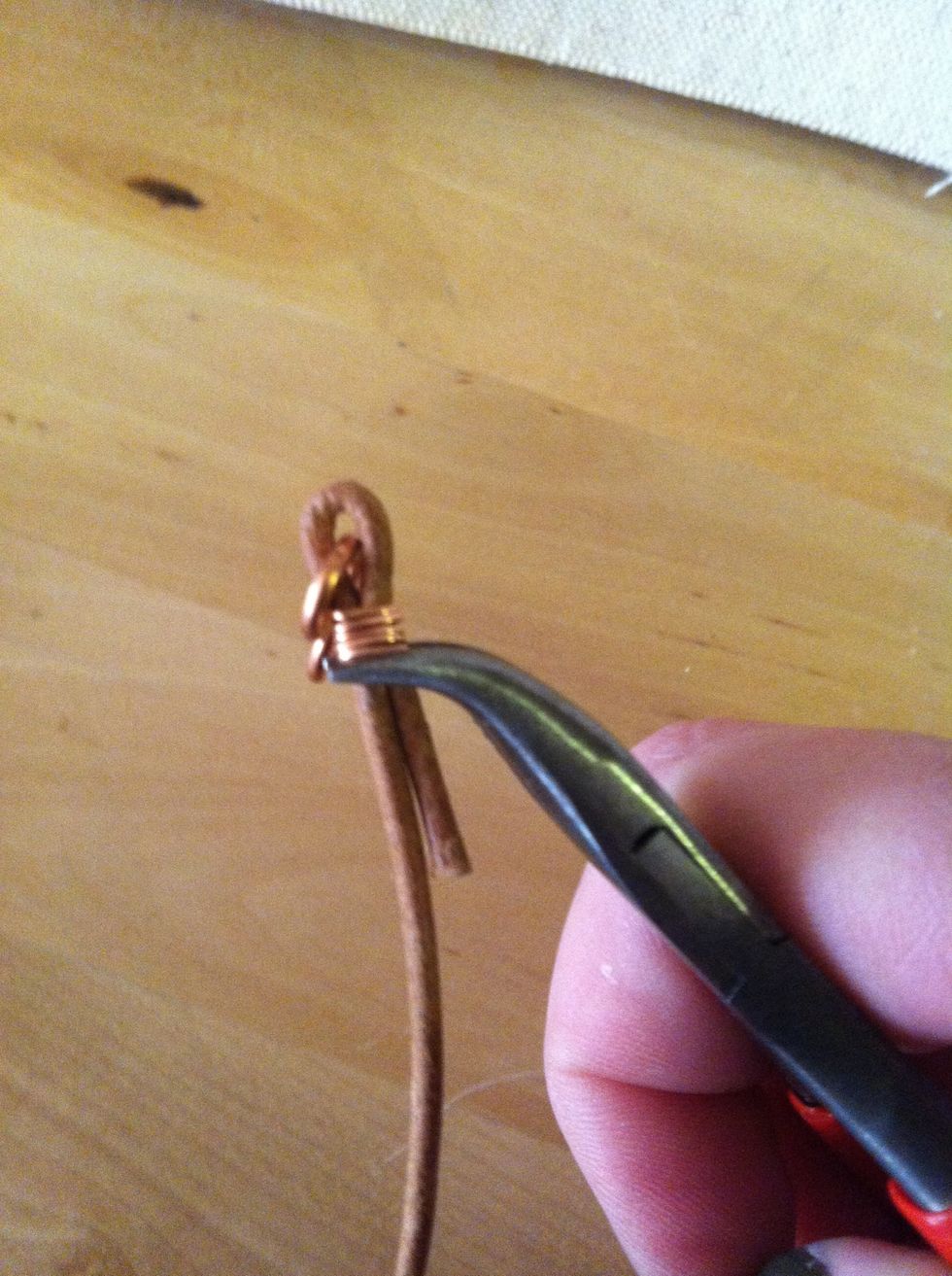 Use needle nose pliers to tuck the ends of the wire along the cord so they won't snag.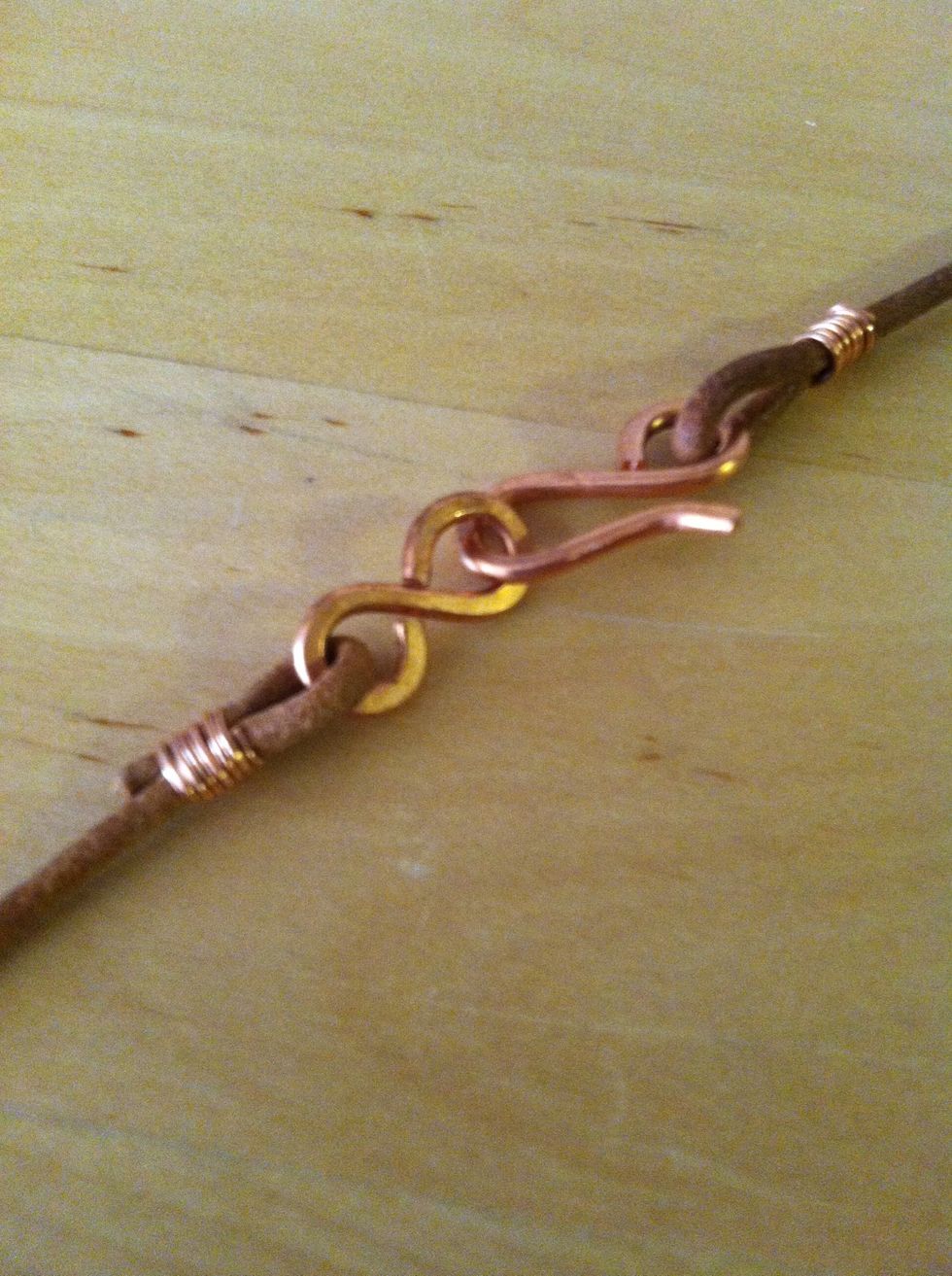 The clasp is now secured to both ends of the cord.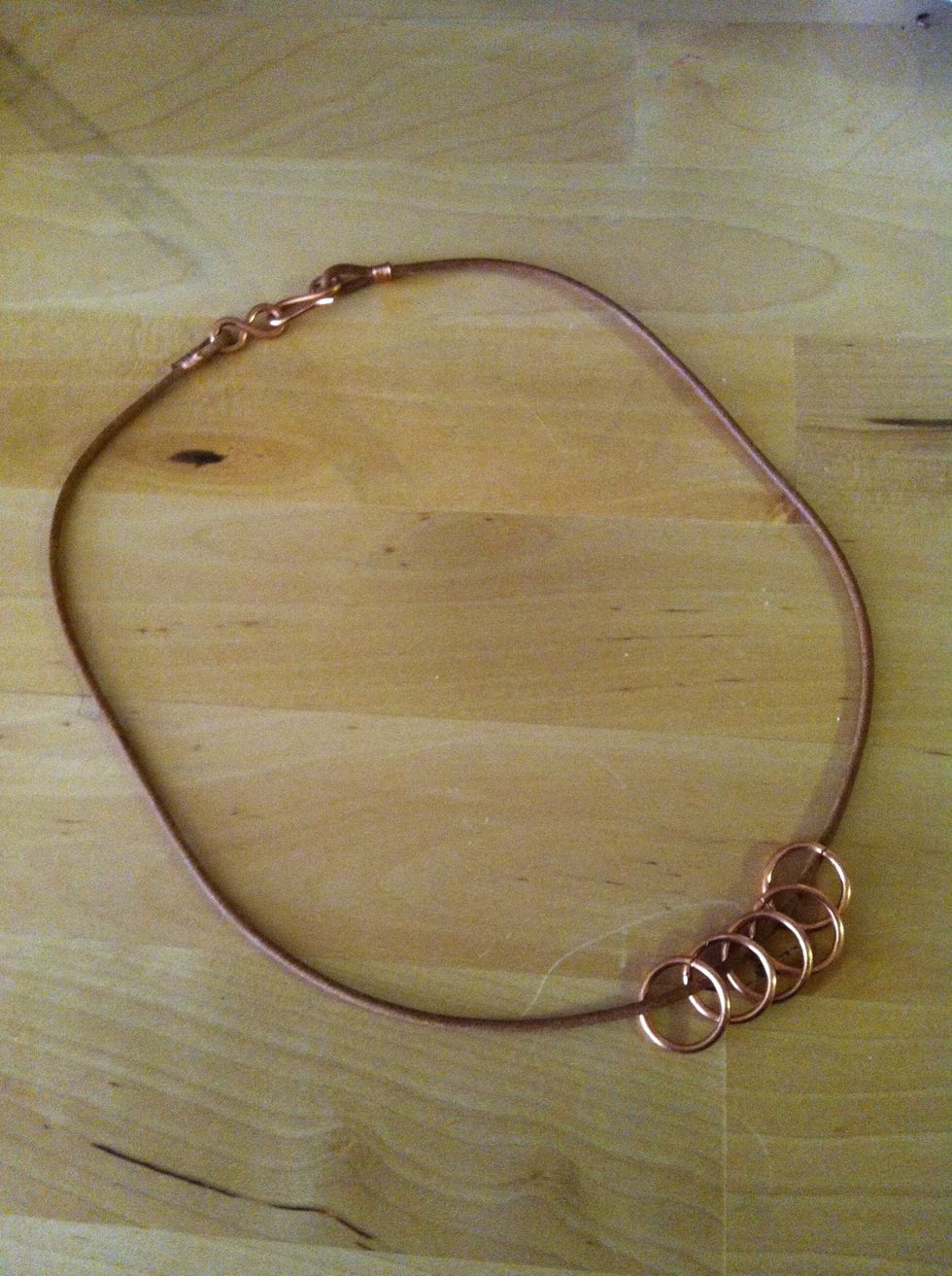 And here is your completed necklace. Enjoy!
1.0 Hook & Eye clasp (➡my Snapguide on making one)
4.0in 24- copper wire cut in two 2" pieces
20.0in Leather cord. (or length of your choice)
5.0 Copper jump rings (➡my Snapguide on how to)
Kate Richbourg
I'll teach you to make stuff with metal, wire and beads. Professional jewelry educator since 1992.