Tap the Settings Icon to open the settings app.
Tap the iCloud icon on the left of the screen.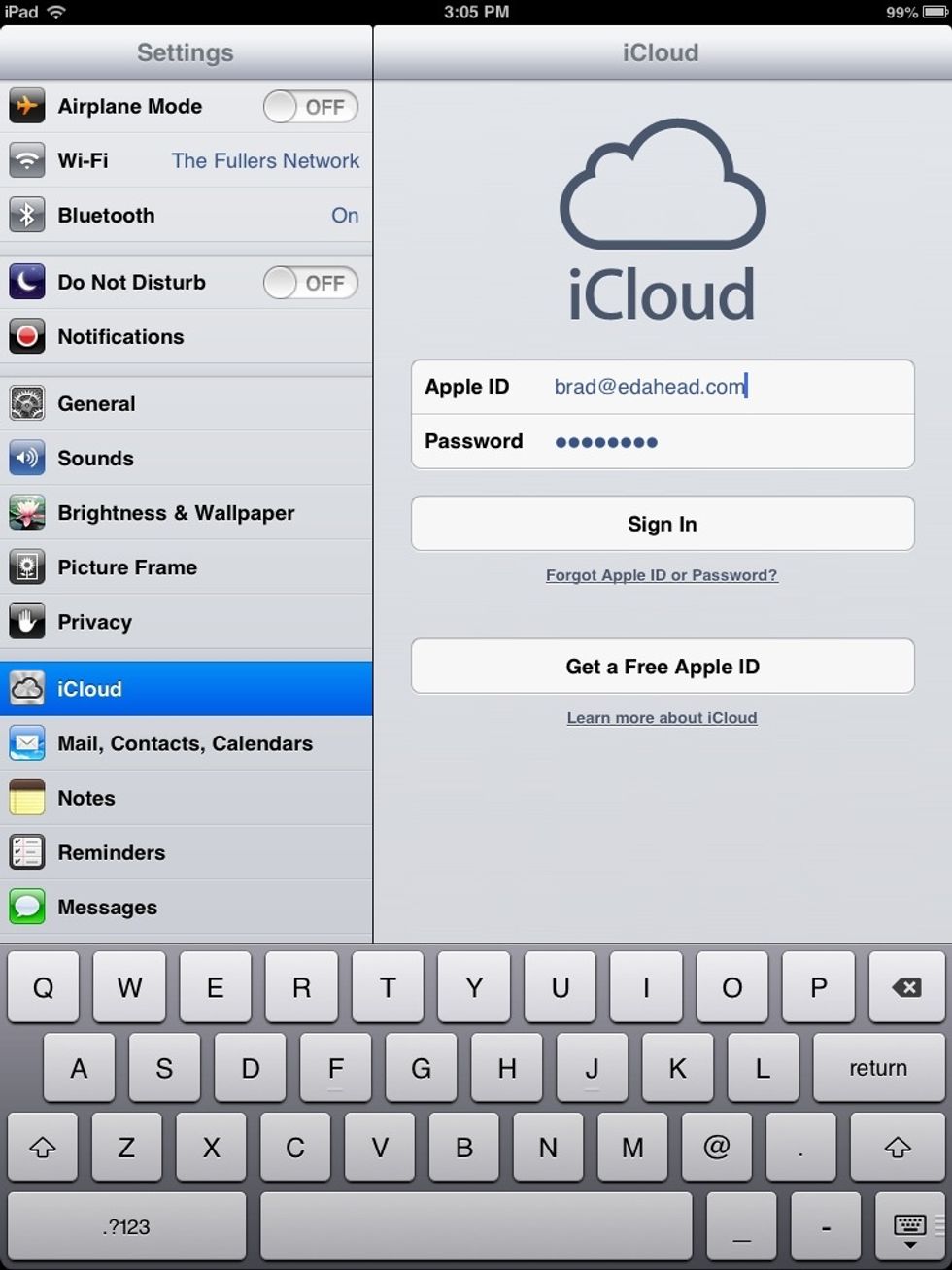 Enter your Apple ID or create one. If you've previously purchased anything from iTunes or the App Store - that's your Apple ID. Tap Sign In.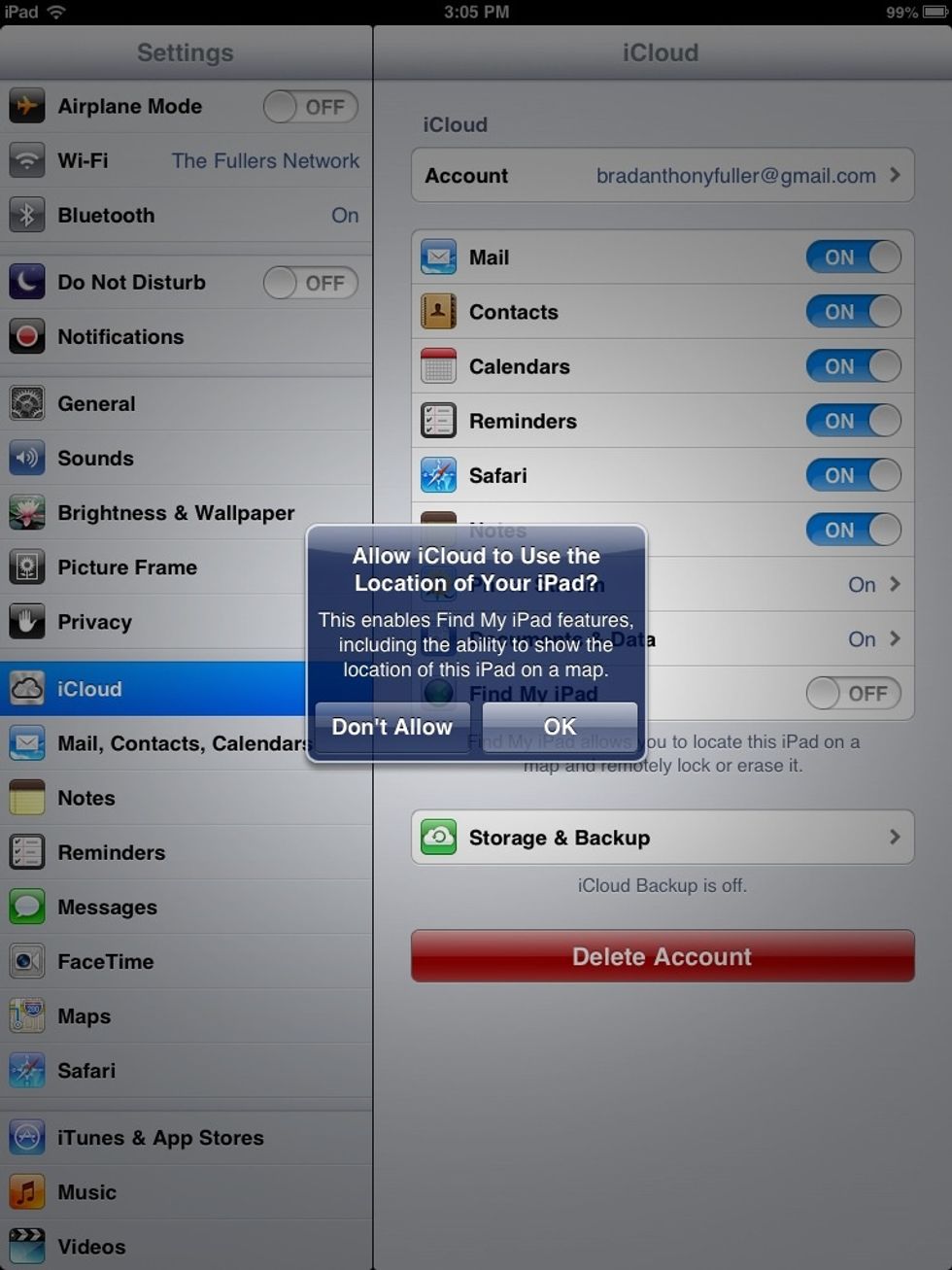 Tap OK to allow all of the iCloud features.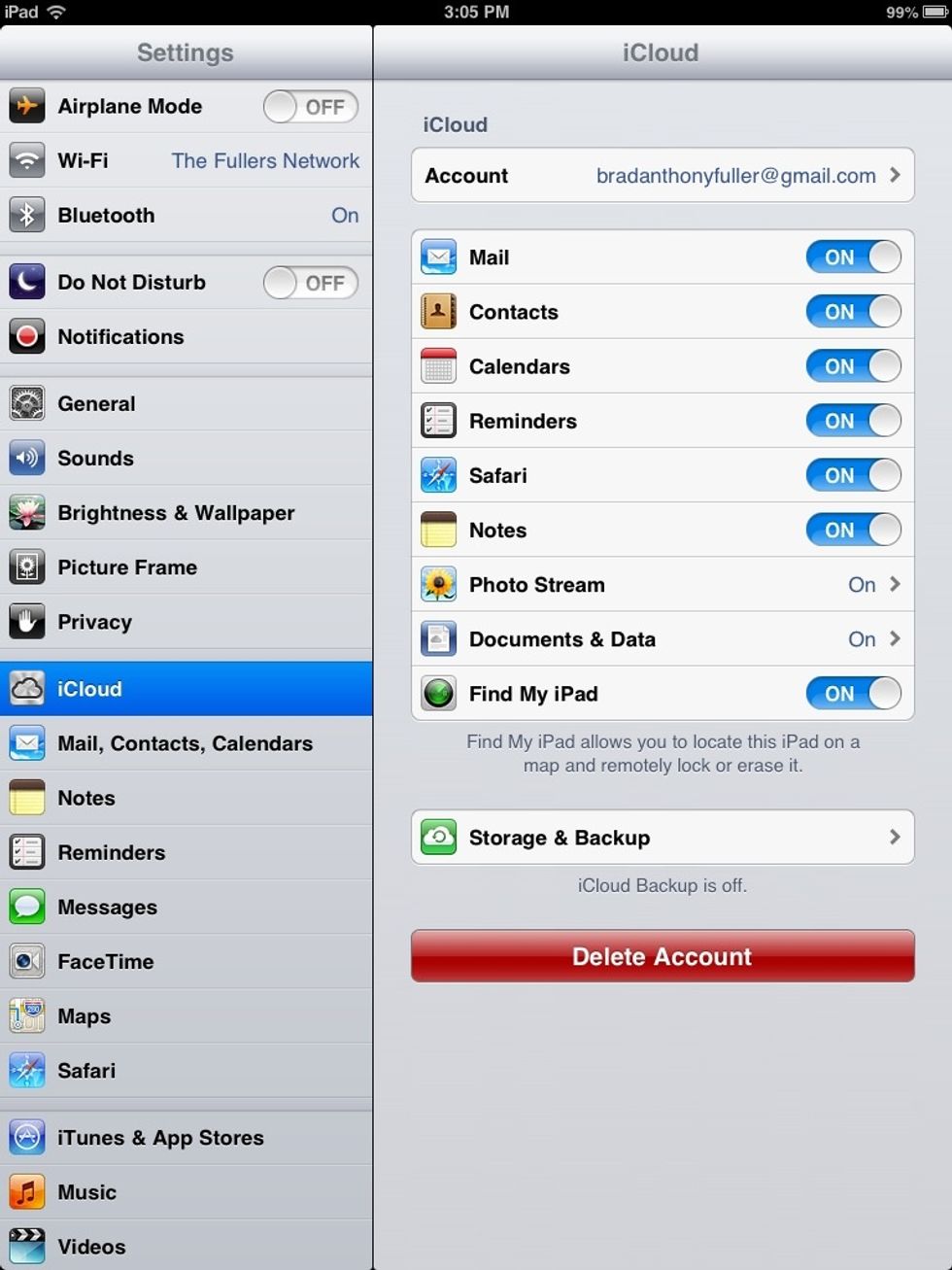 If you don't have a personal email account, leave all of the switches at on to begin using your iCloud email address.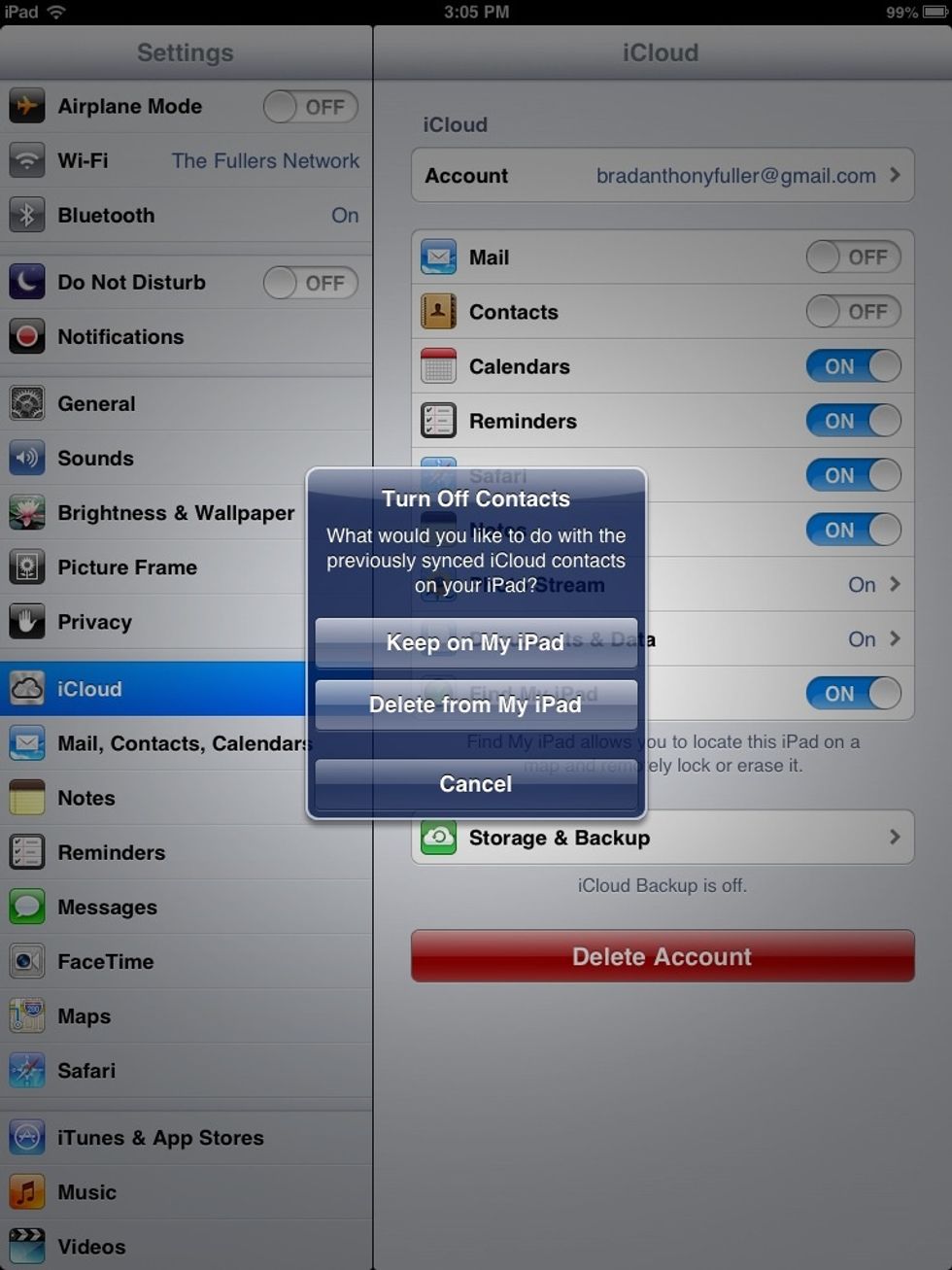 If you don't need a personal email address or if you use Gmail etc, turn off mail, contacts, calendars to continue to use your existing accounts instead of an iCloud email account.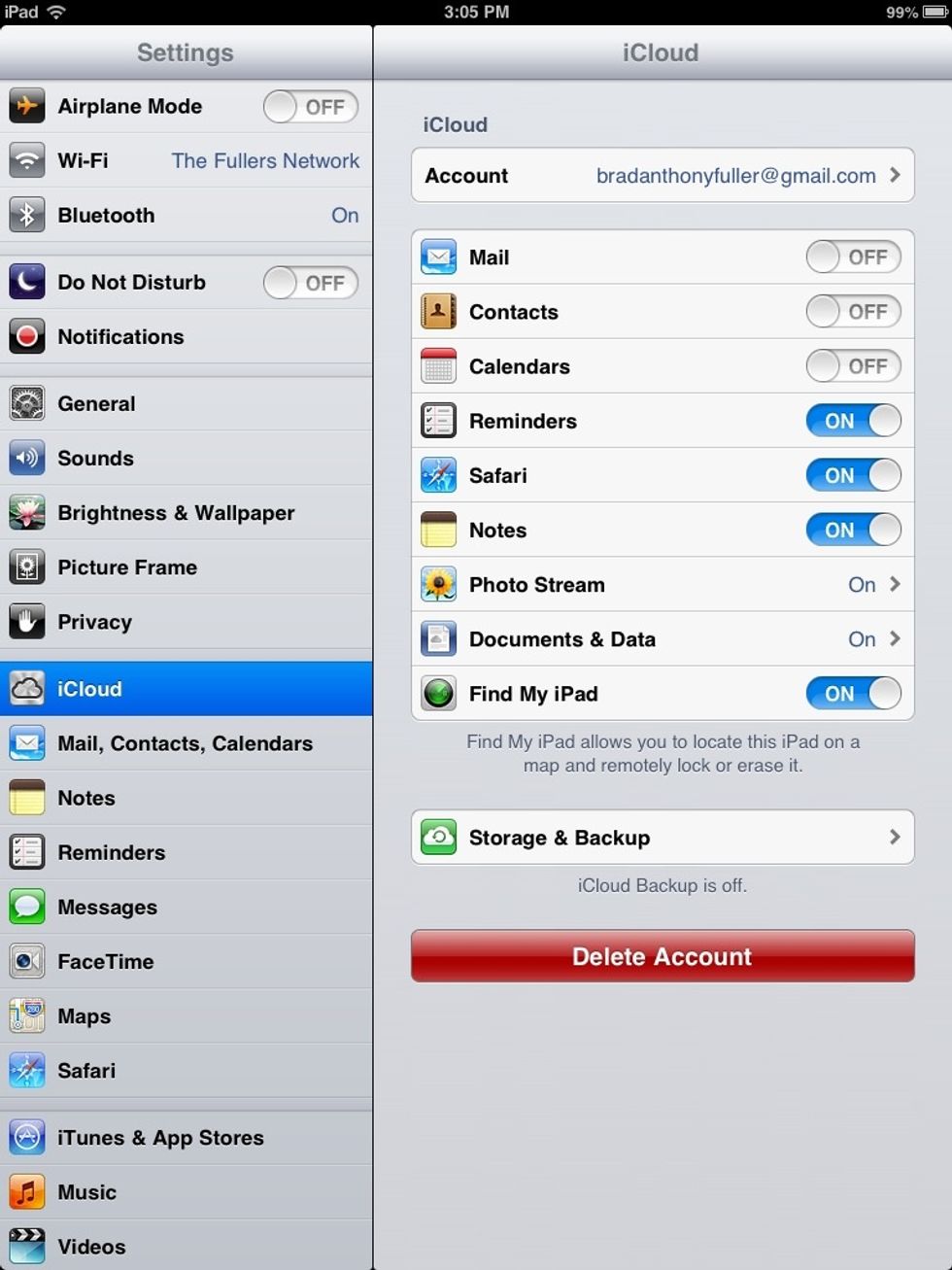 Your screen should look like this if you don't need iCloud for your mail, contacts and calendars. Tap the arrows next to PhotoStream, Documents & Storage and Backup for more settings - next 3 steps.
Check PhotoStream settings are on.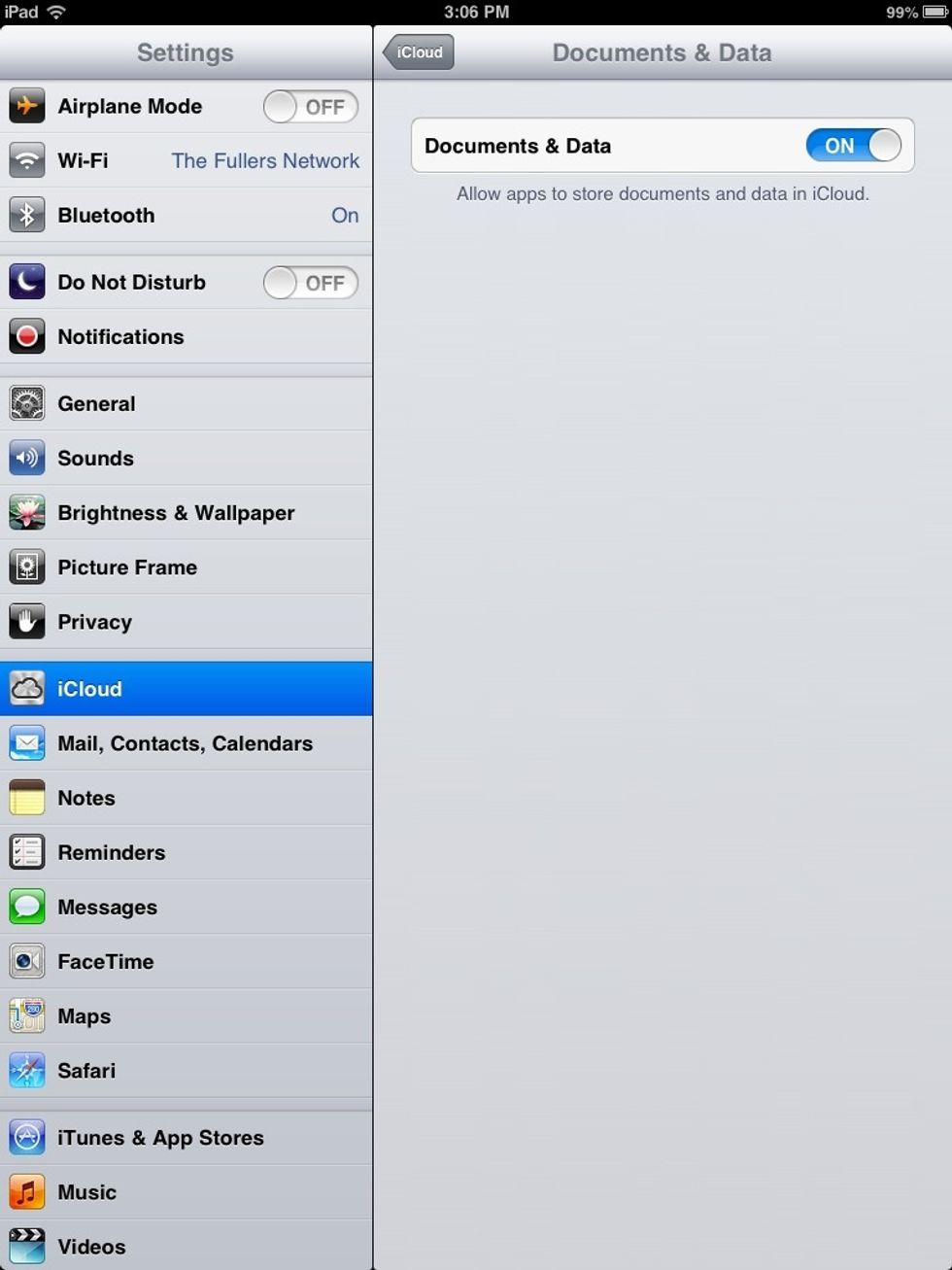 Check Documents and Data settings are on.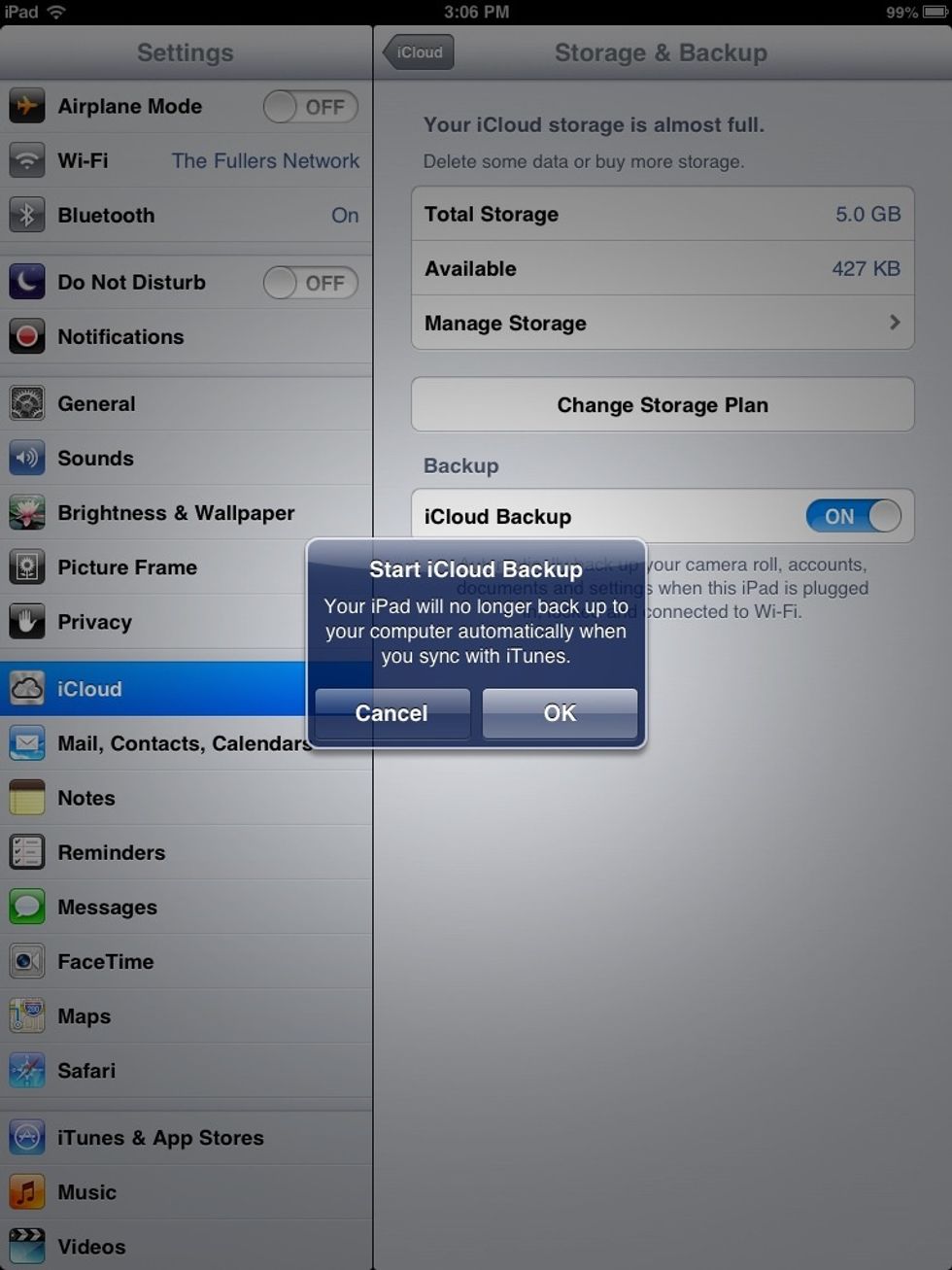 Turn iCloud Backup on to enable your iPad to create a backup in the cloud every night when it's connected to power and WiFi. No more syncing to your computer via iTunes!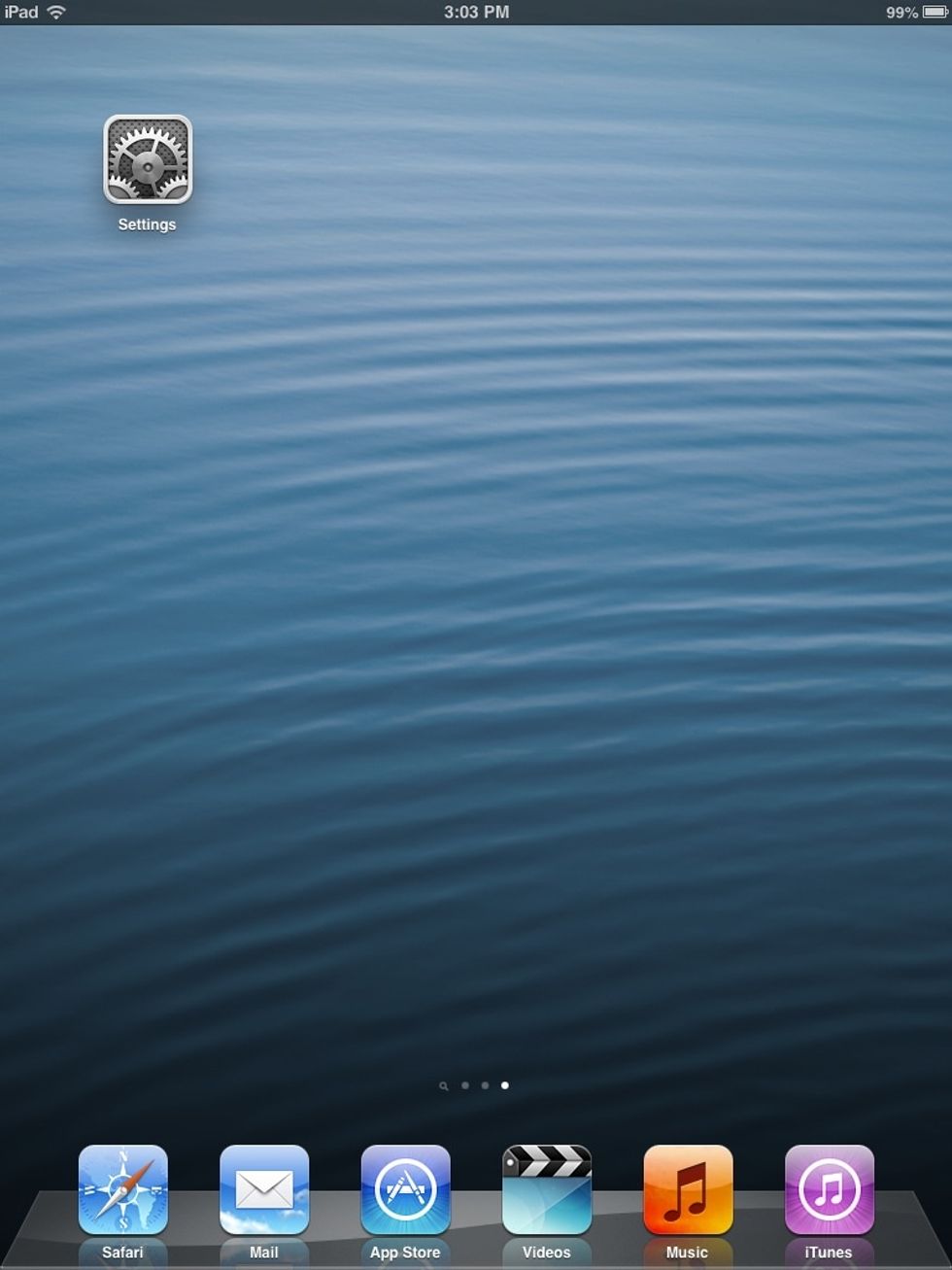 Close the Settings App and you are now officially in the cloud.