How to a spectacular bbq pulled pork sandwich
A Spectacular BBQ Pulled Pork Sandwich
41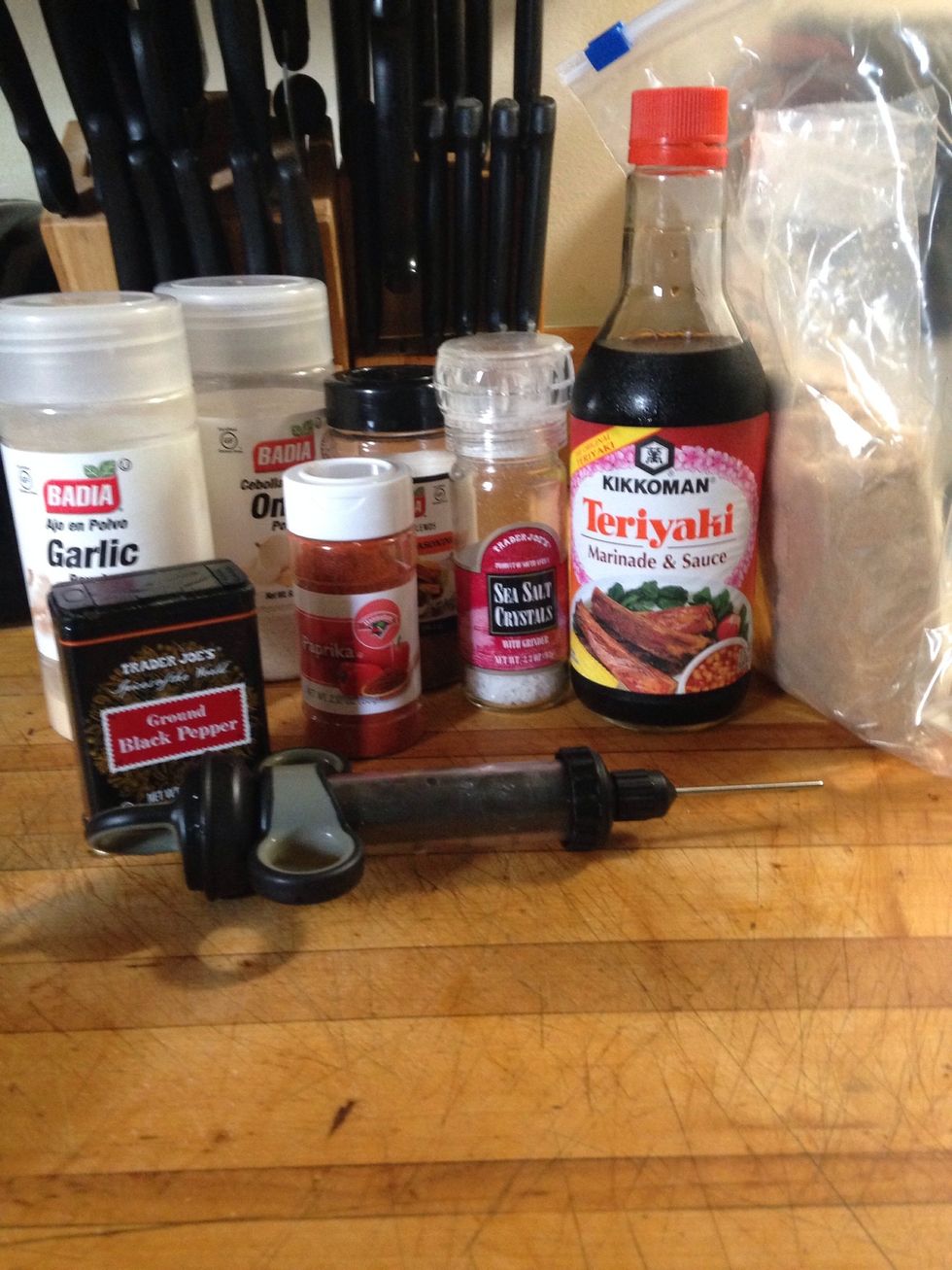 I used these items to make a dry rub for the pork shoulder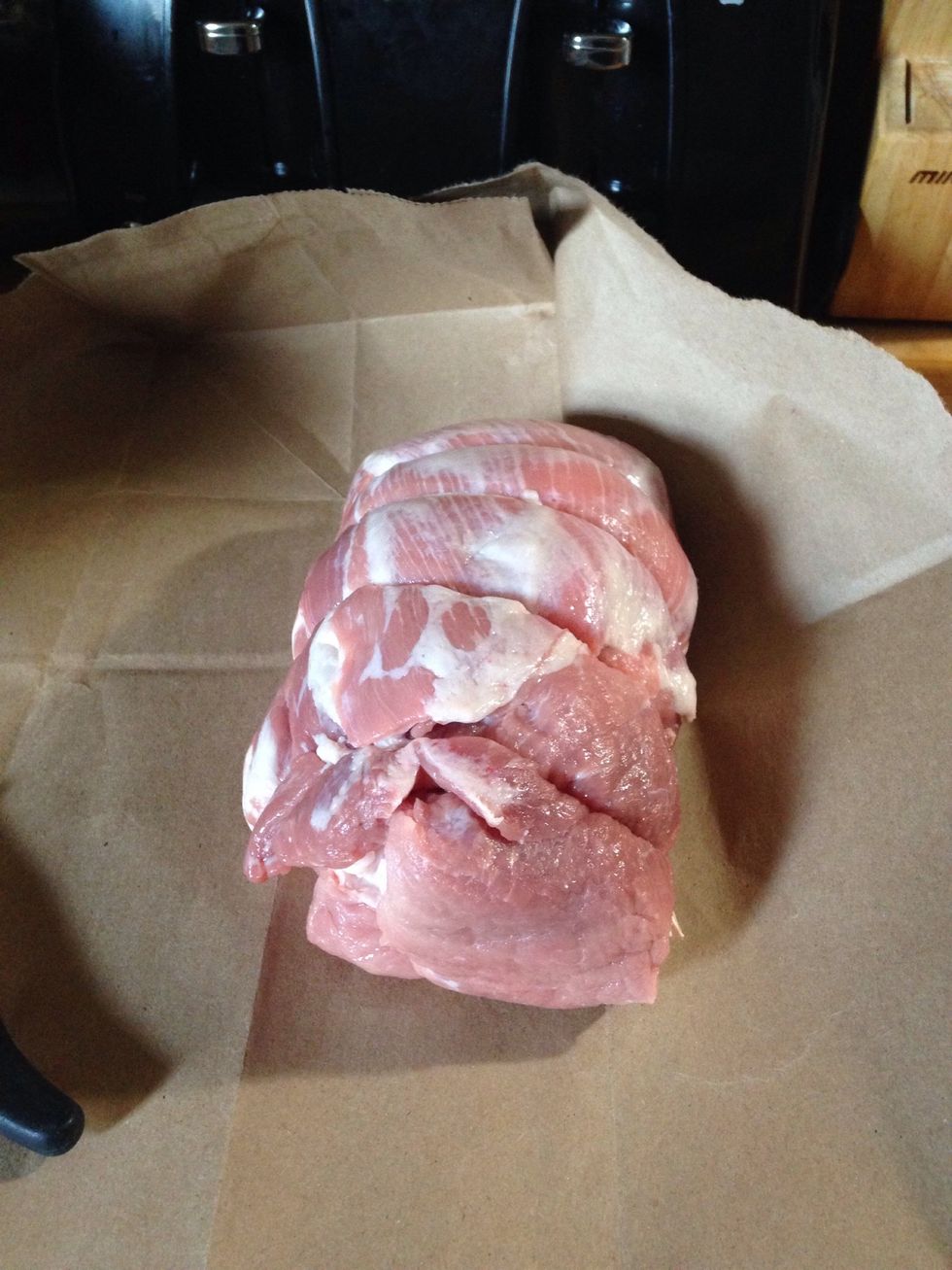 Spread the dry rub all over the shoulder and let sit for 15min. I injected the pork with teriyaki sauce and minced garlic . I purchased the injector from Marshalls .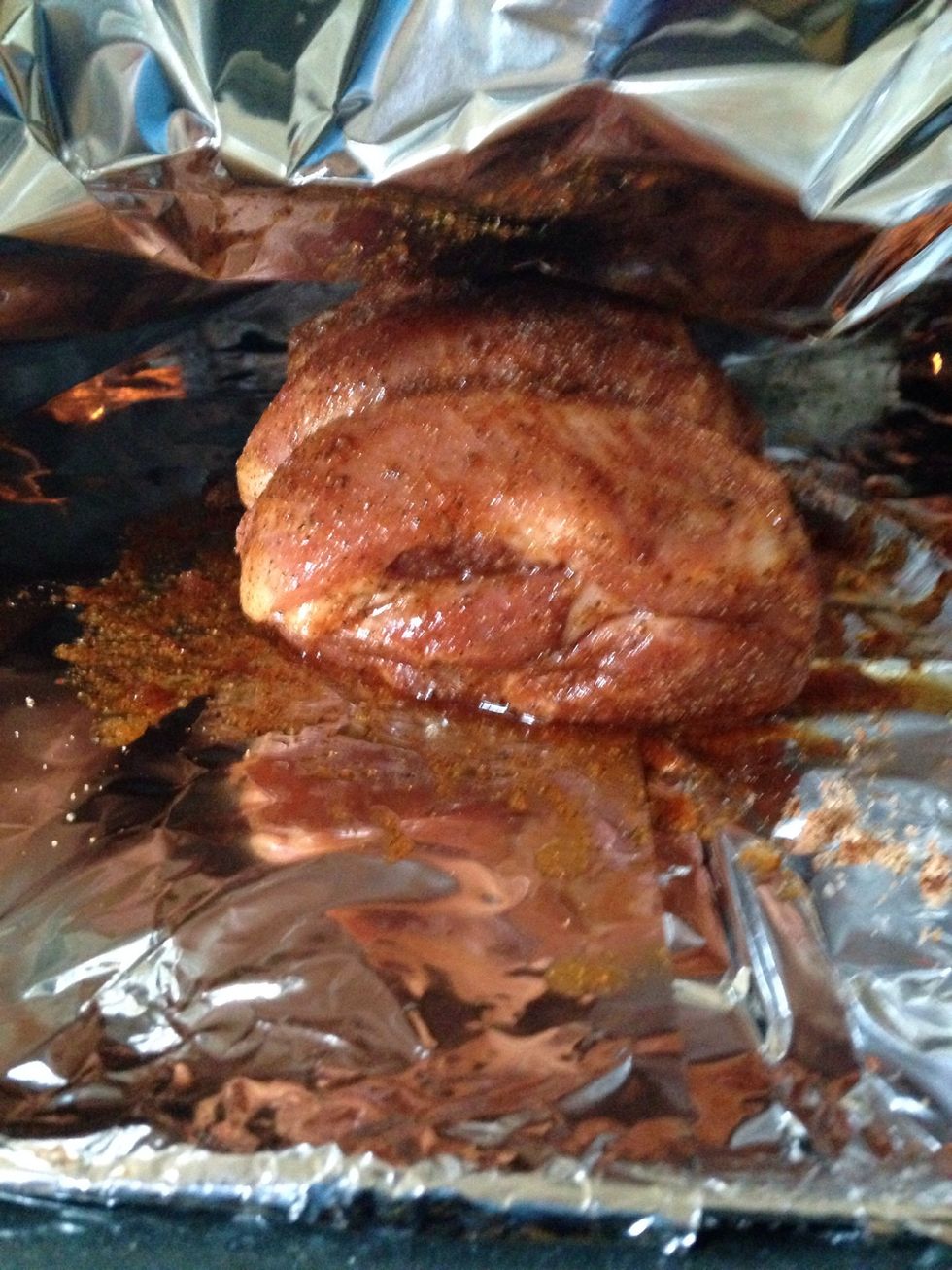 I broiled the pork in the oven for 4hrs . I covered the pork with foil tightly . Drizzle some of the teriyaki marinade over the pork before covering .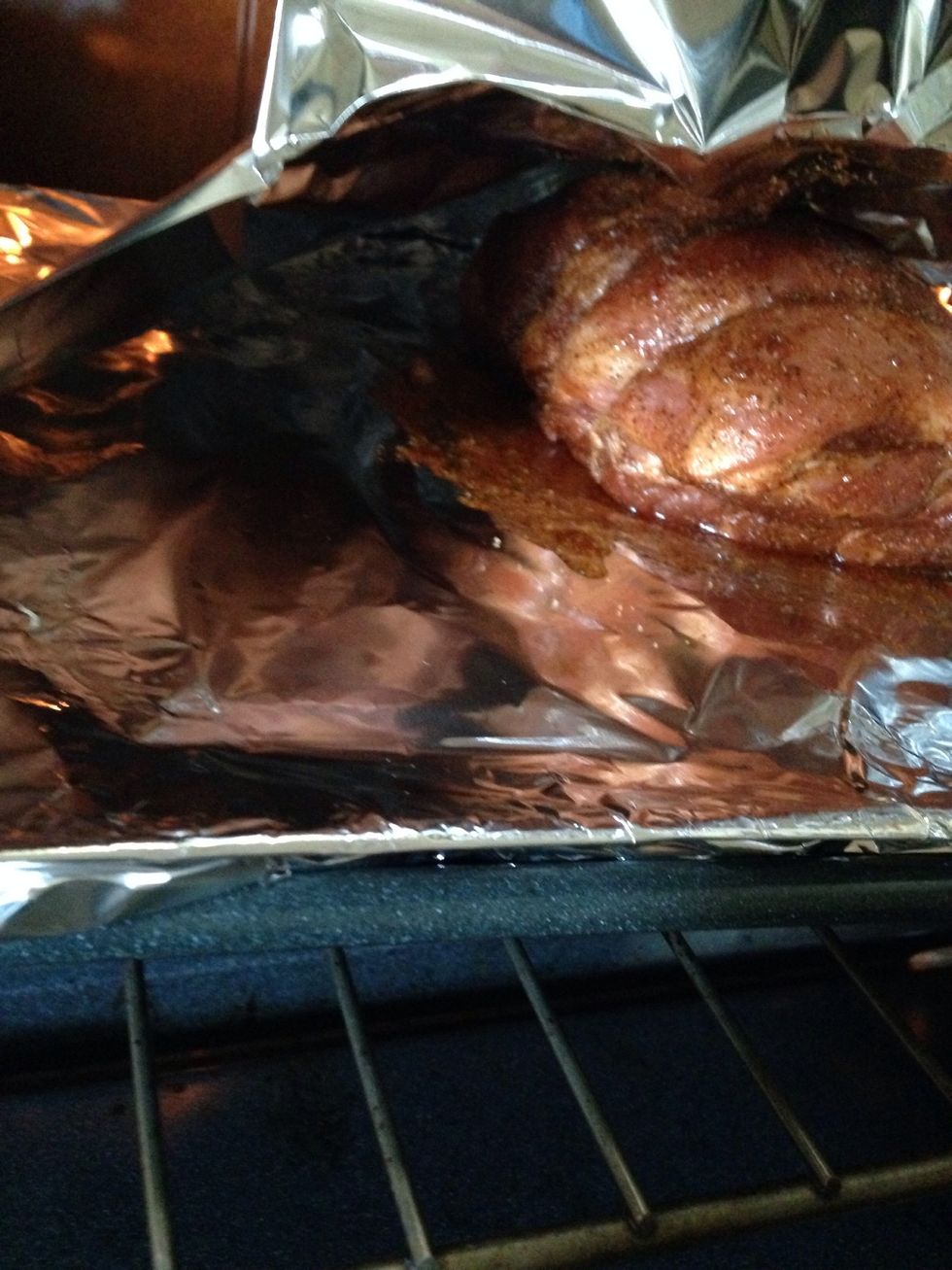 My foil tent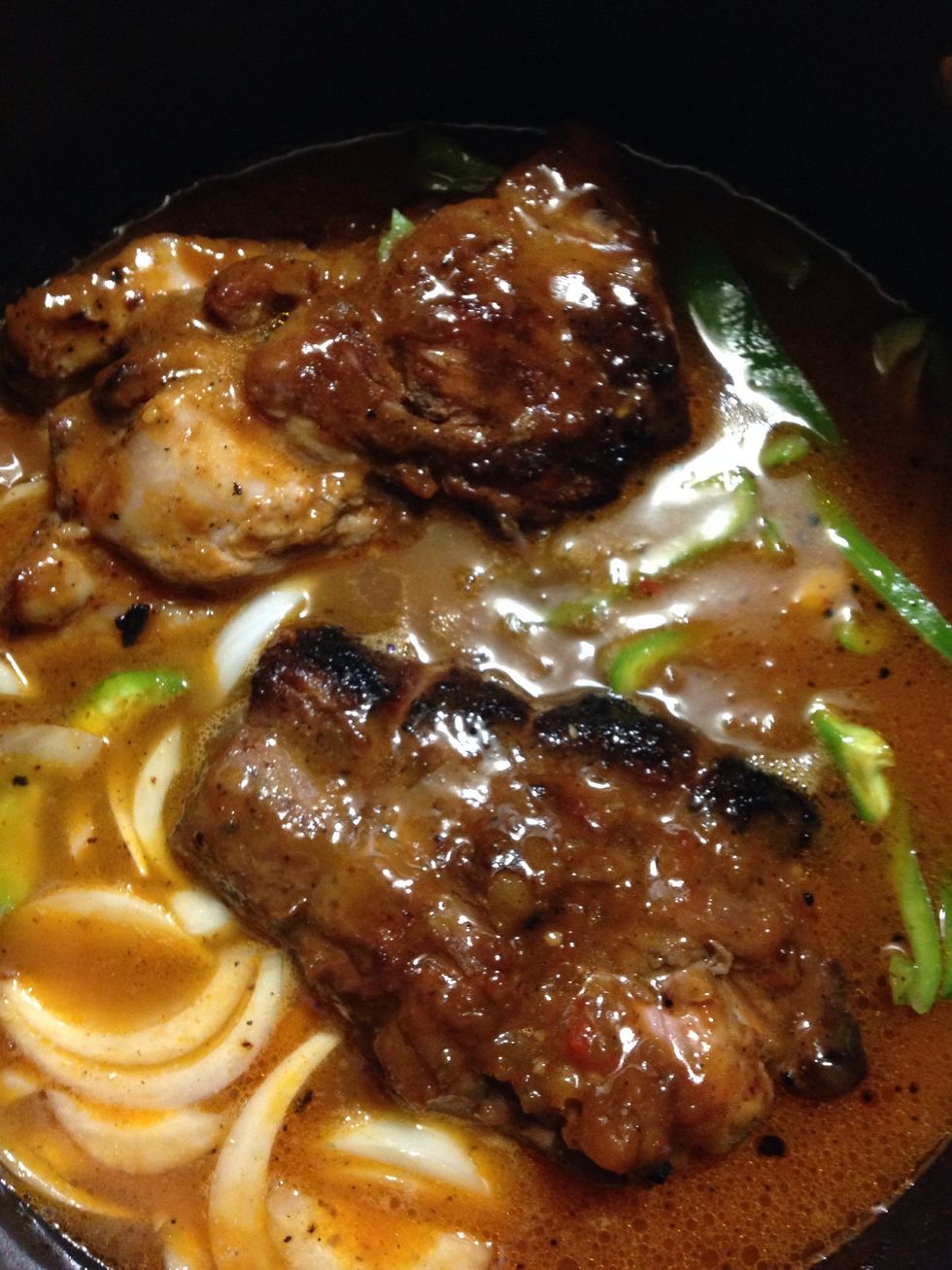 After 4hrs in the oven broiling . I put the pork shoulder in a pot with the BBQ sauce and beef stock and let it simmer for 2 1/2 hours or until it falls apart .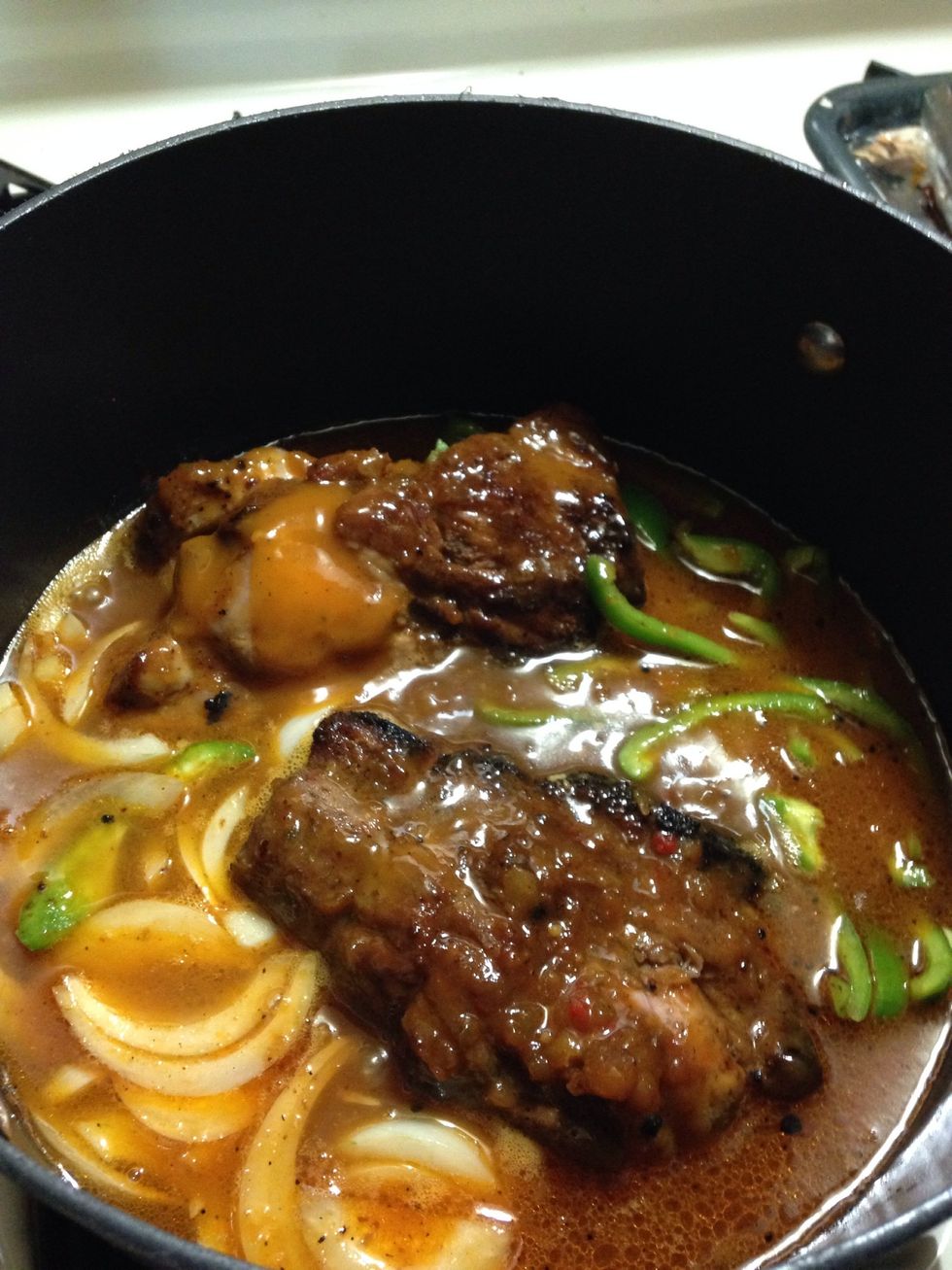 I cut one green pepper from my own garden and one yellow onion large pieces for flavor . Let simmer with a lid on low .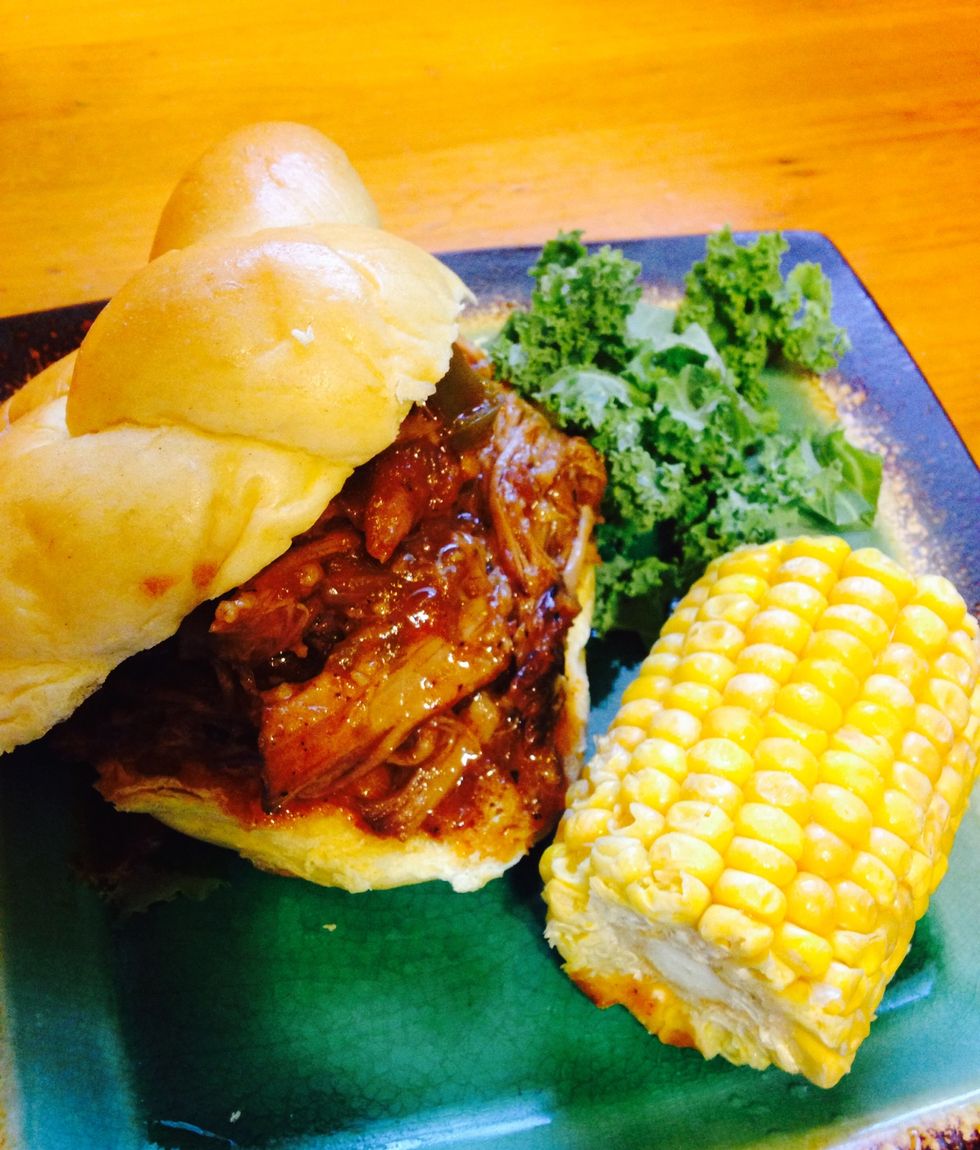 Finished product!! Your Family and Friends with love you for this recipe !!🍴
6.0lb Pork Shoulder
BBQ sauce
1.0c Teriyaki marinade
2.0Tbsp Garlic powder
2.0Tbsp Onion powder
2.0Tbsp Black pepper
2.0Tbsp Brown sugar
1.0Tbsp Paprika
1.0tsp Sea Salt
Philadelphia, Pennsylvania