This is a dish that is perfect for people with not enough time to cook a home cooked meal every night. It goes very fast and it tastes good too.
125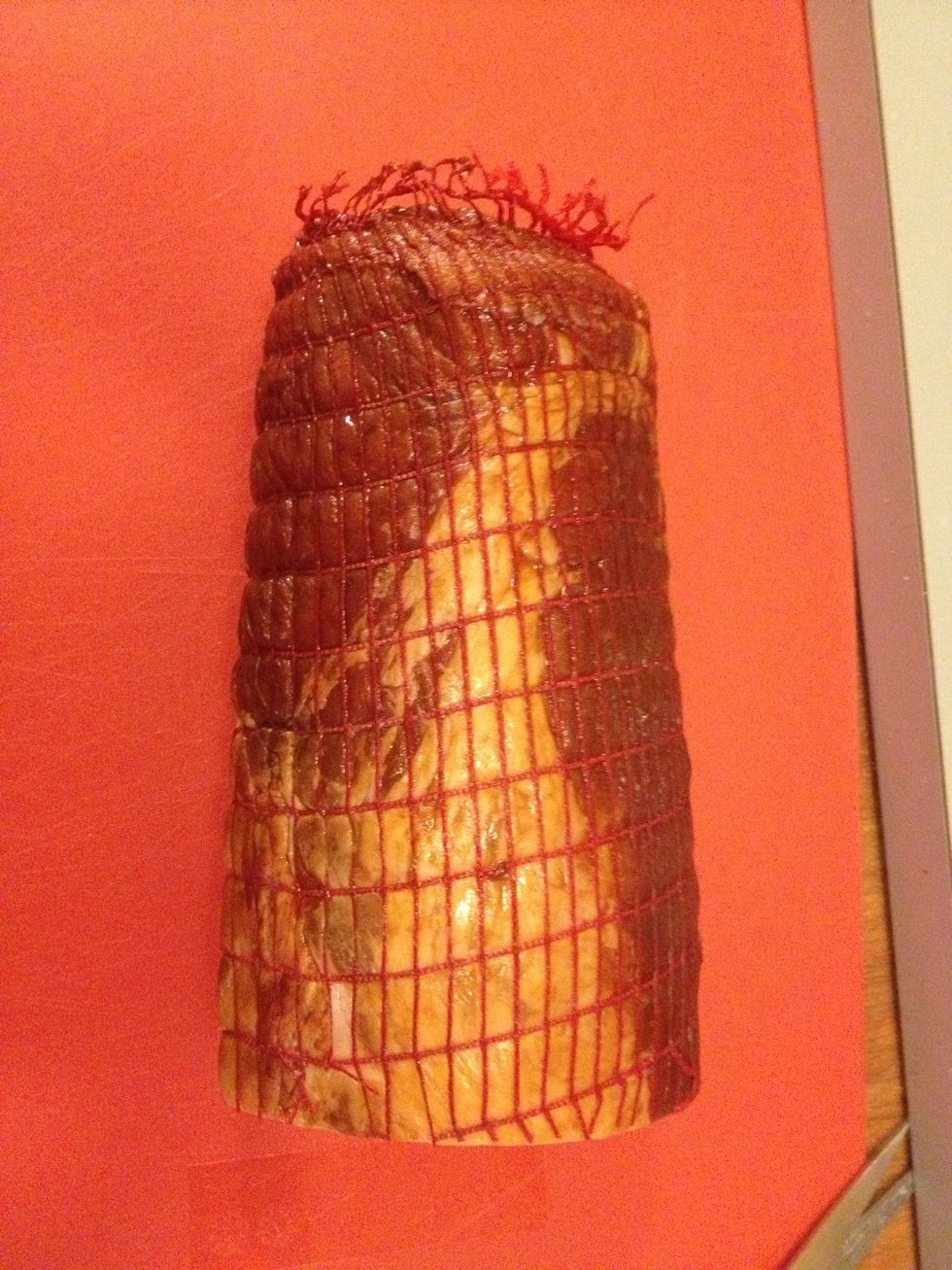 The meat is smoked pork loin and it has quite a distinct flavor. You can eat it raw, sometimes children prefer it that way, but it tastes better when cooked. It comes vacuum-packed.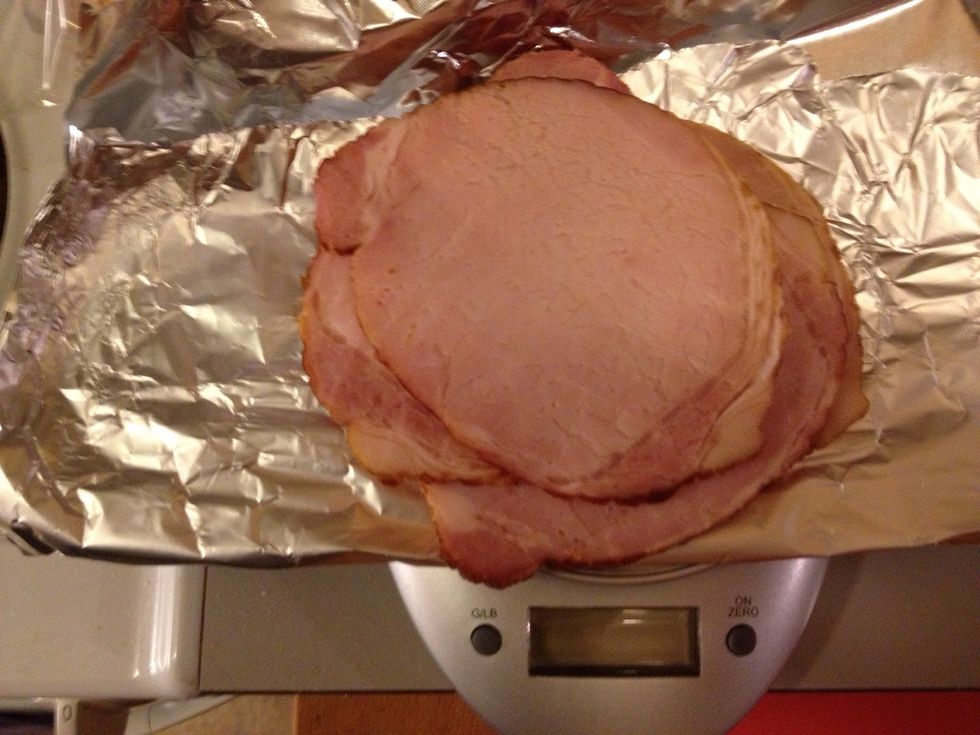 Remove the string, then slice it. Usually a piece weighs about 1,5 kilos. Depending on how many you are feeding, freeze the rest, or fry the leftovers and have it with eggs for breakfast.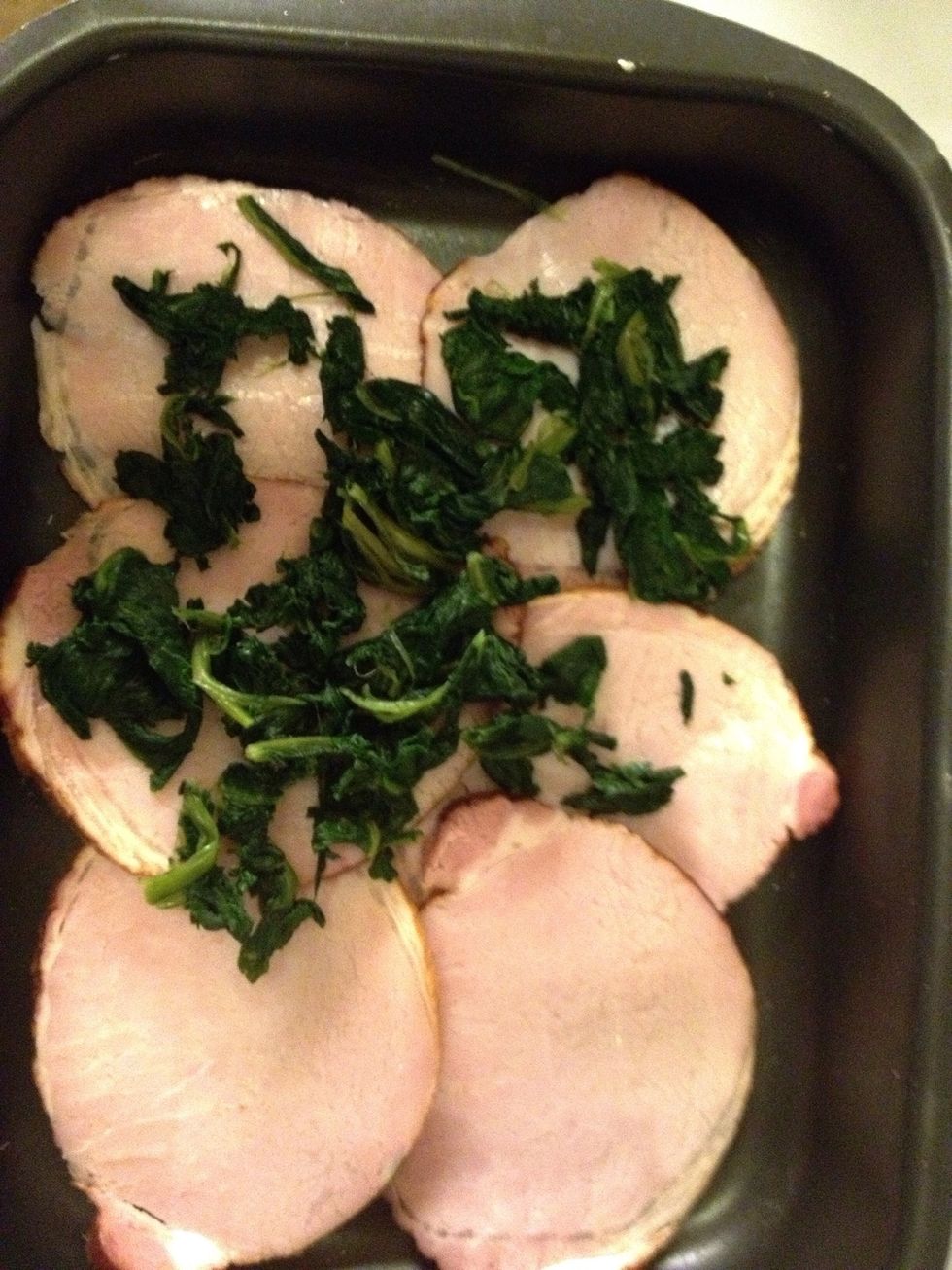 Put the sliced meat in an oven pan. Thaw the spinach in the microwave and then squeeze out the excess water. Add it on top of the meat.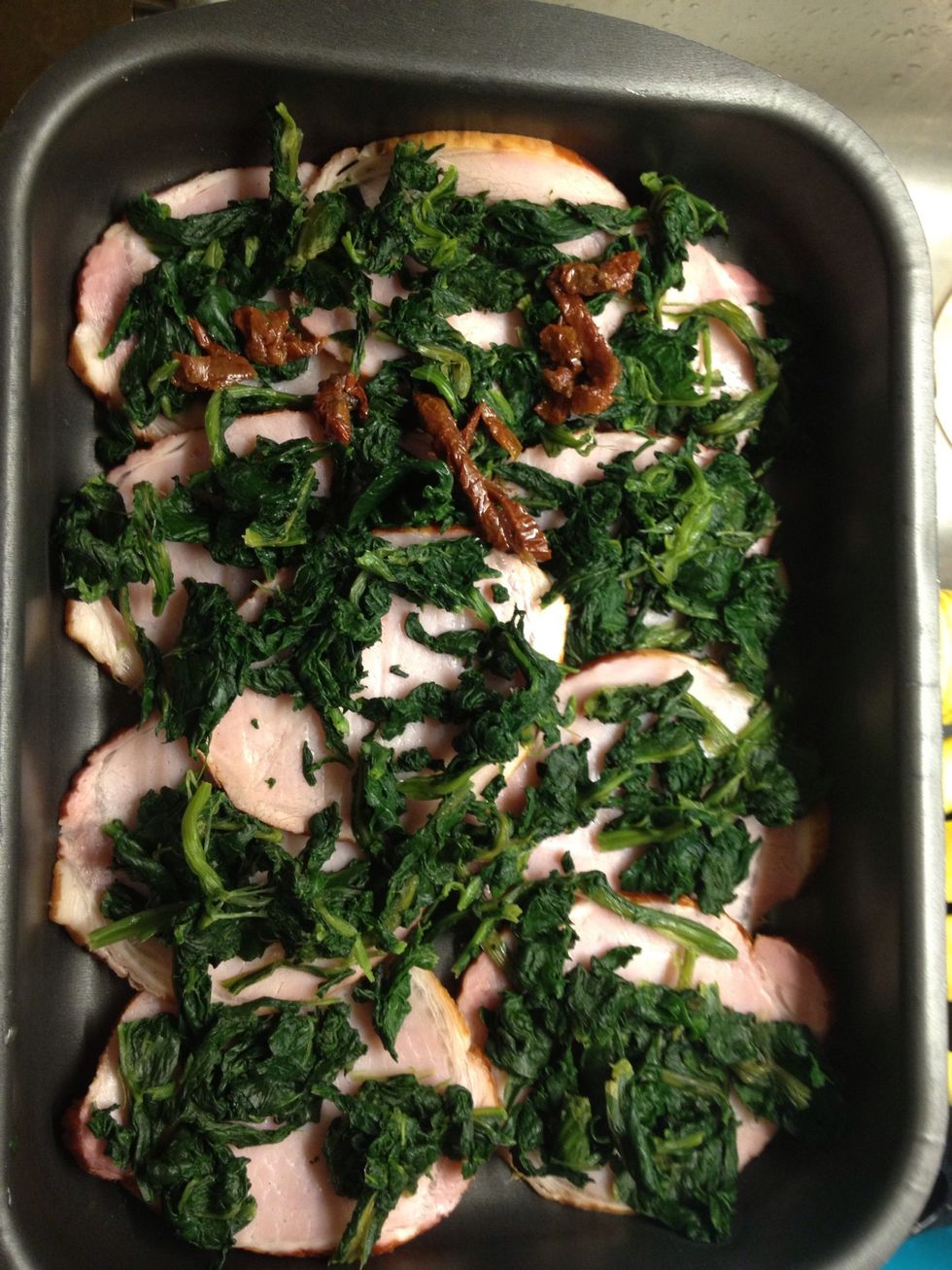 Then add sliced sun dried tomatoes.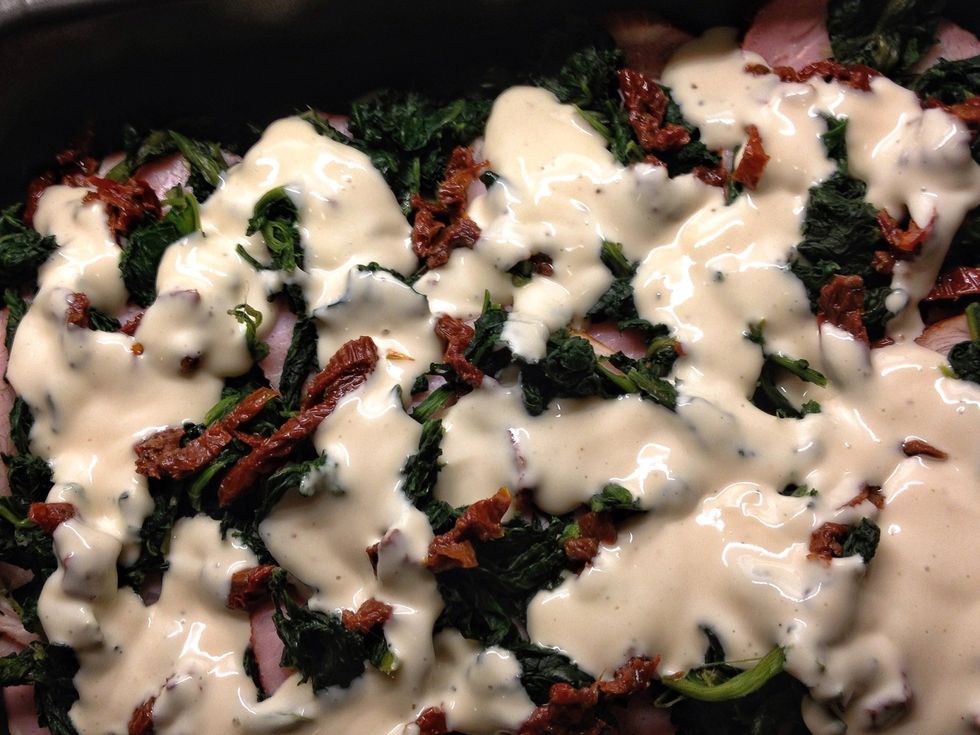 Pour your preferred sauce on top. Homemade bechamel/4 cheeses sauce tastes so much better but it also works with a ready made version.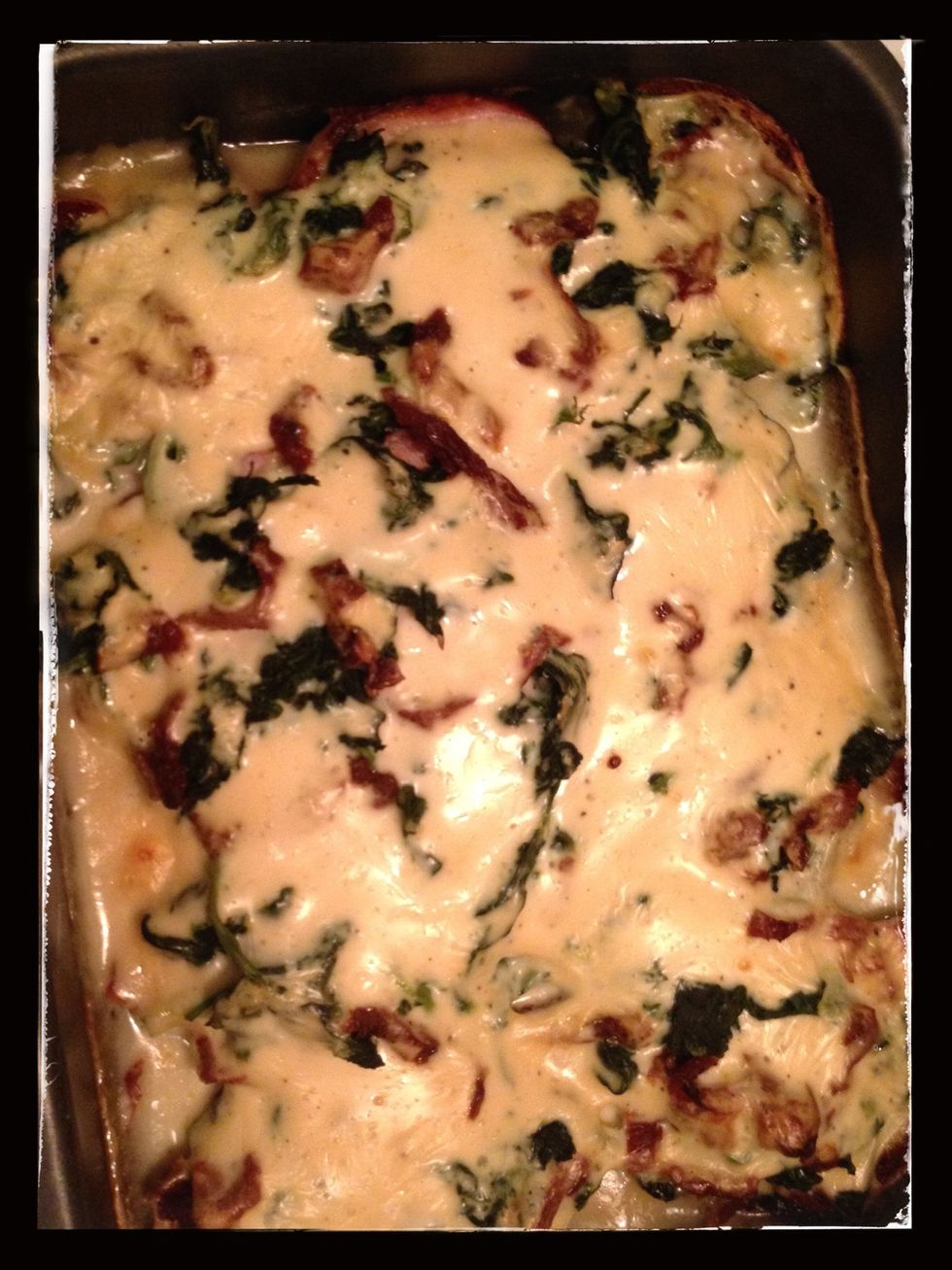 Put the dish in the oven for about 20 minutes or until the sauce has got some colour.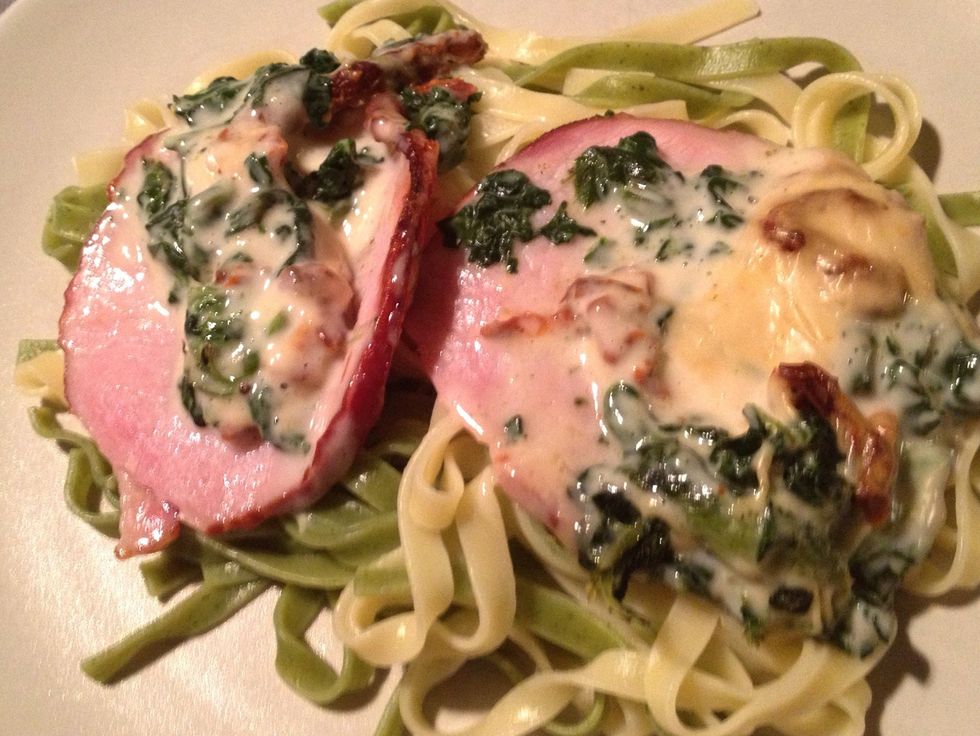 Dinner's ready! Serve with your favorite pasta. We used tagliatelle, yummie!
450.0g Lightly smoked pork loin (kassler)
400.0g Spinach
10.0 Sun dried tomatoes
400.0ml Bechamel sauce or readymade 4 cheeses sauce
Pasta
Karin Siöö
Lives in Sweden. Gets inspiration from trips, blogs & international students I meet at work.