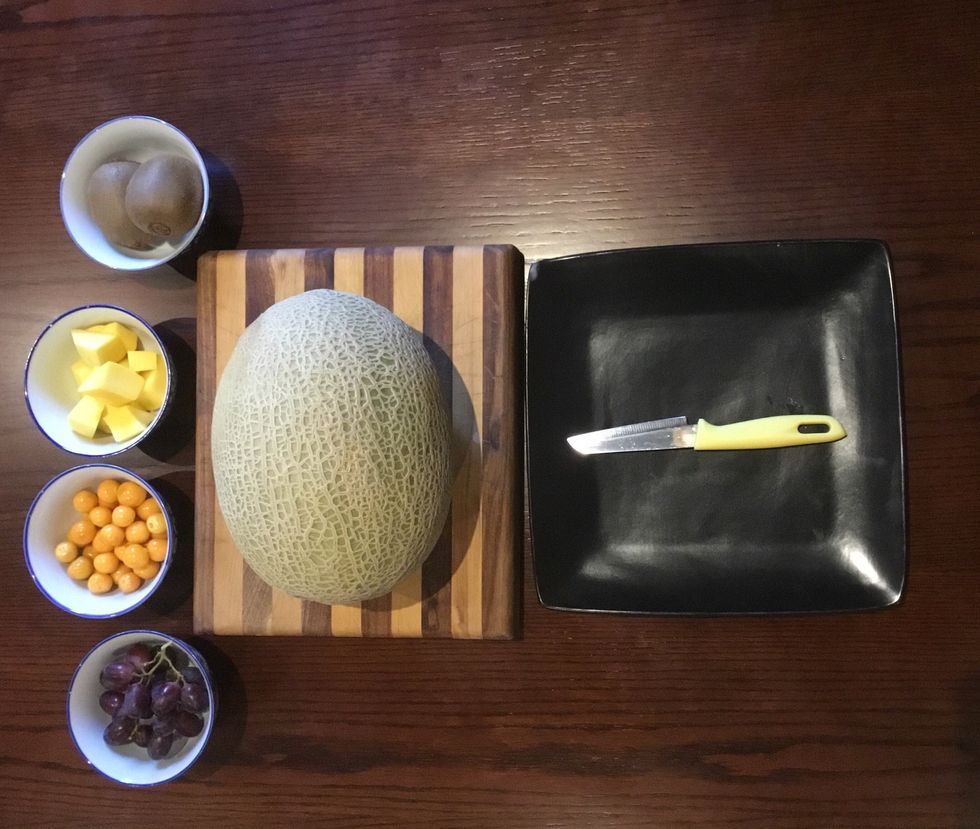 You should have: a knife, a melon, a variety of fruits, a board and a plate.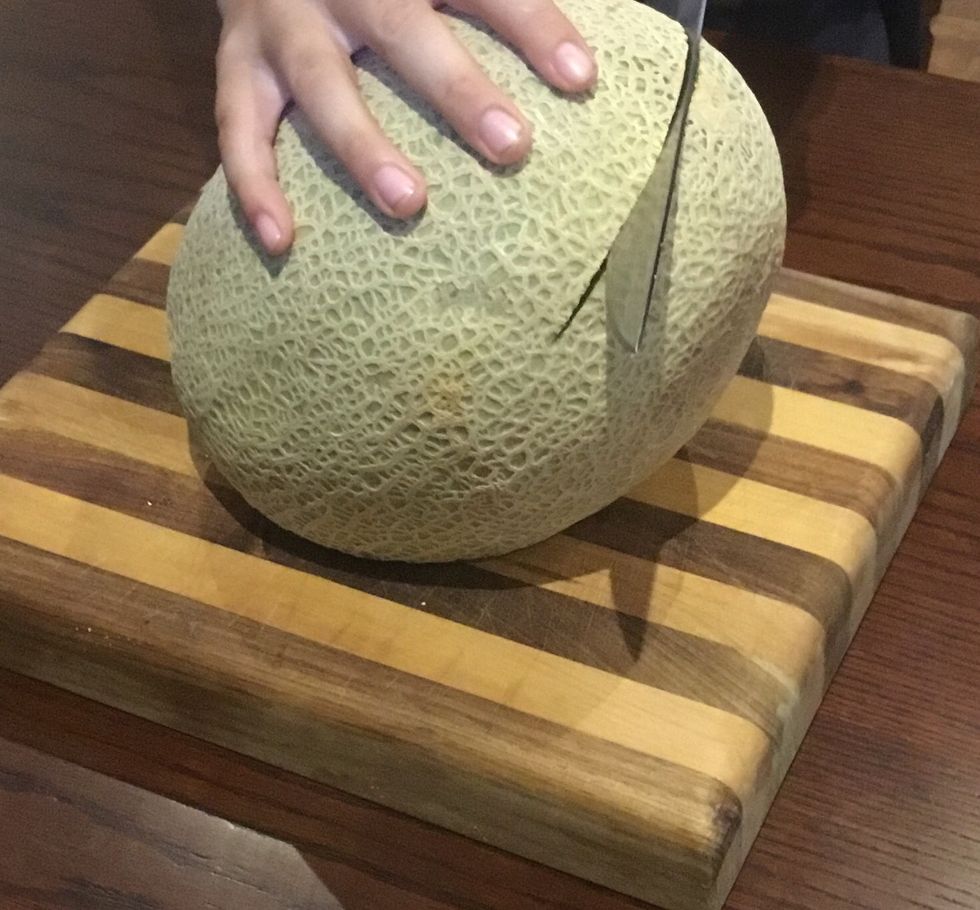 Cut into the side of the melon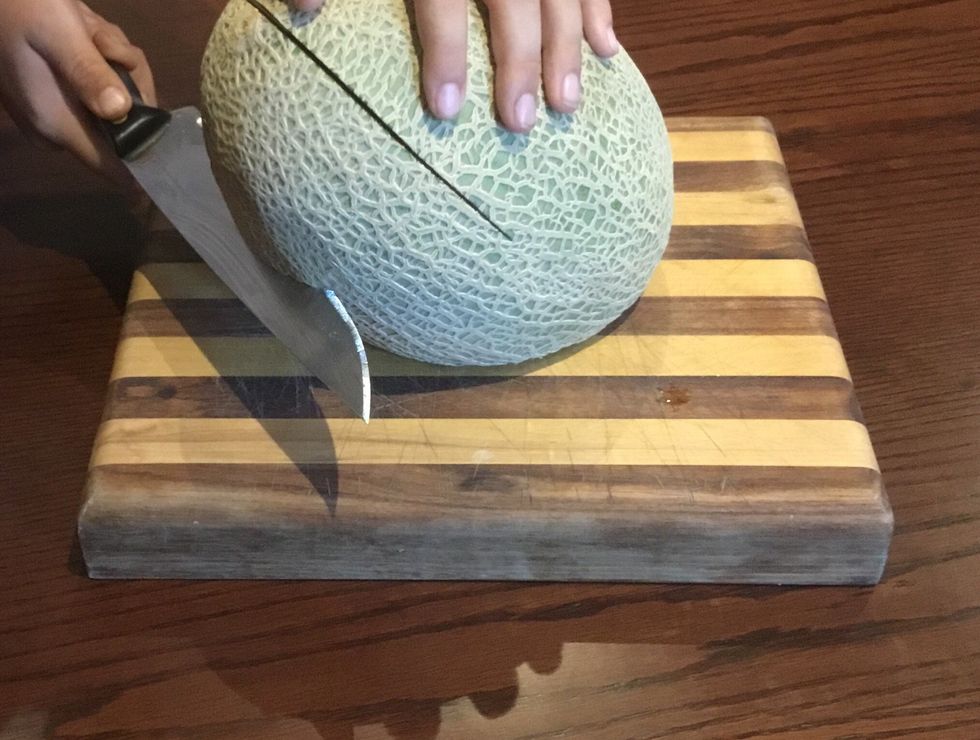 Cut into the other side of the melon up to the first cut you did
Take out the pips inside the eel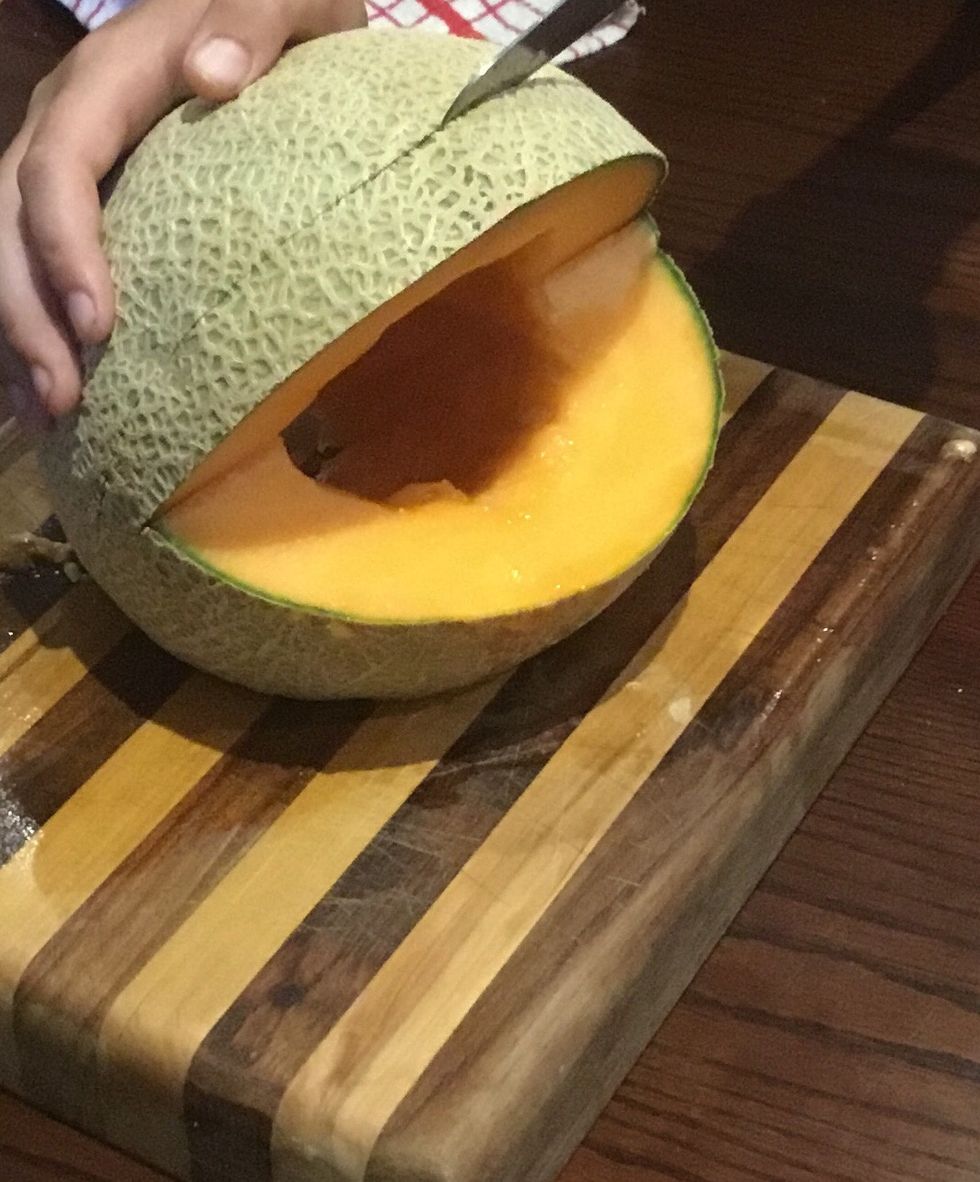 Draw a line with your knife a cm away from the mouth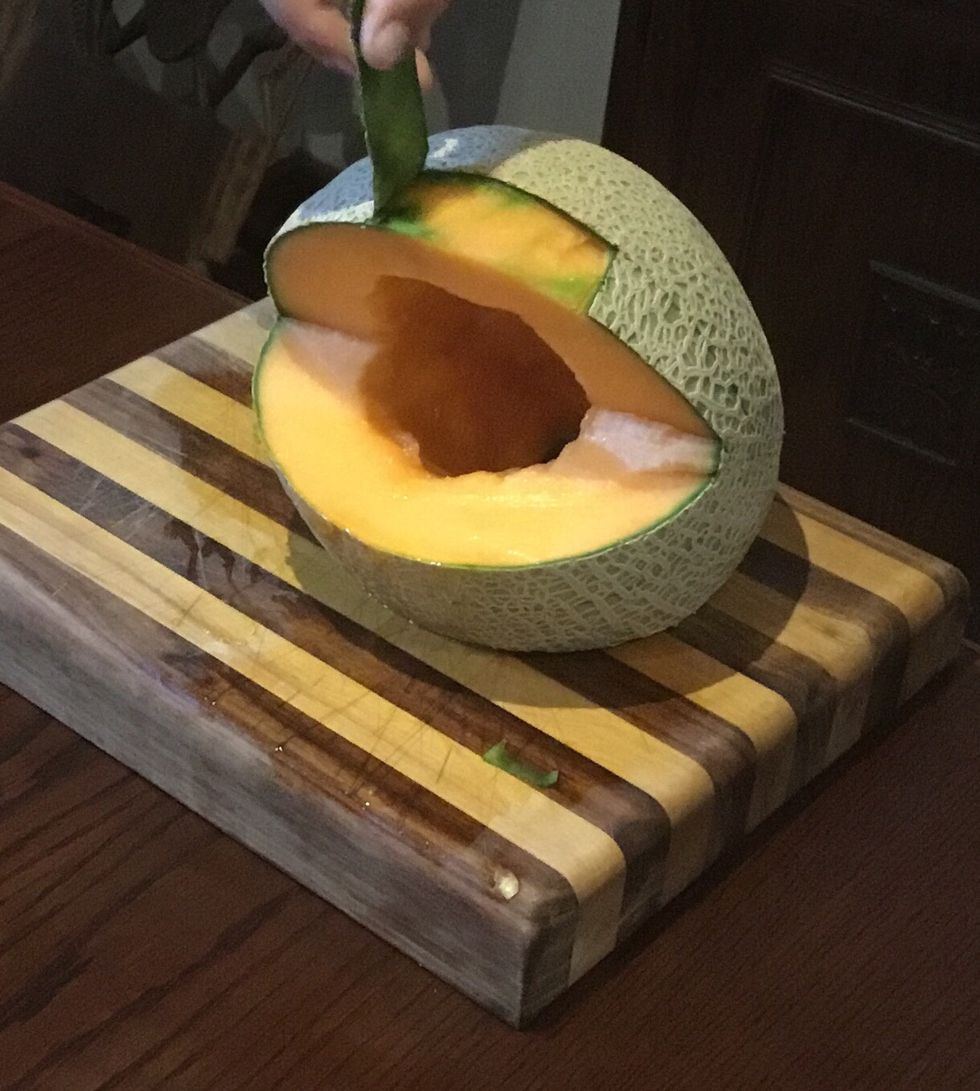 Peel the skin from the line to the mouth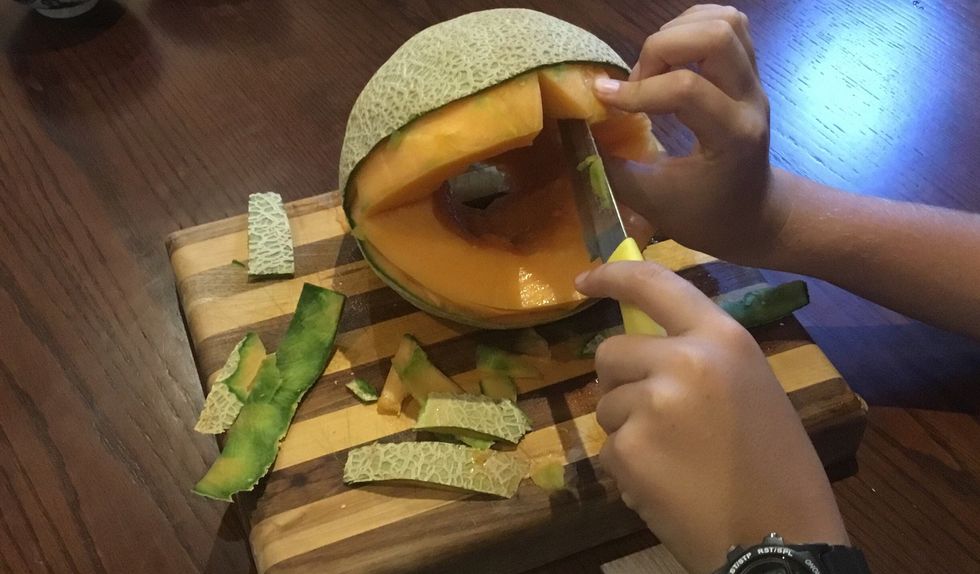 Cut the teeth like shown in the picture above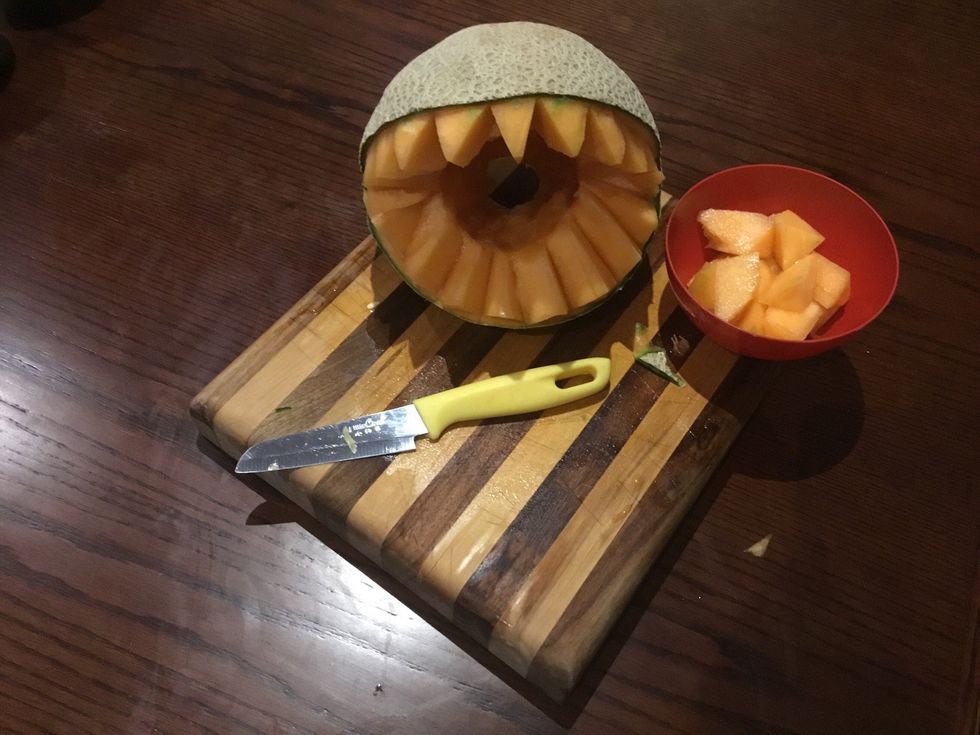 The teeth should look like this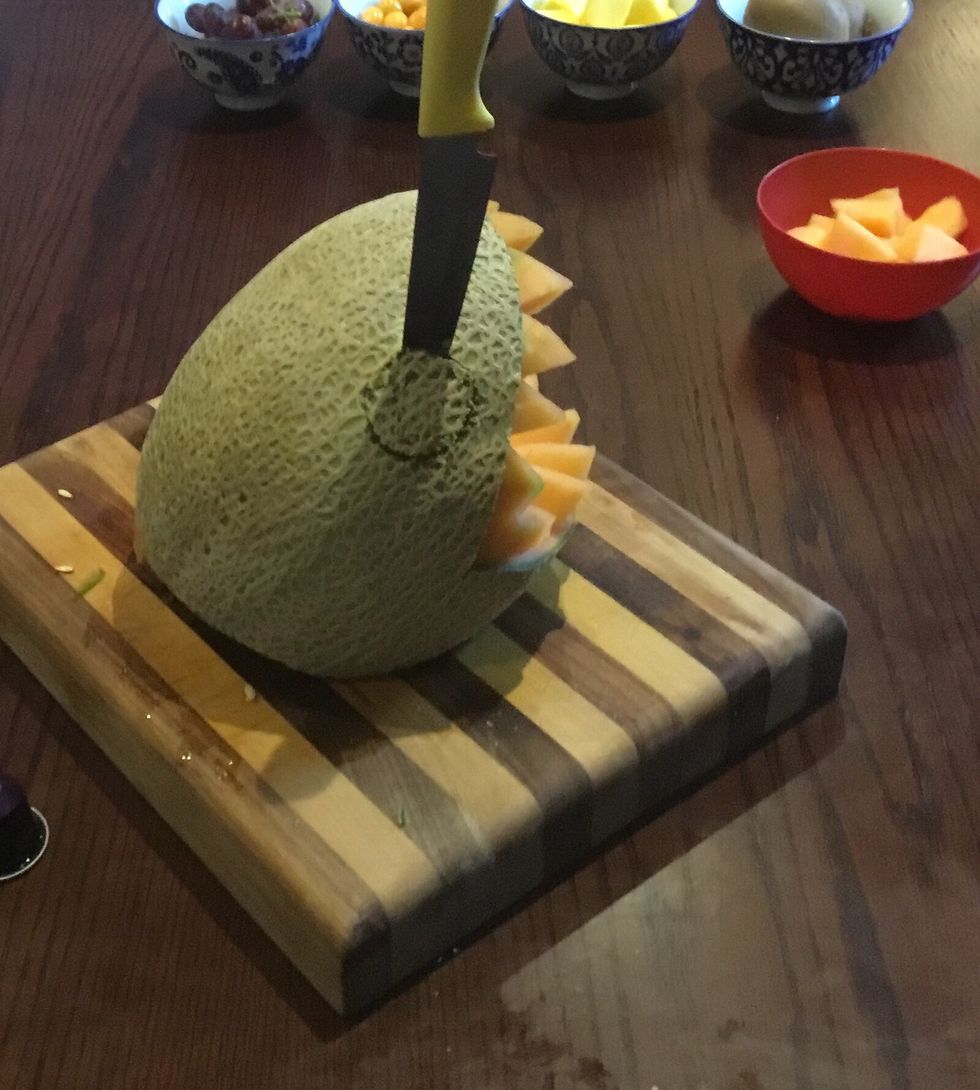 Make 2 circles on either side for eyes. Cut them out about a 5mm into the peel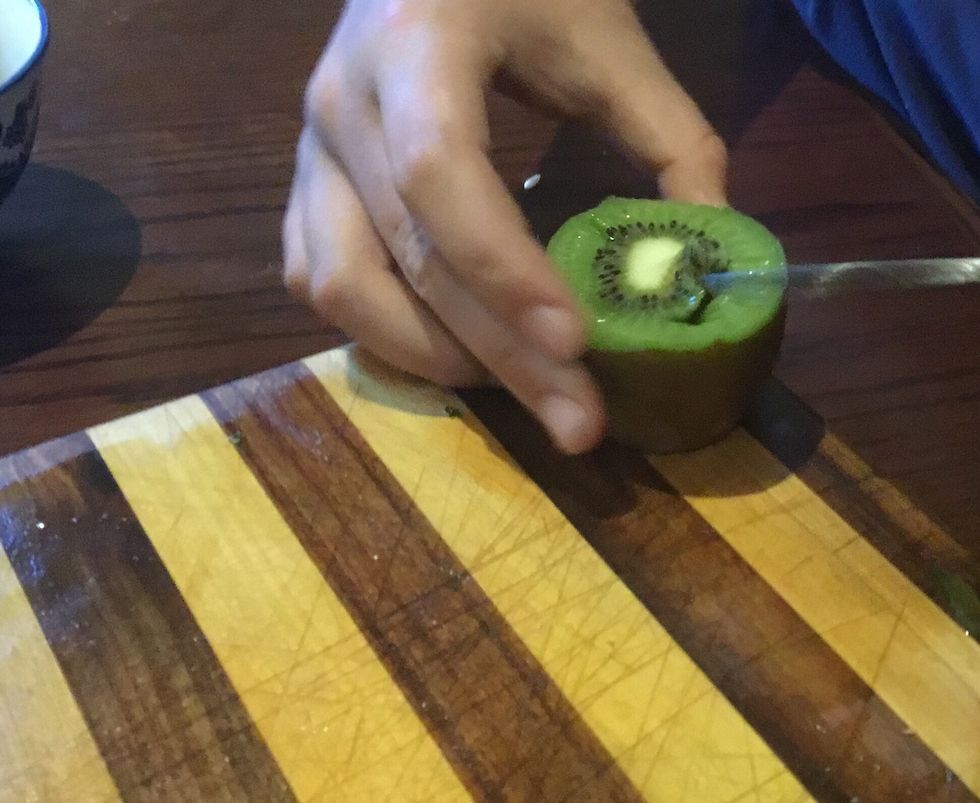 Cut 2 kiwis so that they fit into the eyes
Cut a grape in half. Connect the half grape to the middle of the eye by using a toothpick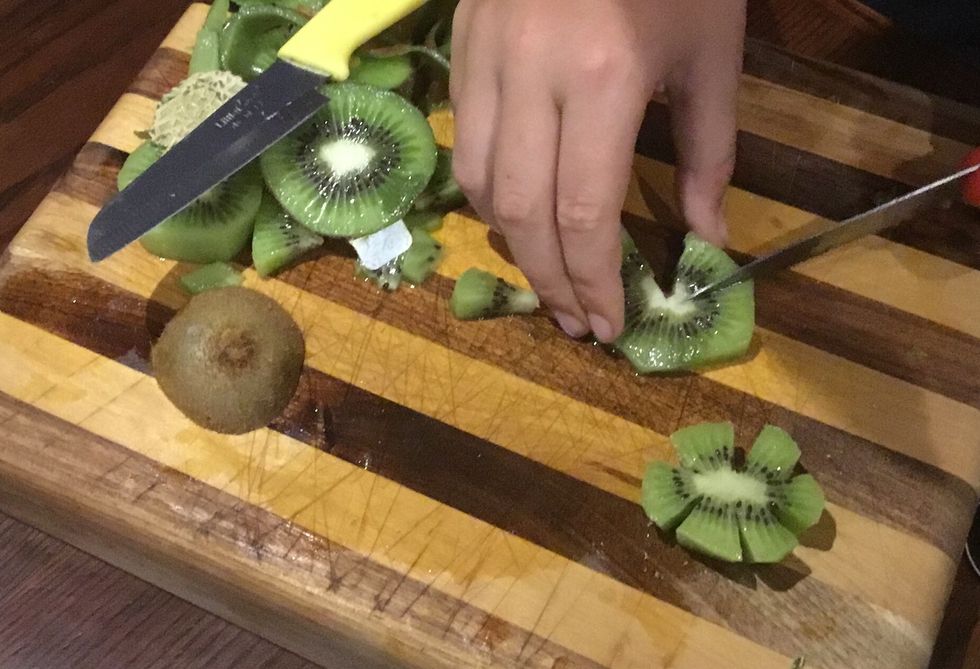 To make coral. Cut triangles out of the kiwis.
Start cutting and decorating the eel with dark and light kinds of fruits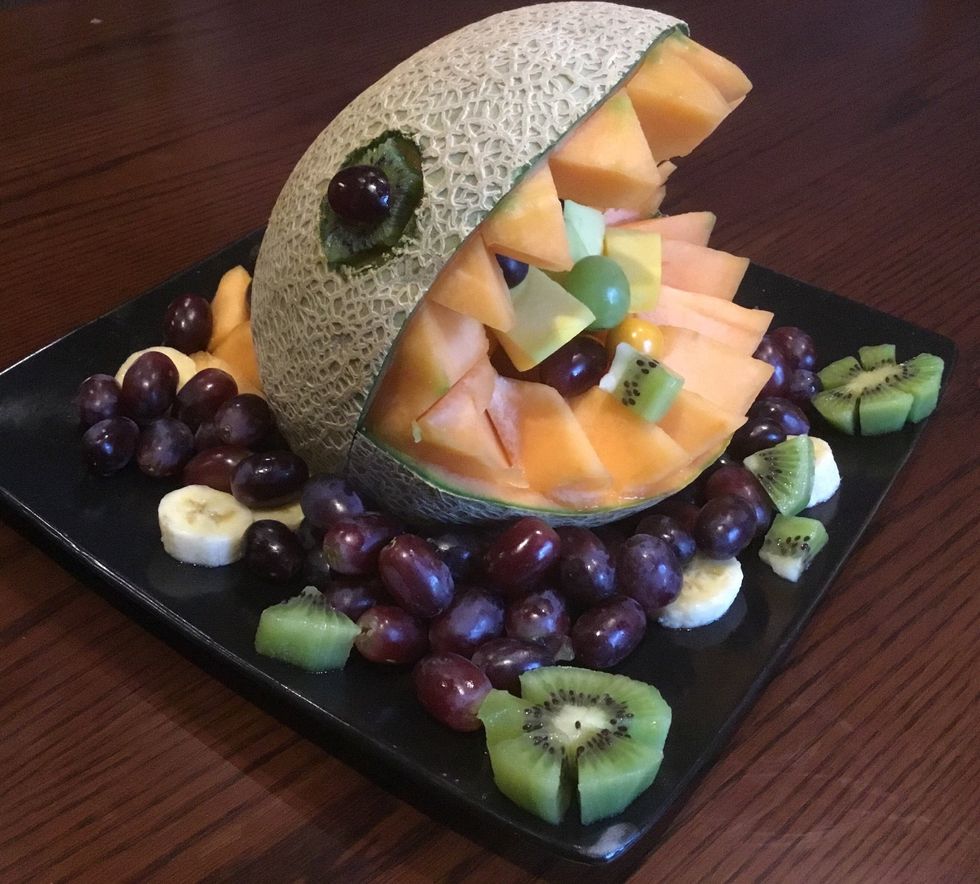 Your eel should look like this when you're finished.