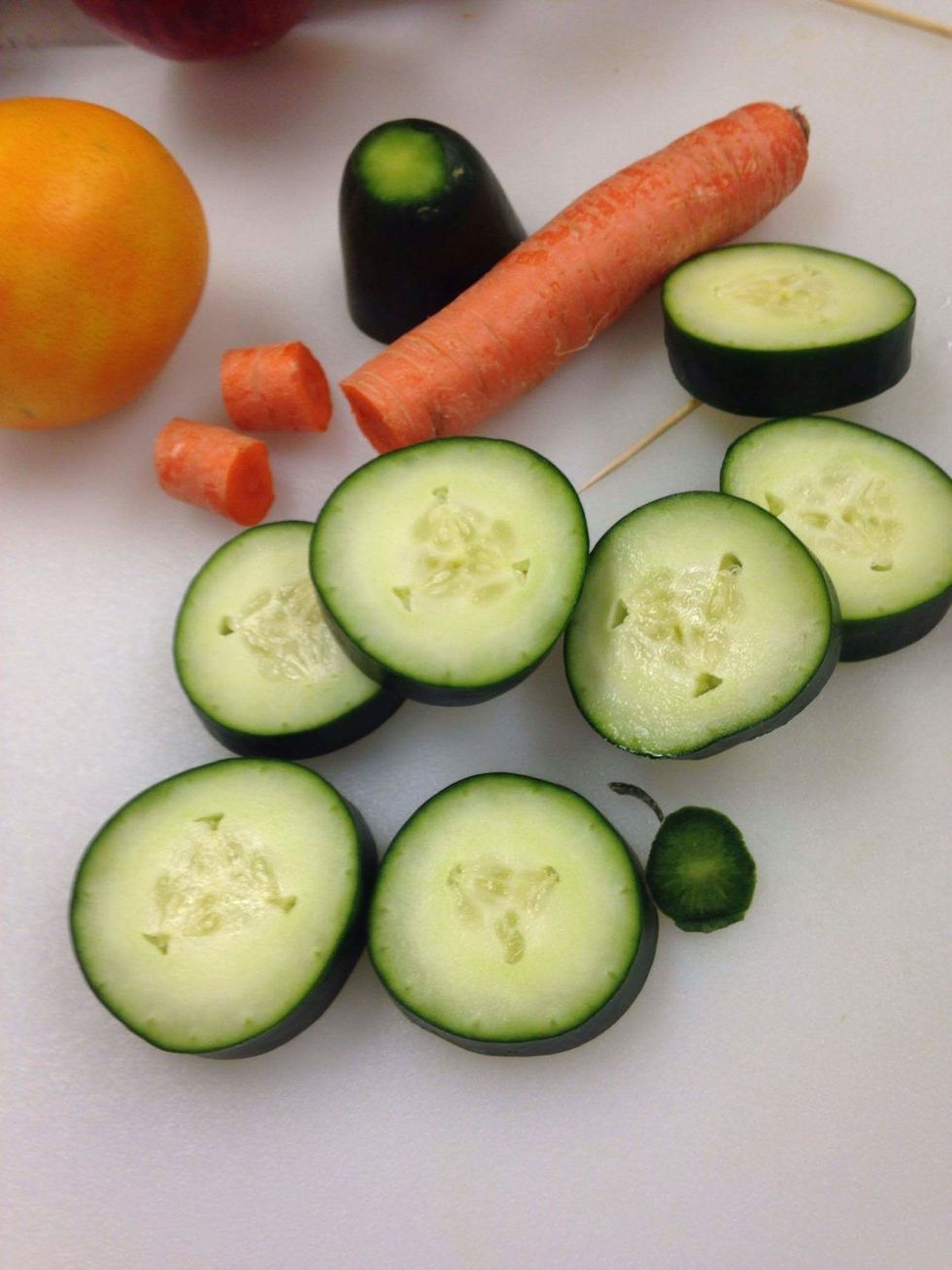 Cut 1 cucumber and 1 carrot into half inch slices.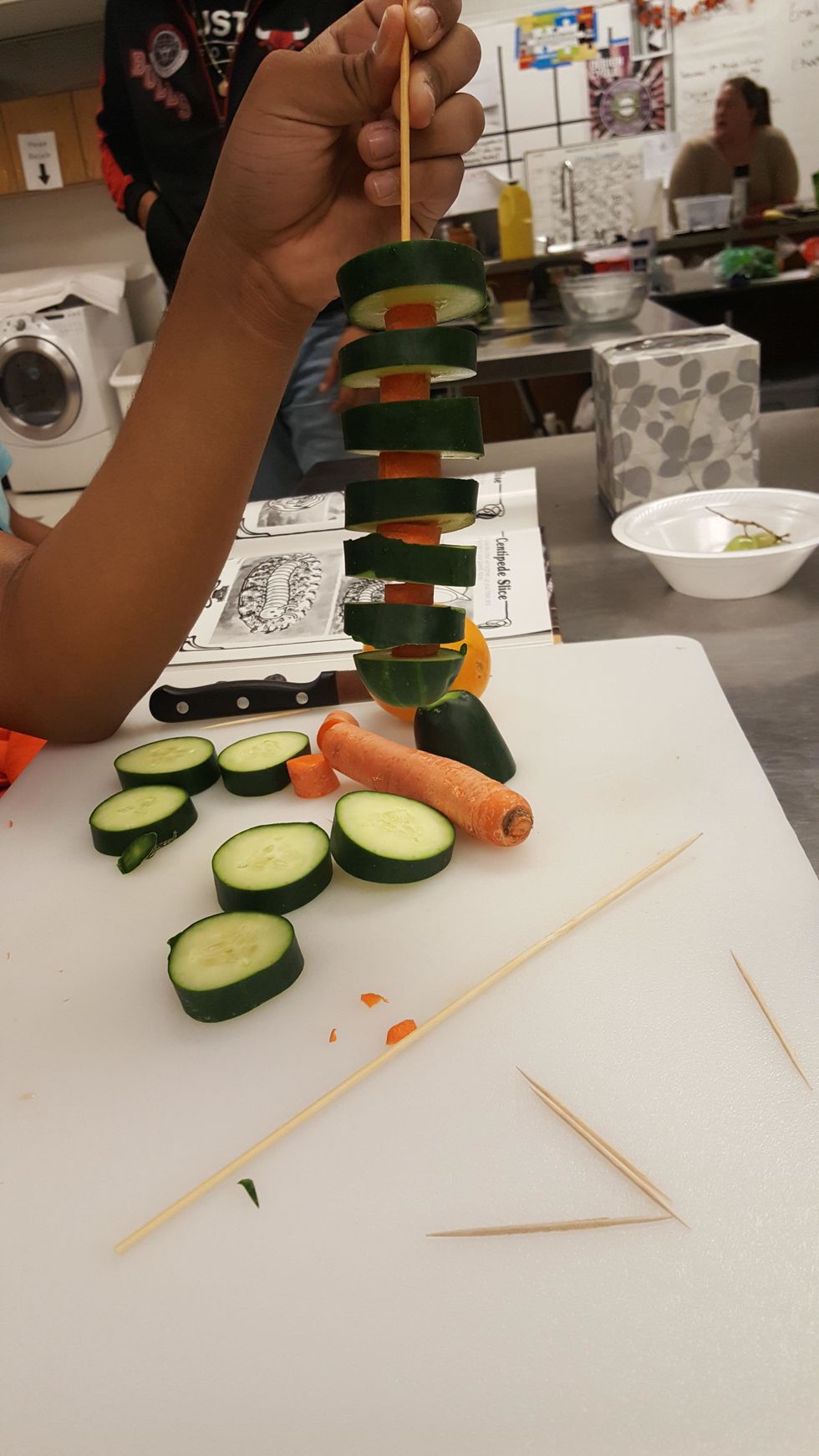 Put the half inch slices of carrot and cucumber on a skewer. Arrange them in order of a slice of cucumber and then carrot and repeat.
Continue to repeat this process until you do not have room at the end of your skewer.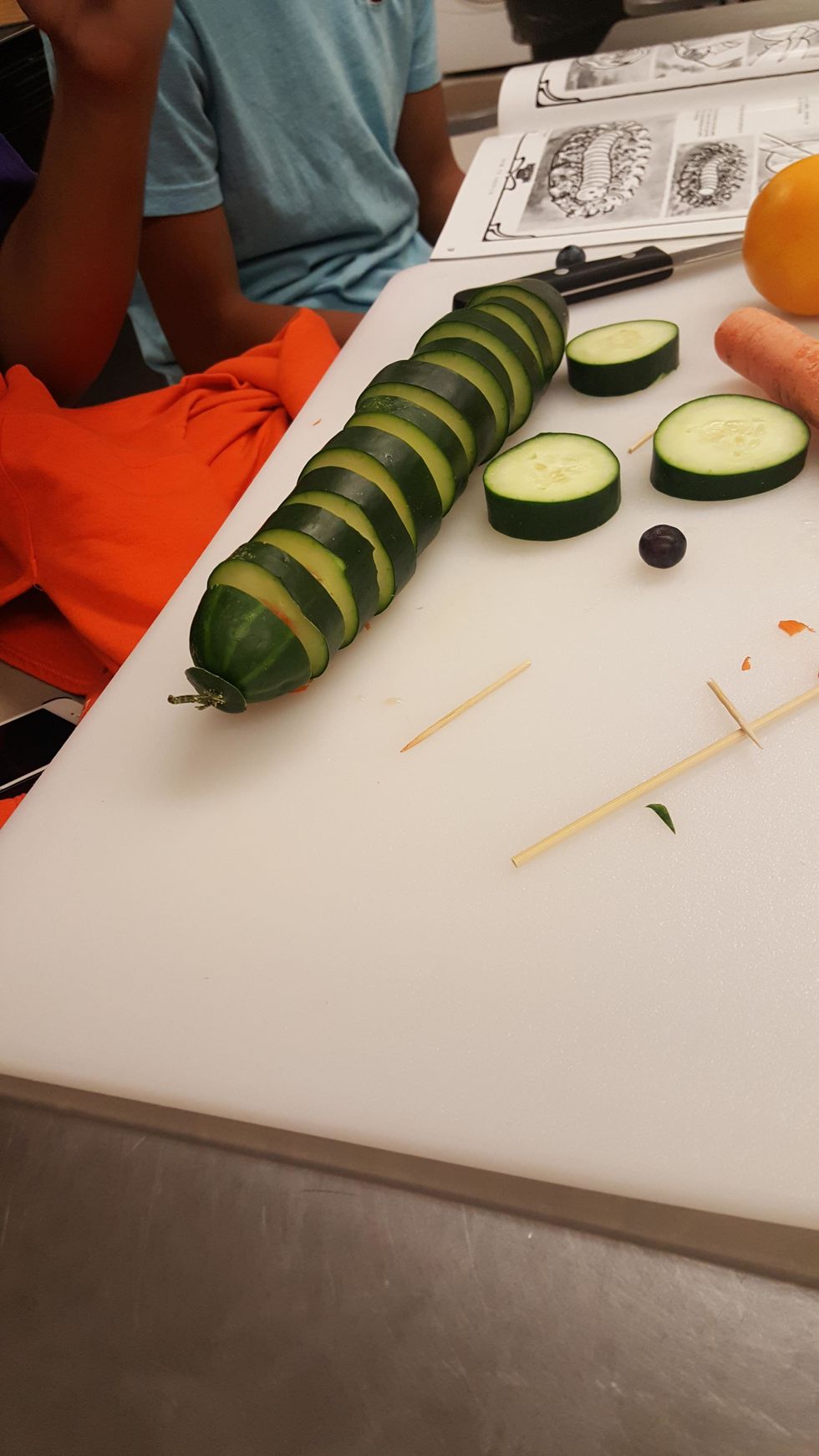 When you do not have anymore room at the end of your skewer. It should look like this.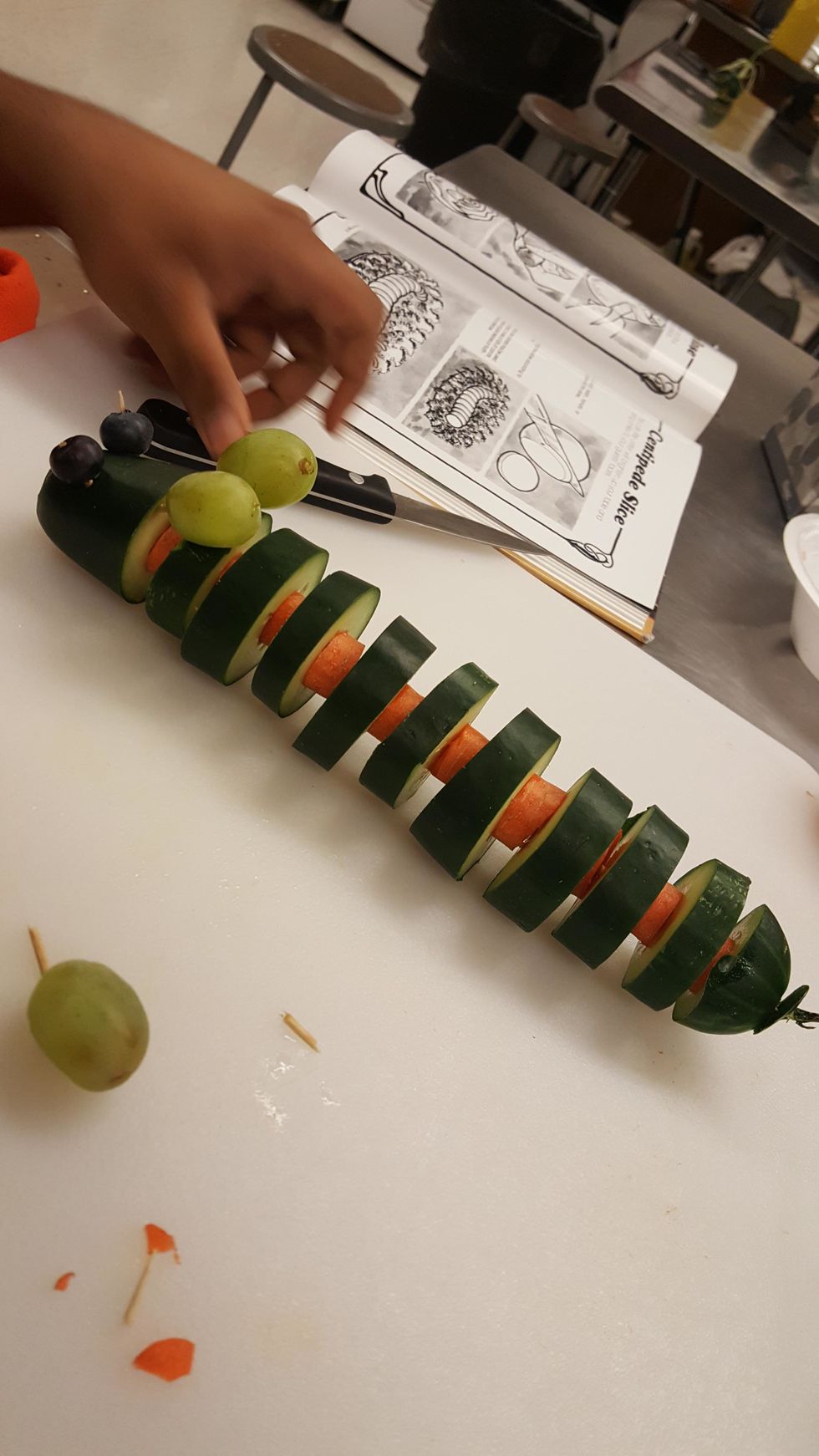 You will then take two grapes and two toothpicks and apply them at the second to last slice of cucumber and apply them for ears. And then will apply two blueberries for eyes at the end with toothpicks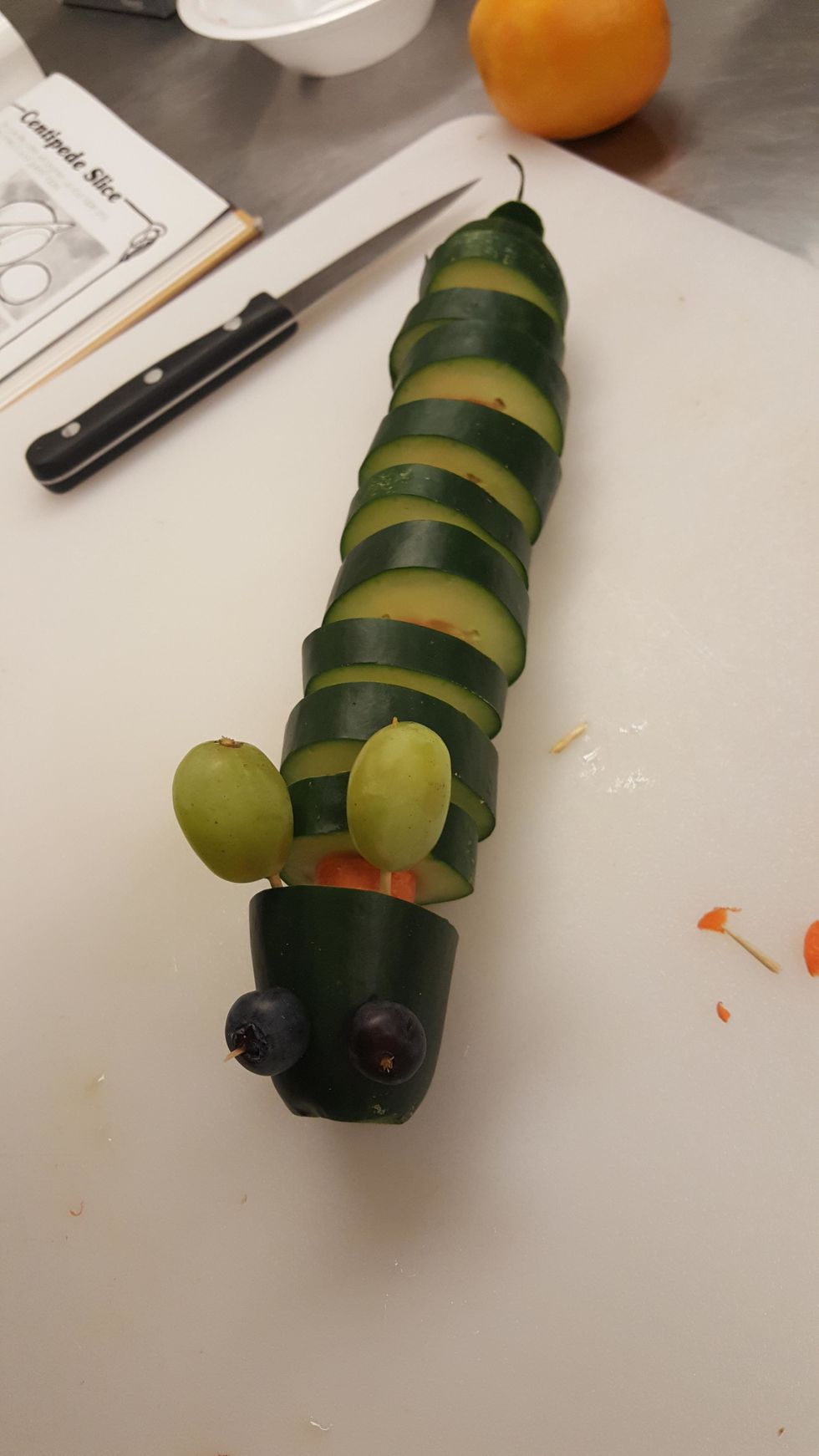 After attaching the eyes and ears with toothpicks, this is what the finish project will look like. Very fun, easy to make and also very delicious!
1.0ft carrot
12.0in cucumber
1.0oz blueberries
1.0oz grapes
1.0part skewer
4.0part tooth picks