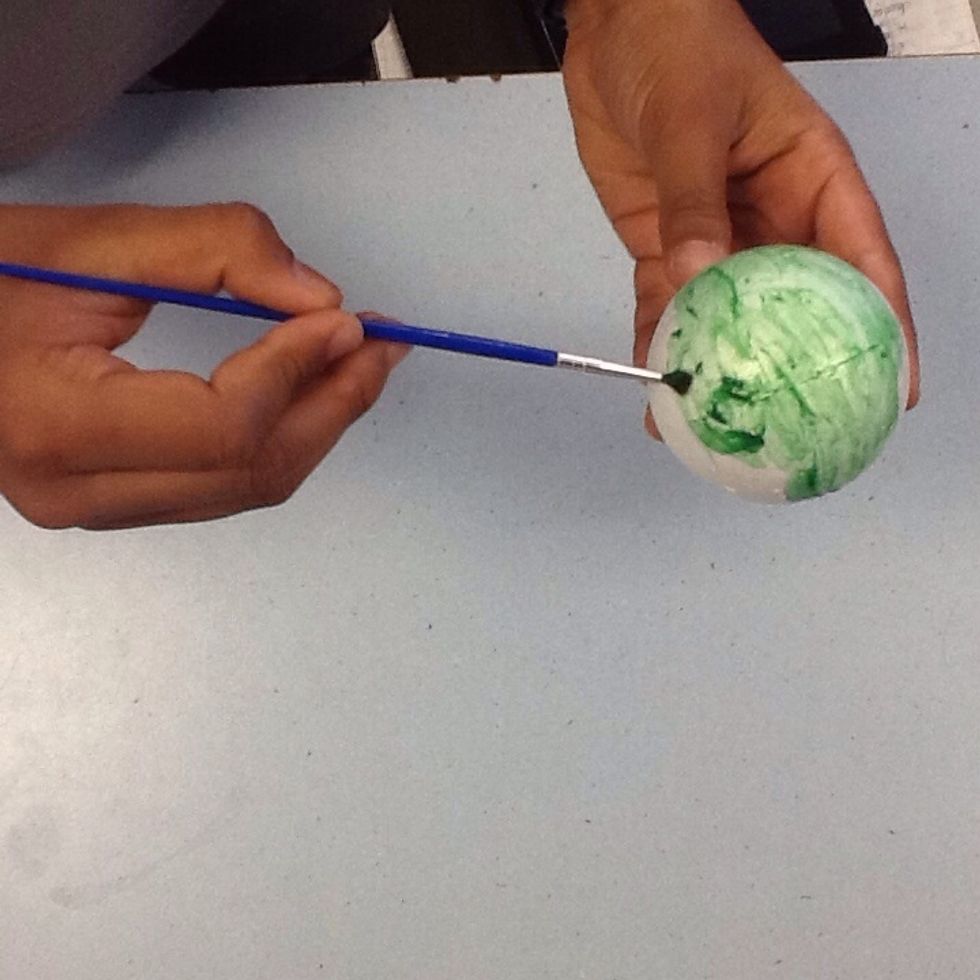 Paint the foam ball green.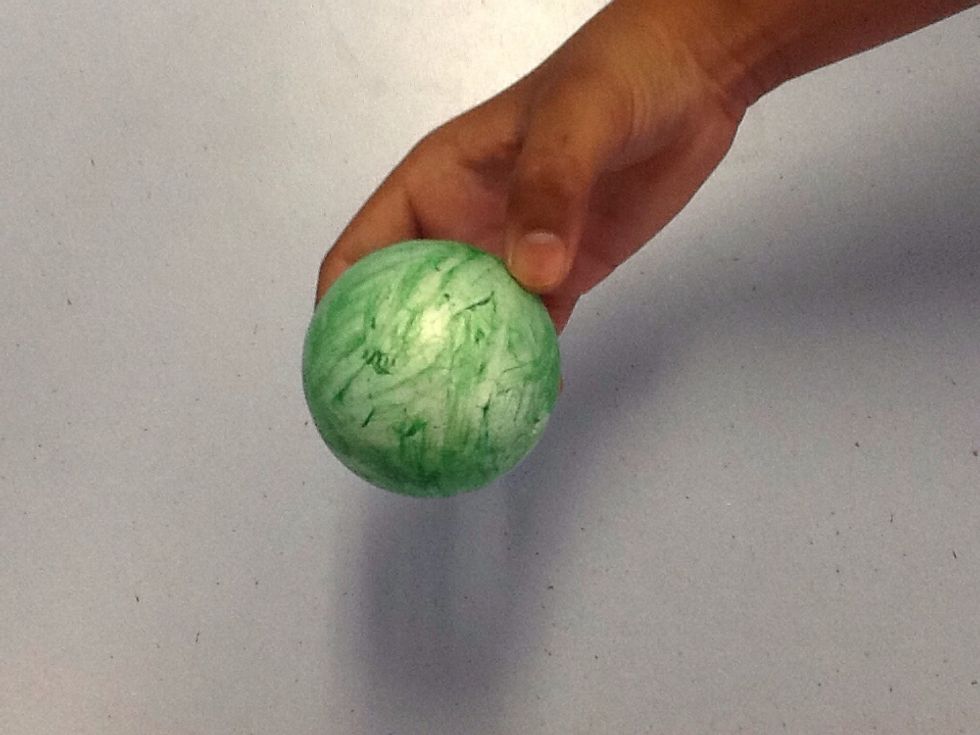 Let the ball dry.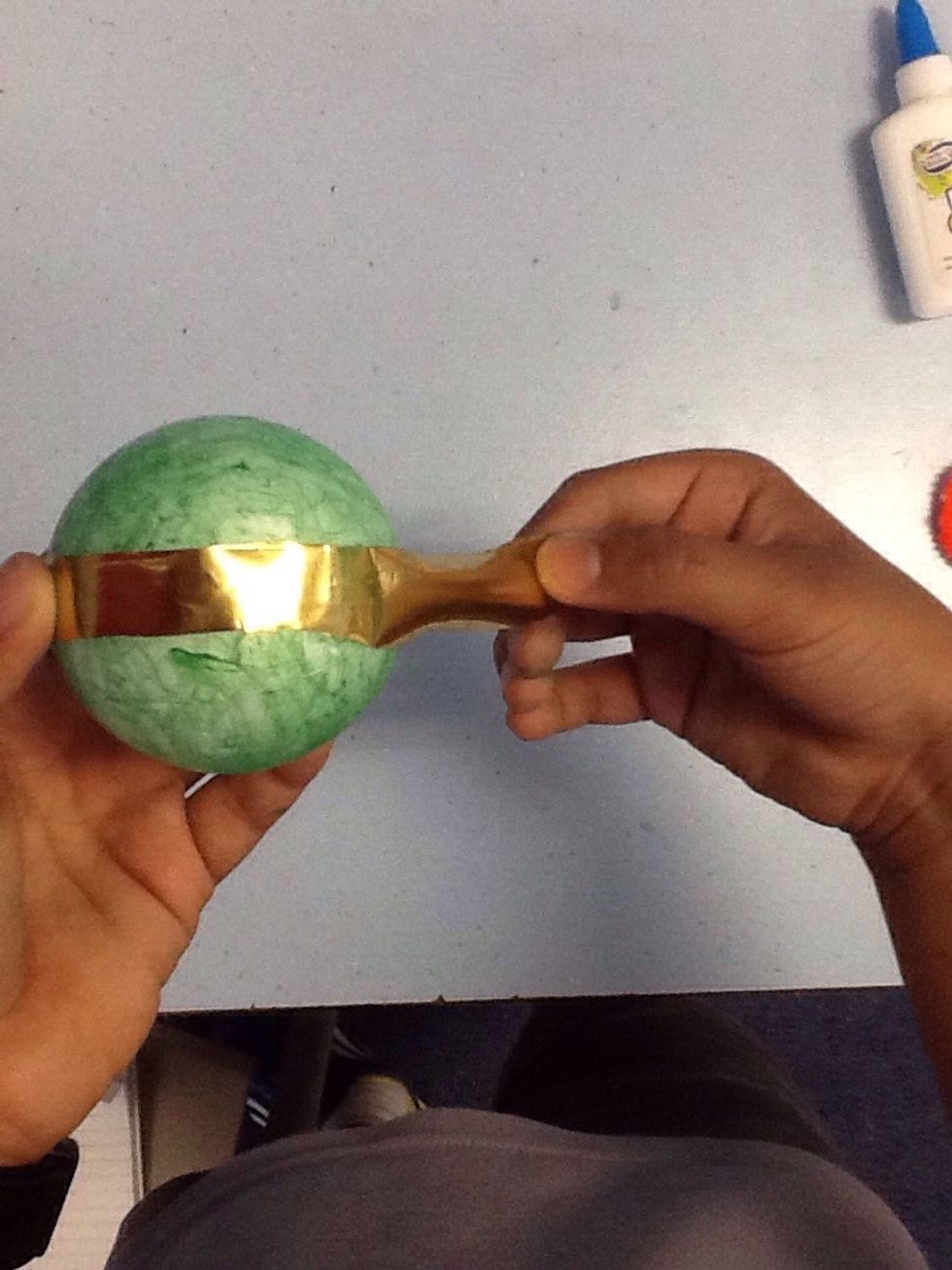 Cut a golden strip and round it around the foam ball.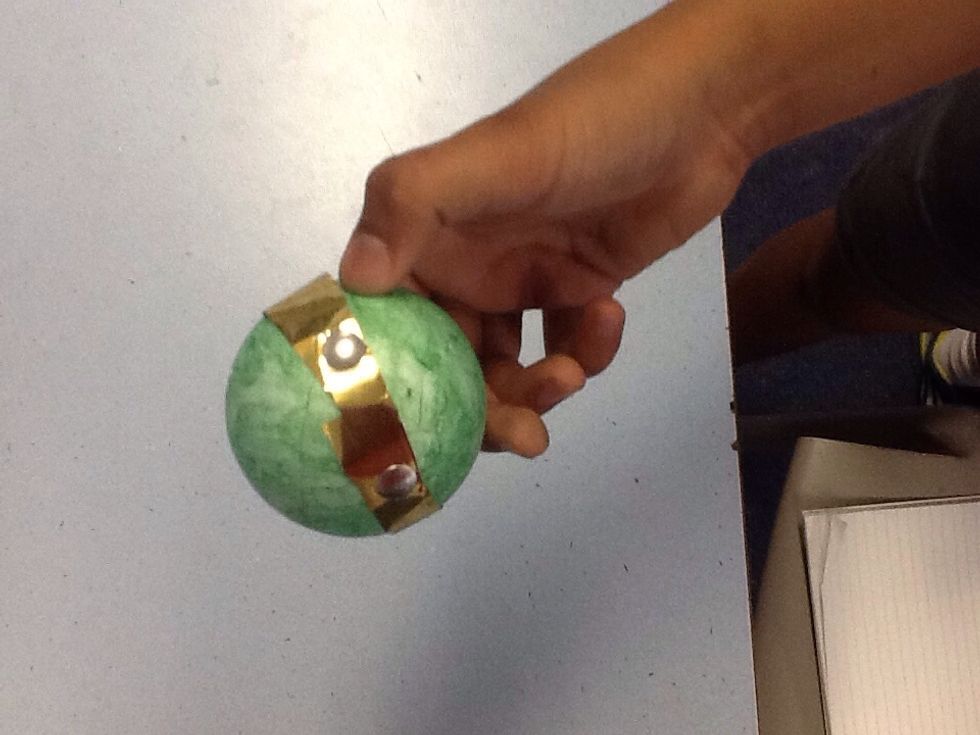 Pin the strip in place.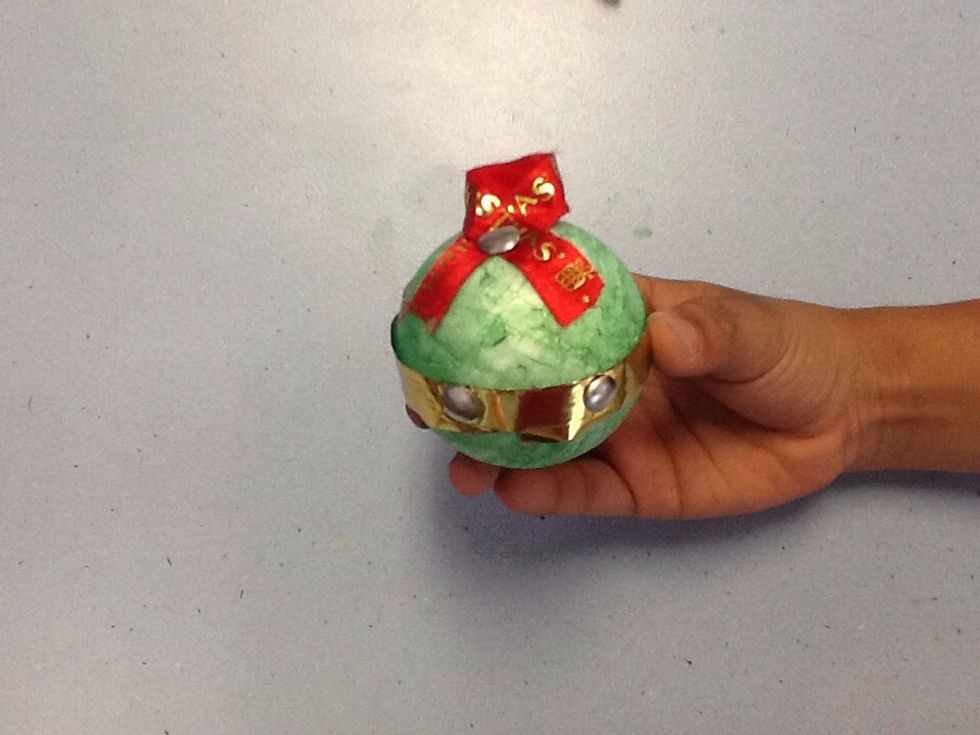 Pin a ribbon on top of the ball.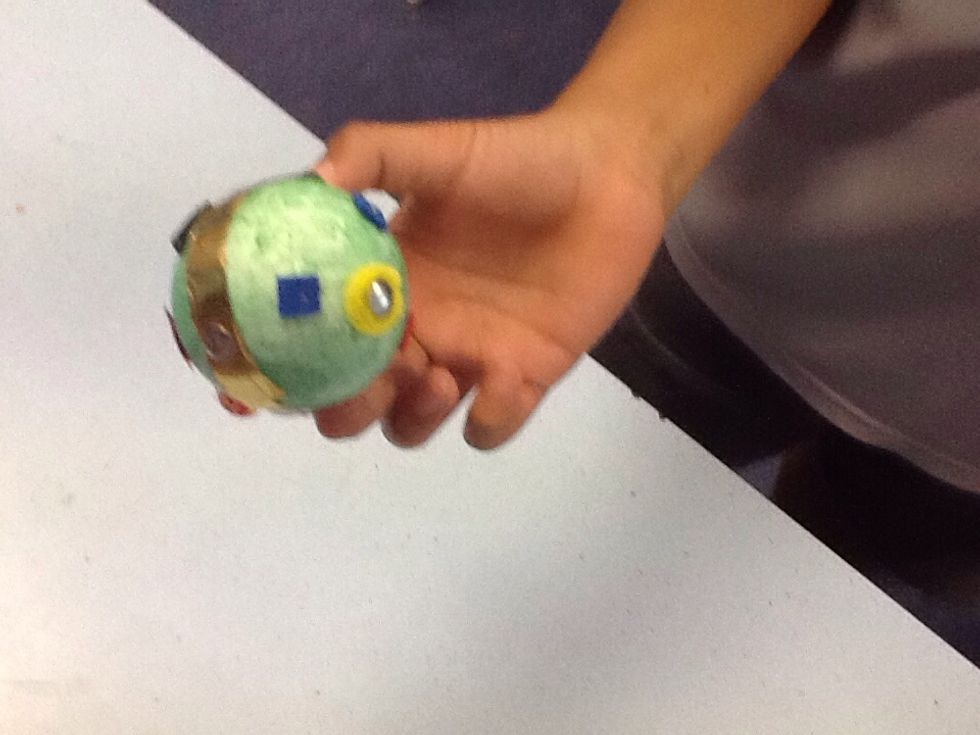 You can glue or pin any decoration of choice.
That is how you make a Christmas foam ball.
1 foam ball
Golden strip
Red ribbon
Pins
Green paint
Paintbrush
Any decoration of choice
Glue
Scissors