A Canvas Using Scraps From Swirlydoos Feb. Kit
5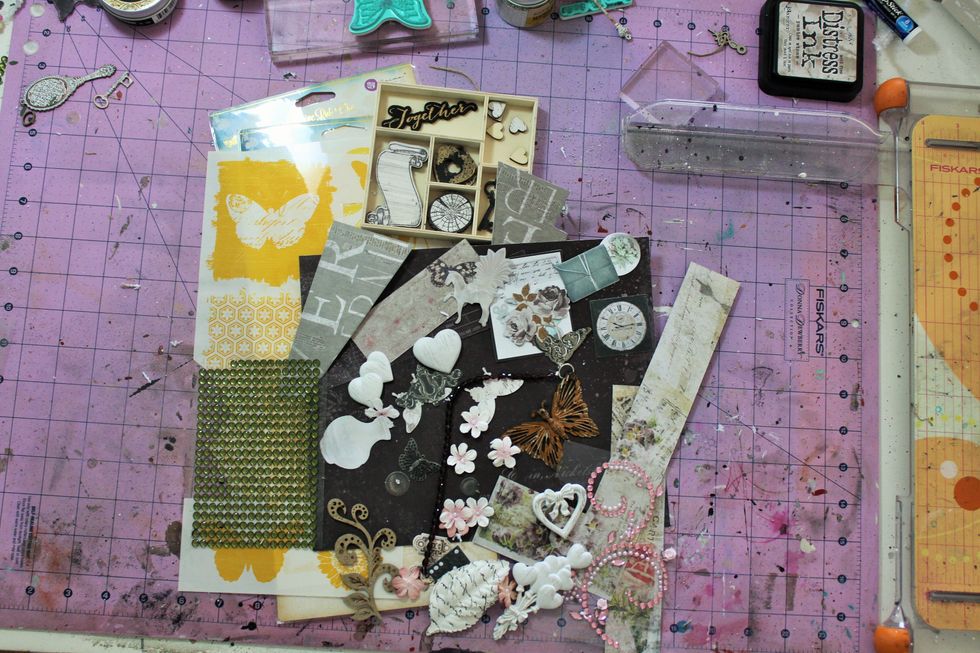 Here's what I had left of the February 2016 Swirlydoos kit. So, now it's time for Scrap your Scraps!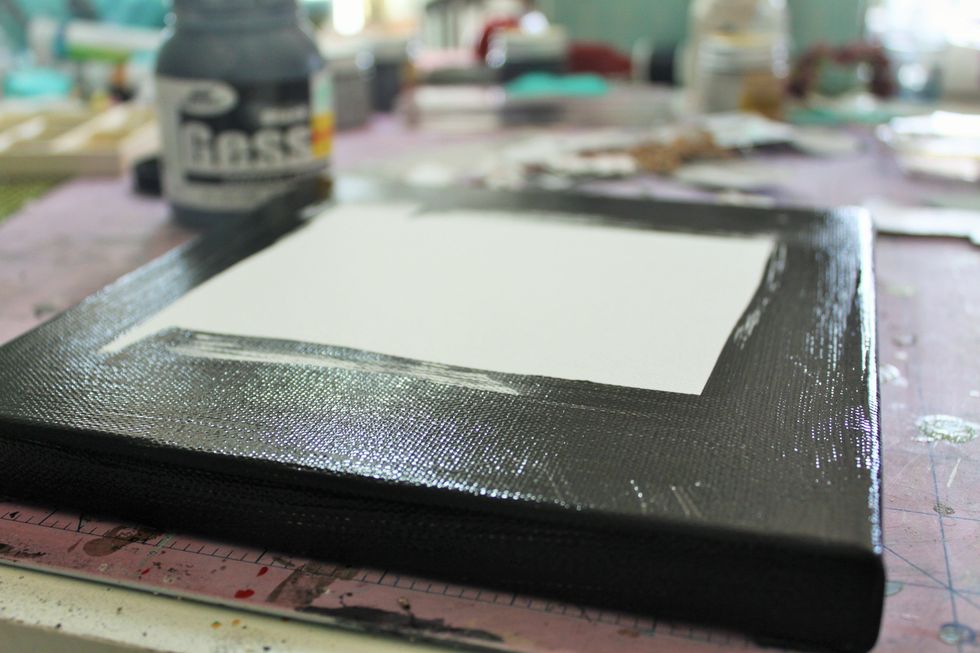 This time I decided to created an 8x8 canvas. Begin by painting the sides and about an inch in along all edges with black gesso.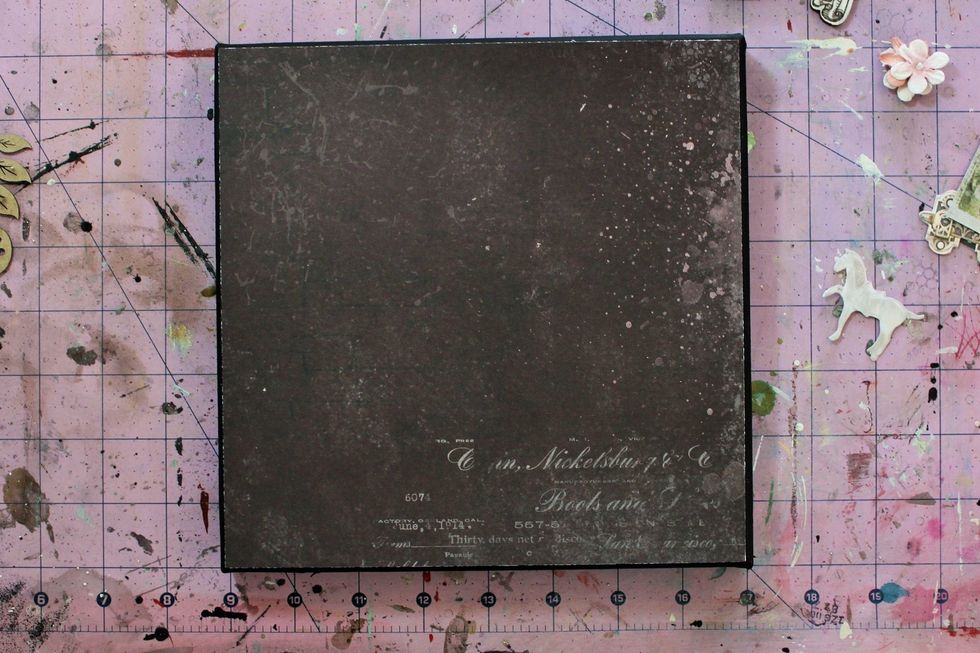 Cut the patterned paper down to 8x8.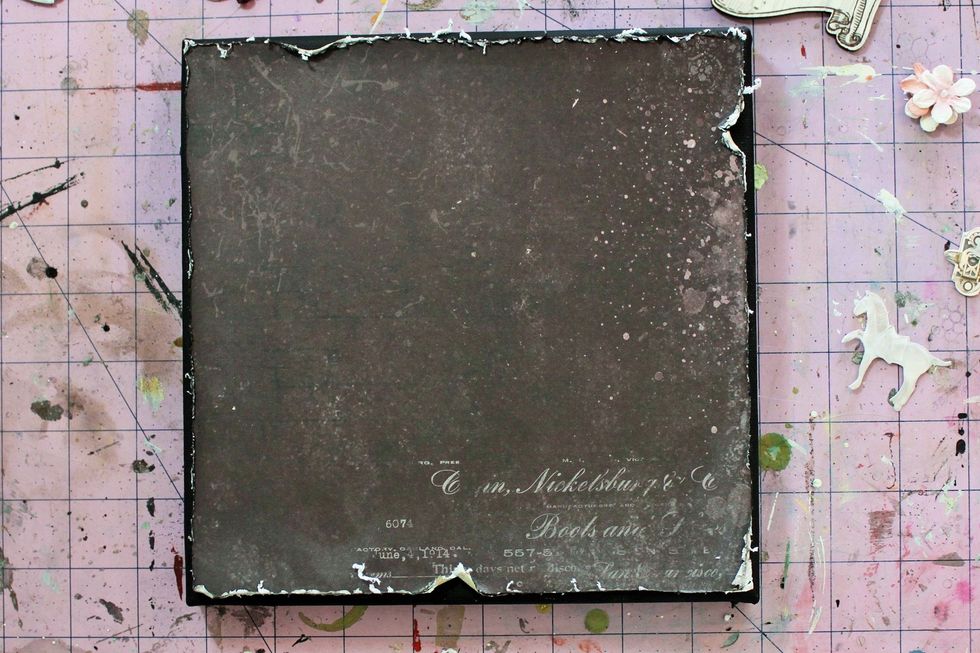 Distress the edges before adhering to the canvas.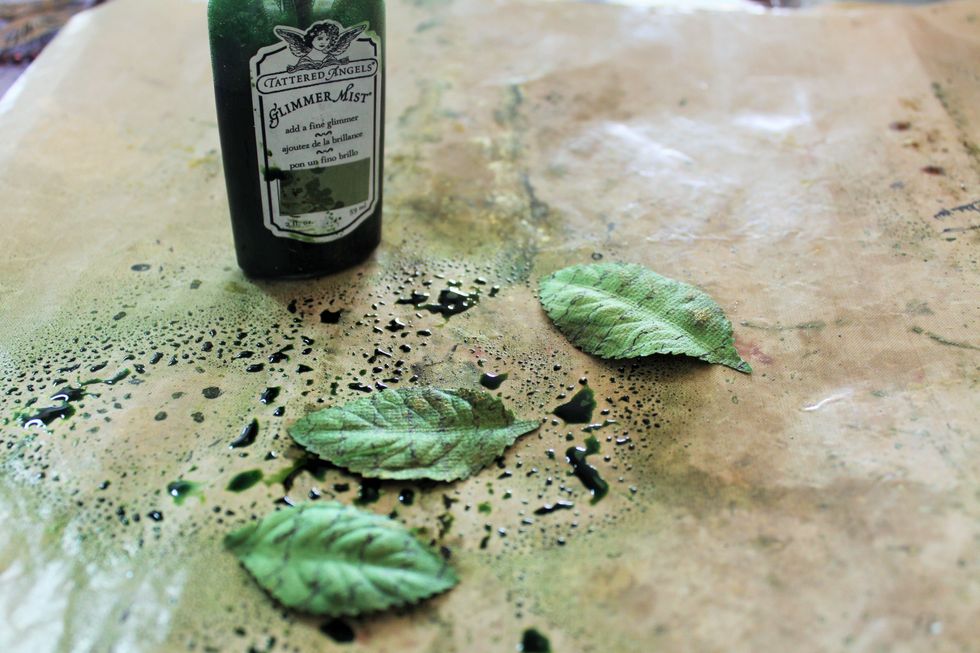 Glimmer mist the leaves that were included in the add on using a green Glimmer Mist of your choice.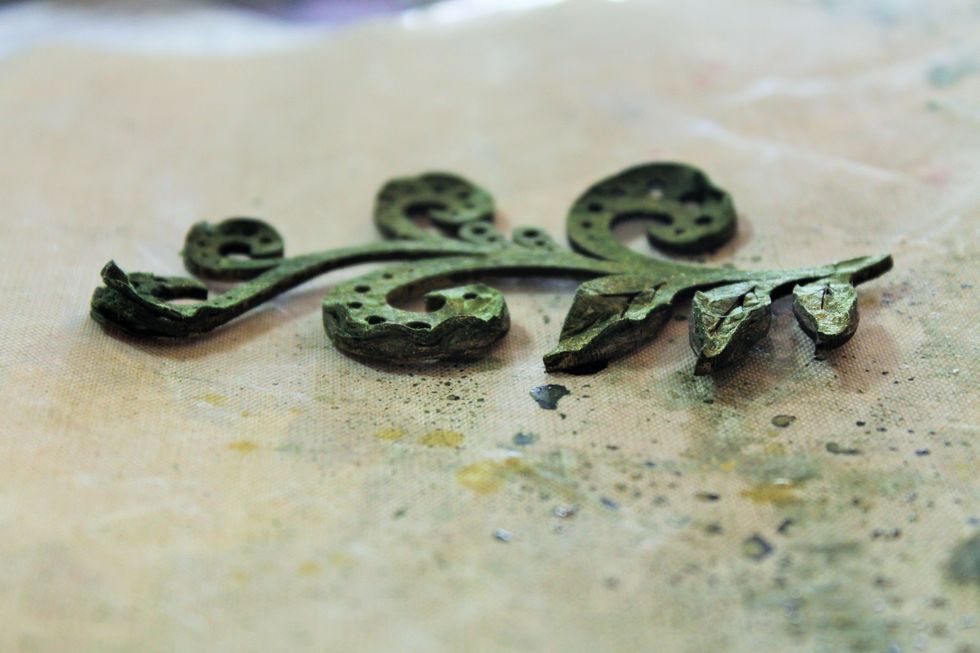 Glimmer mist the chipboard piece and rough it up a bit for more dimension.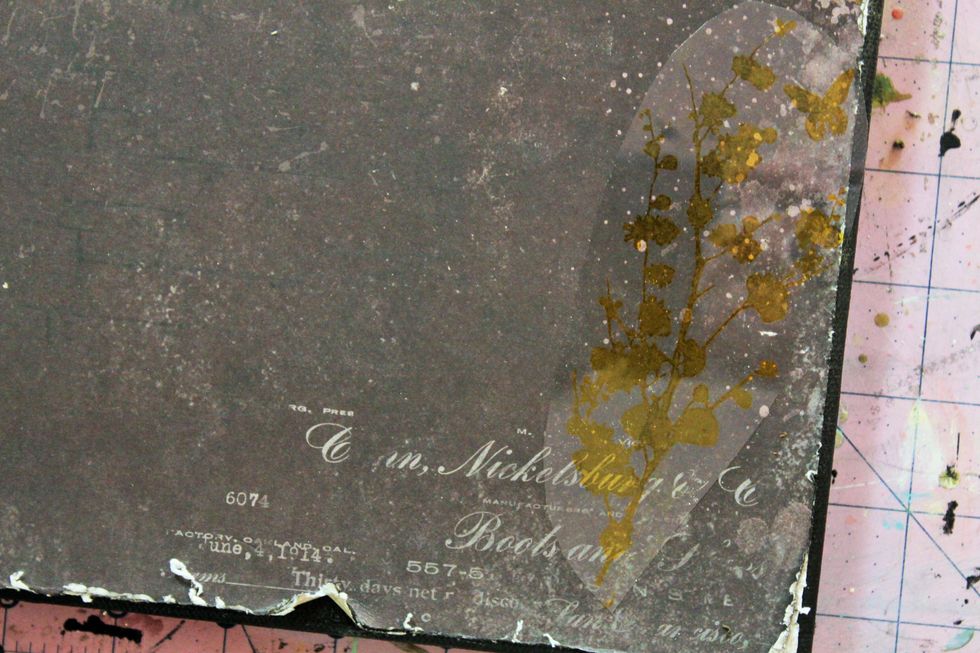 Choose a Prima adhesive rub on of your choice and adhere to the lower right corner of the canvas.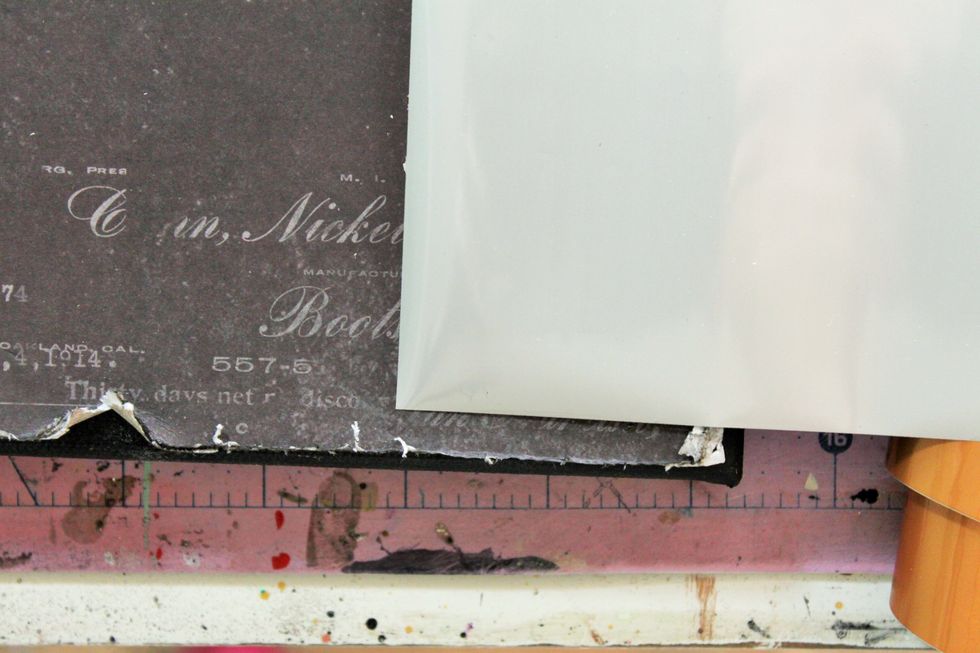 Place a sheet of the Prima foil over the rub on.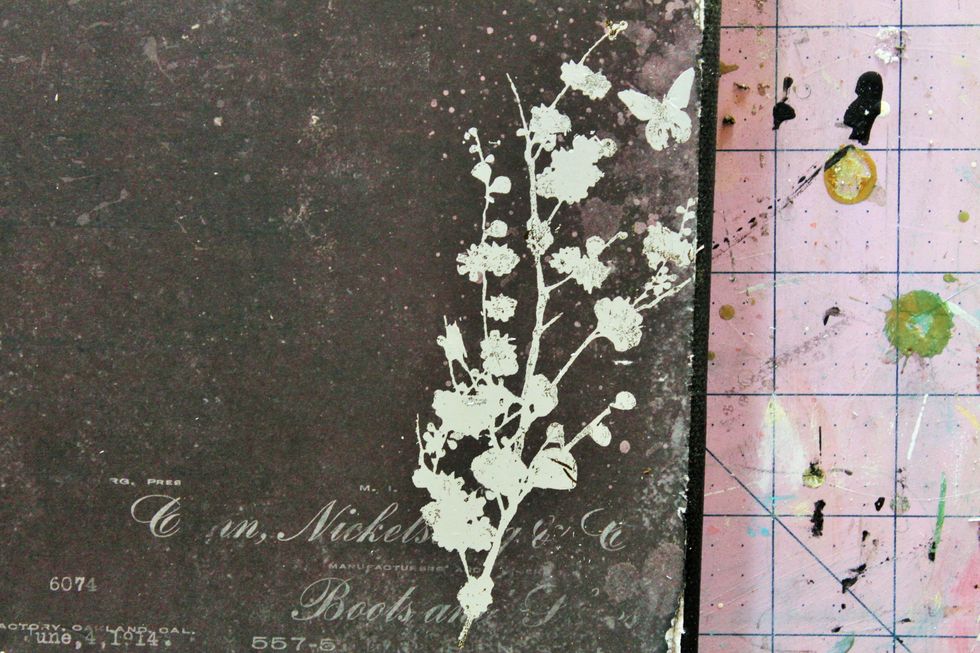 Voila!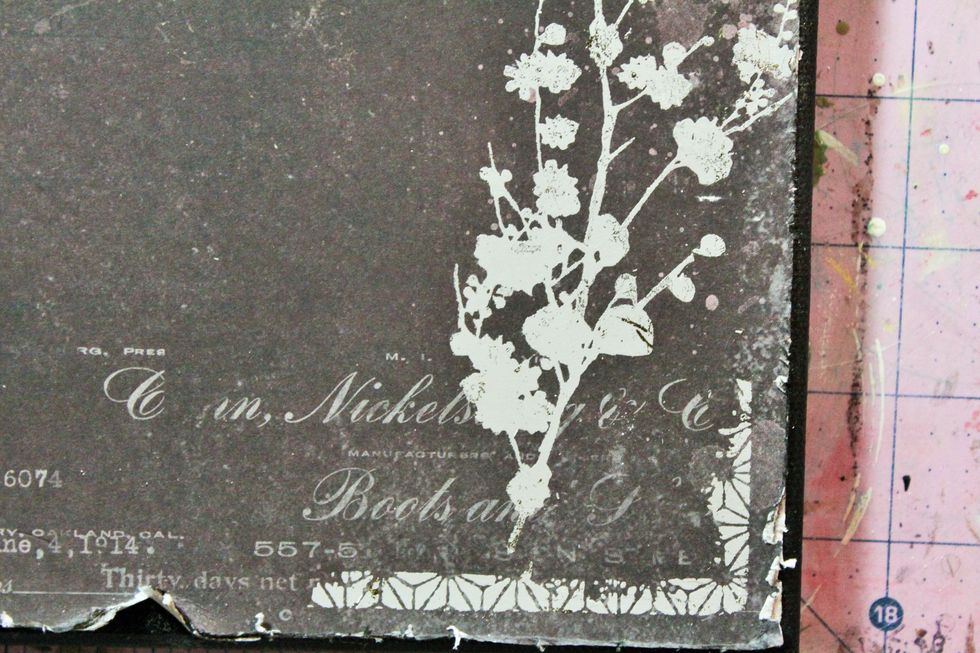 I cut apart pieces of the border piece of another rub on and used it around the corners and sides of the canvas.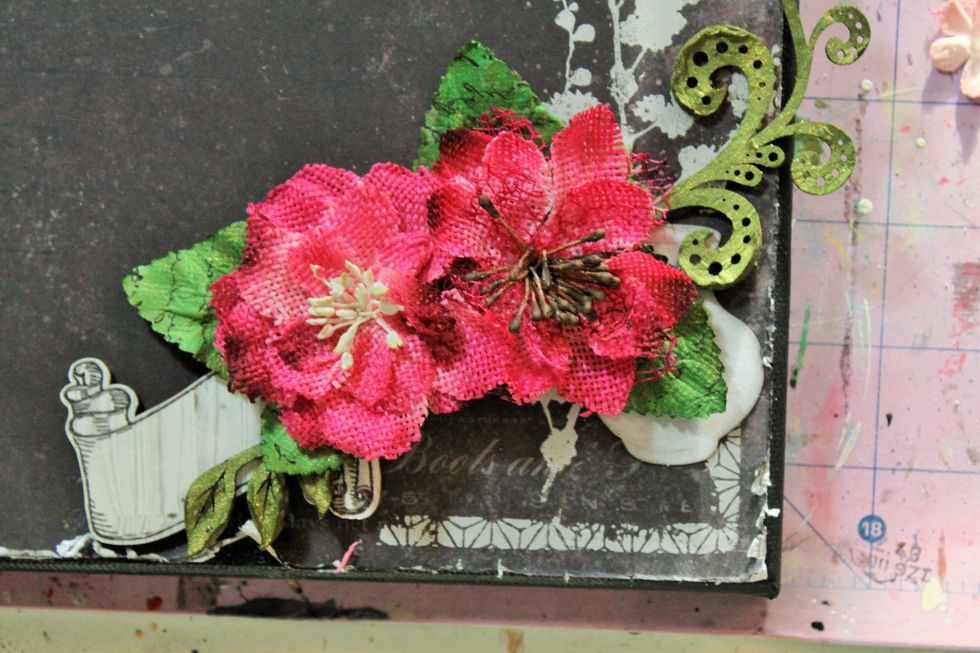 Begin building your flower cluster in the bottom right corner using ephemera from the kit as your base. I added these Petaloo flowers purchased from the Swirlydoos store.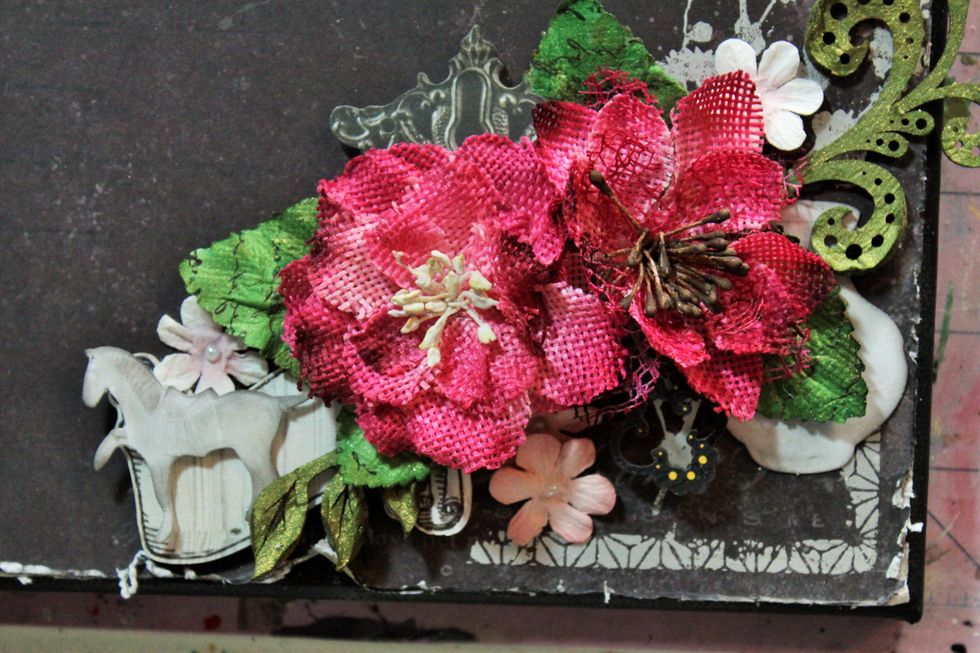 Tuck in some smaller flowers.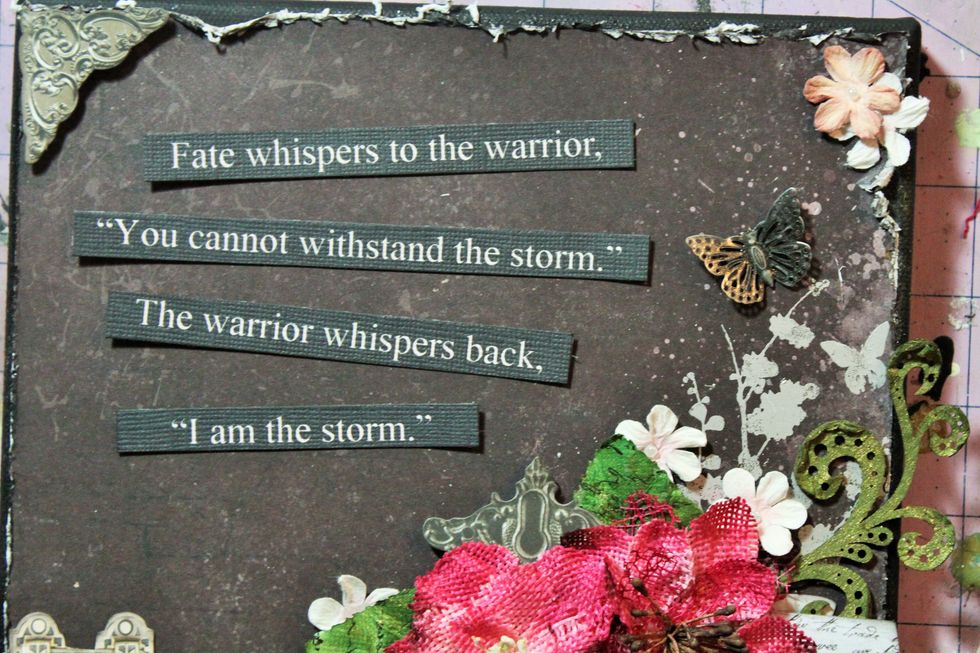 Add a metal butterfly above the flower cluster.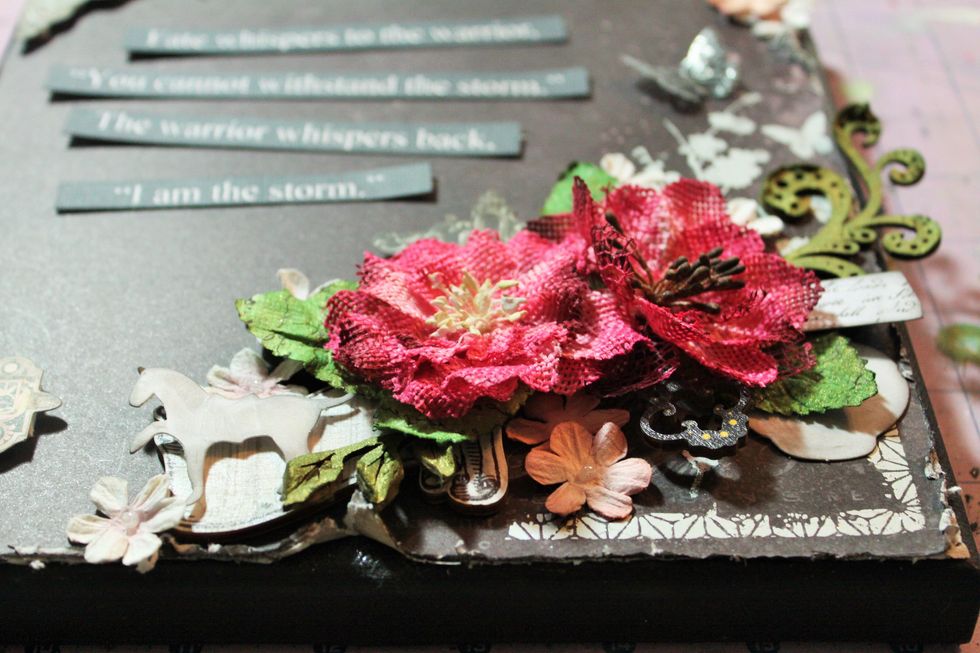 Here's another close up of the cluster with Prima wooded pieces tucked in.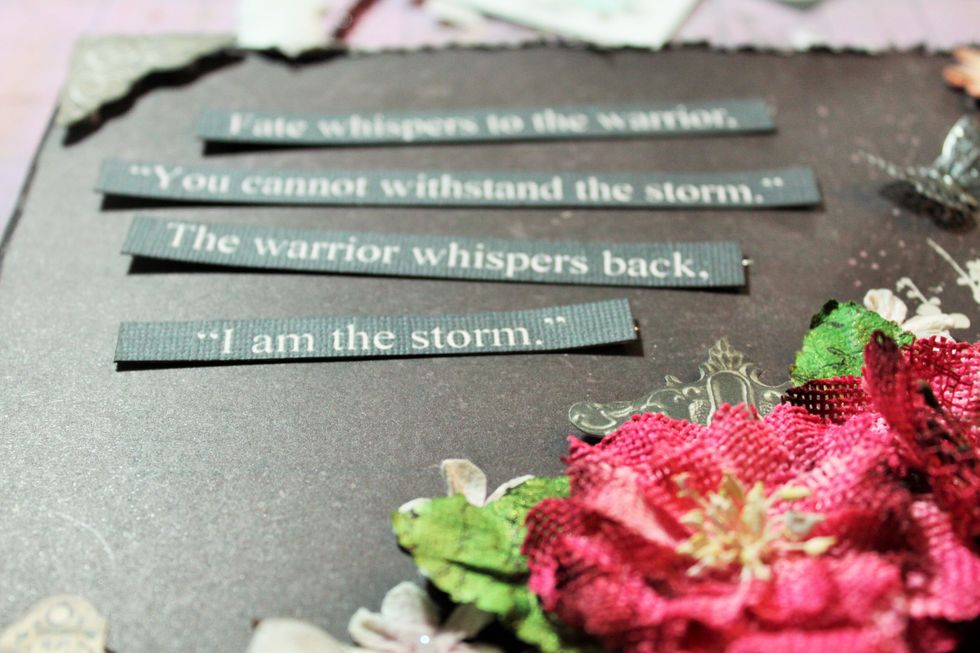 Create your saying on your computer. Reverse the font color so it is white and the background is black. Print on colored cardstock and cut into word strips to adhere to your canvas.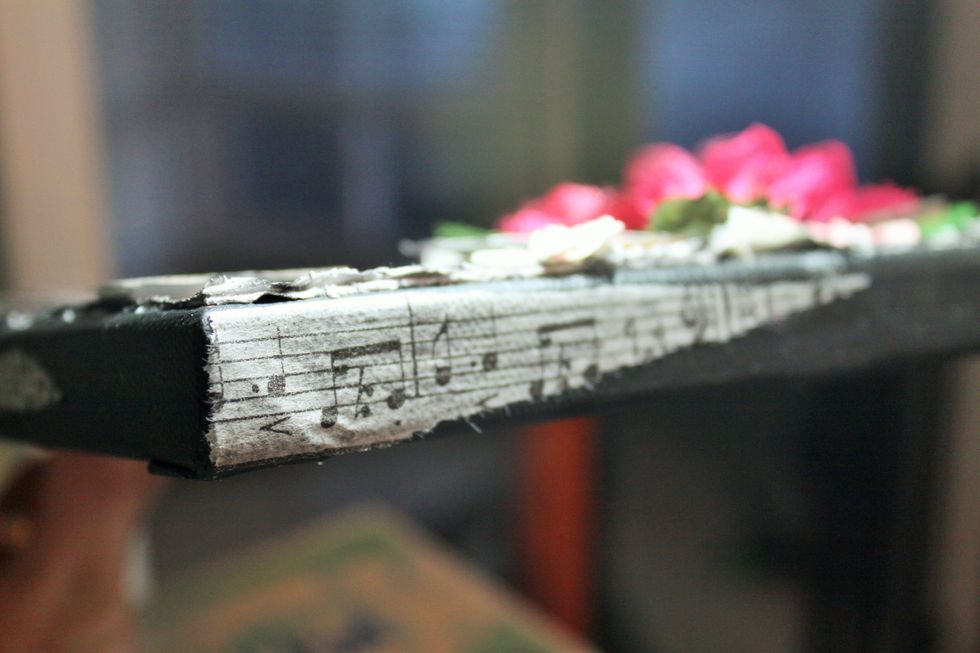 Add some tissue tape to the side of the canvas.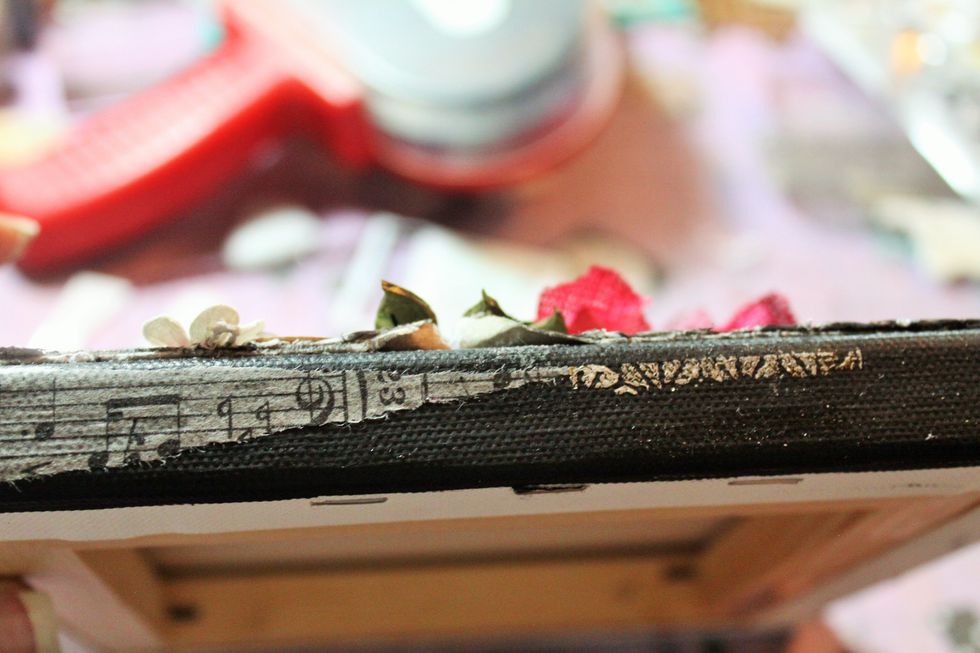 Add some of the border rub on and foil to the side of the canvas too.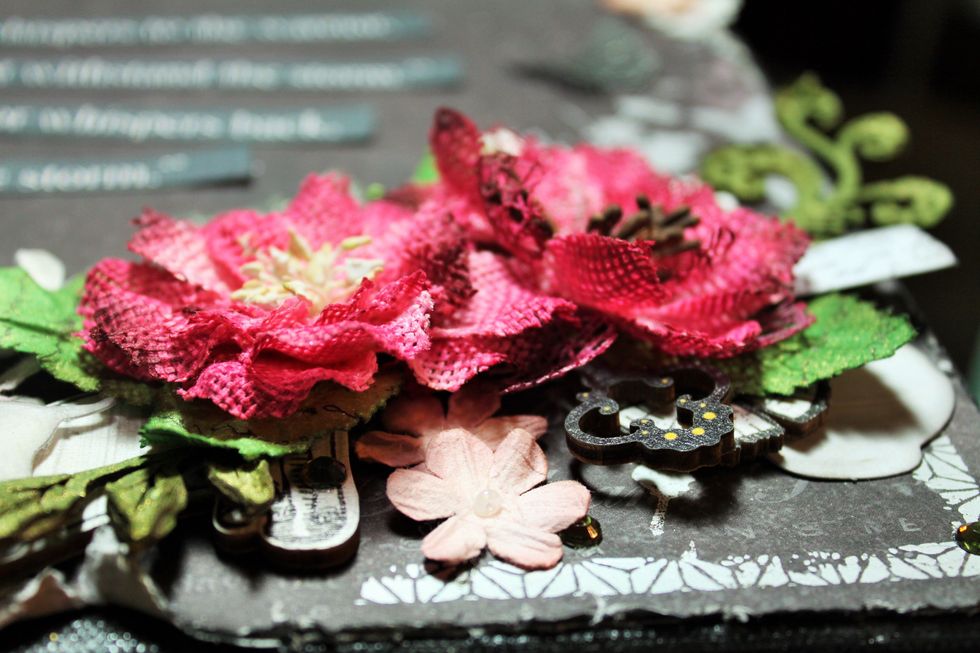 And, that's it! An easy canvas piece with the scraps of your Swirlydoos kit.
1.0 scraps from Swirlydoos February 2016 kit
1.0 black gesso
1.0 colored cardstock
1.0 Prima adhesive rub ons
1.0 Prima foil
1.0 hot glue gun
1.0 8x8 canvas
1.0 Glimmer mist in green
1.0 tissue tape