The last bit of my ruined sweater is also going to be used.
17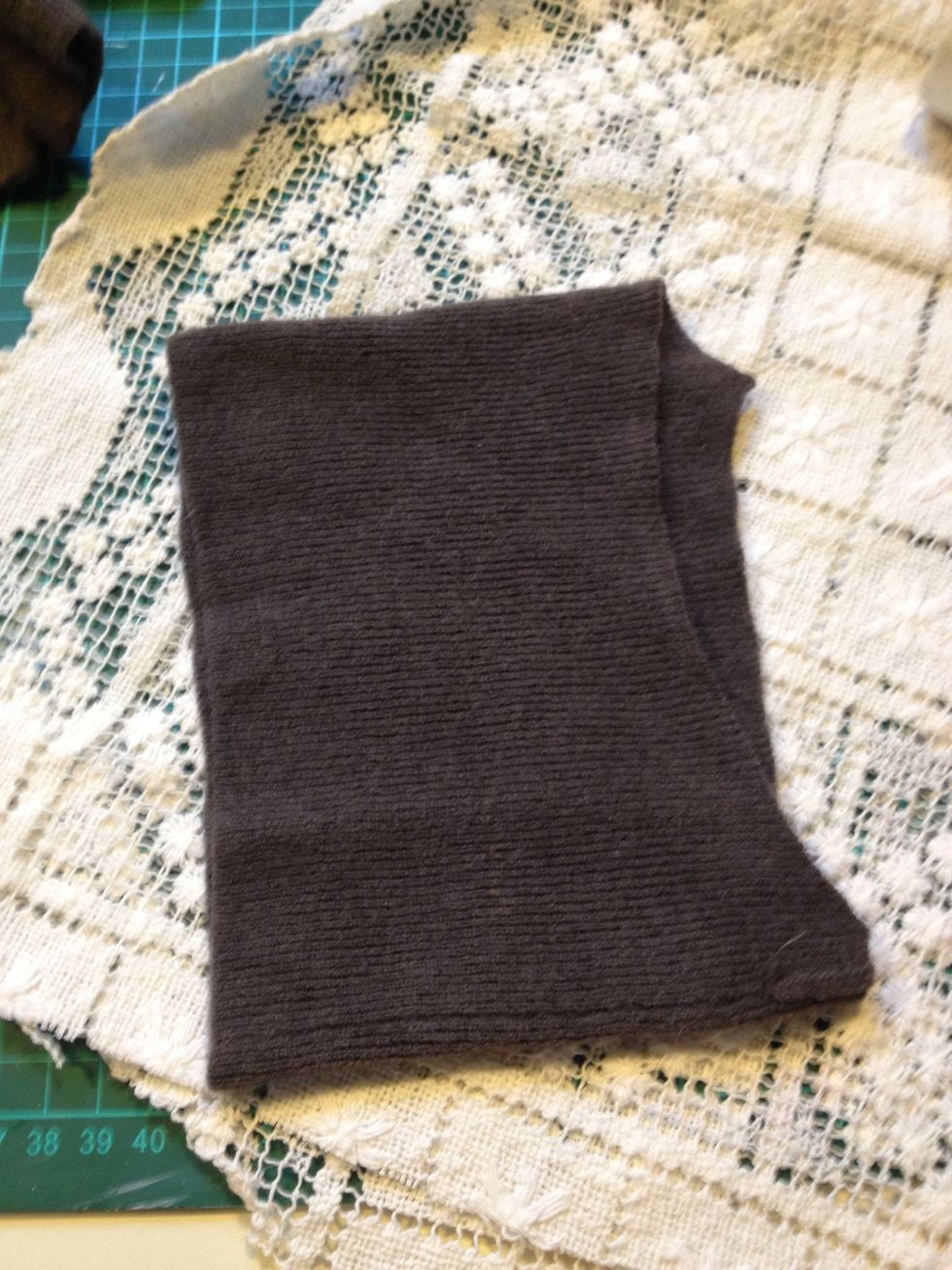 This is the only part left of a sweater that got ruined by being washed on too high temperature. It is the turtle neck and I'm going to make a bracelet out of it.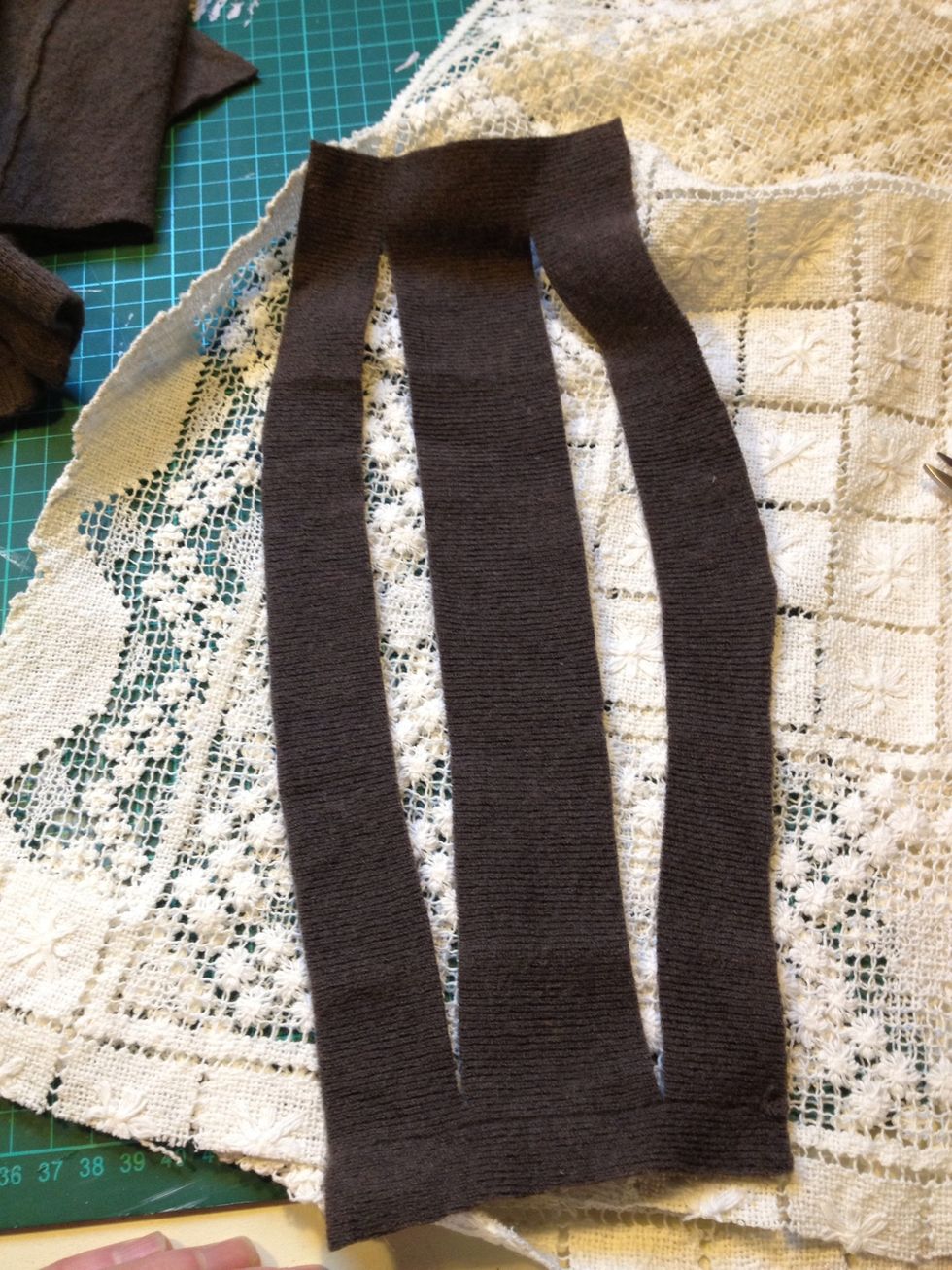 First I trimmed the edges. No need to worry about fraying, the wool is almost like felt because of the high washing temperature. I'm going to plait it.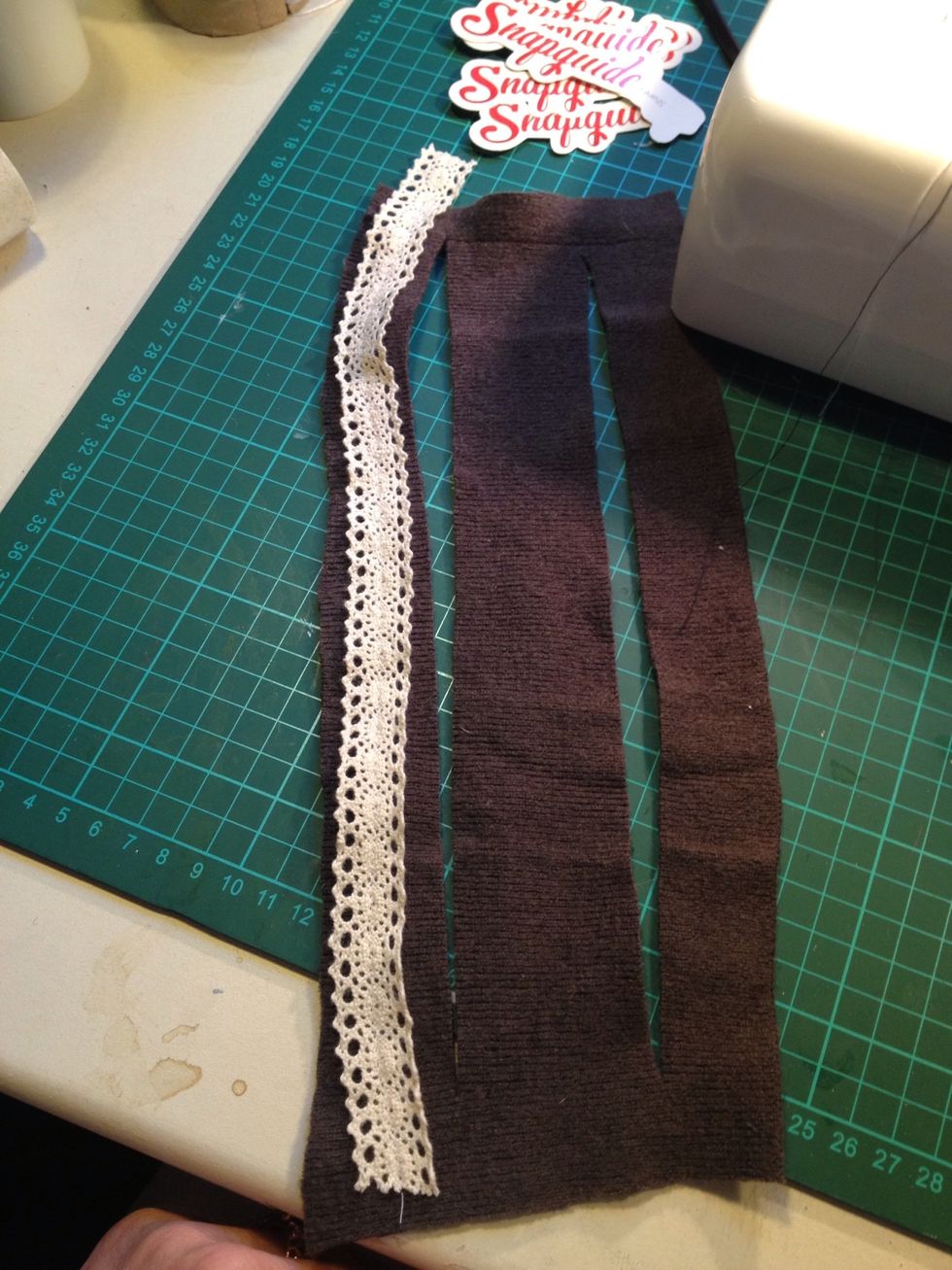 To add a bit of life to the bracelet I sewed on a piece of lace to one of the strips.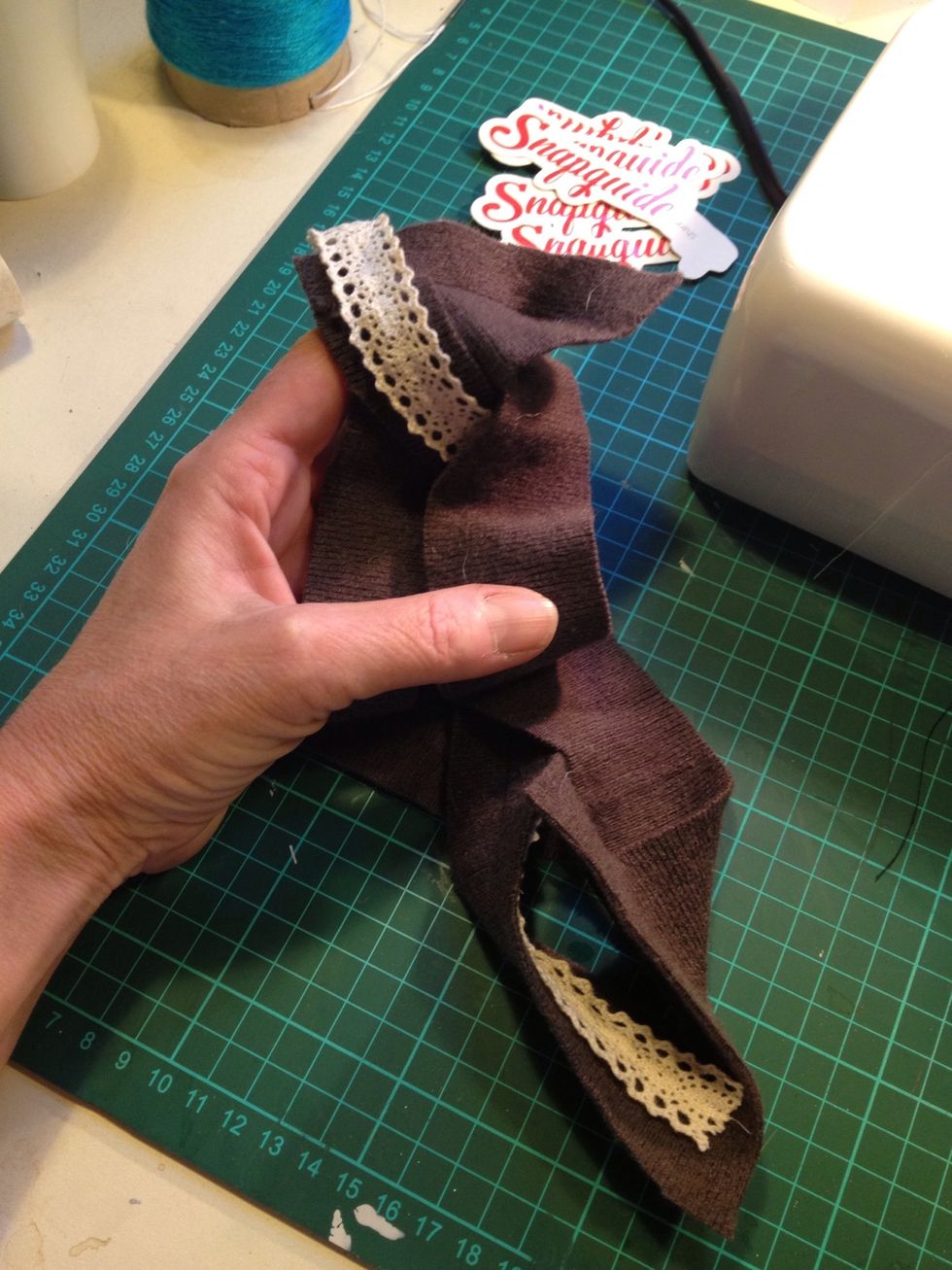 Plaiting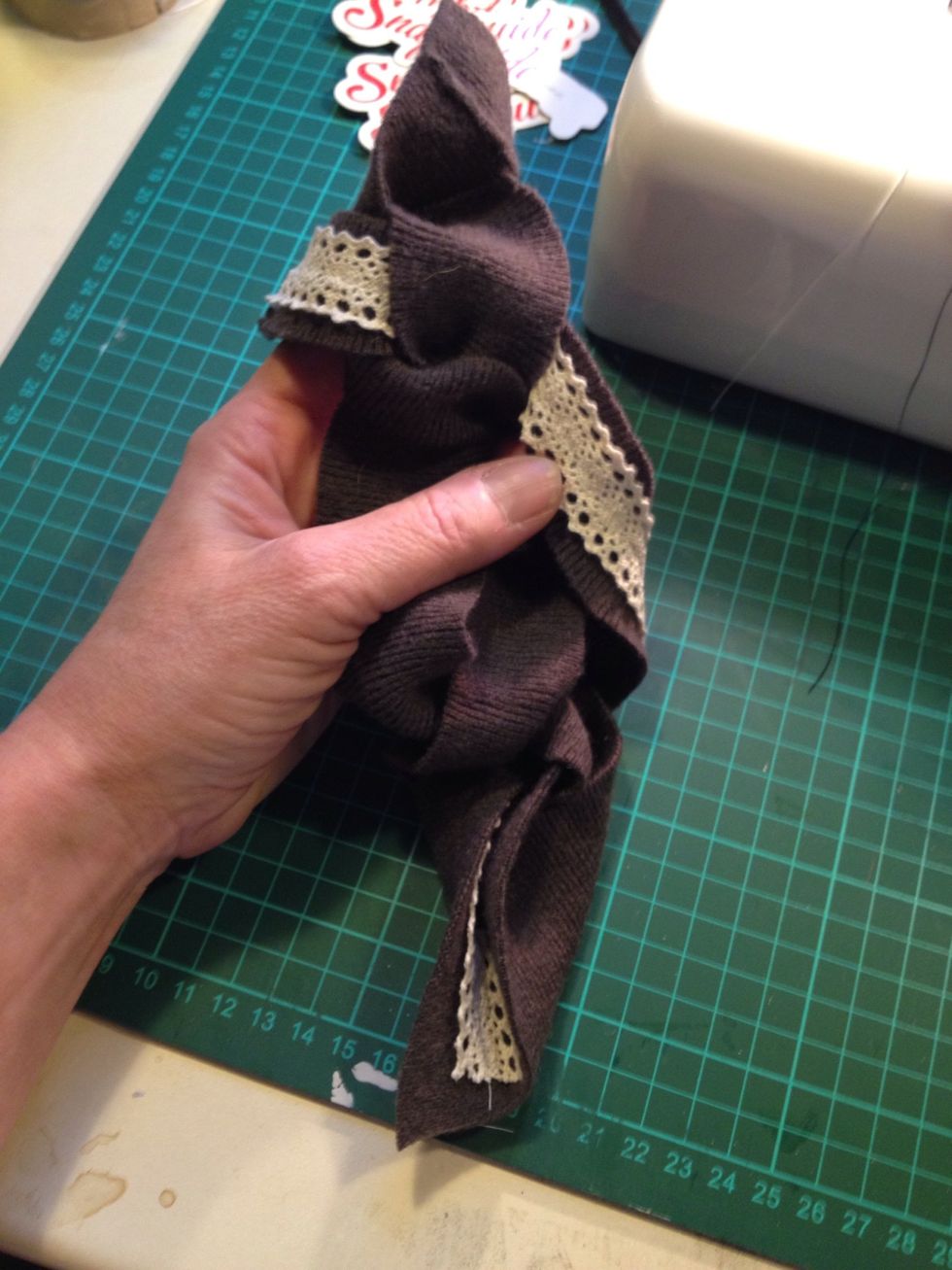 Because my piece of cloth was closed at both ends I needed to straitened it out after every plait, if it make any sense.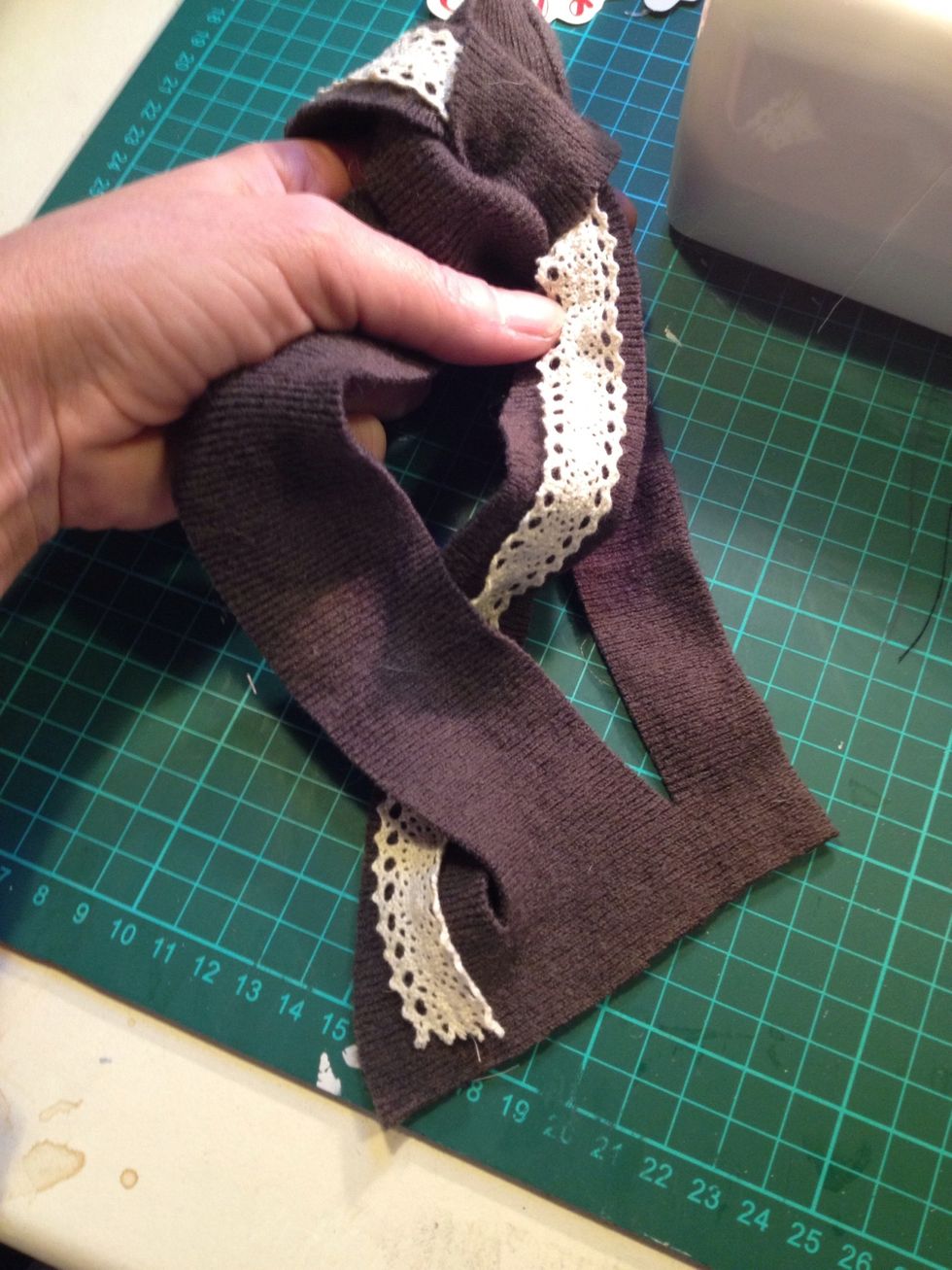 Plaiting and straining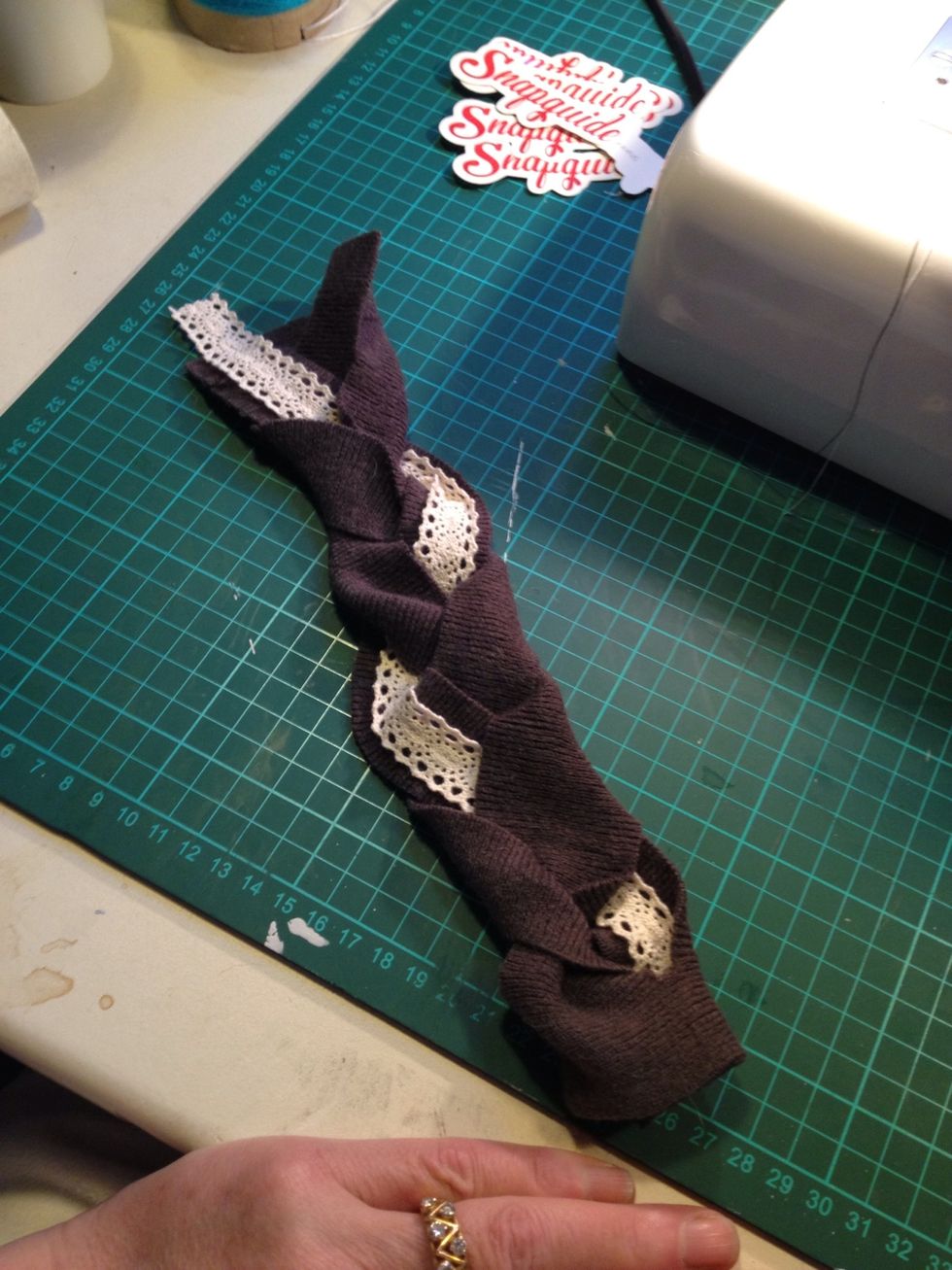 With a bit if patience I got the end bit untangled. Sorry about the coffee stain on the table, but I can't work without coffee and I'm clumsy. Sew the ends together inside out.
My new bracelet and all of my ruined sweater reused.
1.0 Turtle neck
1.0 Piece of lace
Scissors
Sewing machine