1 Cut a piece of fabric 18inches long And 6 1/2 inches wide . 2 fold from left to right till both ends meet . 3 turn it to where it doesn't open 4 fold it twice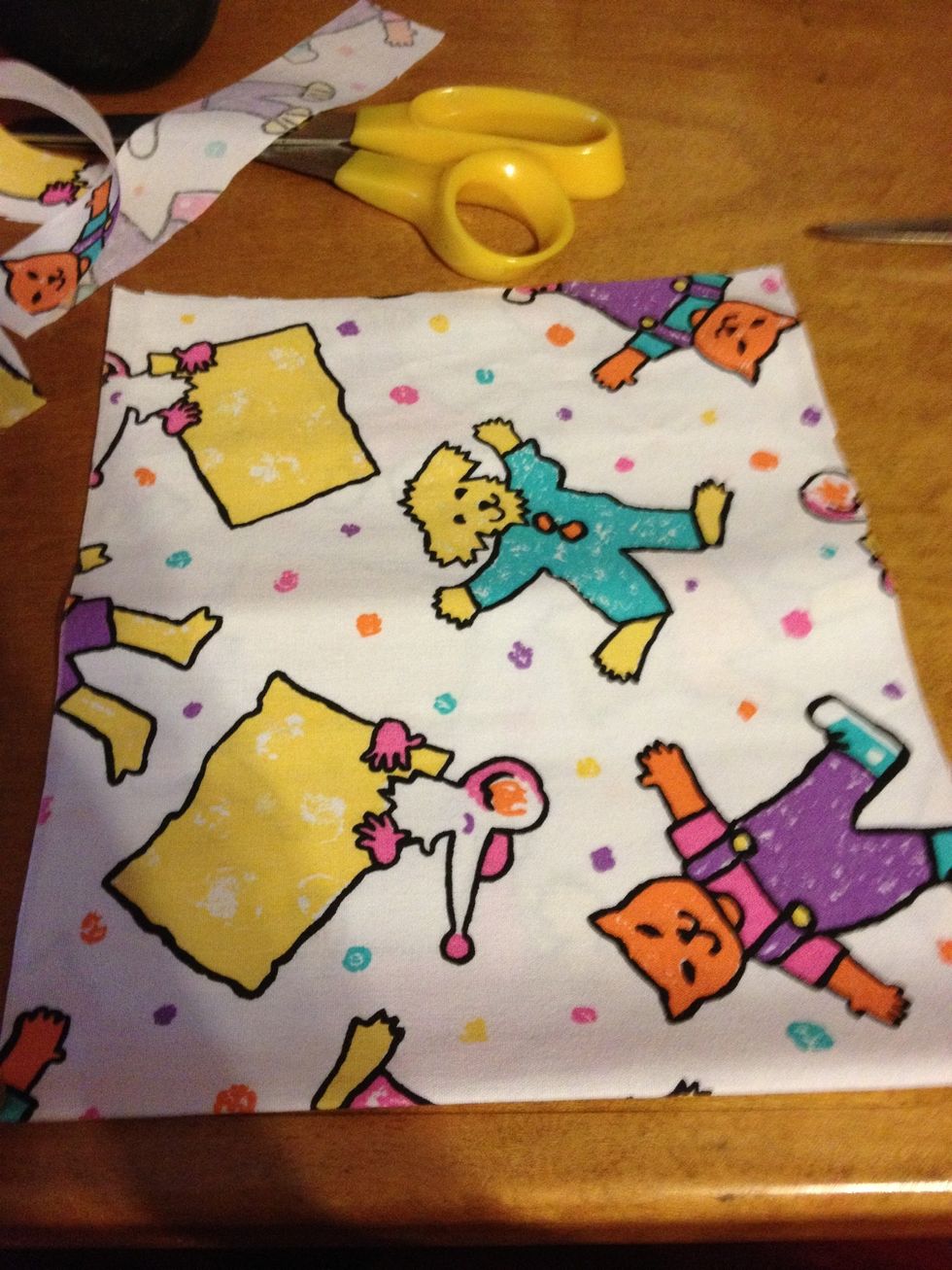 This is how it should look and which way it should be turned .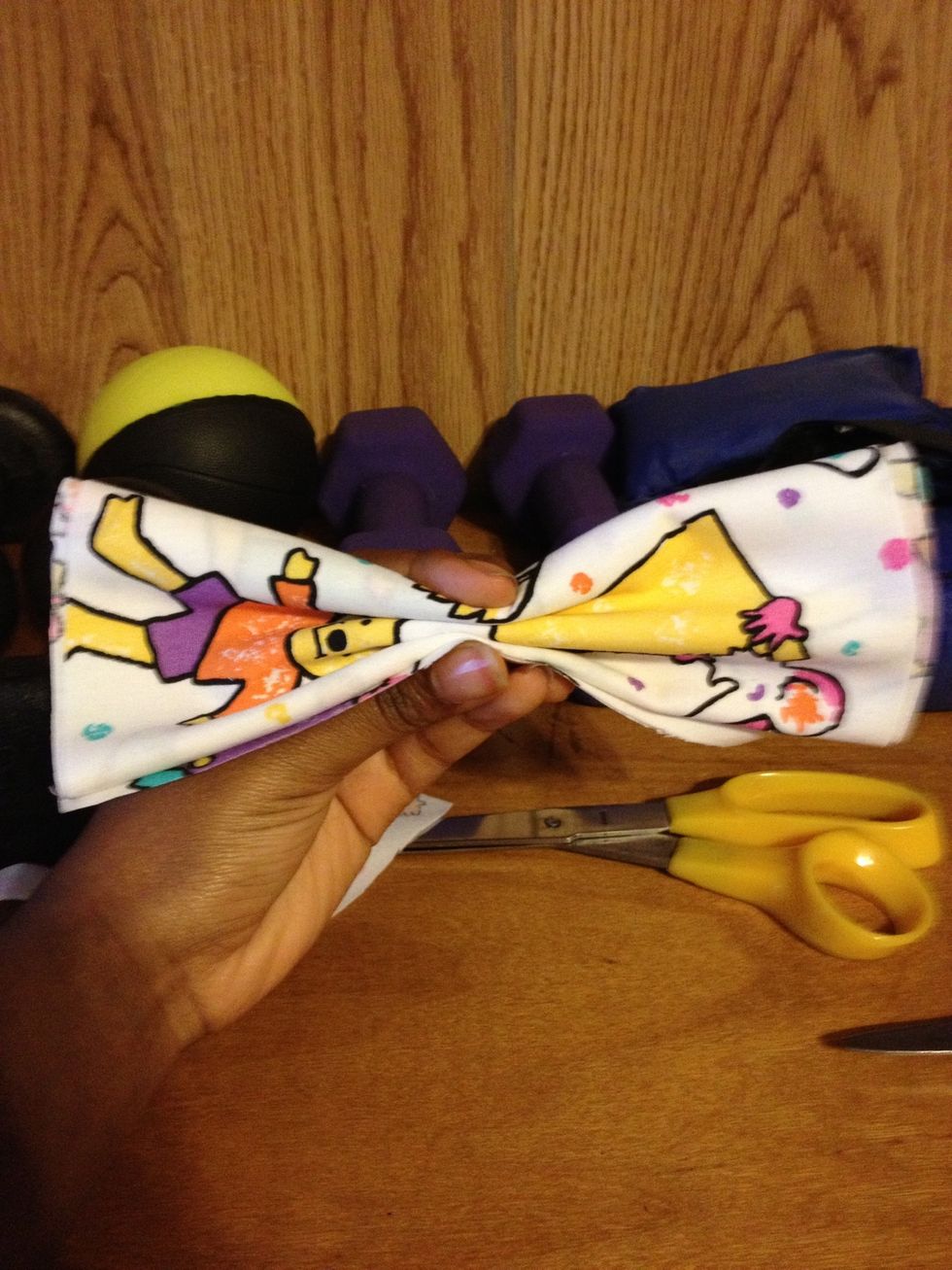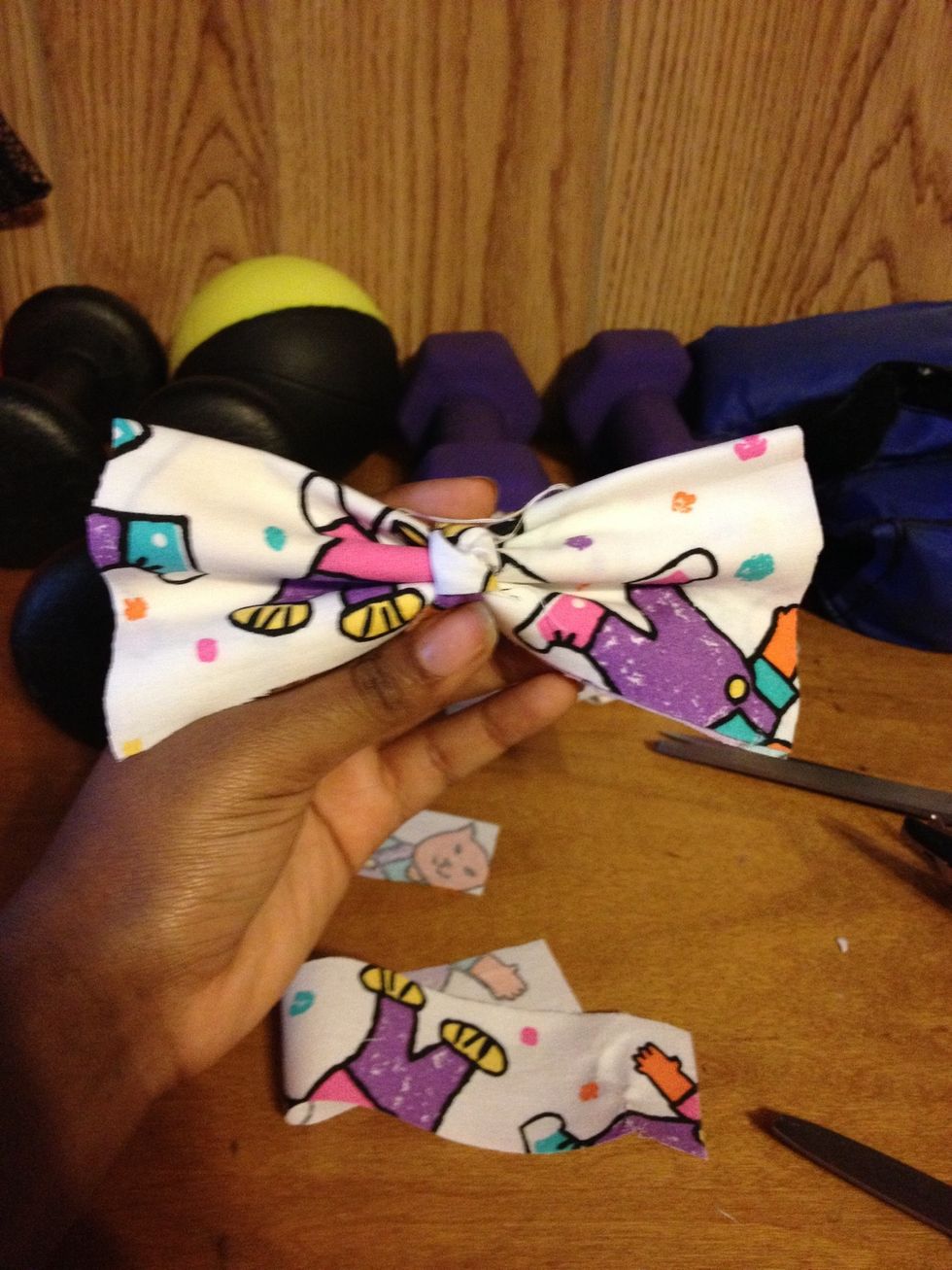 You can place a hair clip to the back or a safety pin 😄 thanks for viewing !
Ruler
Fabric
Scissors
Pins