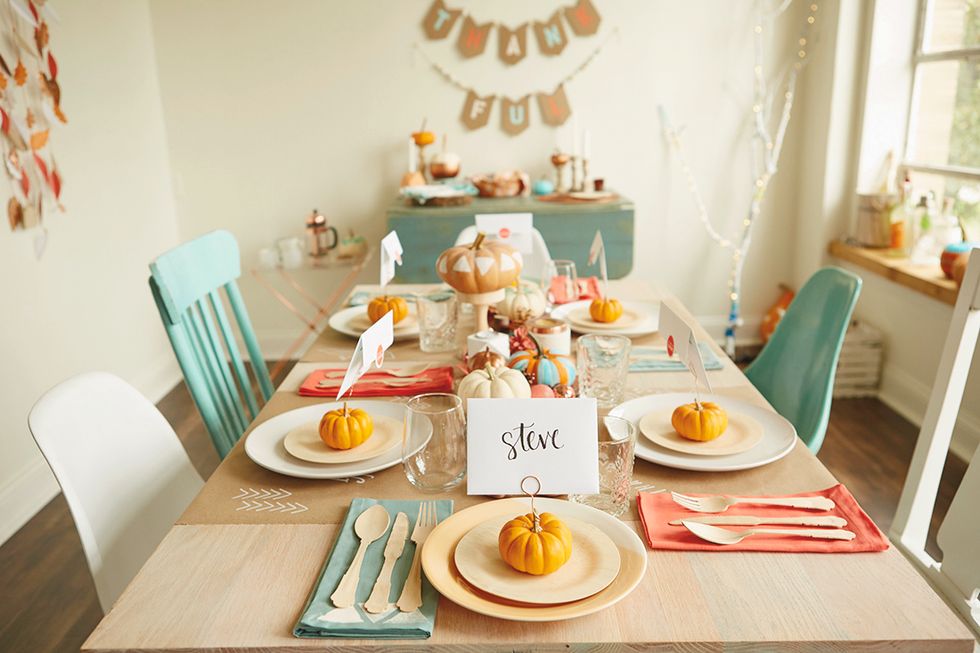 We teamed up with Studio Ink to put together the coolest Friendsgiving party ever. We stayed true to the Friendsgiving spirit with DIYs, table settings + decorations that are totally attainable.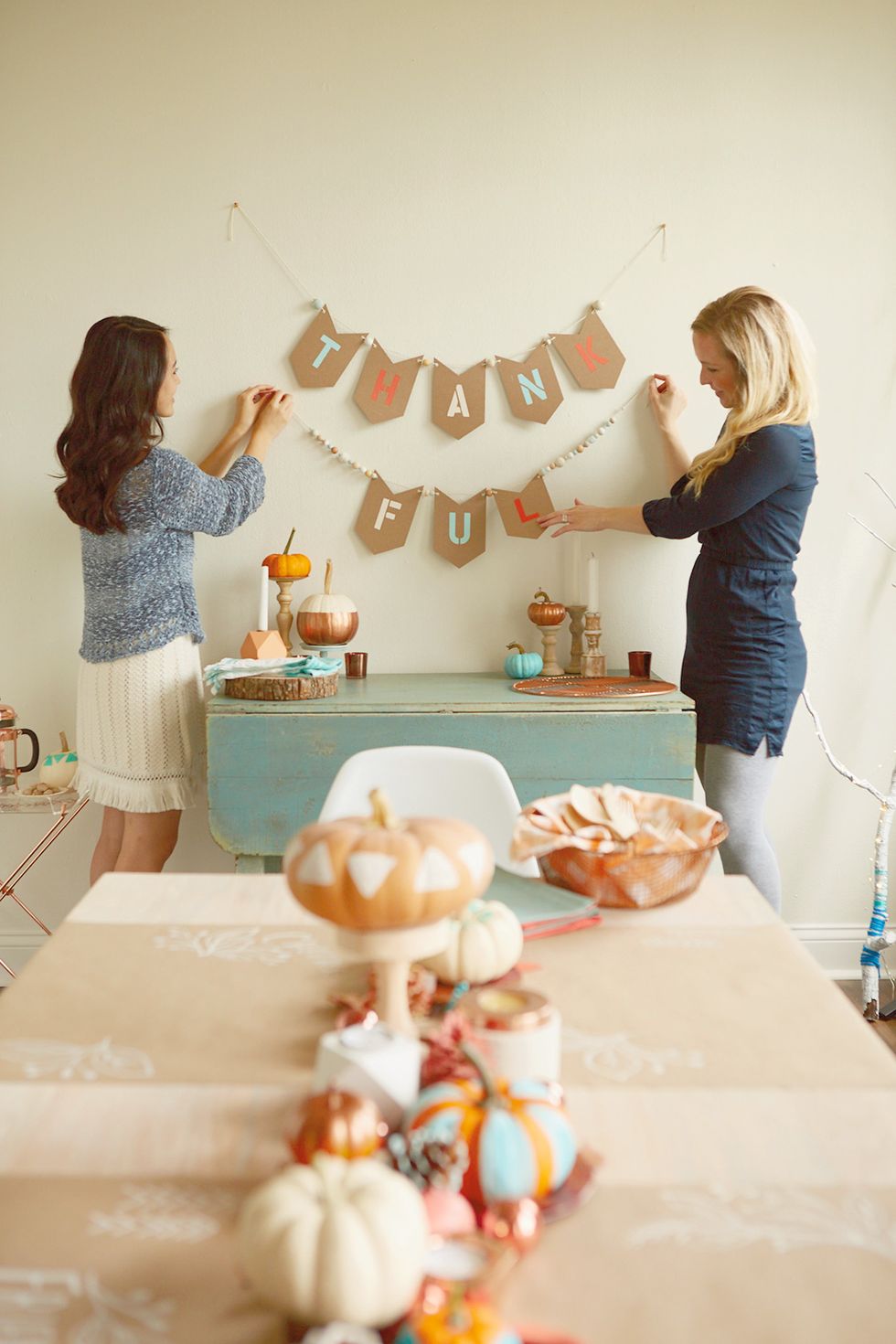 1. Hang A Banner: A classic party hack is creating a statement wall as a focal point of the party. A banner is a simple way to welcome your friends as they enter the Friendsgiving festivities.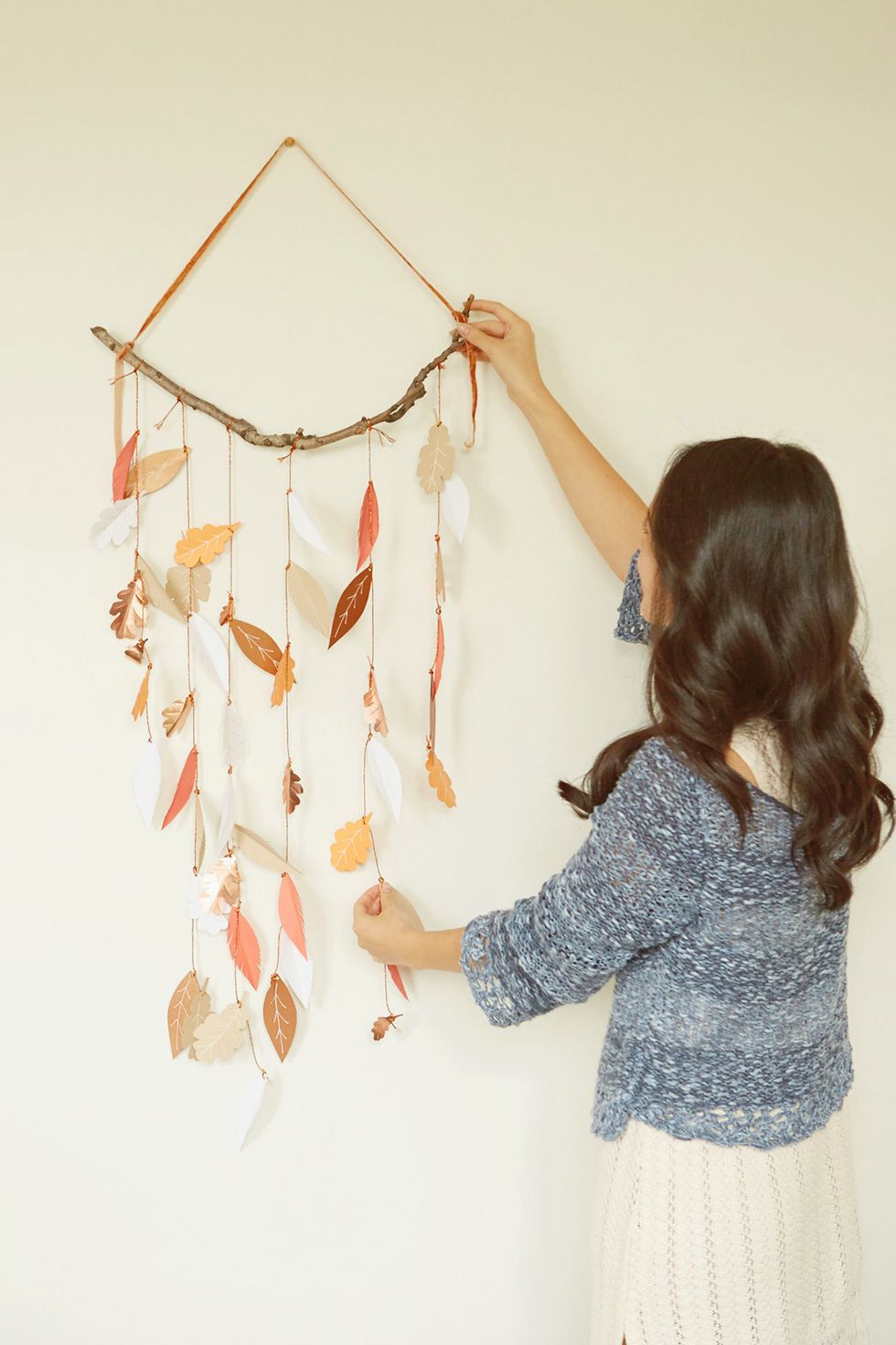 2. Hang an accent wall piece: Got more wall space? Fashion a rustic wall hanging with a branch, twine and paper leaves and hang on your wall to add more pop to your space.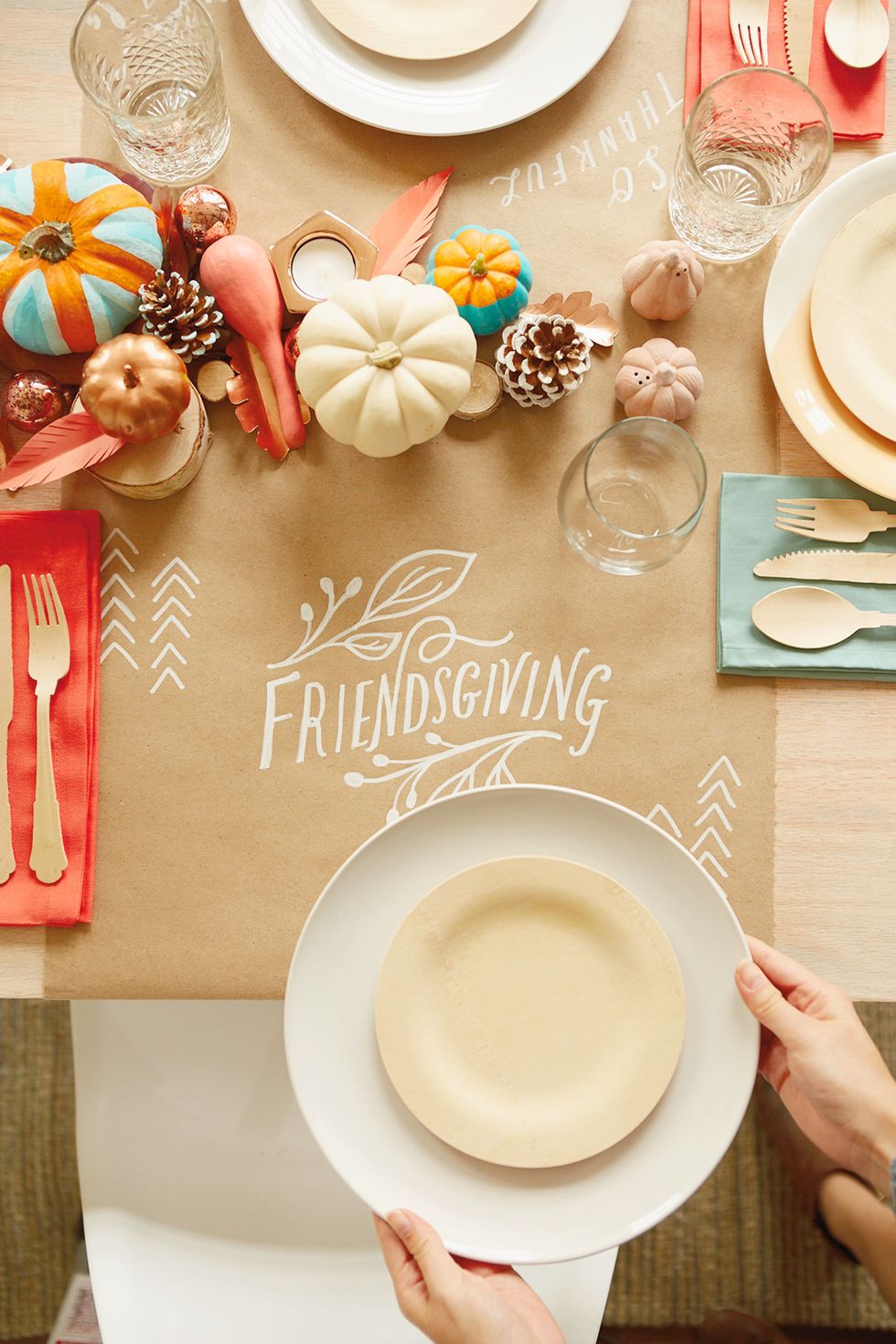 3. Create A Simple Table Runner: Arrange some mini pinecones, pumpkins, string lights and paper leaves to create a playful table runner.
4. Line The Table With Craft Paper (And Draw On It): Roll craft paper on the table and add some doodles and lettering to it.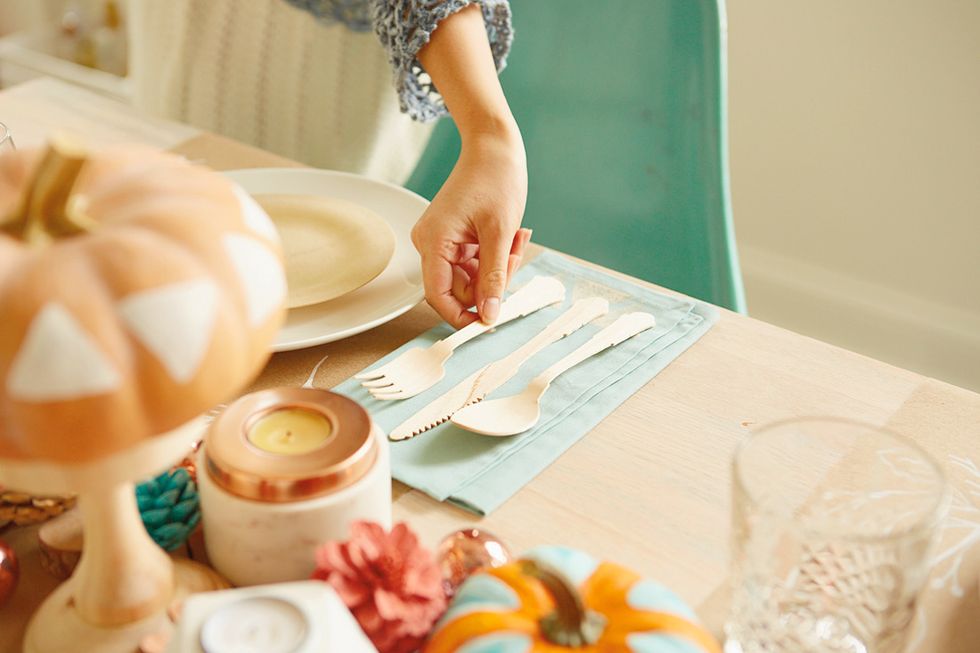 5. Use Low-Maintenance Wooden Utensils: You might not have enough actual silverware to serve all your friends, so opt for wooden utensils instead for easy table setting and cleaning.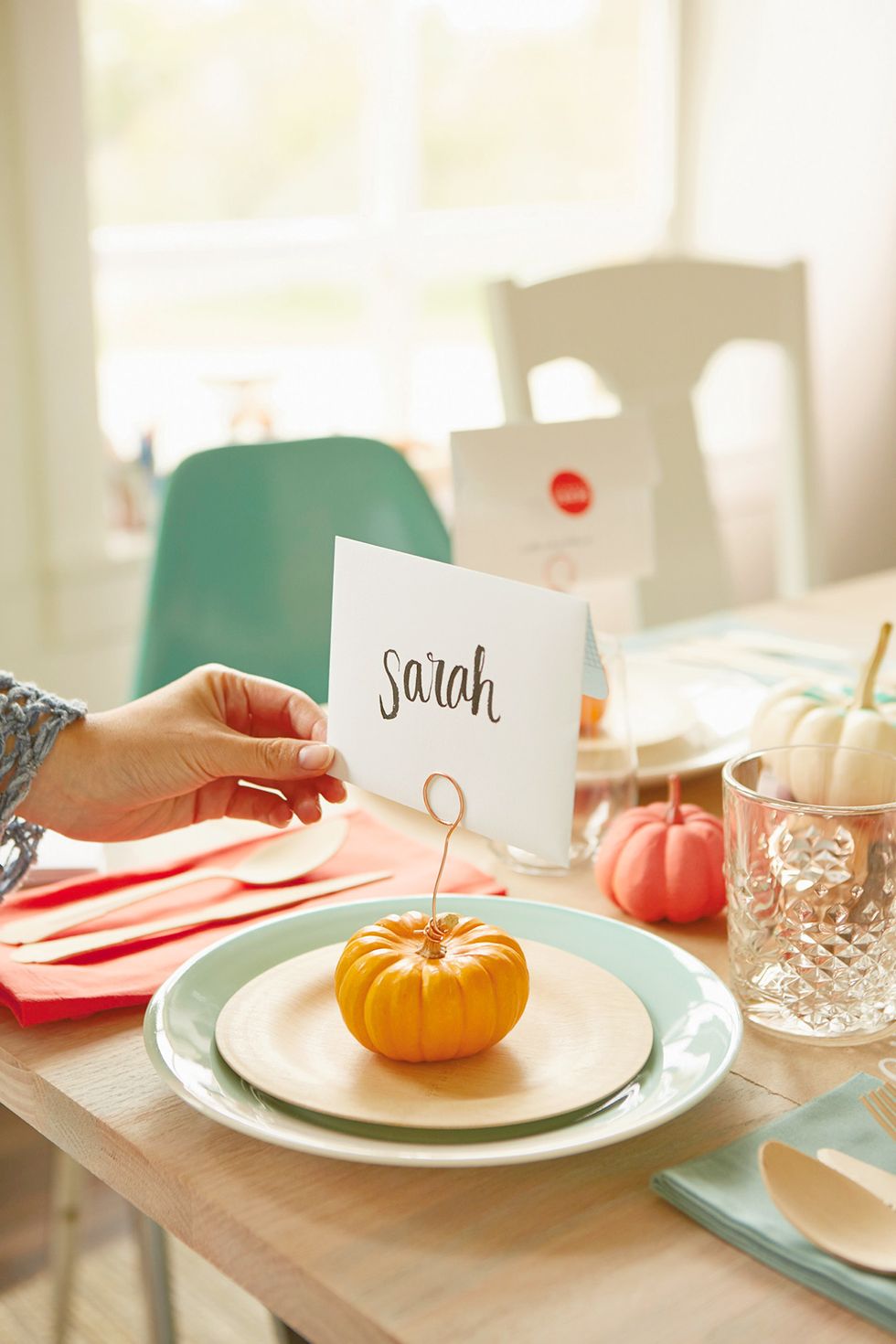 6. DIY Some Adorable Pumpkin Place Cards: Add an extra element to your place cards by writing your guests' names on an envelope and stuffing it with a greeting card with a handwritten note.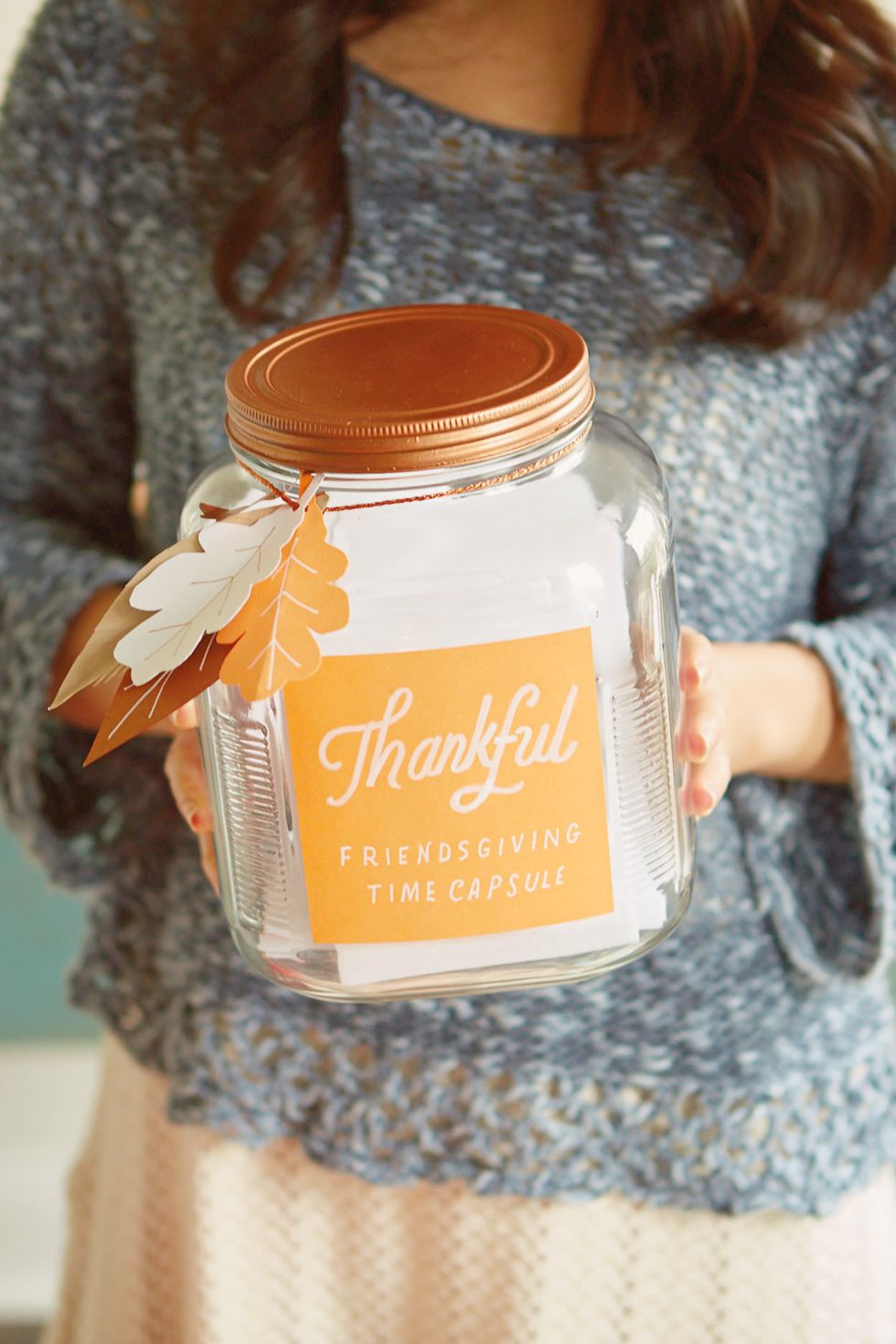 7. A Friendsgiving Time Capsule: Hand out cards + write down what you're thankful for this year. Add them to a jar + seal for a year. Open the jar + read everyone's notes next year. Cue the aww's.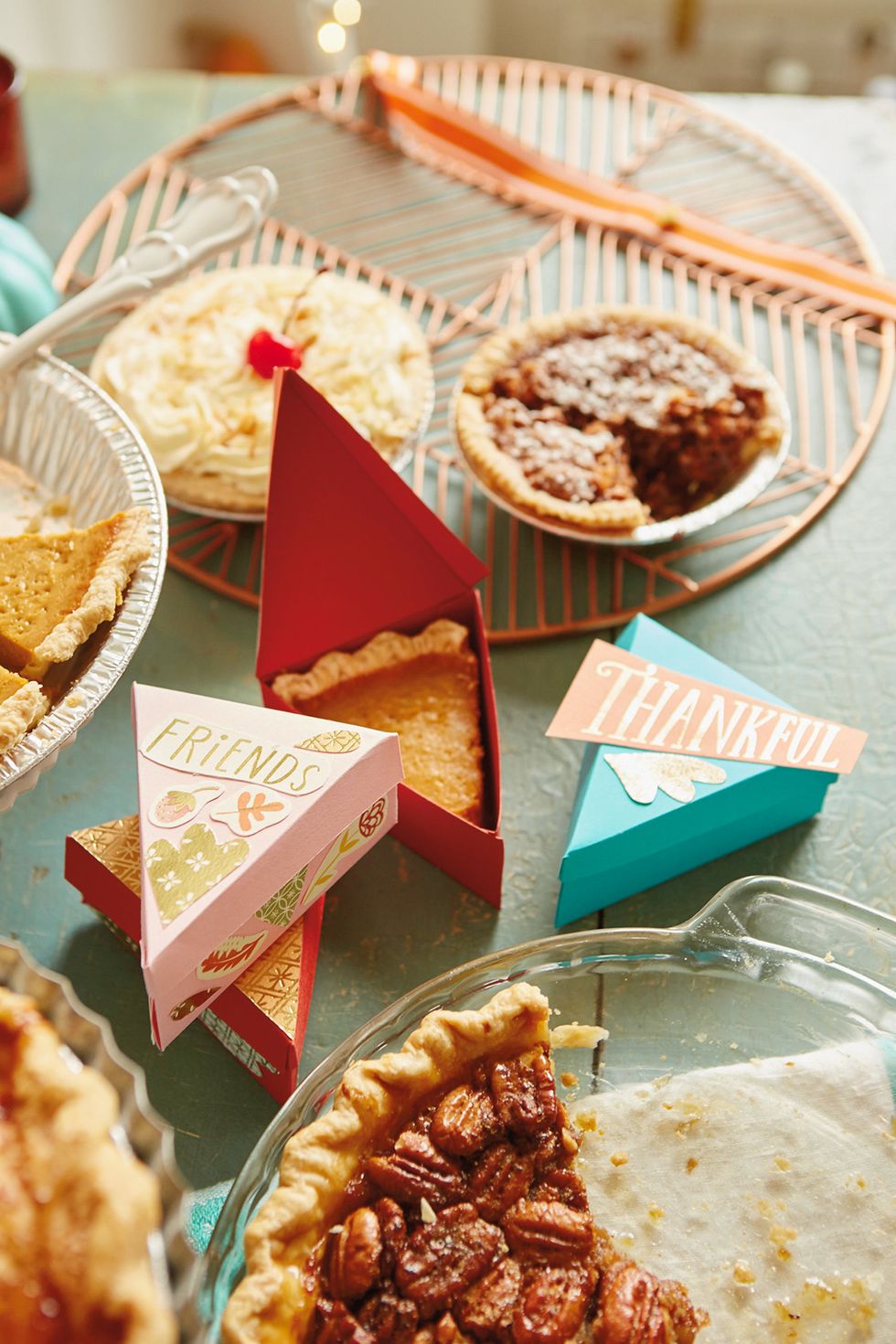 8. DIY Leftover Pie Boxes: You're bound to have leftovers of pie. Don't let your friends leave without a little midnight pie snack by making these easy and adorable leftover pie slice boxes.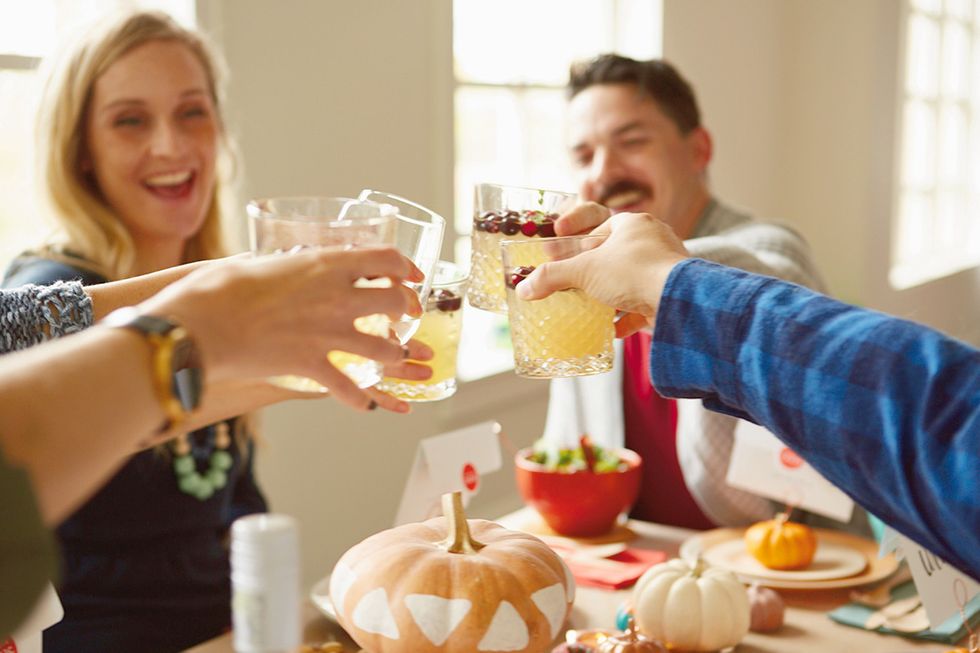 Cheers!
Our stomachs and hearts are full. <3
The creator of this guide has not included tools
B+C
We are the team behind B+C Guides. Feel free to message us if you have any questions or see something that could be improved!