So your Growth Plan needs revision? How do you do that? How do you even know if it was marked APPROVED or REVISION REQUESTED?

Now we see that we do indeed need to revise our plan!

of course there is NOTHING on this page we can change or edit. The biggest problem is we don't even know WHAT the problem is! At the bottom of the page we see these options.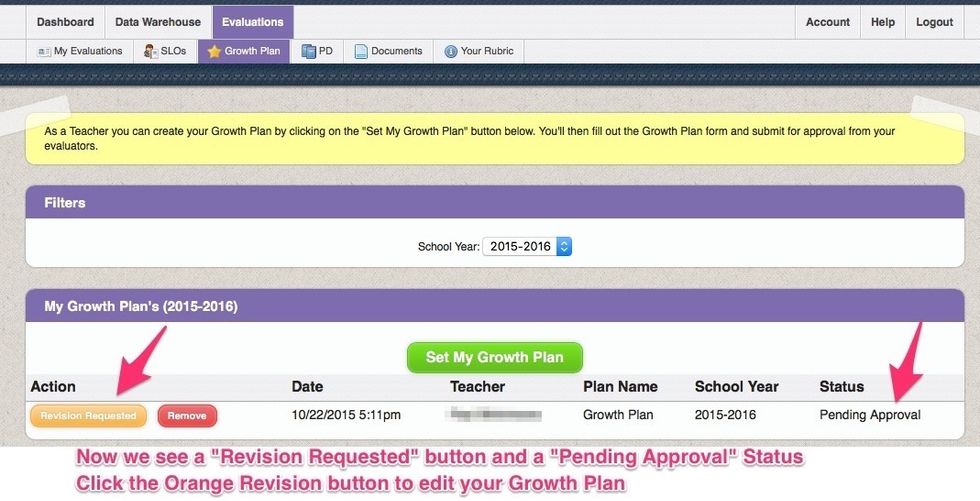 Ahhhh... finally we see an option to edit our plan.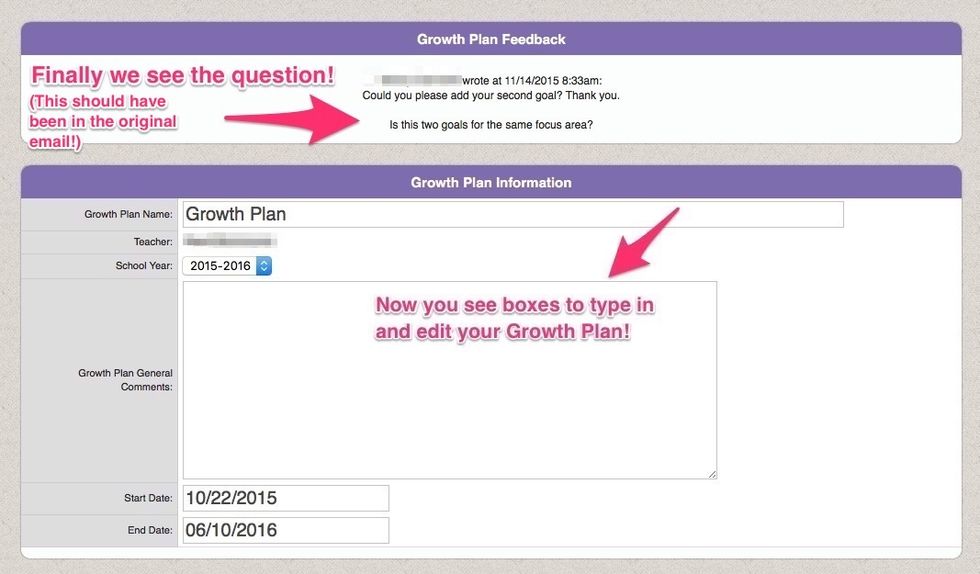 Here is the question/revision requested. Actually, in this case there is just a question with no good way to respond except in an email. We also are able to edit out plan here.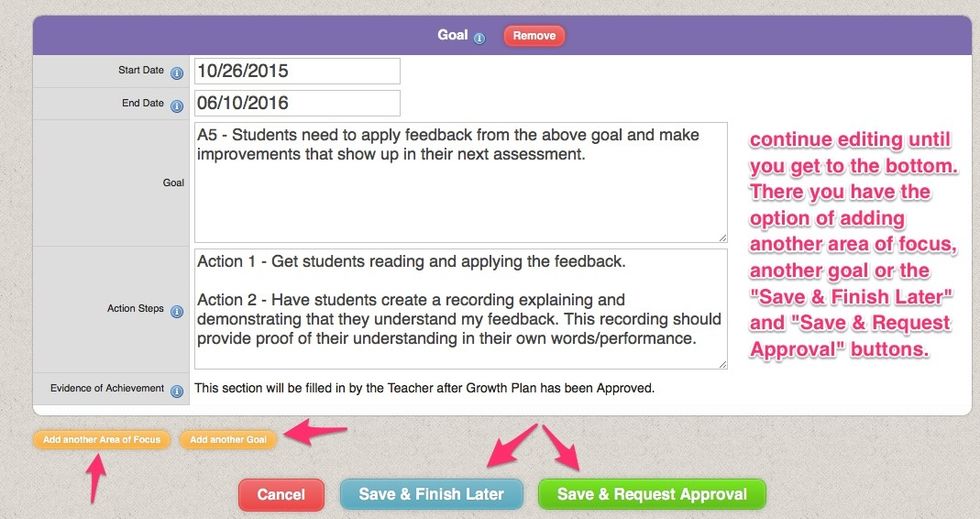 Edit away by adding Focus Areas and Goal. Then save or request approval. NOW... await a message from your evaluator.
The creator of this guide has not included tools