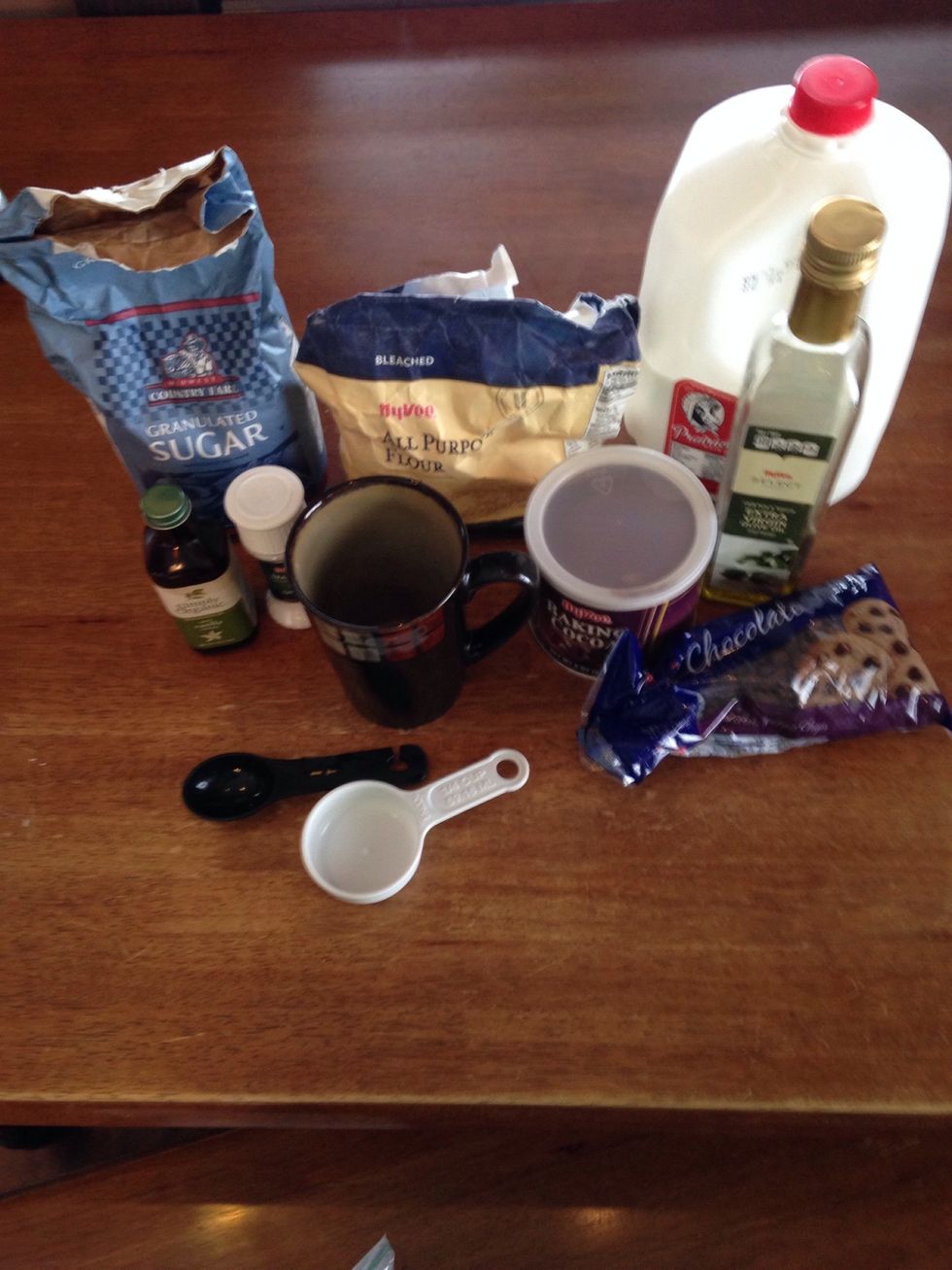 Ingrediants
1. Combine all ingredients into a mug and mix well with a spoon. The mixture should look like chocolate cake mix.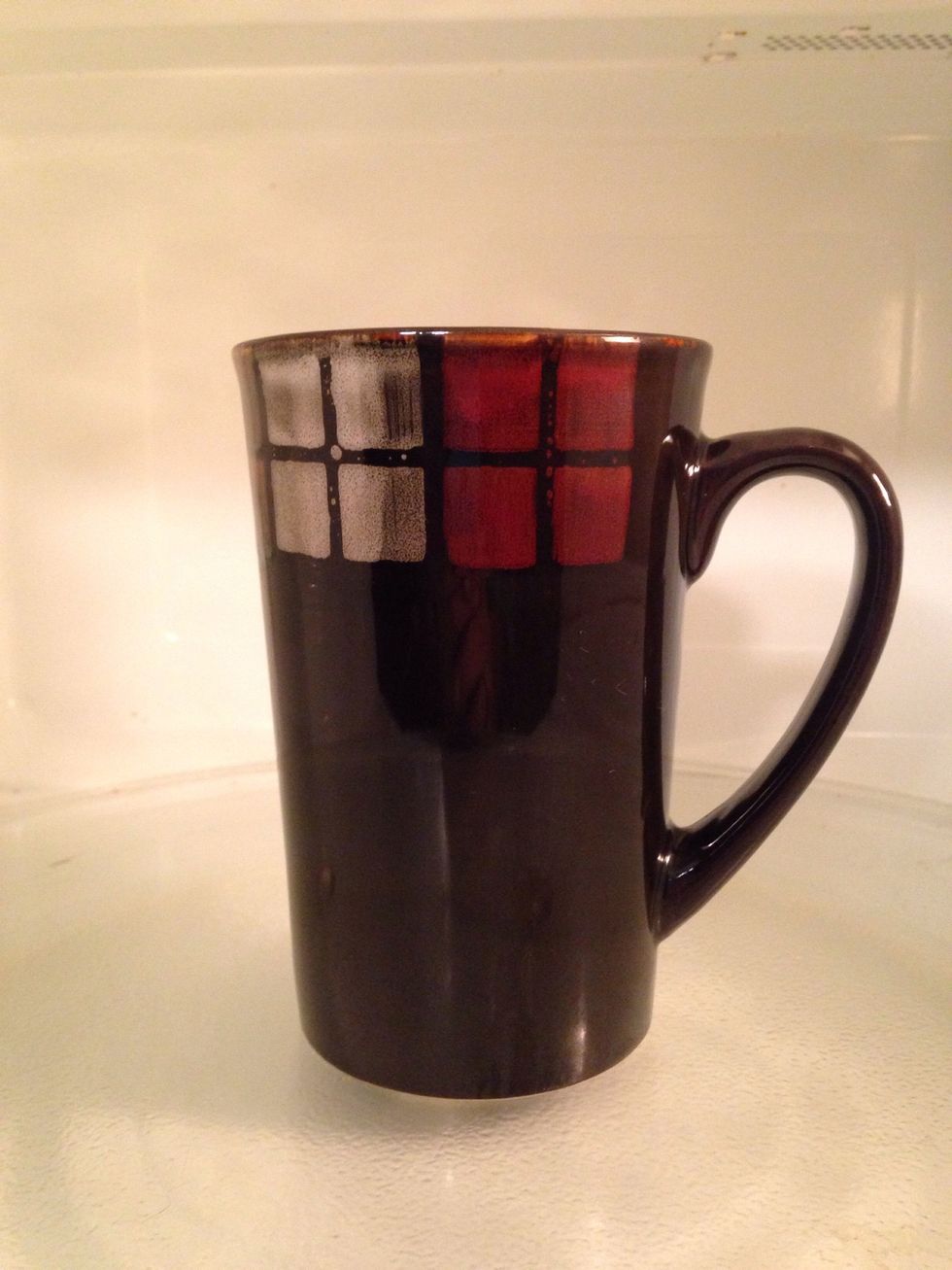 2. Microwave in high for 2 minutes. The brownie will rise as it cooks so make sure the mug is tall so that the brownie doesn't rise over the top.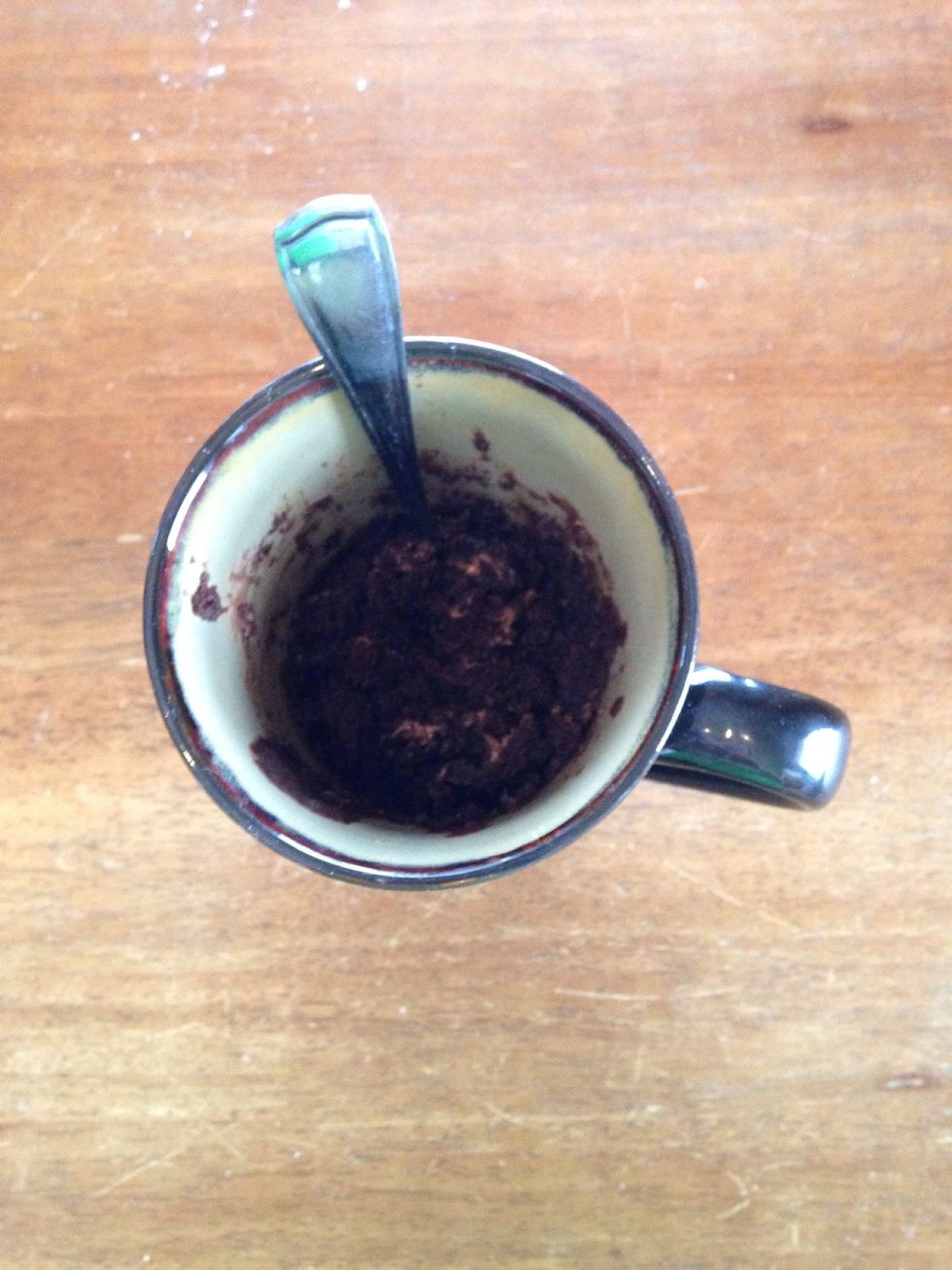 3. Take the mug out of the microwave and stir the brownie with a spoon. Then let the brownie cool for about 2 minutes.
4. Enjoy! You can add vanilla ice cream, whipped cream, or marshmallow fluff to make the brownie even better.
1/4c flour
3.0Tbsp sugar
2.0Tbsp cocoa powder
3.0Tbsp milk
3.0Tbsp oil
3.0Tbsp chocolate chips
Dash of salt
Drop of vanilla
Spoon
Microwave
Microwave safe cup ( a coffee mug works best )
Measuring spoon
measuring cup