We're partnering with IKEA® to help you turn your messy bedroom into a distant college memory with some simple storage ideas.
It's no mystery that we love IKEA®. Their products are practical and affordable, and even outright stylin'. http://bit.ly/2qZi3N4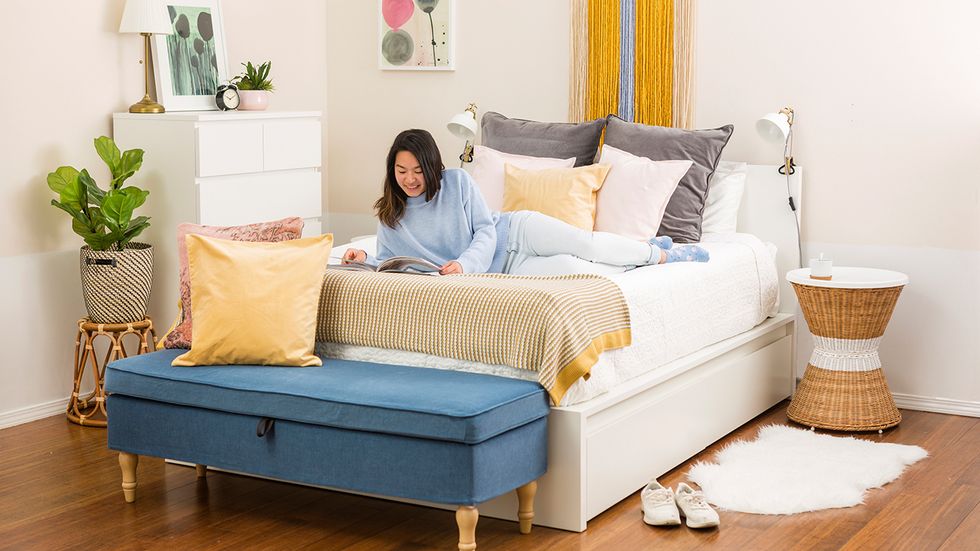 The IKEA® bedroom items are a perfect solution for taking you one step further toward #adulting. To make things even easier, we're sharing with you five key pieces for a clutter-free life.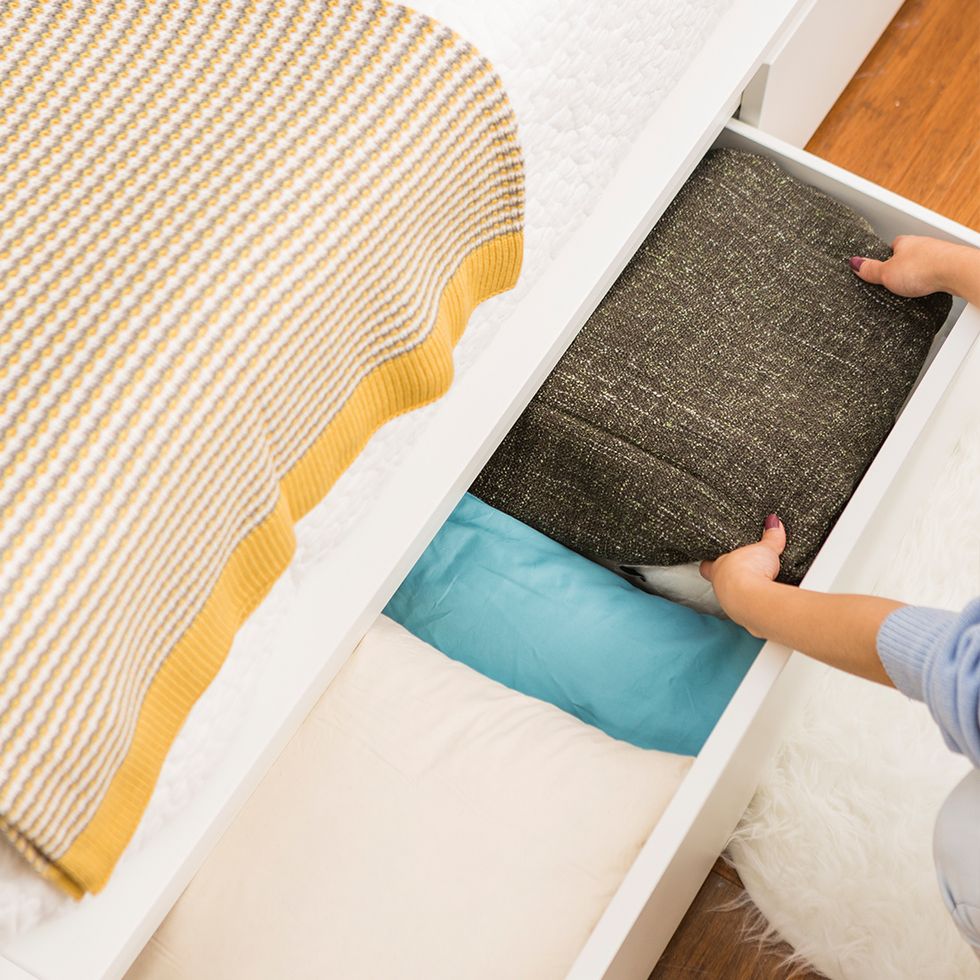 Where to begin? Not utilizing the space under your bed for storage is a crime. I'm a tiny apartment dweller, so space is at a premium.
These easy-to-slide drawers are just the thing for storing all of your bedding — sheets, extra pillows, and blankets fit perfectly. http://bit.ly/2ryrCBn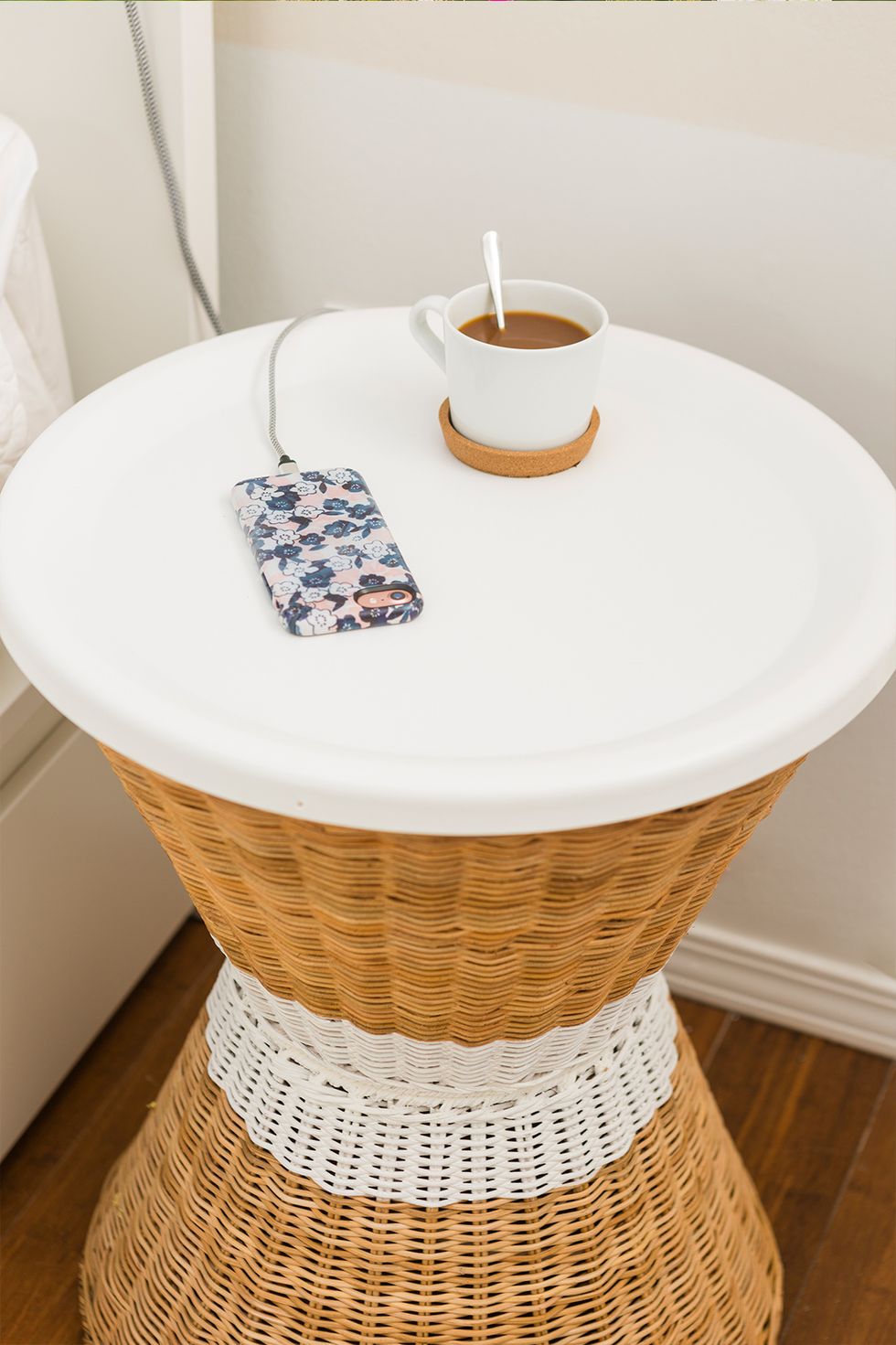 This nightstand is not only super cute, but it's actually quite functional. The top can be removed, revealing a basket that can help to store unsightly but necessary items, like your phone charger.
Its functionality is spot on for keeping clutter at a minimum. http://bit.ly/2qUrPMn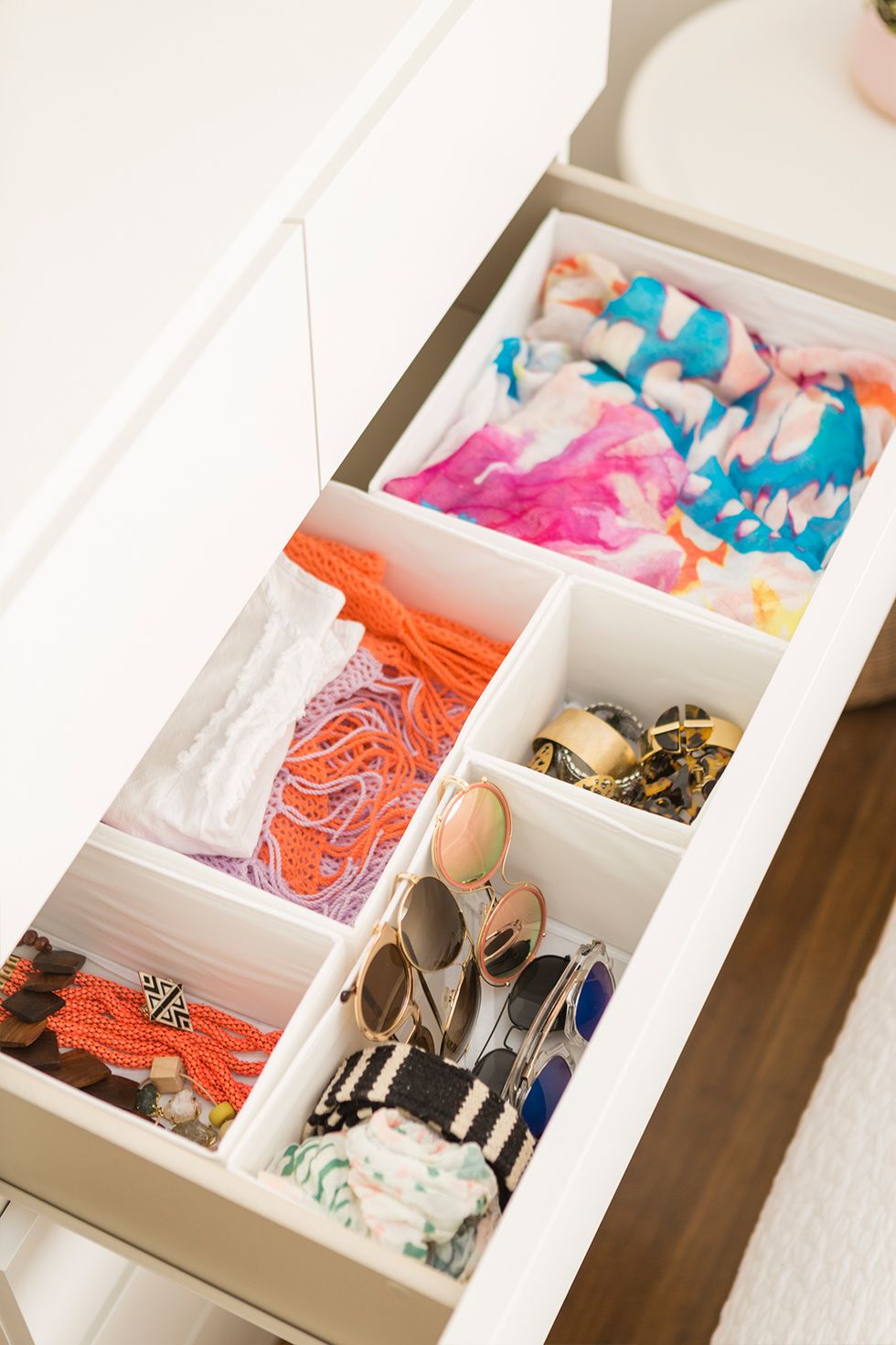 Keep your drawers organized with these super handy boxes. You're more inclined to put things away when they have a place, so maximize the space in your drawers for your various accessories.
http://bit.ly/2rJa2ZK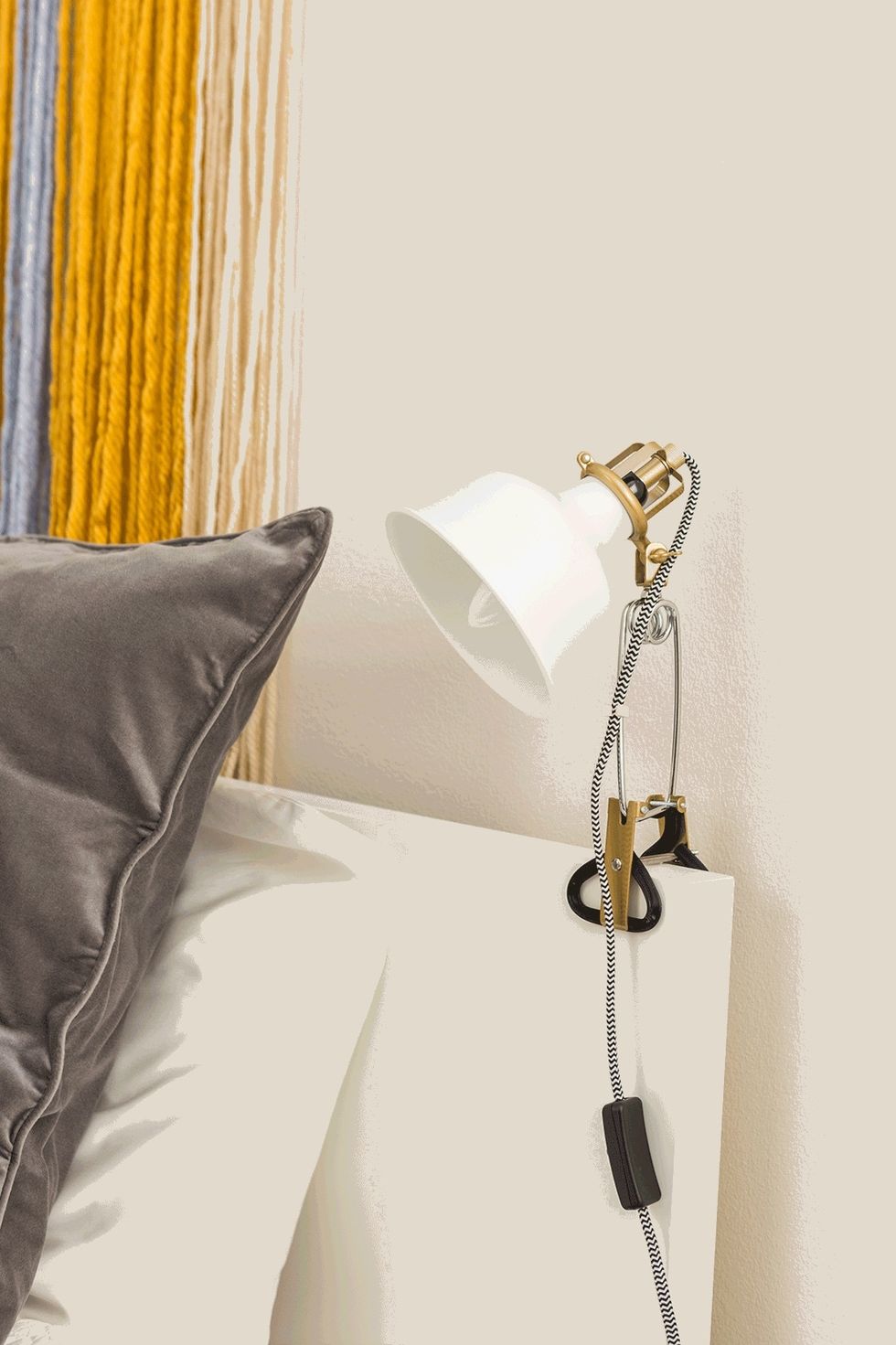 We love this multi-functional spotlight. It's great for late-night reading — or tablet scrolling, more likely. The wall mounts keep your nightstand clear for other necessities. http://bit.ly/2s1jJG1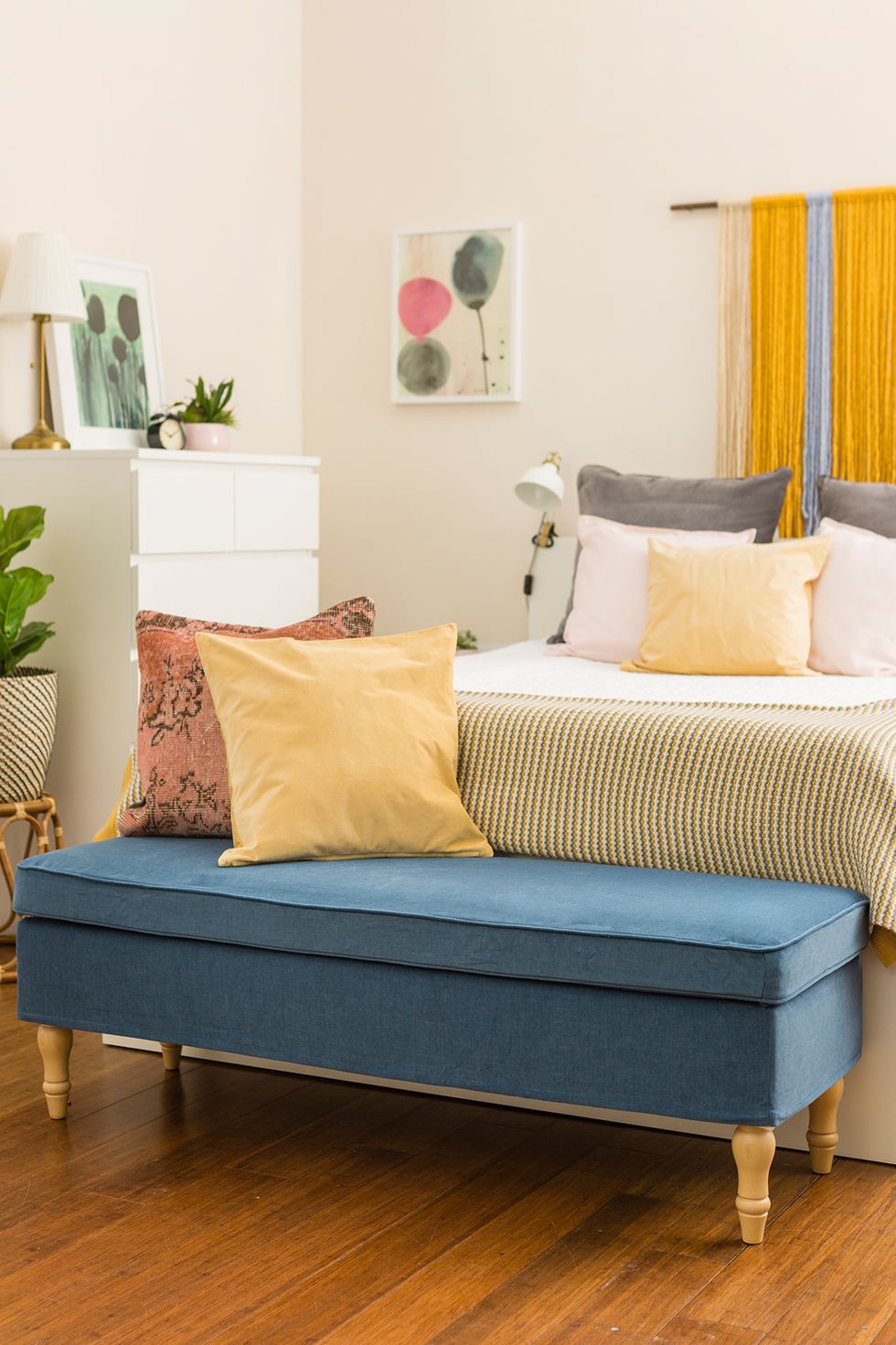 This bench is legit. It's a perfect staging area for getting ready in the morning and also doubles as storage.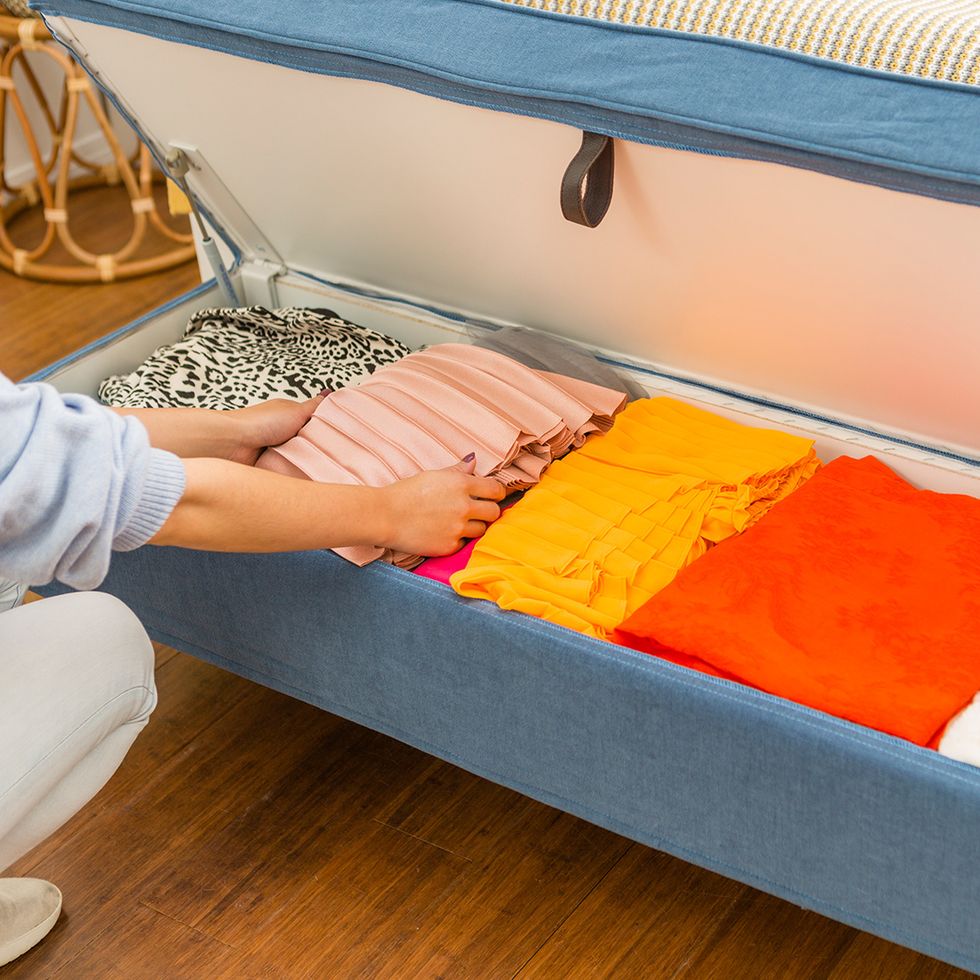 We like to use the space to store off-season clothes, because who really needs their winter parka hanging next to a summer cardigan. http://bit.ly/2rSd3Jl
Make sure to check out the full post for 5 IKEA® storage ideas to de-clutter your life: http://go.brit.co/2s0RSoN
The creator of this guide has not included tools
B+C
We are the team behind B+C Guides. Feel free to message us if you have any questions or see something that could be improved!