10 Things That Should Be in Your Purse This Summer
80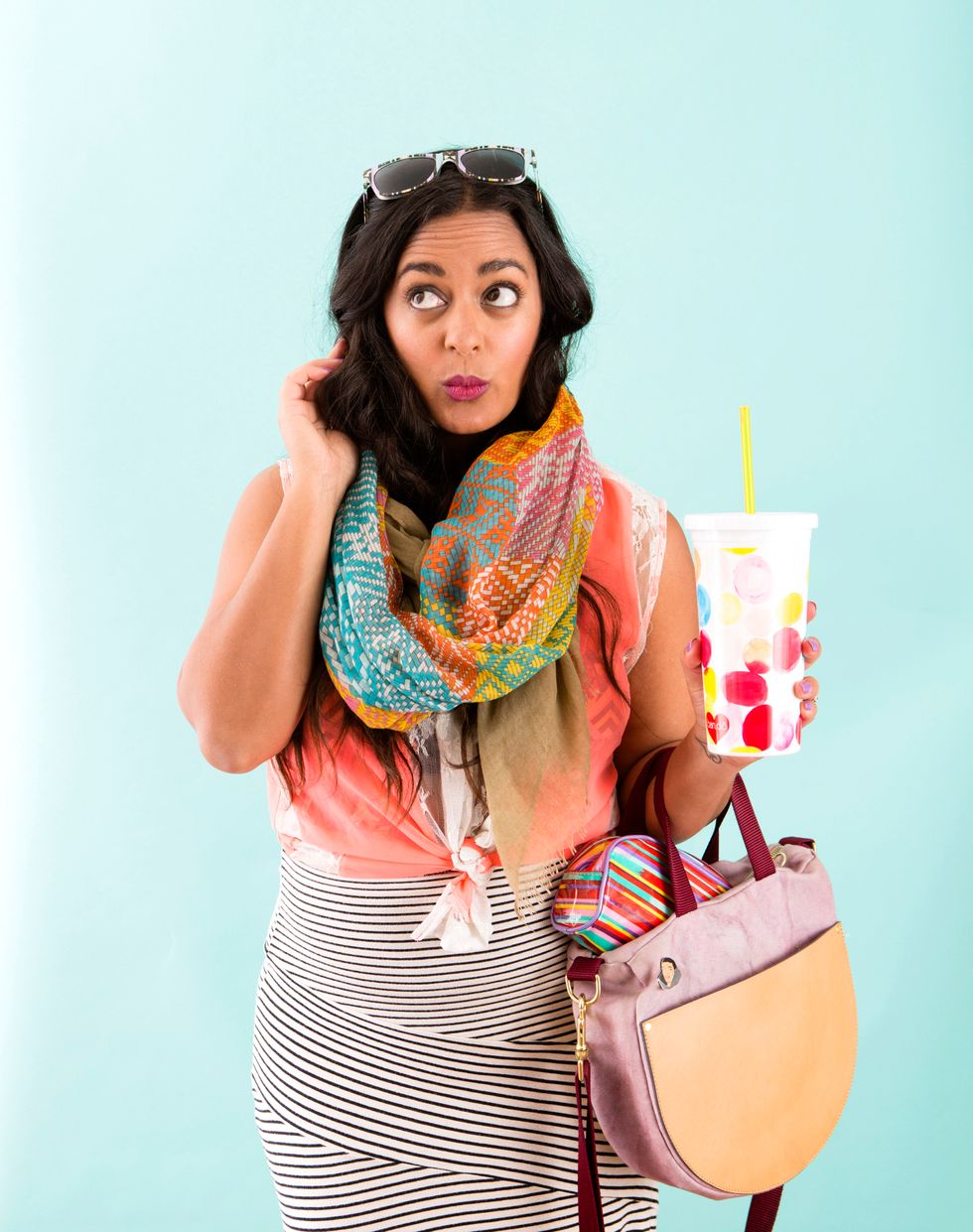 Our favorite season is just around the bend so we've teamed up with Johnson & Johnson Consumer Inc. to gather up essentials for summer beauty, style and skincare.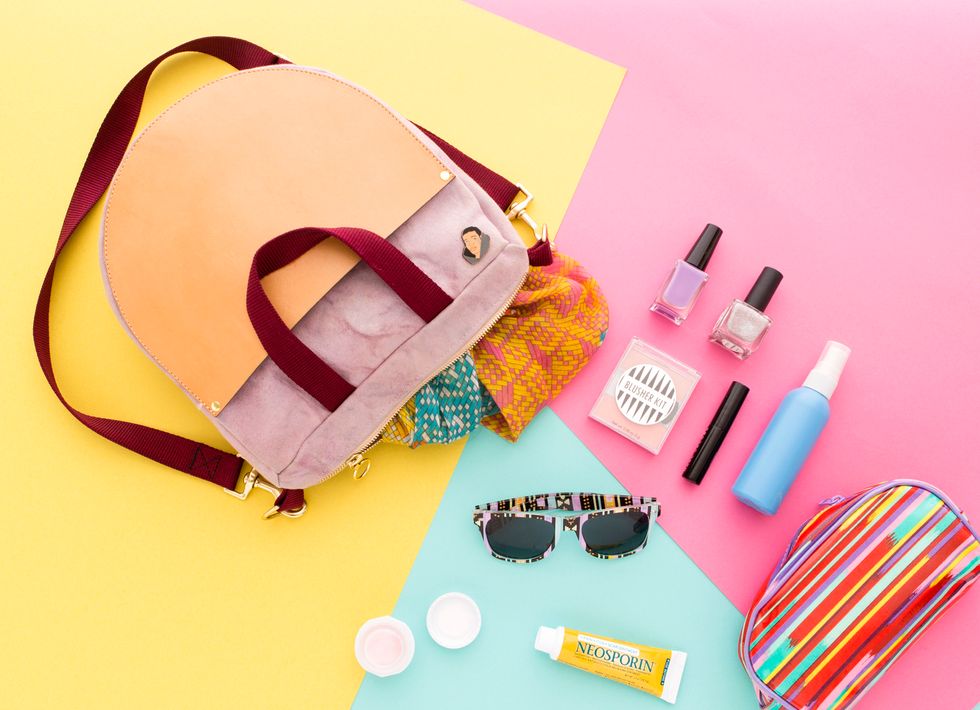 On-Hand Essentials - Face Lotion with SPF: The more you sweat, the more your face dries out. I know, it seems totally counterintuitive! Keeping your skin hydrated is key in the summertime.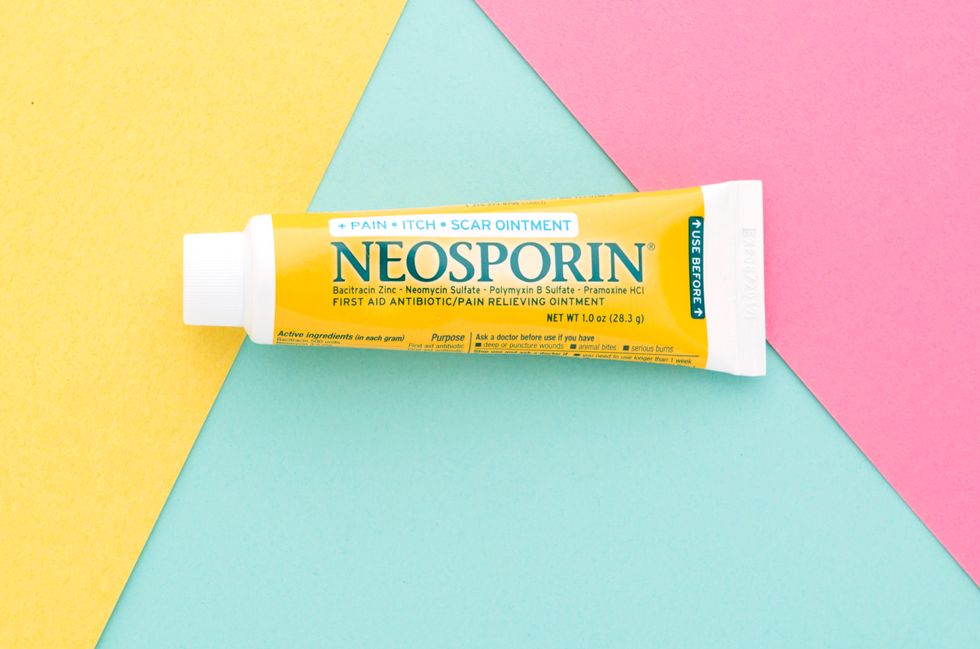 Neosporin: Keep it on hand to treat everything from beauty mishaps to cuts and scrapes from backyard shenanigans to outdoor cooking. It's also great for relieving the itch you get after a cut.
Blush + Bronzer Duo: Instead of carrying a powder, we recommend finding a blush and bronzer duo. The combo will give you that all-over glow that summer's all about.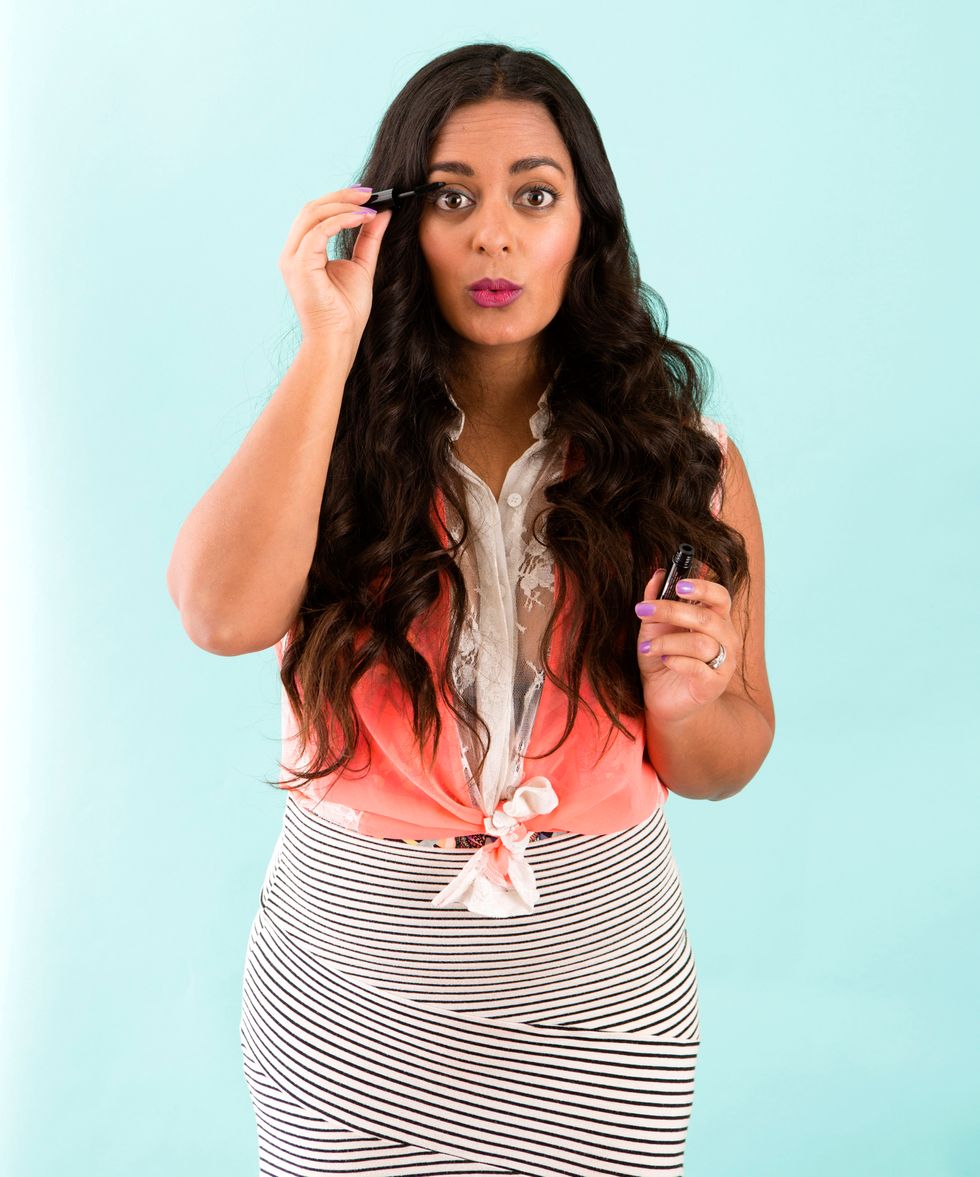 Waterproof Beauty - Waterproof Mascara: Whether you're planning to be water-side or not, waterproof mascara is a must for summer. It doubles as sweat-proof, and will insure that your eyes stay bright.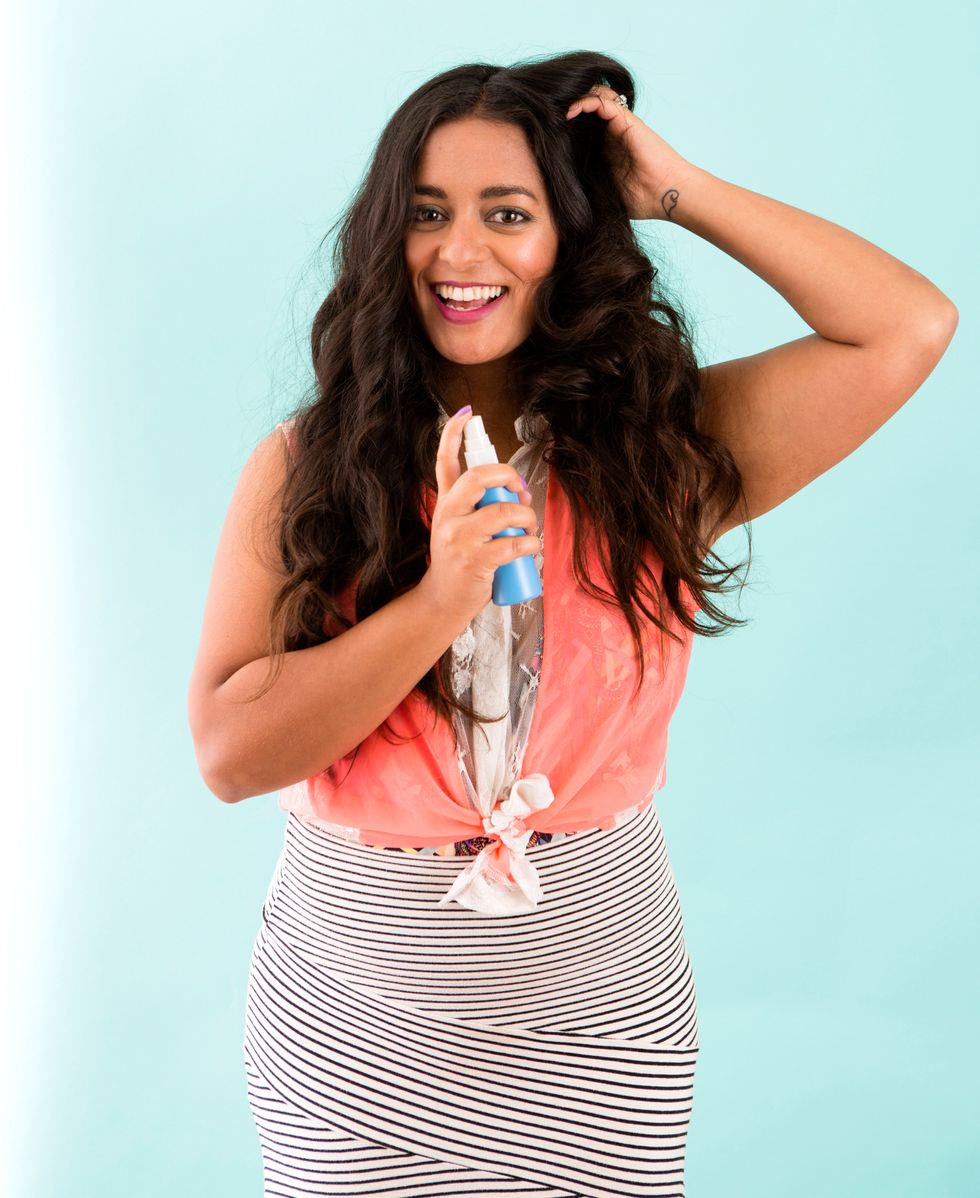 Sea Salt Spray: We recommend making your own. To make a simple batch, combine hot water, epsom salts, Sea salt (or himalayan salt), leave-in conditioner and a few drops of essential oils for scent.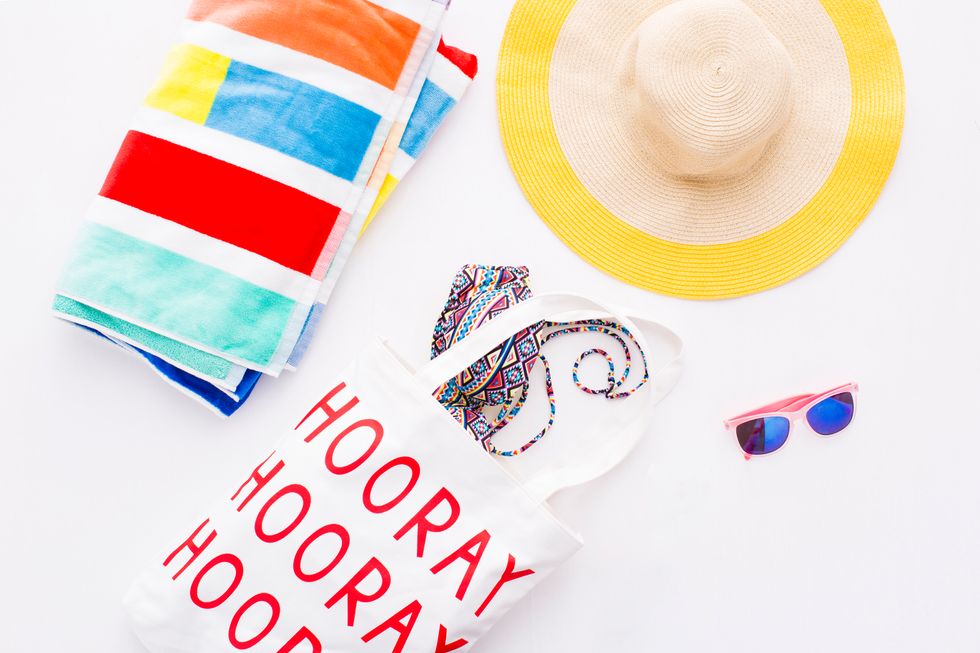 Adventure Tote - It pays to be prepared. Beach towel? Check. Sun hat? Oh yes. You never know when an opportunity for an impromptu pool party or beach bonfire will strike!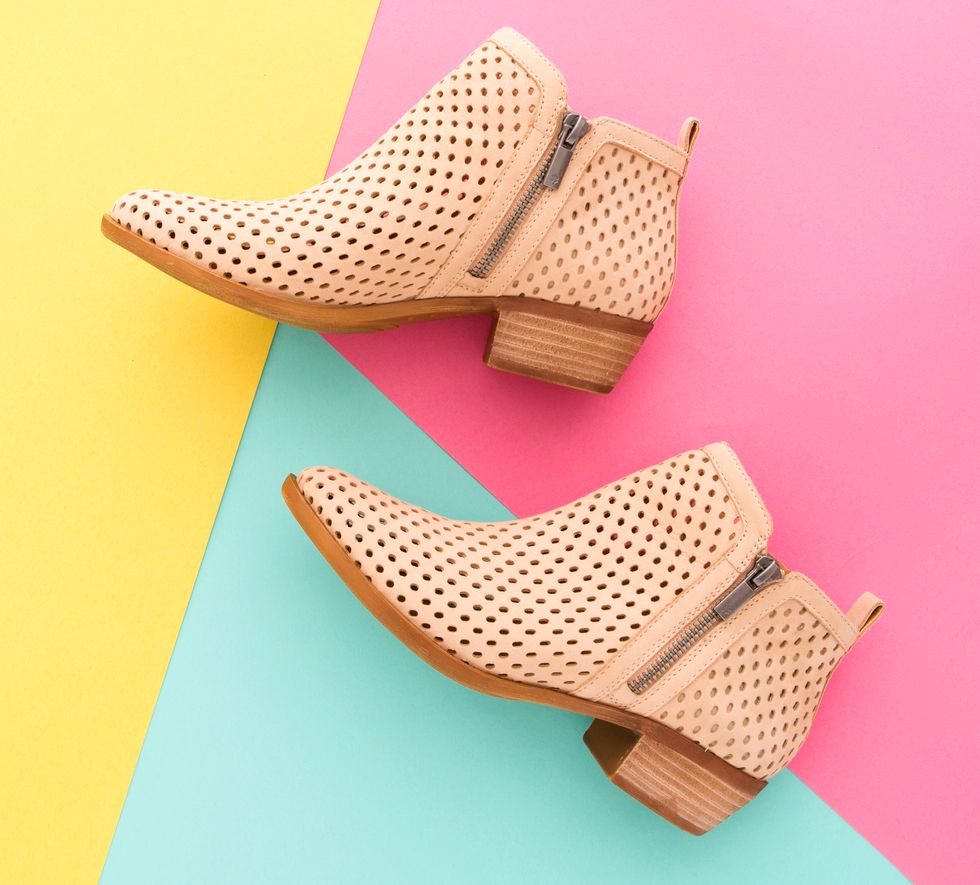 Booties that Breathe - I like to have a sturdy shoe in the summertime because I'm walking around more than any other time of year. I recommend opting for a pair of booties that breathe like these.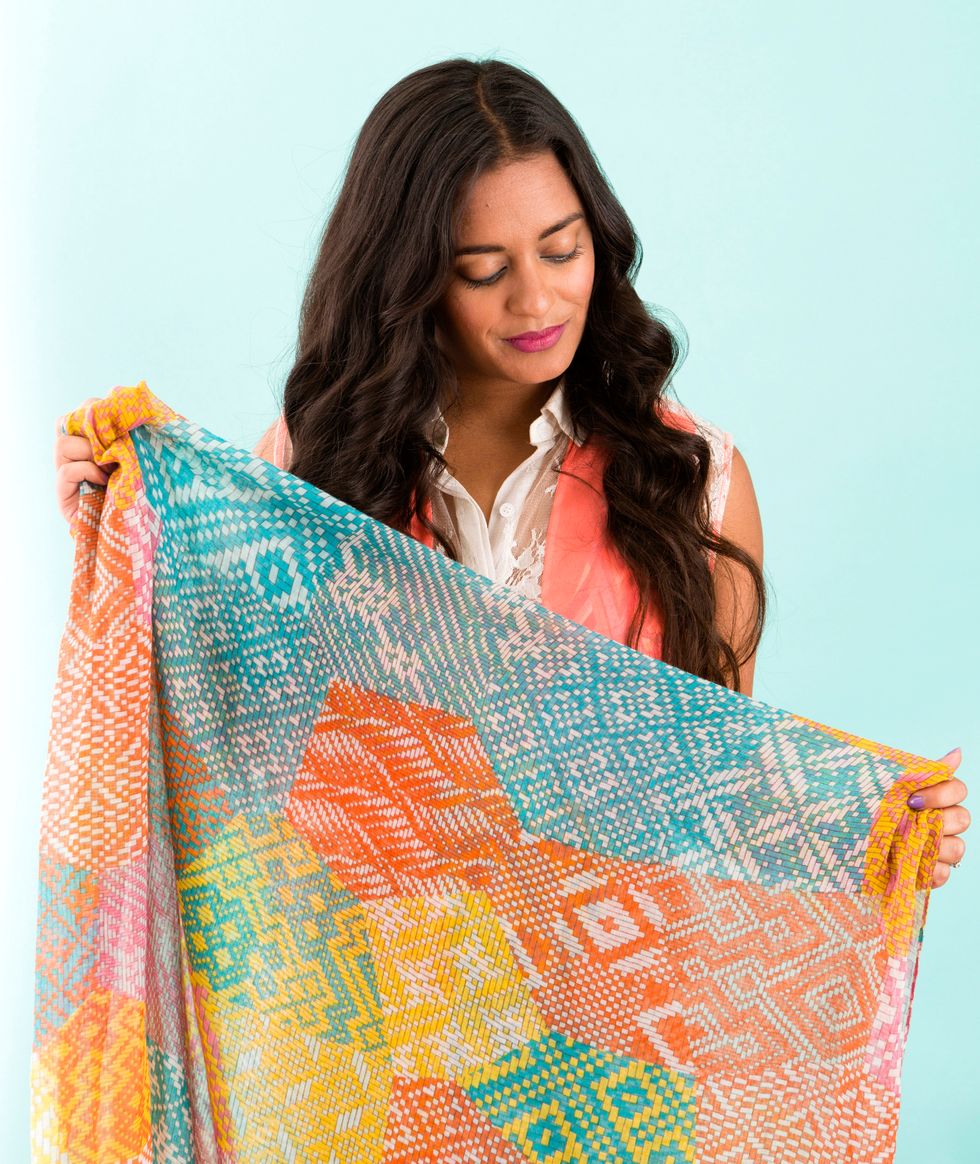 Staple Scarf - Okay okay, a scarf is your BFF all year round. Even though winter usually gets all the scarf love, I'd venture to say I actually find more uses for scarves in the summer.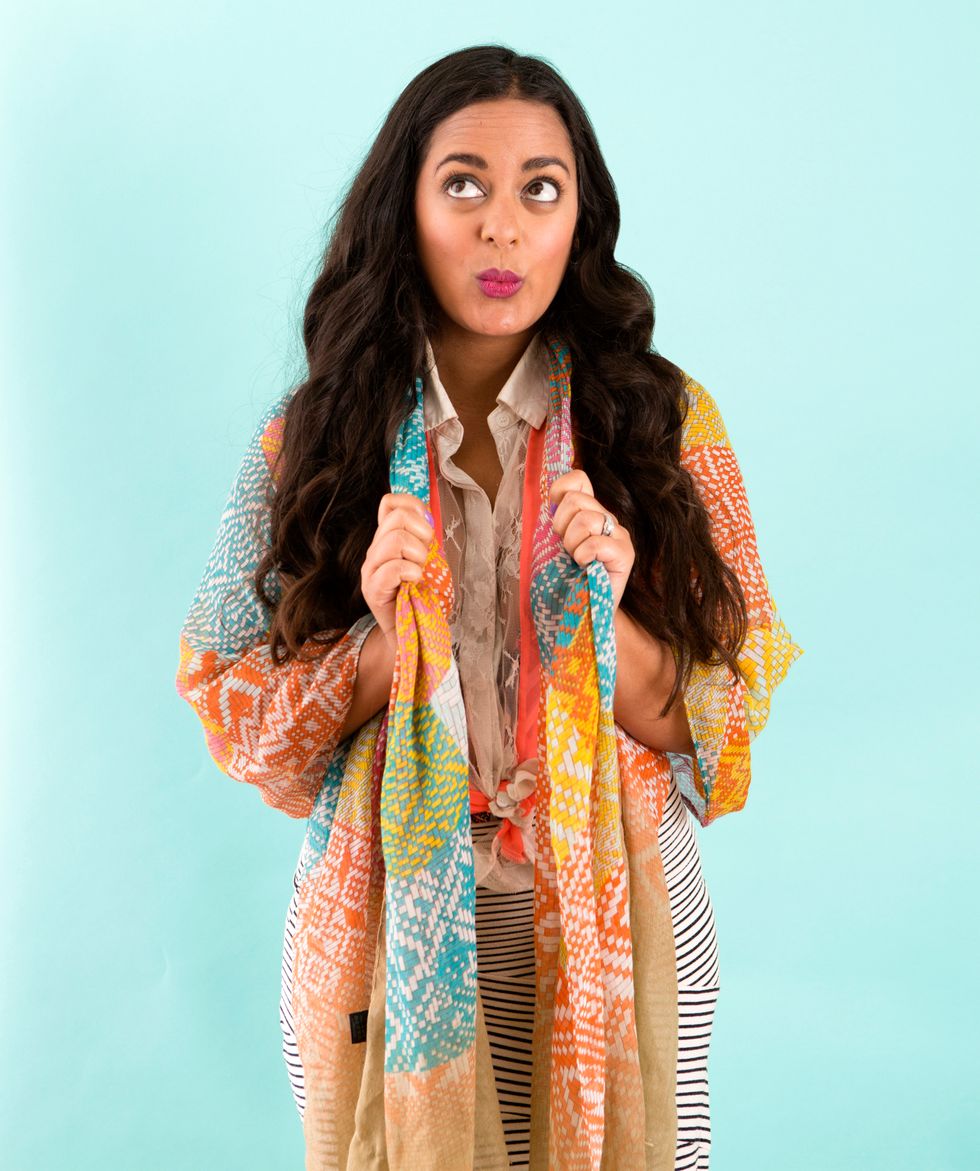 I always keep one in my bag and bust it out if it gets chilly, if I need a quick-change cover-up or even if I need a picnic blanket in the park.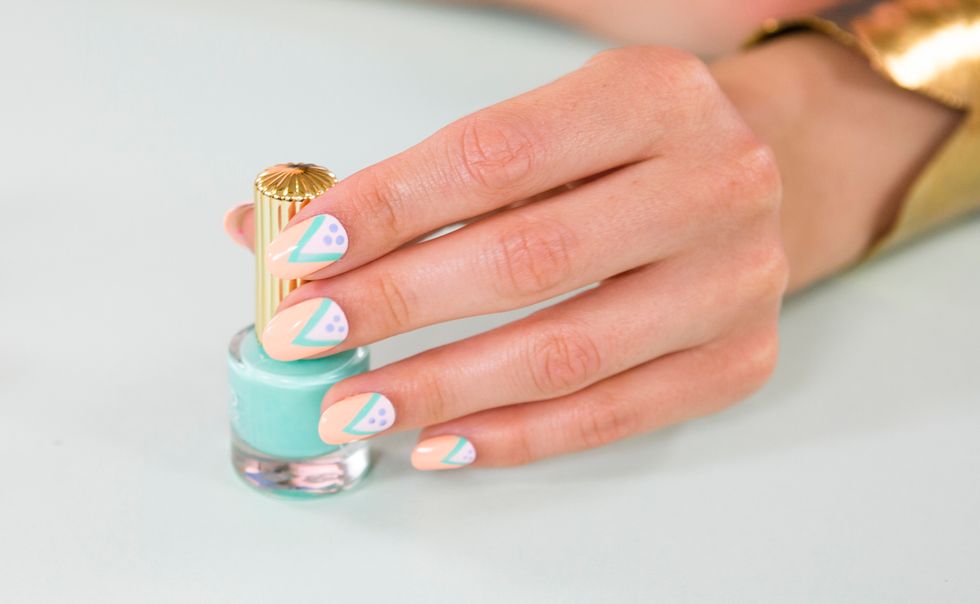 Nail Polish For Quick Fixes - Yowza! Those nails are on point, right? With just a few simple strokes, you too can rock Instagram-worthy nail art in a matter of minutes.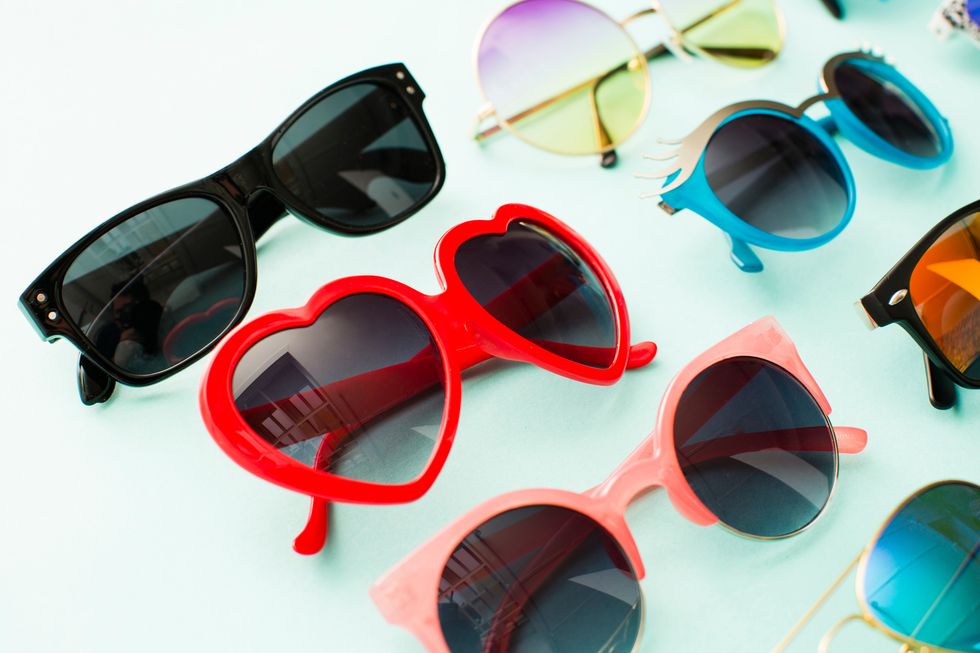 Stylin' Sunnies - Fun frames for summer are one of my all-time favorite things. A statement pair of stunners is a must the moment the days start getting longer (aka now!).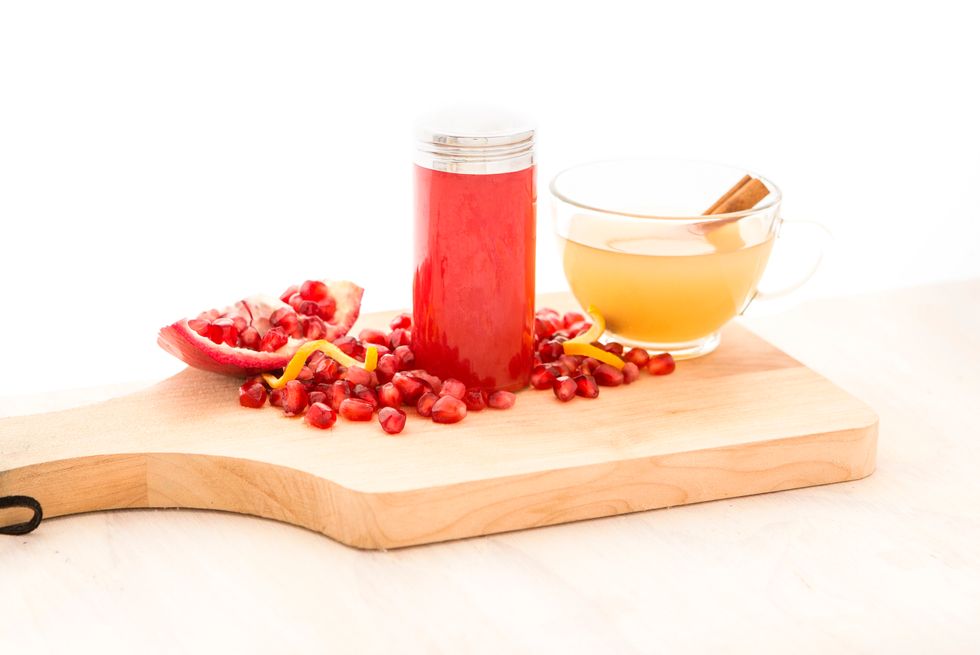 All Natural Toner - The air tends to be thicker in the summer so our skin needs a little extra TLC. We whipped up an all-natural toner by combining pomegranate, apple cider vinegar and orange zest.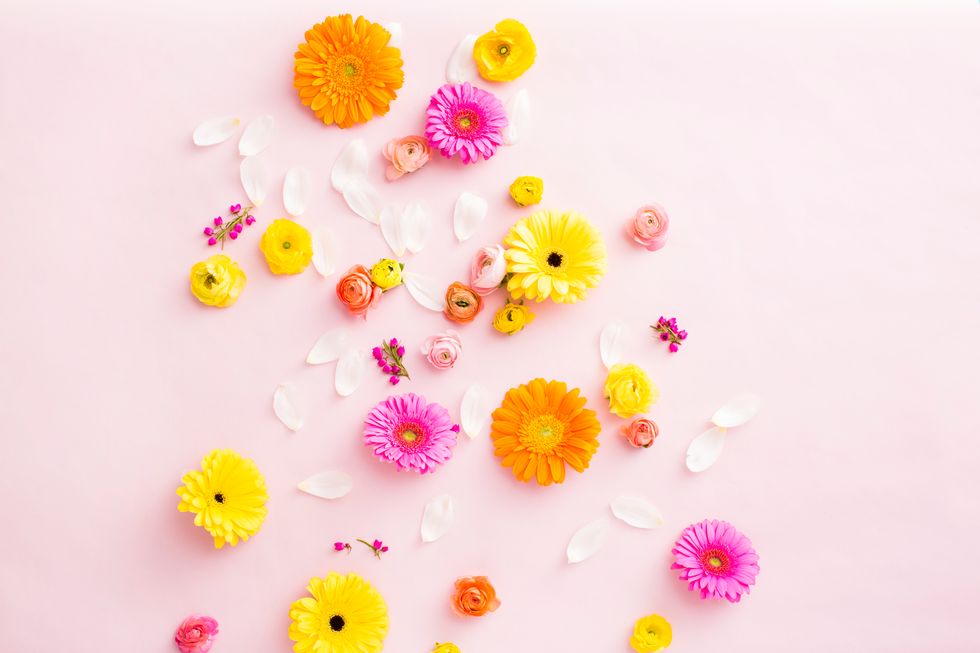 Fresh Floral Fragrance - Your natural fragrance takes center stage in the summer months and floral scents make a great complement to this. They'll invoke the feeling of being outside in nature.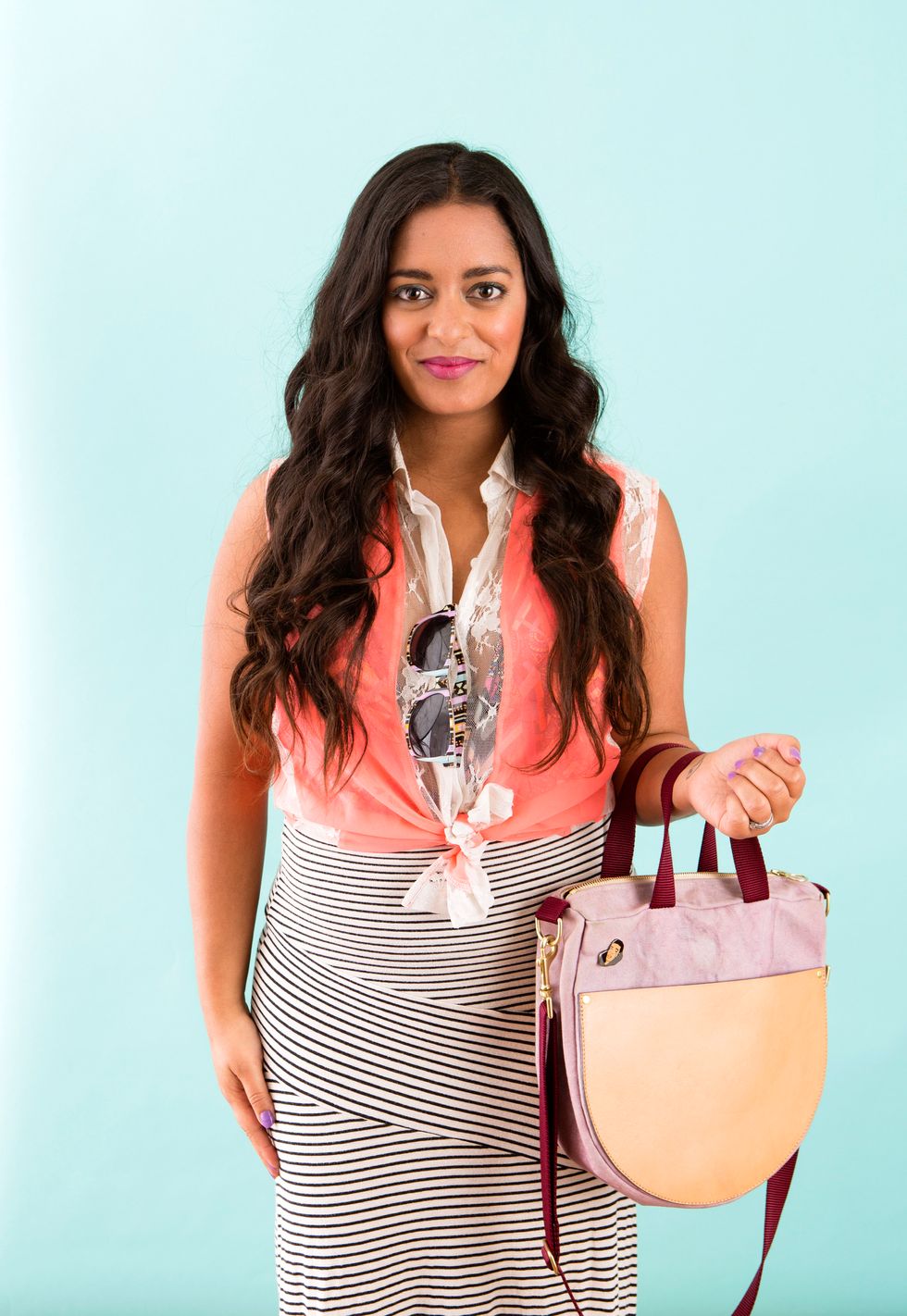 Beach Day to Night Oufit - The key to any beach day to date night outfit is traveling light. I'm rocking a patterned one-piece swimsuit that peeks through a sheer lacy sleeveless blouse.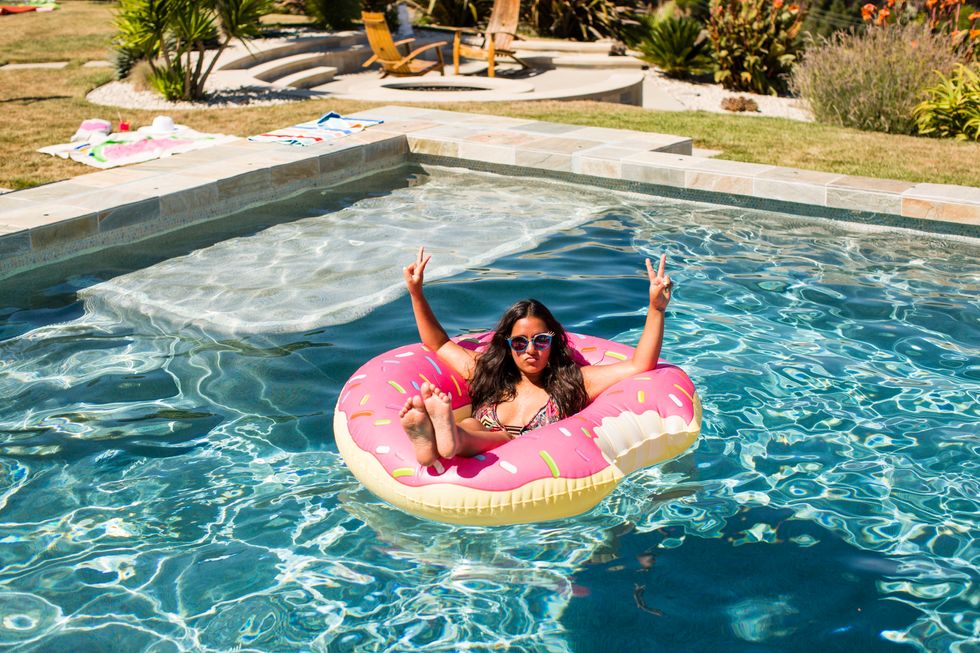 For more about these summer purse essentials, click here: http://go.brit.co/1rtUyYb
The creator of this guide has not included tools
B+C
We are the team behind Snapguide. Feel free to message us if you have any questions or see something that could be improved!