Step 1 On a large plate sprinkle the rice flour, this is what you will be coating the fish in first.
Step 2 Into the mixing bowl toss the flour,the baking powder, egg, seasoning of your choice, stir. Then add the soda water-it will fizz up a fair bit so make certain you use a deepish bowl.
Step 3 Heat the oil in frypan. Coat the fish well in rice flour, then, when oil is hot, dredge the fish on the batter and carefully place in hot frypan then turn after approx. 5 min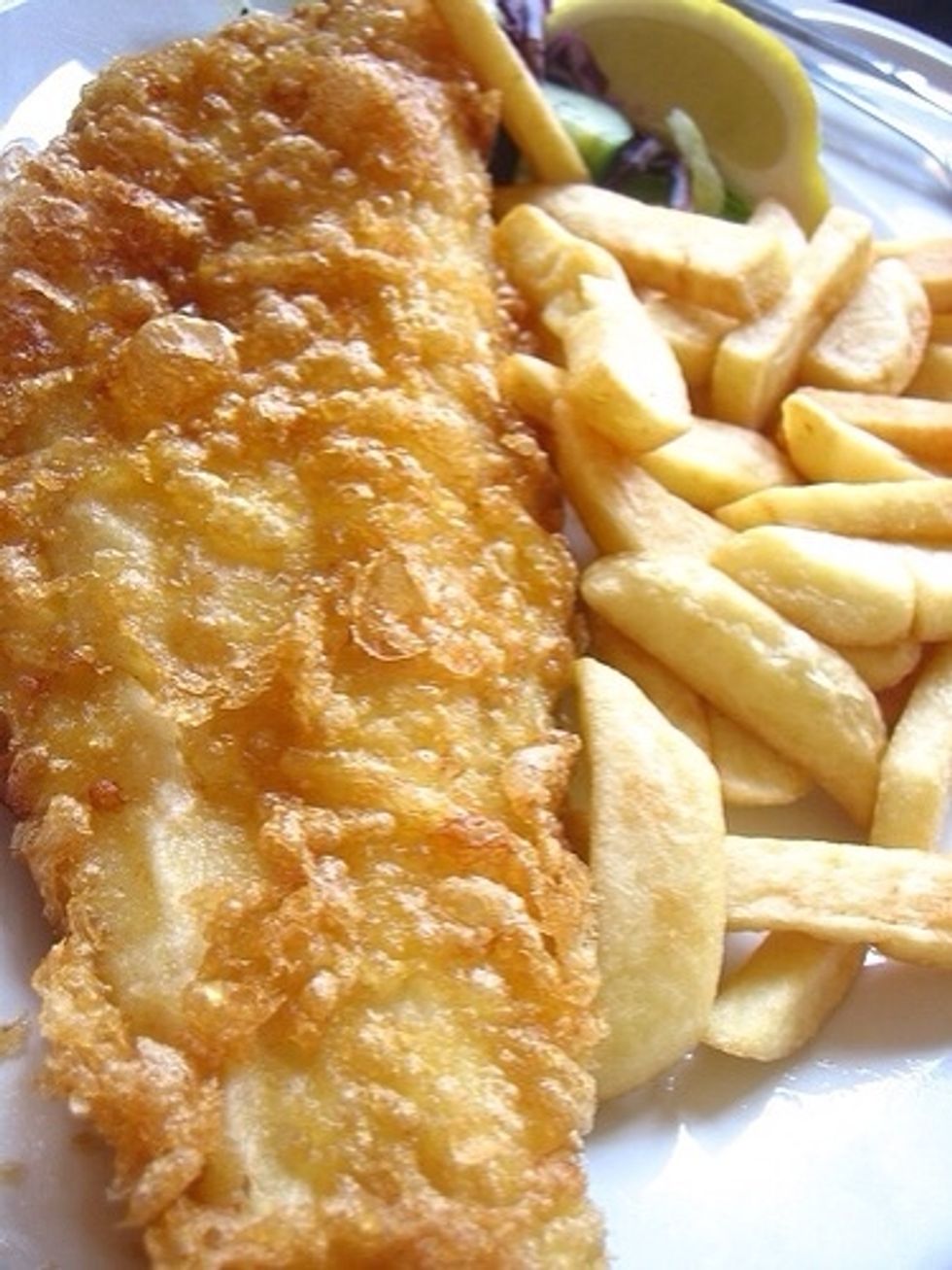 This is what it should look like after . enjoy .
1.0c Plain gluten flour
2.0tsp Gluten-free baking powder
1.0c Rice flour
1.0 Egg
1.0c Soda water
1.0tsp A seasoning of your choice (e.g. Salt pepper ect)